Bundling is the marketing strategy or practice that involves offering multiple products or services as a single combined product or service offering.
A bundling strategy or practice can be potentially beneficial to a firm under conditions including those where products or services are characterized by high volume and high margins. While the approach helps simplify consumer decision making and further enables consumers to benefit from possessing or consuming the combination offered, the firm may also benefit further from the approach as a result of economies of scale in production and/or economies of scope in distribution.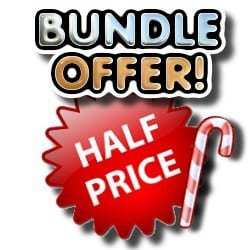 The strategy or practice of bundling has variations including that of offering consumers an inseparable bundled offering (i.e. a pure bundling approach) or a separable bundled offering (i.e. a mixed bundling approach that allows the consumer to purchase one or more elements of the bundle).

Firms may benefit strategically from use of a bundling approach for their product or services to the extent the practice provides economic benefits to the firm and consumption-related benefits to consumers (e.g. financial, simplified decision making) in relation to benefits provided by unbundled offerings. Given the wide array of bundles that a firm may potentially offer its customers, marketing managers and strategists must seek to understand and manage carefully the characteristics of production, distribution, pricing, and promotion of its products and/or services that may make particular bundled offerings highly attractive to both the firm and its customers.
Liked this post? Check out these detailed articles on
Topic of Marketing
Alternatively, check out the Marketing91 Academy, which provides you access to 10+ marketing courses and 100s of Case studies.