The term consumer buying refers to the process of selecting, buying and consuming products for the satisfaction of a customer's wants.
Consumer buying involves various processes. First and foremost, a customer tries to discover what items he/she ought to consume and after that feels free to choose just those products that guarantee them more noteworthy utility. Following the picking of a commodity, the customer evaluates how much money he/she will have to spend on the chosen goods. Ultimately, the consumer investigates the predominant costs of products and selects the goods he/she ought to consume.
In the meantime, before deciding to buy a commodity, various factors tend to influence the decision-making process. In this article, we look at one of the common factors that affect consumer buying behavior; reference groups.
As consumers, our buying decisions are often influenced by our reference groups, these being the group of people whose presumed perspectives or value are used as a basis for purchasing decisions. Most people confuse this influence with peer pressure. Note that the influence in question is entirely different from peer influence. Why? Because in most cases, those in reference groups are not aware of their influence in your buying decisions. Therefore there is no pressure involved.
Again, consumers are often influenced by other people. This is mostly because a large number of us want to 'belong.' And therefore, we relay this responsibility to companies as they have to understand our needs for them to provide clear value to them. This means that understanding the influence of reference groups on consumer buying is beneficial to any business.
While these groups are given one name; we need to know that as consumers our purchasing experiences differ a lot. My experience will not be the same as yours because we do not share the same personal experiences and background. In short, my purchasing experiences and my reference groups are very different. Two people cannot have a similar set of values, and these vary among consumers; this is according to Mark Johnston and Greg Marshall in their book, Relationship selling. There are a few groups that have the greatest influence on each's purchases, thereby fostering pressures for conformity.
Not many people accept the fact that they conform to the desires of others. The amount of peer pressure is visible in all circles as a larger percentage of individuals often want to 'belong.' The desire of people to fit-in in a particular society or group is the primary buying decision for many consumers.
Reference groups as seen above have the greatest influence with the closest personal connection with customers. Our parents, our families, and our friends play a critical role in our buying behavior as consumers, whether we want to acknowledge this or not.
Therefore as consumers, we are often conditioned to buy certain commodities because we are born into certain families. For some people, their greatest pressure to conform lies within their family, for some it is within the church, and for some, it lies within their co-workers and friends.
The reason is mostly that of the value they associate with these groups. And the length of time that they have been involved with each group. Understanding these influences would greatly assist organizations toward better profitability. Therefore, these specific reference groups do influence how customers purchase and make buying decisions.
The groups with whom you interact directly or indirectly influence your purchase decisions and thus their study is of great importance to marketer to understand are: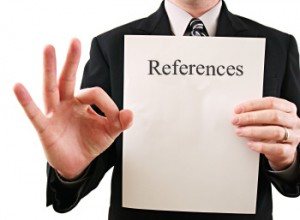 I) Primary and secondary reference groups in consumer buying
A primary reference group is one with which an individual interacts on a regular basis and whose opinion is of importance to him, family, neighbors, close friends, colleagues and co- workers are examples of primary reference groups. Secondary  reference groups are those with which an individual interacts only occasionally and does not consider their opinion very important.
II) Formal and informal reference groups in consumer buying
Rotary, lions, Jaycees are some of the well – known social reference groups in our society. Labor unions, social clubs and societies are other types of formal reference groups to which individuals may belong. A formal reference group has a highly defined structure, specific roles and authority positions and specific goals.
In contrast, an informal reference group is loosely defined and may have no specified roles and goals. Meeting your neighbors over lunch once a month for friendly exchange of news is an instance of an informal reference  group.
III) Membership and symbolic reference groups in consumer buying
A membership reference group is one to which a person belongs or qualifies for membership. All workers in a factory qualify for membership to the labor union. A symbolic reference group is one which an individual aspires to belong to, but is not likely to be received as a member.