Consumer behavior can be defined as the behavior of an individual or a group of people or organizations. It refers to their decision-making behavior and actions to buy, use, or choose goods or services to satisfy their needs.
What is consumer behavior?
Consumer behavior or consumer buying behavior is a study to learn how consumers behave in the market. The consumer behavior study answers the following questions.
What are the factors that consumers consider before buying a product or service?
What are the actions that drive consumers to buy a product or service?
Consumers play an essential role in the success of the business. Unless you don't understand your target audience and their preferences, there are low chances that you can become successful in the marketplace.
Therefore, studying and learning about consumers' behavior is essential for marketers to create a successful marketing plan. Understanding consumers' buying behavior helps the marketers to understand the demands and expectations of their consumers.
Understanding the consumers' behavior means to learn what kind of products they like and what influences them to make a purchasing decision. The marketers study similar products available in the market and determine what features of the products are liked by the consumers most.
Using this information, they design and produce products that the consumers will want and release those products in the market.
For example, Nivea is a German personal care brand. Initially, Nivea established its ground in the market space by introducing Nivea moisturizing creams. Nivea has ventured into selling various products such as Nivea body deodorants, roll-ons, and bathing soaps in the past few decades.
Usually, the bathing soap of Nivea is compared with the Bathing soap of Dove. Before introducing the soap, Nivea studied the market value of dove soap and learned why people prefer to buy it.
Then they introduced their soap with almost the same features and approximate price range of Dove bathing soap. They analyzed Bathing soap as an essential commodity of every household, and people, especially women, are more concerned about the adverse effect of bathing soaps on their skin. Nivea promotes its bathing soap as "a bathing bar to protect your skin."
In the above example, it is apparent that the company studied the consumer buying behavior for various situations such as what is the demand of the soap, what kind of soap people like to buy, how often do they buy a bathing soap, what features do they seek in a bathing soap, and much more.
Importance of consumers buying behavior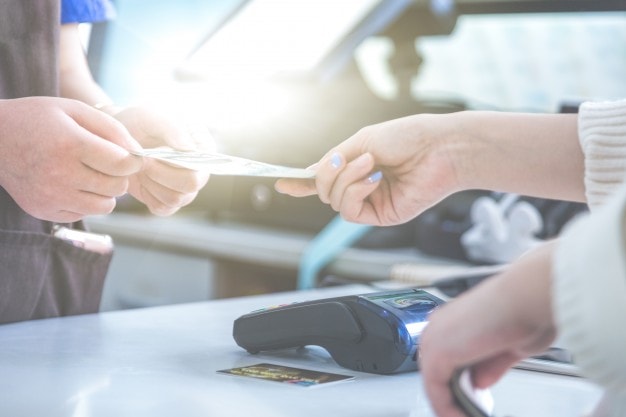 Assessing the consumer's behavior is one of the initial steps taken by a company before launching a new product in the market or making an analysis of opportunities available in a particular market segment.
The consumer's behavior is changing rapidly, and different consumers have different preferences when it comes to buying a product. To keep up with changing preferences, fashion style, and living style, it becomes essential for marketers to assess consumers' buying behavior.
In this section, you will learn different reasons that make it essential to analyze consumer behavior.
1. To maintain relevance in the market
In the present fast-changing world, companies' most significant challenges are to stay relevant in the market. The rapidly changing consumer buying behavior and fast-changing technology are responsible for the fast-changing market conditions.
Unlike older times, present consumers have various choices and opportunities to switch from one product to another. In present times, there are rarely any consumers who are loyal to one brand. The consumers like to buy the products and services of companies with better offers and the latest features.
Failing to maintain relevance in the market is one of the worst nightmares for any company. Take the example of Nokia. A few decades ago, Nokia was a leading brand in the mobile market. But failing to keep up with the changing preference of customers got the company out of business.
Therefore, marketers use the analysis of consumer behavior to stay relevant in the market and keep growing with the changing market conditions.
2. Differentiation of consumers
Consumer differentiation is essential for companies to serve their customers properly. By customers, differentiation companies classify different target groups of customers. All customers with similar consumer behavior are kept in one group.
Companies use different marketing strategies to target different consumer groups. The needs and demands of different target groups are different. Therefore, marketing strategies used to sell a product to diverse consumers are used.
A proper differentiation among the different consumer groups increases the effectiveness of the marketing campaigns designed by marketers. Consumers part of different consumer groups behaves differently.
This way, consumer differentiation provides you an opportunity to expand your business by making variations in your products and services to fulfill the demands of different groups of consumers.
Take the example of coca-cola. Coca-cola companies sell different variations of the beverage to target different consumers. For example, recently, they have started selling zero sugar coca-cola beverages to target health-conscious consumers.
3. To enhance customer service
In the present competitive times, companies make the use of different strategies to please their customers. Providing excellent customer service is one of the most used strategies by companies.
However, a company can provide excellent customer service only if they understand their different customers' behavior. For example, a store that sells makeup products required to serve different customers. One category of their customers is makeup experts, and in another type, the customers will be a complete novice in makeup.
The store can serve well to customers of both categories only if they have analyzed consumers' behavior and have prepared their strategies accordingly.
4. To retain customers
Companies make efforts to create as well as keep customers. Keeping customers is a difficult task, especially in the present competitive times when customers have several options available for one product.
Analysis of consumer behavior helps to retain customers for a more extended period. A company can prepare its marketing strategies adequately after analyzing the behavior of their customers.
For example, if they feel that their customers find their products expensive, they can retain them by giving them a special discount offer.
5. To deal with competition
Competition is one of the biggest challenges that every company faces. A company needs to keep track of the customers' changing demands to stop them from buying from your competitors.
There could be various reasons that make your customers start buying from your competitors, such as:
your competitors might be offering lower prices.
The product of your competitor has better features than your product.
The competitor is providing better customer services.
The competitor has started giving lucrative offers to attract customers.
If you don't understand your customers and their demands, then there will be high chances that your customers will start buying from your competitors. Regular analysis of consumer behavior should be done.
Actions should be taken based on the information obtained from the study. This method can be used to stop your customers from going to your competitors.
6. Designing relevant market campaigns
Marketing campaigns play an essential role in the success of a business. A right marketing campaign at the right time might change the game for your business. However, understanding the consumer's behavior is necessary to design an effective market campaign. An effective marketing campaign will attract customers from different target groups.
For example, if you are selling a household product, then advertising on TV and radio will be more effective than advertising in the metro or any other public place. Because most of the women who take care of home mostly spend their time watching television or listening to the radio to entertain themselves.
Similarly, if you are selling a product for kids, then targeting their parents would be the right marketing strategy. Because ultimately, they will be the ones who will buy the product for their kids.
In addition to this, consumers' behavior also helps the marketer choose a suitable brand name, brand logo, brand slogan, and offers provided by the brand.
7. Determining the market trend
Market trends are the main driving force for businesses. The businesses must change their marketing strategies, product lines, and service style depending on the current trend in the market.
However, analyzing the consumer's behavior is the only way to learn about the changing market trends. For example, in the present times, people are more inclined towards the businesses that opt for environment-friendly and animal cruelty-free methods to produce their products.
Following this trend, many businesses are opting for an environmentally friendly method to produce their products. For example, Apple companies take older devices from their customers and recycle them to create new devices.
They say that even your product is not useful for you anymore, but it still has more to give. Their recycling initiative is appreciated by people worldwide. This is because more and more people prefer to buy Apple's products.
Frequent analysis of consumer behavior can save a company from going out of business. Recently, the loreal company has started producing animal cruelty-free makeup products after learning about people's awareness about this cause.
8. Innovation
Innovation is essential to keep the blood flowing in the organization. Companies develop innovative products from time to time to attract new customer segments and expand their business.
However, many times, it happens that a company's efforts go waste, and their new business idea fails miserably. The reason behind this is the lack of understanding of the behavior of customers.
Therefore, an organization must understand consumers' behavior to make their innovation successful. Let us take the example of Apple's smartwatch. Apple found out the opportunity to introduce smartwatches after analyzing the changing behavior of consumers.
After analyzing consumer behavior, they realized that more and more people are becoming fitness aware. They are spending more time on physical activities. They like to keep track of the time consumed and calories burned. Looking at it as an opportunity, they introduced a fitness watch or smartwatch in the market.
Hence, analyzing consumer behavior not only helps you from saving your business from failing, but it also helps you in finding new business opportunities.
Different types of consumer behavior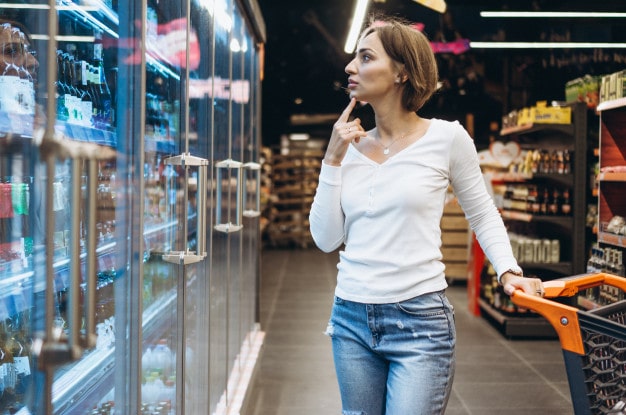 There are four main categories of consumer behavior.
1. Variety seeking behavior
This is a type of consumer behavior where consumers buy different products every time. This type of behavior is usually observed for the purchase of inexpensive and frequently used products.
For example, a customer buys different perfumes to try different fragrances.
2. Habitual buying behavior
Habitual buying behavior is a type of consumer behavior where people buy a particular brand out of habit. They don't pay much attention while purchasing such products.
For example, as a customer, you will always like to buy milk from the same brand that you have been using for a long time. Habitual buying behavior doesn't reflect brand loyalty but shows the habitual behavior of consumers.
3. Dissonance-reducing buying behavior
In this type of consumer behavior, the involvement of consumers is high in the purchasing process. In such circumstances, consumers find it difficult to trust one brand.
They don't see much difference among the brands offering the same product. They seek assurance for their purchasing decision. Most of the time, they end up regretting their decision after the purchase.
4. Complex buying behavior
Complex buying behavior is a type of consumer behavior that comes out when consumers buy very expensive or infrequently bought products. They are highly involved in this type of purchase and spend plenty of time researching before making the final purchase.
For example, a consumer spends much time researching and comparing different brands when they buy a laptop.
What are the factors that affect consumer buying behavior?
Several factors affect consumers buying behavior. Consumer behavior can be influenced by market situation, economy, marketing campaigns, and their income. The following are the main factors that can affect the buying behavior of a consumer.
1. Group influence
Group mentality is one of the main factors that inspire people to buy a product. People usually like to purchase products from the brands that their immediate family, friends, or relatives have been buying from. They feel a sense of security when they know that they are buying from a known brand.
2. Marketing campaigns
Marketing campaigns play an important role in influencing customers. Many people make their purchasing decision influenced by what is advertised by the company. Because of this reason, companies spend millions on marketing campaigns.
3. Personal preferences
Many people buy products just because of their own choice and are not influenced by anything else. For example, some people like to buy from brands that opt for eco-friendly production methods.
4. Economic conditions
Economic conditions play an important role when it comes to buying expensive products. Consumers indulge in purchasing costly products such as a house, car, or any electronic gadget when economic conditions are favorable. In poor economic conditions, the sale of expensive products gets affected.
Conclusion
Consumer behavior is the mental and emotional involvement of consumers while buying a product. Companies need to analyze consumer behavior before introducing a new product in the market.
Factors like personal preferences, economic conditions, group influence, and marketing campaigns have a significant role in influencing consumers' buying behavior.
If you liked this article, we bet that you will love the Marketing91 Academy, which provides you free access to 10+ marketing courses and 100s of Case studies.