Customers have diverse characteristics, so it is essential to recognize these differences for successful customer service. By understanding the different types of customers, businesses can anticipate potential benefits or issues that may arise due to customer interactions. This helps them stay prepared and maximize their chances of success.
Customers are an essential part of any business. No business in the world can survive without customers. Only customers are in control of the actual success of any business. Therefore, they are the real bosses of any organization. A business needs to understand the needs of its customers, satisfy their needs and retain them.
What is a Customer?
A customer is an individual, business, or organization that buys goods & services from sellers. Customers are essential in the process of product & service development. They are the ones that use these products & services, thus their opinion should be taken into account for further enhancements.
Companies rely on customers to build better and more user-friendly products & services. To do that, it is very important to understand customers, their requirements, their attitudes, their budgets, etc. Therefore, it is essential to identify and segment the various customer types and divide them into separate groups, so proper strategies can be made to manage them, ensure customer satisfaction, improve customer experience, and optimize customer loyalty.
7 Types of Customers
1) Need-based customers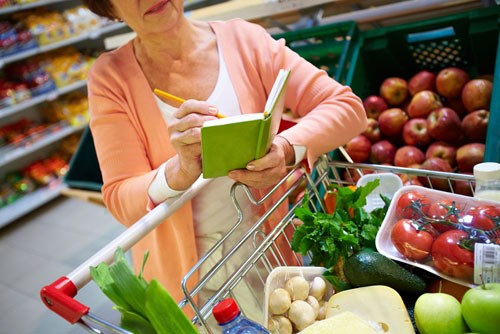 These customers shop for only specific products when they need them. They already know the section they are heading to when they enter a store. They usually don't require an assistant to choose a product because they usually know the product they want to buy. Therefore, it is very important to approach them with a planned strategy.
Because there is a high chance that they might decline the conversation. This type of customer easily gets lured to other businesses.  The best way to approach a need-based customer is by initiating a personal interaction. Need-based customers can be converted into loyal customers if they are provided with good and satisfactory service.
Ensuring customer success for these customers is associated with offering a personalized experience and quick customer support.
2) Loyal customers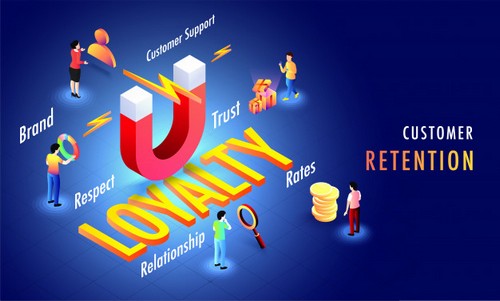 These customers are very important for a business. This segment of customers should be kept satisfied. They not only stay loyal to the company but also praise and recommend the product to their family and friends. Therefore, they also help the company to market its product by "word–of–mouth" free of cost. Usually, this segment of customers is small and they hardly make up 20% of the total customers, but they are responsible for generating the maximum part of the total revenue of the company.
It is advisable to include these customers and take their opinion in important decision–making of the company. Timely follow-ups should be taken from these customers and noted down. And repeat the same with other customers to convert them into loyal customers. Appreciate the association of loyal customers with the company and give them a platform and recognize them.
For example, you can post about them on your social media page. Put efforts to keep your loyal customers but don't overdo anything, otherwise, there are chances that you may lose them forever.
3) Discount customers
These are the customers who never buy a product at full price. They always look for a discount on the product they want to buy. Such customers never shop for anything off-sale. These customers make up the biggest portion of the total customers of a company. Discount customers are the least loyal customers and they easily move on when getting better offers from some other company.
However, these customers help clarify the inventory of the company. They are usually interested in the extra information on when the sale is happening and the exact conditions of the discount and offers offered by a company. These customers stop shopping as soon as the deal stops applying. These customers can be appeased by giving value-added services, in this way a company can ensure its chances of keeping them as a customer. They are also termed as bargain hunters since they always want discounts.
4) Impulse customers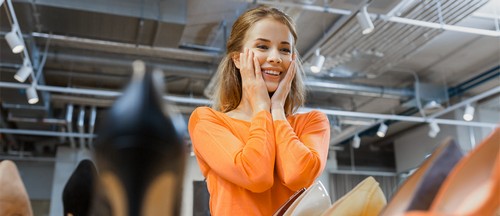 The impulse buyers customer segment is a bonus segment for any business, as these customers don't shop as per their needs or because of ongoing sales. The shopping of these customers is highly influenced by their current mood. They usually tend to buy a product, if, at the time of shopping, they find it useful and good then.
Handling these customers is a challenging task because they always want quick and brief help for all the useful products available from the supplier. They mostly listen to the recommendations provided. A prominent example of these customers is a woman out shopping for home interior decoration things. The successful way to keep such customers is by providing them with offers on products. This method helps to increase the long-term profits of a company.
5) Potential customers
Potential customers are not your customer yet, but they just need a little bit of convincing and assistance to make a purchase. These types of customers need a little bit of encouragement and attention before buying your product. To deal with such customers, you should show them some value and assist them by providing information about the products they are interested in.
There is a high chance that they might convert into a loyal or regular customer. Not every customer that walks down the aisle of the store will be a potential customer, potential customers usually give indications about their interest in your business by asking questions or by filling out contact forms.
6) New customers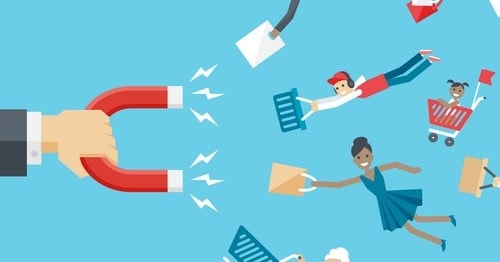 A new customer has just bought something for the first time from you. However, he bought that product for the first time and novice at using it. This is the right time for you to provide them assistance and give them knowledge on how to use that product. By doing this, you can make your relations with the customer and convert them into loyal customers.
This will help you to bring more future business from the same customer. It is important to deal with new customers cautiously, as you know that the first impression is the last impression. You might lose a loyal customer forever if by chance you offend them in any way. Therefore, giving appropriate guidance and leaving a contact option open is the best way to deal with these customers.
7) Wandering customers
This segment of customers gets the least business from a company. These customers don't have specific needs and they enter the store lured by its ambiance of it. Mostly, these types of customers like social interaction and they will ask you questions about random products but show little or zero interest in buying them.
The most common example of these customers is a group of college students who come to kill time in malls. They enter any store and make queries about random products. You should never spend a lot of time on them. However, providing them with insightful information can convert them into potential future customers.
What are the characteristics of a customer?
From your new customers to all your other customers, everyone has a few common characteristics wherever they are in the sales funnel, so let's go through them straight away –
1) Being well informed
Thanks to the developments in technology & communication, today's customers can share and receive information much faster than before. They are very well-informed when it comes to a company's profile, products, industry trends, competitors & industry events.
2) Constantly looking for solutions
In this day and age, customers may need to contact customer service if they experience an issue. The most successful customer service departments should strive to provide customers with solutions that promptly address their needs. Top-notch customer service has to meet the expectations of its customer base.
3) Being a social being
Thanks to technological advancements, customers now have a variety of ways to interact socially and gain better experiences. They can easily share information and conveniently connect with one another.
4) Staying connected
Customers are engaging with businesses via a variety of channels, mostly using multiple devices. As such, it is important to stay abreast of the ever-evolving trends on social media to successfully capture their attention.
5) Being opinionated
Customers can read both positive & negative reviews from previous customers before making purchasing decisions. This feedback provides valuable insight into their potential experience with a particular brand.
Conclusion!
Understanding customer segments is key to providing effective products and services that meet customers' needs and expectations.
Identifying types of customers is key to successful marketing campaigns and promotions.
Segmenting customers helps create a more personalized experience, resulting in greater satisfaction and loyalty.
FAQs
1) What are the Types of Customers in Customer Service?
Some of the common examples of different types of customers in CRM that good customer service teams need to handle are-
Loyal customers
New customers
Complaining customers
Disgruntled customers
Unhappy customers
Angry customers
Difficult customers
Frustrated customers
Informed customers
Small Businesses
Enterprise Customers
Uninformed customers
Referral customers
Satisfied customers, etc
2) What are the types of Customers in Sales?
Some of the customer types in the sales funnel are-
B2B (Business-to-Business) Customers
B2C (Business-to-Consumer) Customers
Wholesale Customers
Retail Customers
Enterprise Customers
Corporate Customers
Government Customers
Nonprofit Customers
International Customers
Loyalty Program Members, etc
In the same way, there are different types of customers in business, banking, service marketing, call center, BPO, etc, and businesses should pay heed to the special characteristics of their target customers.
3) Why knowing the types of customers is important?
Businesses need to understand customer types to provide customized products and services.
Knowing customer types is essential for businesses to target their marketing, create better campaigns, and design products that match customer demands.
Businesses can use customer types to create targeted upsells and loyalty programs, leading to higher customer satisfaction.
Liked this post? Check out the complete series on Customer Management