Customers are an essential part of any business. No business in the world can survive without customers. Only customers are in control of the actual success of any business. Therefore, they are the real bosses of any organization. It is very important for a business to understand the needs of their customers, satisfy their needs and retain them. Along with this, they should work on strategies to attain new customers. Having more and more customers is the only way to grow a business. Companies have to find innovative ideas to attract customers.
To do that, it is very important to understand customers, their requirements, their attitudes, their budgets etc. Therefore, it is essential to identify and segment the various types of customers and divide them into separate groups, so proper strategies can be made to manage them because every single customer is worthwhile for the business. 
Before diving into the different types of customers. Let us try to understand the different needs of a customer. A company needs to evoke a hunger in a customer to buy its certain products. To do so the company uses various tactics such as advertisements, celebrity association, discounts, and free products to lure a customer to buy its product. Ultimately, the need of the customer is the driver of the customer's purchase decision of the product.
Following are the things that customers look at for before buying a product.
1) Price: The price of the product is the first thing that almost 80% of the customers look at before buying a product. Because every customer has their own budget and they usually tend to spend within the budget unless they get some extraordinary quality.
2) Experience: Nowadays, everyone is busy and they want to buy things which are easily available and also there are so many alternatives available in the market for a certain product. Therefore, it is important to make the shopping experience as well as the quality of the product excellent. So, they don't move to some other product.
3) Design: Design of the product should be attractive.
4) Functionality: The product should have all the functionalities that a customer expects while buying a product.
5) Convenience: The product and services should be convenient for the customer, otherwise, he/she will not buy the product.
6) Reliability: The product should be reliable and it should meet the customer's needs every single time.
7) Compatibility: The product should be compatible with the other products that the customer is already using.
After understanding various needs customers. let's categorize various types of customers to understand their needs better by understanding their behavior and how to fulfill those needs.
Following is a list of different types of customers.
1) Need-based customers :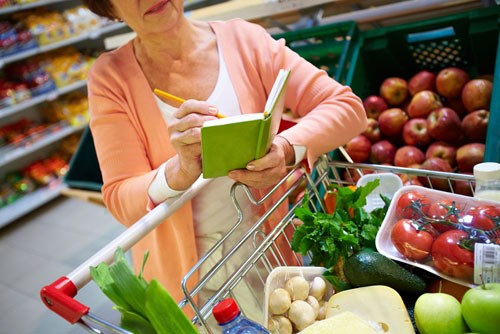 These customers shop for only specific products when they need them. They already know the section they are heading to when they enter a store. They usually don't require an assistant to choose a product because they usually have knowledge about the product they want to buy. Therefore, it is very important to approach them with a planned strategy.
Because there are high chances that they might decline the conversation. This type of customers easily gets lured to the other businesses.  The best way to approach a need-based customer is by initiating a personal interaction. Need-based customers can be converted into a loyal customer if they are provided with good and satisfactory service.
2) Loyal customers :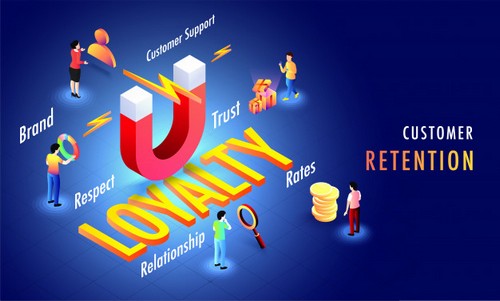 These types of customers are very important for a business. This segment of the customers should be kept satisfied. They not only stay loyal to the company but also praise and recommend the product to their family and friends. Therefore, they also help the company to market its product by "word -of – mouth" free of cost. Usually, this segment of customers is small and they hardly make 20% of the total customers, but they are responsible for generating the maximum part of the total revenue of the company.
It is advisable to include these customers and take their opinion in important decision – making of the company. Timely follow-ups should be taken from these types of customers and noted down. And repeat the same with other customers to convert them into loyal customers. Appreciate the association of loyal customers with the company and give them a platform and recognize them.
For example, you can post about them on your social media page. Put efforts to keep your loyal customers but don't overdo anything, otherwise, there are chances that you may lose them for forever.
3) Discount customers :
These are the types of customers who never buy a product on full price. They always look for a discount on the product they want to buy. Such customers never shop for anything off-sale. These types of customers make the biggest portion of total customers of a company. Discount customers are the least loyal customers and they easily move on when getting better offers by some other company.
However, these types of customers are helpful in clarifying the inventory of the company. They are usually interested in the extra information on when the sale is happening and exact conditions of the discount and offers offered by a company. These types of customers stop shopping as soon as the deal stops applying. These customers can be appeased by giving value- added services, by this way a company can ensure its chances of keeping them as a customer. They are also termed as bargain hunters, since they always want discount.
4) Impulsive customers :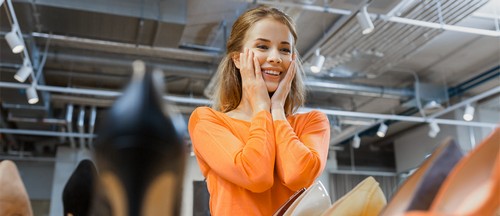 Impulsive customers' segment is a bonus segment for any business, as these customers don't shop as per their need or because of ongoing sale. The shopping of these types of customers is highly influenced by their current mood. They usually tend to buy a product, if, at the time of shopping, they find it useful and good at that point in time.
Handling these types customers is a challenging task because they always want quick and brief help for all the useful products available with the supplier. They mostly listen to the recommendations provided. The prominent example of these type of customers is a woman out for the shopping of home interior decoration things. The successful way to keep such customers is by providing them offers on products. This method helps to increase the long – term profits of a company.
5) Potential customers :
Potential customers are not your customer yet, but they just need a little bit of convincing and assistance to make a purchase. These types of customers need a little bit of encouragement and attention before buying your product. To deal with such customers, you should show them some value and assist them by providing information about the products they are interested in.
There are high chances that they might convert into a loyal or regular customer. Not every customer that walk down the aisle of the store will be a potential customer, potential customers usually give indications about their interest in your business by asking questions or by filling out contact forms.
6) New customers :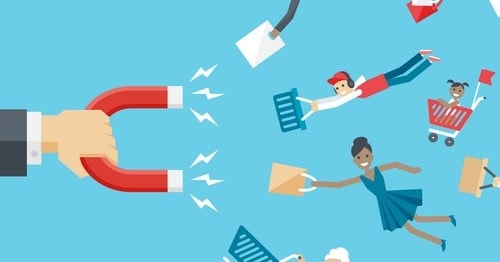 A new customer is the one who has just bought something for the first time from you. However, he bought that product for the first time and novice at using it. This is the right time for you to provide them assistant and give them knowledge on how to use that product. By doing this, you can make your relations with the customer and convert them into a loyal customer.
This will help you to bring more future business from the same customer. It is important to deal with new customers cautiously, as you know that the first impression is the last impression. You might lose a loyal customer for forever if by chance you offend them in any way. Therefore, giving appropriate guidance and leaving a contact option open is the best way to deal with these types of customers.
7) Wandering customers :
This segment of customers gets the least business to a company. These customers don't have specific needs and they enter the store lured by the ambiance of it. Mostly, these types of customers like social interaction and they will ask you questions about the random products and but shows a little or zero interest in buying them. The most common example of these types of customers is a group of college students come to kill time in malls. They enter any store and make queries about the random products. You should never spend a lot of time on them. However, providing them with insightful information can convert them into potential future customers.
Every customer is important for the organization. Nevertheless, an organization must focus on the loyal customer. Because they help to generate the maximum revenue of the organization. However, different strategies must be adapted to convert other types of customers into loyal customers.