Customers are an essential part of every business. Whether your business will be a success or failure will depend on your customers. Therefore, a company should never neglect their customers and spend both time and money learning about their customers. Customer profiling is one of the data-based methods that organizations can use to establish an understanding of their target audience.
Read this article to learn what customer profiling is, the definition of customer profiling, customer profiling benefits, and the steps to create a customer profile.
Definition
A customer profile can be defined as a detailed profile of your target customer or group of customers based on some standard details, such as age, demographic location, lifestyle, spending pattern, interests, income, creditworthiness, purchasing preferences, and purchase history.
What is customer profiling?
Customer profiling contains detailed descriptions of the target customers of an organization. It represents the little details of your customers. The details in the customer profile are filled after proper research.
It contains information like age, demographic location, income, buying behavior, preference of products, and the kind of services they use.  A customer profile can be prepared for an individual customer or created for a group of customers with similar preferences and descriptions. The customer profile can be used to know all about your customers.
A well-prepared customer profile can come handy in various situations. For example, customer profiling can be used to prepare an effective marketing strategy to attract the right customers for your business.
Without customer profiling, you might end up preparing a marketing plan which is not focused on a particular group of customers. There are chances that your marketing plans are either targeted to the wrong group of customers or are targeted to a large customer segment. In both scenarios, you will end up wasting your marketing efforts, and your return on investment will be low.
For example, a retail store plans to create a scheme to increase their number of regular customers and maximize their spending. To do this, they plan to launch a shopping cart that will benefit customers if they shop for a certain amount of money every month.
It is essential for the manager to understand their customers and do customer profiling to make their scheme successful. Customer profiling will help them to understand customers' description and know what shopping limit will attract more customers.
A refined customer profile will help the store manager to add impactful features to the scheme. In this way, they will not only succeed in attracting more customers but will also build stronger relationships with their customers. A well-curated customer profile helps the organization to establish dominance in the market.
The benefits of customer profiling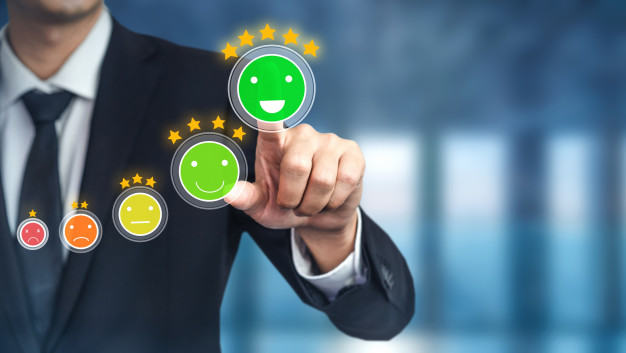 After learning about what is customer profiling, next, you must be wondering what the advantages of customer profiling for your business. Using customer profiling for your business has several benefits. Let us learn about them one by one.
1. Targeting relevant audience
The first and most crucial benefit of customer profiling is that it can be used to attract concerned customers for your product. When a product is developed, it is developed to fulfill the requirements of a particular customer segment. Therefore, they need to target their marketing efforts to only that group of customers.
Customer profiling will provide valuable information such as what age group of people should be targeted, whether the marketing efforts should be curated for male or female audience, what income group of people would be able to afford the product. Answers to all of these questions can be acquired through customer profiling.
Once you have this information, you can decide the budget you want to keep for your product's marketing and can choose the right platforms to reach your target audience. For example, if a credit card company wants to introduce free access to airport lounges to their credit card holder, they must target people who travel frequently. Not all credit cardholders will be the right target audience for such credit cards. In such a scenario, customer profiling will help the company prepare its customers pool, who is the right choice for such credit card marketing.
2. To increase the response rate
Companies market their products to reach the right customers at the right time. Your marketing campaign will be a waste if it is not targeting the right audience and generally targeting everyone. You will end up wasting many finances in promoting your products to people who can not even afford your product.
Therefore, customer profiling will give you an exact idea of target customers who can afford your products and be interested in buying your product. Having this knowledge will help you in choosing the right marketing method. As a result, the response rate of customers will increase, and you will get better returns on your investment in marketing campaigns.
In the previous example, the right customers for airport lounge access are those people who travel frequently. Therefore, you can promote your credit card to a particular group of customers based on your customers' profession, their monthly expense, and income. You can acquire this knowledge from customer profiles.
3. Enhanced customers acquisition
A customer profile provides you a clear picture of the characteristics of the ideal customers for your business. Therefore, you can focus on customers only with these characteristics.
There will be high chances that these customers will convert into your potential customers. Therefore, your marketing efforts will have a high rate of return.
4. Improved market penetration
Market penetration is one of the company's major concerns when it introduces a new product in the market. With the help of customer profiling, a company understands the scope of their market.
They learn the number of opportunities available in the market for their product by learning about the target audience's size. Improved market penetration is the most crucial benefit of customer profiling as it helps determine how to grow the company's business.
5. Gain customers loyalty
Gaining loyal customers is very important for an organization. Loyal customers are not only the advocate of the business, but they also help companies to generate regular revenue. A company becomes successful not only by acquiring new customers but also by retaining its old customers.
They encourage their customers to stay loyal to the brand and buy from them rather than other businesses.
Customer profiling plays a vital role in converting your customers into loyal customers. By customer profiling first, you target customers who are potential customers of your product, and later you can serve them better by understanding their needs and demands.
6. Helpful in account-based marketing
Personalization is a new way of doing business. Nowadays, more and more customers are attracted to companies that give personalized offers, products, and services. However, providing personalized services is not an easy job.
You will need to get in touch with each of your customers on a personal level. This might be difficult and time-consuming. Therefore, customer profiling is a great way to provide personalized services to your customers.
You can learn about their pain points and can create a product or services accordingly.
Steps to create a customer profile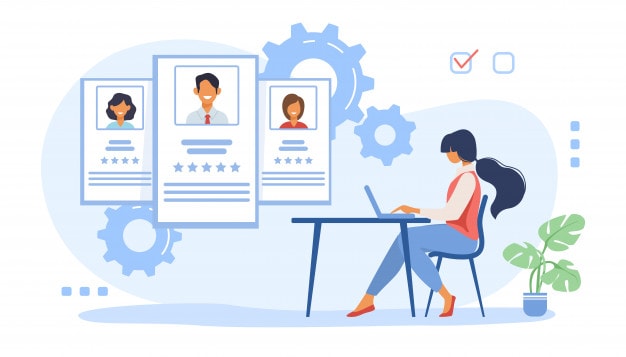 The following are a total of eight steps that can be followed to create a customer profile.
Step 1: Concentrate on your business and the services you provide
The first step is to pay close attention to your business and the products and services. How does your company help people? How does it solve the problems faced by customers? Who are the customers who can benefit from your business?
If you already have an existing customer base, it is crucial to take a close look at your existing customer base. This analysis will help you to create a customer profile.
Step 2: Get in touch with your salespeople
Your salespeople are the ones who interact with your customers on a day-to-day basis. They know customers and what they like or dislike. They know what kind of behavior in customers triggers them to buy the product.
For example, you can ask them to make a list of queries that most customers ask about. If most of your customers have questions related to the price of the product, that means you need to prepare a strategy to deal with the issue as your future customers might also face the same problem.
Step 3: Review your customers' journey map
A customer journey map is a document that mentions all the milestones reached by customers with the company.  This journey will help you to figure out who are the customers who buy your products and how they are interacting with your business.
Only by reviewing the customers' journey with your business, you will know what they expect from your business and what is triggering them to make the final purchase. You can make the list of challenges that your customers faced while making their journey with your business.
To make customer profiling more useful, you can also interact with your customer at each point when they reach a specific milestone. Interacting with each customer might be a little difficult, but it will provide you with detailed customer profiles.
Step 4: Analyze your customers demographically
The main advantage of customer profiling is it helps you understand the characteristics of your target customers.
Your company might be serving in the different regions, and you want to make the services and products by your company that serves the needs of one particular part. To do this, you need to analyze your customers demographically.
To define customer profiles of a specific demographic area, you should look in-depth to learn about the customers' needs and demands. For example, determine what age group of people are more interested in your brand?
Step 5: Take feedback from your customers
Your customers play the most critical role in making your business successful. Therefore, when you build a customer profile, it will be essential for you to include your customers in the process. To do this, you should spend plenty of time with them. Taking one-on-one interviews with your potential customers is one of the best ways to collect information.
While conducting interviews, you will get to spend time with your customers, and you can view their reactions to your questions in real-time. In addition to this, you will also establish strong relationships with your potential customers.
When customers feel comfortable with you, they will share raw information with you. This information will help you to build well-informed customers' profiles.
Getting information directly from your customers is better than the information that you get from your salespeople because there are chances that your salespeople can provide altered and modified information.
Step 6: Examine the information that you have collected
In the next step, the information collected should be documented and examined. Make a list of issues faced by your customers and what their expectations are. Once you are aware of issues faced by your customers, then you should brainstorm on the points like what can you do to solve their problems?
How can you make your product or service better than your competitors? Etc. Having the answers to these questions will help you build a strong customer profile that you can analyze to enhance your services.
Step 7: Understand your industry
Once you have collected and analyzed information collected from your customers, the next step is to establish an understanding of the industry. Understanding your industry will help you know how you should create your brand's image in the market.
Analyze how customers view other brands and learn from those brands to increase the market share of your brand. Having a deep understanding of your industry will help you to create a strong customer profile.
Step 8: Create customers profile and use them for marketing purpose
In the last step of customer profiling, create the customer profile using the information that you have collected. The customer profile must be designed in such a way so that it can be easily referred to for marketing purposes.
Create an effective marketing plan for the promotion of your products and services with the customer profile you have created.
Conclusion
Customer profiling is essential for creating an effective marketing plan. It will not only help the marketing team but will also assist the sales team in interacting with customers.
The customer profile increases the effectiveness of your marketing strategies as the data provided by the customer profile is the data collected from real and potential customers of your business and is not collected through conducting surveys.
Liked this post? Check out the complete series on Customer Management