A correct Distribution channel is the backbone of a sales strategy. Without a proper channel, it is unlikely that the brand will be able to get its products to the end customer. These are especially important in the case of products which are newly launched, or products which are innovative or are service heavy.
Due to the companies already established in the market, as well as the demand for the products in the market, there are many factors that influence the channel of a company. Each of these factors influences decision making and clarity is required before you choose your channel.
7 such factors that play an important role in choosing the right distribution channel are discussed in this article.
7 Factors to choose the correct Distribution channel
1) How is the market working right now?
The market needs to be well analyzed before choosing the correct distribution channel. You need to analyze how similar products are being delivered in the market. If you are going to start the sale of packaged food products, you will have to follow the same route of FMCG distribution as other companies in your industry.
Deviation from the norm means that your customers will not adjust to your channel. You need to analyze which channel is the best to reach your customers. And you have to adopt that channel for your company.
Example – Although E-commerce is working very well, Jewellery as an industry still does maximum sales from its retail outlets because customers want to see and feel the product before buying. So if you are from the jewelry industry and you have analyzed the market, you know that the convenient presence of stores is equally important to distribution as the easy delivery.
Action points
Analyze the current market environment
Analyze how customers are purchasing the product currently in the market
What is important to the customer? Convenience or Quality? Plan accordingly
2) What are the Channel costs you are looking at?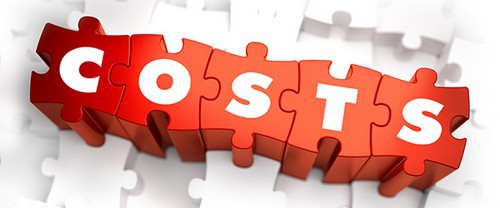 It costs have to be taken into consideration because they are a major cost to the operations of any company. Most recent startup has taken the smallest route to distribution – Directly supplying to end-customers via online marketing. However, even in that route, salespersons, telecallers, delivery, and installation are a cost to the company.
 A company can sell directly to the end customer or it can go via dealers and distributors. There are many advantages of going through middlemen – convenience and immediate delivery comes to mind first. However, when middlemen such as dealers and distributors come in the picture, maintenance becomes a major hassle. Ensuring that the promise of the company reaches the end customer becomes difficult to implement. Moreover, you need to cut down margins by a considerable amount so that the dealers and distributors are happy with you.
Thus, indirect sales, the cost increases but the margin is high. In Distribution, the profits are lower, but the market coverage might be higher because there are multiple people working for profits for your company and they are motivated. Depending on the cost which you can bear, you can decide what type of channel do you want to choose.
Action Points
Plot a chart of different distribution costs you will have to bear from the various types of distribution that you adopt
Also, plot a chart of the possible profit potential from each type of channel – Giving you a better idea of which has major advantages.
3) What is the product mix for your brand?
The product has a major influence on choosing the right channel. If the product is fairly technical in nature, requires the after-sales installation and regular service, then the sales channel will mostly be short – with the company selling directly to the dealer and the dealer selling to the end customer. (such as the likes of Siemens and Bosch which have several heavy engineering products)
However, if the product is a low-value low maintenance item such as kitchenware then it will belong with wholesalers, distributors, dealers, and everyone involved in the channel.
The decision for the distribution channels also depends on the product line and length. If the product line and length is huge, then it makes more sense to distribute through a longer channel for optimum performance. Some channels may sell one part of the product line much better than the different parts depending on regional demand. However, if the product line is small, then a smaller makes more sense.
Action points
If the product mix is small and comprises only a few products, it is important to sell through limited channels – especially to distributors who can club these products with others.
If the product mix is huge, then varied and specialized channel looks more promising rather than individual and bloated distribution.
4) What is the Profit potential for your product in distribution channels?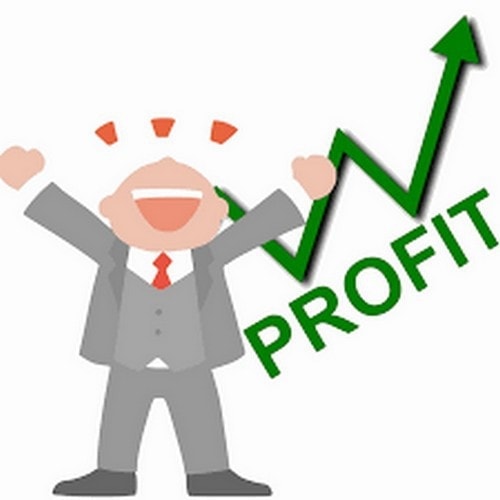 In many cases, a longer distribution channel means more revenue and therefore more profit. However, in several other cases, it may mean higher revenue but a reduction in the total profit earned.
For example – If Apple decides that it wants to sell its Macbook in every shop there is, it has to give credit in the market. Because it gives credit in the market, it is paying interest on that credit amount which is a cost. Macbooks will have to be physically delivered to every small retailer out there and this will dilute brand equity as well.
So, if Apple decides to expand the market for Macbooks, it has to look at newer and unsaturated markets with a premium layout rather then looking at smaller markets within the existing territory. Depending on the profit potential of your product, you can decide on a longer channel or a shorter one. The shorter the distribution chain, the more is the profit. However, for FMCG and consumer durable, the distribution chain needs to be longer for revenue to be higher and for-profit to be higher too.
Action points
If a shorter channel means lesser revenue, then the profit will be lesser too. Share the profits with your dealers and distributors and motivate them to grow. (HUL, P&G or other such mass level brands)
If a longer one does not add any benefits or value to the existing channel, then it Is better to have a shorter channel with higher profits. (Apple or other premium brands)
5) What is the existing Channel structure?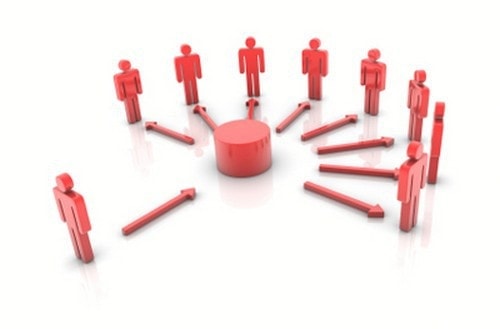 The existing channel structure has to be studied before deciding on a new distribution channel. If the channel structure of competitors is strong, then a new entrant will find it difficult to enter the current market. This is especially true for products which require after-sales service.
For example – Samsung is one of the late entrants in the Air conditioner industry and when it established itself, the likes of Daikin, O general, and Midea were already present with a huge market share. Because of its brand equity, Samsung could still penetrate the market because it had many dealers already present.
However, if today a new Air conditioner brand enters the market, they would find it difficult to establish themselves. First, they will have to create a pull in the market by applying various promotional strategies. Even when the pull exists, it will exist to a low extent in the market because the brand equity of competitors is high.
Besides applying the pull strategy, the new product will have to apply a huge push in the market by giving discounts and by using sales tactics. Thus, depending on the channel structure, it is difficult for new companies to establish itself but even older companies entering a new market will find it difficult to establish themselves if strong distributors are already present.
Action Points
Check the channel of competitors. If it is strong, then you will be well off if you can penetrate the existing one– This means immediate business.
If the existing channel is weak, you are better off hiring new and fresh channels with more energy to have better distribution of your products.
You can always weight the pros and cons of hiring a small or large distribution channel.
6) Life cycle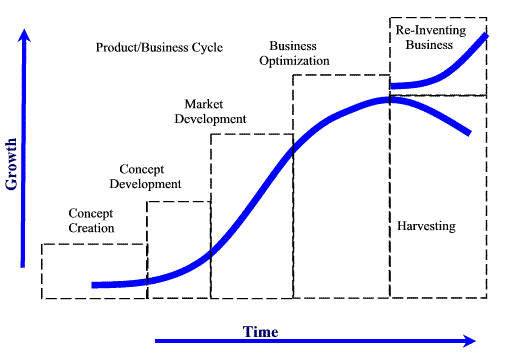 Where is the product currently in its product life cycle? A start-up product will find that to establish itself, it has to make do with any channel that it gets initially. It has to push in the market and for that, it needs an initial presence. However, as time goes by and the product establishes itself, there will be more demand in the market.
At such times, in the growth stage of the product life cycle, more channel members are required. Some channel members might be needed due to convenience whereas others might be needed due to their expertise. A company looks towards expanding its channel when it is in the growth stage and it looks to retaining and maintaining it when it is in the maturity stage.
Example –Refrigerators were initially sold through a close-knit channel where the dealers were required to be sales and service dealers. Thus, the channel was short and there were not many players in it. However, today the service is directly provided by the company through its service centers, and therefore the sales are quite long because refrigerators are a necessity nowadays.
Action points
If the product is innovative and just entering the product life cycle, then a lot of cash needs to be burned in pull strategies and in distributing the product in the market.
If the product is already well established or growing in the market, then acquiring members and retaining them is more important.
7) Non-marketing factors
Besides the various marketing factors such as existing channel strength, profit potential, and other such factors, there are several non-marketing factors that are important as well. For example – How cash-rich is your company? If a competitor exists who has deep pockets, then he will enter a price war and obliterate your company. Is your company capable of surviving after the price war?
If you look at Amazon's E-commerce market, every country that Amazon enters in, it faces a huge price war from local E-commerce firms. But because of the huge deep pockets, Amazon has, Amazon ultimately comes out winning in the end, making its channel stronger and more capable. The only place where Amazon has not won against an E-commerce rival is Alibaba. And this was because Alibaba had the backing of the Chinese government and China did not allow Amazon to enter.
In this case, Alibaba in China where majority manufacturing happens, and this is expanding In other countries as well. Such non-marketing factors play an important role in establishing a channel. Not only cash potential, but long term vision and goals of the company are affected by non-marketing factors too.
Action points for the distribution channel
Conduct a SWOT to understand the weaknesses you have and try to cover those mistakes to the best of your abilities so that you do not lose after getting a good channel.
You can also check on how to rise up the competitive ladder and this tutorial will help you defeat competitors one by one.
The above was all the steps that you have to consider before planning a distribution channel. It also gives you action points to choose the right channel for your products.
Here is a video by Marketing91 on Distribution Channel.
Liked this post? Check out the complete series on Distribution