One of the many difficulties a start up faces, especially in the manufacturing sector, is to find distributors for their new product. However, you will surprised how many companies find it difficult to search for distributors even though their product is well established.
There are several reasons that you might not be able to find distributors.
a) Your product is not in high demand
b) Your company's ROI is not good
c) Your company requires a very high investment.
d) You are a comparatively new brand even though your product is good (similar to a point)
The reason may be many, but the objective is simple. Finding distributors for your products. We have broken down this article in two ways to find distributors for any product.
Push ways to find distributors for your product.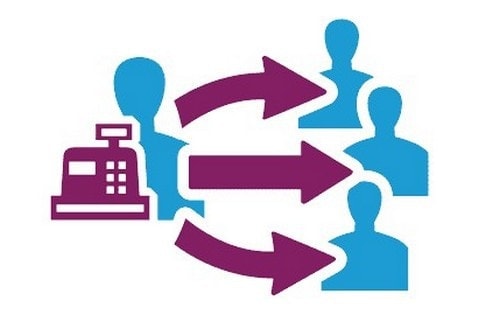 1) Channel executives – A new start-up faces a problem of investing in channel sales executives, because many a times their performance is not up to mark. However, if you look at it, the ROI is very good from channel executives. If they even find 2-3 dealers who can sell your products, then your work is done.
Simultaneously, the top brands have too much competition not to keep channel executives. Their channel executives need to motivate the dealer to sell their product instead of competitions. So for example – A HUL guy will ensure that his dealer is motivated by HUL and hence is not selling or under selling P&G products. A simple retail display modification can ensure that HUL is selling higher volumes.
Thus, hiring channel executives (& training them) is one of the best ways to find distributors and expand your channel network fast.
2) Keep an eye on the retail level – Market analysis can give you a lot of insight on who are the main distributors who are selling in the market. If I was a new company and I had liquid soap as my product, I would roam  the markets until I find at least 15 dealers who are selling liquid soap. I would then shortlist 3 who I find were ready to accept even brand new products and had high requirement levels. And then I will target these 3 as my primary distributors.
Alternatively, if my channel is well established, I will keep a stronger eye at the retail and the dealer level to notice who is selling my competitor's products, and which of them, can become my next strong distributor if one of my own distributor leaves me. So the retail and the dealer level acts as both – the source of secondary distribution, and a backup in case your existing channel fails.
3) Ask existing dealers – One of the most common tactics used by top companies is referrals. One of the dealers had a brother or a cousin, in a separate territory, who also wanted to become a dealer. Or the top dealer, took name of a couple of dealers in a different territory, who were performing quite good for their market.
What does the company do at such times? They contact these dealers, for whom they have received leads from their existing market. Many times such leads turn out to be hot prospects, because your dealers already know who is good in the market. So never under estimate your existing channel dealers. When questioned smartly, they can give you a lot of information within your cabin, for what is happening in the market.
4) The evergreen source of trade directories and trade fairs – One of the most evergreen sources of finding sales distributors are the trade directories, online forums and trade fairs. The advantages of trade fairs is that you get to meet the distributor face to face, and might be able to meet the decision maker directly.
Trade directories on the other hand, don't tell you what is the potential of the distributor you are contacting. So you might have to contact 10-20 people before you find a good guy. But it's a strong start, because you already have the main distributors of your trade in your hand.
Pull ways to finding distributors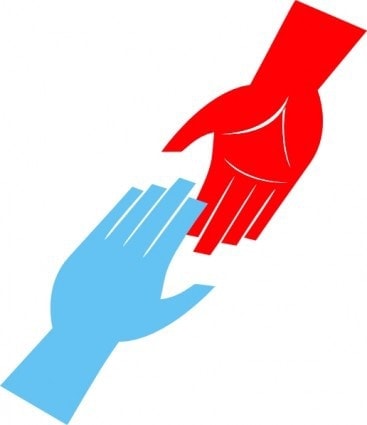 Pull methods of finding distributors are better than push, mainly because the time invested and money invested in pull is comparatively lesser. Here are some ways to use pull methods to find sales distributors.
5) Have a contact for distribution enquiry on your site – Two way communication is essential to find distributors. In the contact form of your website, have a page or a contact form, where people can contact you with their enquiries. This ensures, that any distributor who wants to get in touch, can contact you from the website. This is a popular tactic used by most FMCG and consumer durable brands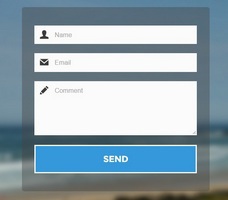 6) Use social media marketing – Social media marketing can also be used to instigate distributors in contacting you. Distributors too are active personally on social media. If they have liked your product site, sharing good posts and images time to time, and then 1 single post on "how they can become a distributor for your brand" or "the benefits of becoming your distributor" can instigate them in contacting you.
7) Put out ads – Putting ads on trade directories, trade newspapers or even general newspapers is a way to pull the dealers to you. However, in this case, you have to ensure that the filtration is done properly. A single newspaper ad, can bring a lot of dealers who are incapable of selling your product. You have to ensure that your product is not getting diluted by diluting the channel.
8) Incentivize sales executive – Although sales executives are themselves of push marketing, incentivizing them to bring in more channel dealers should do the job if it is channel dealers you are looking for. However, ensure that you have a minimum performance criteria associated with this incentive. This will motivate channel executives to not only find more dealers, but also ensure that these dealers are doing business.
9) Build your brand – Possibly the hardest step in the whole article, building your brand equity is a sure shot way of getting more distributors to contact you. At that point of time, you won't need the sales executives to do the job of finding distributors, the distributors will come to you. As is the case in most top companies, where getting distribution is difficult because the market is saturated. In fact, these companies are more into filtration of poor distributors rather than finding distributors.
Overall, finding new distributors is comparatively easier than finding distributors who actually get the work done, and who are prominent in their secondary distribution. Moving your product from your warehouse to the distributors place is easy. But the distributor should be strong enough to move the product from his warehouse to the customers place.
Also read – 7 tips for channel sales management.