Marketing channels are used to make goods and services from the manufacturer to make available for consumers to use. This includes several activities to transfer goods from manufacturer to consumer.
The distribution of goods depends on the way you market your goods. The path used to make available in the market vary according to the goods manufactured and it is also the preference of manufacturers that how they want their goods to be marketed. In this article, you will learn about the different types of marketing channels used by manufacturers.
1) Direct selling :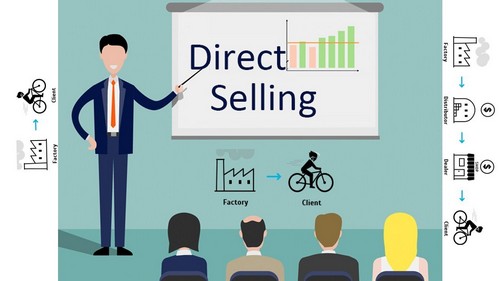 Direct selling is the oldest type of marketing channel. A manufacturer produces goods and sells them directly to the consumer from his/her own retail store. This method does not involve any intermediator. However, in modern times direct sales have also changed. Direct selling does not only mean selling goods from a fixed retail store.
Modern direct selling involves personal contact arrangements, one-on-one demonstrations, party plan, and also internet sales. Nowadays, a successful business is one which thinks about the comfort of its customers. therefore, businesses are using methods so that they can make available goods and services to their customers at their homes or at their jobs. Hence, we categorized direct selling into the following categories.
1-A) Manufacturer to the consumer :
This is the simplest way of selling and it is also beneficial for the consumer. Because the consumer is buying goods directly from the seller. He doesn't have to pay more because of the additional cost added by the intermediates. Most local businesses opt this marketing channel to sell goods to their consumers.
For example, when a farmer sells his goods to the consumer directly and when you buy food from a restaurant. In this type of marketing channel manufacturer does not go to customers to sell their goods, but consumer comes to the manufacturer whenever a need of product arises. This type of marketing channel is quite old fashioned. In the competitive world of marketing, manufacturers need to improve their style of selling to get maximum business.
1-B) Networking :

There are thousands of networking companies doing their business only on the basis of direct selling. In this type of marketing channels, people sell products face-to-face. They provide a demonstration of the products and also share their personal experience using that product. This type of marketing channel is effective a make quick sale. Because people aren't buying goods from some stranger, but they are buying them from the people they trust and have known for a long time.
1-C) Online selling :
Online selling is a modernized version of direct selling. Technology plays an important role in this type of marketing channel. People spend most of their time using mobile phones, tablets or laptops. There are services which let you do almost everything from paying the bill to ordering food online. Therefore, manufacturers have also opted this method for selling goods to keep up with the changing times. Online sells of goods can be done in two ways.
a) By selling your goods on well-established e-commerce websites:
There are giant e-commerce websites like Amazon, Flipkart, eBay etc. where you can sell your goods. The benefit of selling goods through these websites is that you don't have to spend money to advertise your website. These websites sell a variety of products and because of their popularity, people search for things directly on these websites. You can reach a wider range of customers by selling goods through e-commerce websites.
b) By selling your goods on your own website:
if you don't want to sell your goods on above-mentioned e-commerce websites. You can start your own website and sell goods directly to consumers without paying commission to anyone. But then you need to lose some finances to advertise your e-commerce website so that people know about it.
2) Manufacturer to Retailer to Consumer :
In this type of marketing channel retailer first, buy goods from the manufacturer and then sell them to a consumer. This marketing channel is opted by manufacturers who produce goods like cloth, furniture, shoes, and fine china etc. these types of goods are not needed by consumer immediately and a consumer can take time before making a purchase decision.
Goods sold through this type of marketing channel are not consumable immediately. The retailer can buy goods from different manufacturers and store them in his store and sell them to consumers whenever they want to make a purchase.
3) Manufacturer to wholesaler to the consumer :
A wholesaler buys goods directly from a manufacturer and sells them in bulk to a consumer. A consumer can buy things in bulk from a wholesaler at low prices than the prices of a retail store.
A wholesaler sells goods at low prices because unlike retailer he doesn't spend money on the display of goods. For example, when you shop at a warehouse club. Customers can buy membership of warehouse club to buy things at a low price.
4) Manufacturer to Agent to Wholesaler to Retailer to Consumer :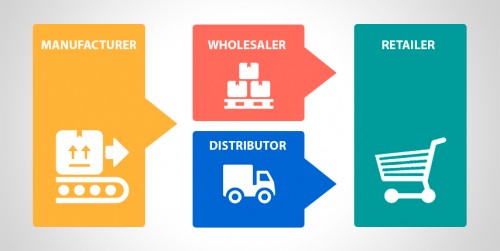 An agent is a middleman that assists the manufacturer to distribute goods in the market. he works on commission from the manufacturer. The job of the agent is to move goods in the market right after the order is received.
For example, in the cosmetic industry, it is not possible for a retailer to reach manufacturer to get cosmetic products to sell in the market. Therefore, manufacturers employ agents to sell their products to wholesalers at different locations. The wholesaler sells goods to retailer and retailer further sells goods to consumers.
5) Franchising :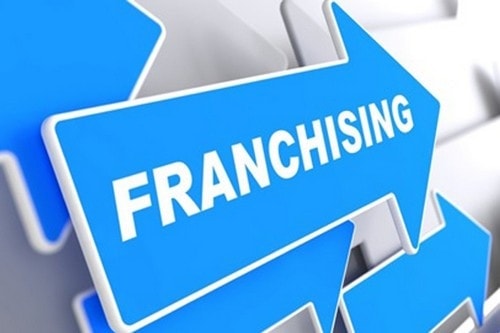 Powerful companies sell their franchise to retailers. In this type of marketing channel, manufacturers have full control of the store but they don't own it. When you get a franchise of a company that means you are obliged to sell products only from that manufacturer. You have to agree and follow the conditions set by the manufacturer.
However, you have certain advantages if you are getting the franchise of a company such as you don't need to advertise your business because powerful companies run huge marketing campaigns and you will get loyal and dedicated customers. There are fewer chances for you to fail at business and you have to spend less to get a franchise than to start your own business.
6) Value-added reseller :
This type of marketing channel is used to sell products from one manufacturer to another manufacturer. For example, an earphones manufacturer will sell its products to a mobile company and they will sell mobile phones along with earphones. The earphones manufacturing company does not have to work hard to market and boost the sales of their product. Their products will be sold whenever a consumer will buy a mobile phone.
Here is a video by Marketing91 on Marketing Channels.
The above were the 6 Main types of Marketing Channels most commonly used in the business world.
Liked this post? Check out the complete series on Distribution