Wholesaling is defined as purchasing goods directly from the manufacturer at a discount and then selling it to retailers for a comparatively higher price.
Following this, they package such goods in small quantities as per the requirements and then sell them. Here, the goods are bought in large quantities from the manufacturer; hence wholesalers can provide some discounts to retailers too. The final cost of doing business for the product is determined by the retailer's final price.
These groups of people are not manufacturers. They are just middle agents in the supply chain who buy bulk quantities of goods from manufacturers and undergo distribution to their respective retailers.
Wholesalers may provide discounts to the retailers if they buy goods in quantity. These people, in turn, sell these goods directly to the consumer.
In the banking domain, this term is the cluster of financial services provided to financial institutions in place of individual customers.
There are specific places where both wholesalers and customers gather for transactions for some goods like certain edible items. Many wholesalers provide their services in national as well as international markets, directly to businesses. They provide their services in the form of financial solutions for a large pool of financial clients.
Wholesaling revolves around a concept in which an intermediate stage comes into play in between the manufacturer of a product or service and its final distribution or delivery to an end-user via different retail trade channels.
Wholesaling channels the selling of goods and services to any person or organization excepting the end user. That is why wholesalers are also understood as middle agents for instance real-estate wholesalers.
However, the concept of real estate wholesaling is a little more intriguing than conventional wholesaling, and that is why we will cover it in the last section of this post. Let us get started with the wholesaling definition-
What is Wholesaling?
Many wholesalers do not manufacture any goods or provide any services themselves, rather concentrate on their production and sell to retailers. Wholesalers are commonly known as middlemen in the supply chain. Rather than individual purchases, it would be cost-effective for a wholesaler to buy directly from the manufacturer.
Next, the wholesaler will sell to the retailer at a higher price while providing some discounts, similar to those received from the manufacturer when receiving such goods in bulk. For instance, D Mart will purchase a bulk quantity of products from their wholesalers. In place of buying just a few, it will receive discounts for the product quantity. Following this, the company will stock all its shelves with the purchased goods, and replace them with products from the inventory with time.
They may stick to a specific product line or go after a wide variety of product lines, ranging from anything like milk to electricity. Some of these people also act as intermediaries between retailers and other wholesalers for a huge variety of goods or parts of goods, that can be obtained from a single source more efficiently.
These people do not have to be confused with being the "official distributors" for the products they engage in. They may not even be directly connected to the manufacturing company through a probably limited familiarity with the products. They sell competing products, not something distributors do.
Importance of Wholesaling
It is an important segment of the entire distribution line due to its effect on the economy.
It is a vital part of the distribution channel, holding the relationship between manufacturers and retailers. When there are institutional consumers in the market, the revenue generated is high. Wholesalers are small in number since they handle a more concentrated group of customers, unlike retailers.
Wholesalers have a bigger control of prices. Operating costs include advertising costs, rent charges, inventory charges, etc. Their cost and profits depend on a variety of factors like efficiency, the money value of the services offered, turnover of the inventory, etc.
Functions of Wholesaling
Wholesalers are known to perform a wide range of functions. Especially in the sorting process, wholesaling is known to take the form of many functions and services.
These are mainly attributed to the type of wholesaler they are, and the domain they are specifically targeting. They perform functions like bulk bearing activities, promotions, and sales, purchases, etc. Additional functions include financing, transportation, warehousing, inventory, etc.
Some of the notable functions of wholesaling are-
Providing a trained well-managed salesforce
Enable manufacturers and service providers to provide their goods and services with no customer contact
Provide support to retail or institutional consumers in terms of market research
Provision of facilities in terms of delivery and inventory management
Provision of credit to institutional consumers and retailers whenever required
Reducing physical distribution costs through purchase in large quantities
Having buyers list for wholesaling real estate
Now, the individual functions of various types of wholesaling have been elaborated below:
Types of Wholesaling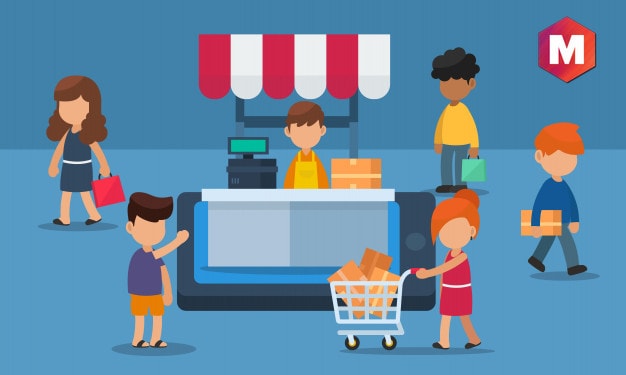 We have gone through a lot of concepts related to wholesaling. Let us now visit the various names these can hold in addition to the plethora of function they respectively perform:
A. Merchant Wholesaling
These are independent firms that take part in taking title to, storage, buying, and physically handling goods in very large quantities and then reselling them to retailers.
These consist of Full-Service Wholesalers and Limited-Service Wholesalers. They differ in the large variety of functions they provide. They are limited in their geographical reach and differ in the variety of functions they provide.
1. Full-Service Wholesaling
As suggested by their name, this set of wholesalers come with a wide variety of services. Some of the services they provide include delivery, management assistance, etc. They can either be industrial distributors or wholesale merchants.
1.1 Wholesale Merchants
These provide an entire set of services and are directly associated with the retailers. Between different merchants, there might be a difference in the product line.
Some groups maintain various lines of goods to provide services to single-line retailers and general merchandise retailers.
Some examples include seafood wholesalers, drug wholesalers, clothing wholesalers, etc.
1.2 Industrial Distributors
These are part of the merchant wholesalers who provide their goods and services to producers. Some of the services they provide include (but not limited to) delivery, credit, inventory, etc.
Out of the available range of products they sell, these can either belong to a specific line or a general line. Some examples include equipment, operating goods, etc.
2 Limited-Service Wholesaling
This group of wholesalers provides a lesser number of services to their consumers, suppliers, and producers. This group is further divided into several different niches, each providing a defined set of services like sales, storage of inventory, credit, product delivery, etc. This kind of wholesaling is found in groups who are unable to maintain their own sales forces and have limited capital to work with.
2.1 Cash and Carry Wholesaling
This kind of wholesaler provides goods to small retailers against cash. There is generally a limited line of goods present, and there is usually no delivery. For instance, a small fruit retailer who visits cash and carry wholesalers and pays for the goods through cash on the spot, and then takes the goods himself to this place.
2.2 Truck Wholesaling
These people sell and deliver at the same time, through a limited line of goods. For instance, we can consider ice cream trucks which sell their goods in exchange for cash at places like cafeteria, restaurants, neighbourhoods, etc.
2.3 Drop Shippers
This kind of wholesaler is found in industries selling goods like lumber, heavy equipment, and coal. There are neither in charge of the inventory nor the merchandise. Once they get their orders from the buyers, they find suitable producers who can ship the goods directly to the customers. During this period of order confirmation and final delivery, they put their title at risk.
2.4 Rack Jobbers
These people do not deal with food items. They use delivery trucks and assign people to set up racks in purchasing stores. These racks might include hardware items, paperbacks, toys, beauty products, etc. They maintain records of their inventory in addition to product pricing.
2.5 Producers' Cooperatives
These people do their business in farm products, mostly owned by farmers. They assemble the total farm produce and sell them to local consumer markets. Here, the entire profit earned is divided between the members of the cooperatives. They look forward to ensuring the good quality of their products.
2.6 Mail Order Wholesaling
These wholesalers operate by providing their customers in institutions, industries, and retailers with catalogs. They deal in products like short articles, cosmetics, special foods, etc. The main consumers of Mail Order Wholesalers include businesses in far-away areas without proper access to services and difficult access to goods. These people do not maintain salesforces, and the orders are delivered through a truck, mail, etc.
B. Brokers and Agents
These people bring sellers and buyers together to ask for negotiation. They do not take the title of the goods and work on a commission quota, given by both the parties hiring them.
Agents are people who do not take the title of the goods and perform a few functions. There are wholesalers who, permanently, represent sellers or buyers. Wholesaling channelized by brokers and agents include different wholesale tasks but they do not take the title of products.
These wholesaling agents are responsible for enabling manufacturers to expand sales volumes. Some common types of these wholesalers include:
Commission merchants
Purchasing agents
Manufacturers' agents
Selling agents
C. Manufacturers' Sale Branch and Offices
In this domain, we find manufacturers doing wholesale themselves through their offices and branches. Here, there is no need for independent wholesalers, since all the product in addition to wholesaling is done by themselves.
In such cases, a firm might have its own sales offices for channelizing wholesaling activities. Such sorts of wholesaling are preferred when a manufacturer likes to have more control over marketing and/or customers.
They can have promising results in terms of promotion and marketing, selling, and production. They have to manage different branches for different functions. Examples of domains employing this include automotive parts and lumber industries.
Sales Branches and offices
Purchasing offices
Now, after understanding everything about wholesaling, let us now understand one of the most intriguing concepts of wholesaling that is gaining lots of prevalence these days i.e. wholesale real estate-
What Is Real Estate Wholesaling?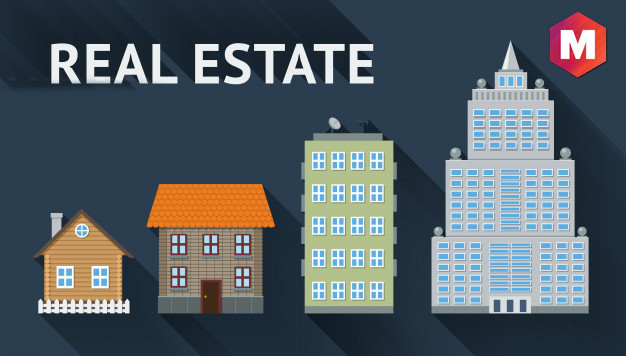 Real estate wholesaling involves a real estate wholesaler who assigns the renovation and reselling contract to another investor by being paid for securing and referring that lead.
This way, real-estate wholesalers sell the property to an investor at a wholesale price or lesser market value.
Later that investor will renovate and resell it. Wholesaling real estate is understood as one of the most profitable ways of real estate investing.
For the people who invest in real estate, wholesaling real estate is one of the best profit-making endeavors.
Let us understand the concepts of real estate wholesaling with an example-
Example of Wholesaling Real Estate
Imagine a real estate wholesaler negotiates with a family to sell their home that needs renovation work for $1,25,000.
Then that real estate wholesaler meets with an investor who might be interested in such a property. They would buy the property because they can later sell it for $3,60,000 market value after renovation.
Now, you may negotiate to assign the contract for a fee of $10,000 that will make the total cost of the property be $135,000.
Finally, like a middle man or real estate wholesaler, you will make $10,000 while the investor will make $225,000. This form of real estate wholesaling offers win-win situations for all the members.
Some of the basic concepts you need to be aware of before delving into the world of wholesaling real estate are
Here is a video by Marketing91 on Wholesaling.
Tips to start Real Estate Wholesaling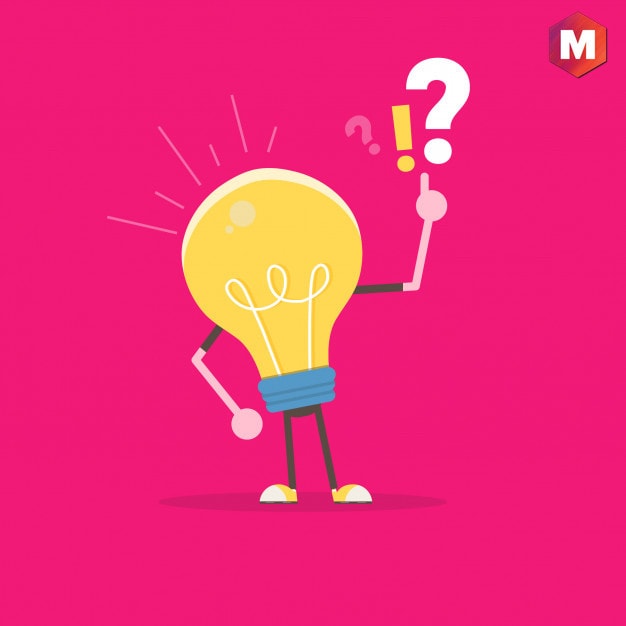 Few basic steps of real estate wholesaling are quite simple to implement-
You should research your local market before getting started with real estate investing
Then you need to curate a buyers list as per market value for your area
You need to secure a financing source that works best for you
Then you should start searching for potential wholesaling properties
You need to choose whether to sell the contract or opt for a double closing
That was all about real estate wholesaling you should be aware of before diving into the world of real estate investing.
Conclusion!
On the concluding note, we hope you would have understood that when you get started with wholesaling, one of the best approaches is to make closer alliances with retail specialists that offer solid as well as long-term growth prospects.
Along with this, some other steps like incorporating smart and user-oriented marketing programs will help you optimize your buyers' list. Offering superior customer service alongside innovative business strategies and error-free management are some of the key features of a successful wholesale deal.
How would you define wholesaling based upon your learning from this post?
Do you also have some interesting wholesaling examples as we discussed in the real-estate wholesaling example above? If yes then feel free to share with us in the comment section below.
Liked this post? Check out the complete series on Distribution