The functions of marketing are a set of seven key roles ( Promotion, Selling, Product Management, Pricing, Marketing Information Management, Financing, and Distribution ) that together form the backbone of any successful marketing team. These functions govern the creation, execution, and refinement of marketing strategies, ensuring that every step is guided by a clear purpose and direction.
From market research to sales and customer service, each of the seven marketing functions plays a crucial role in helping a business resonate with its target audience, establish a strong market presence, and ultimately, achieve its strategic objectives.
What are the 7 Functions of Marketing?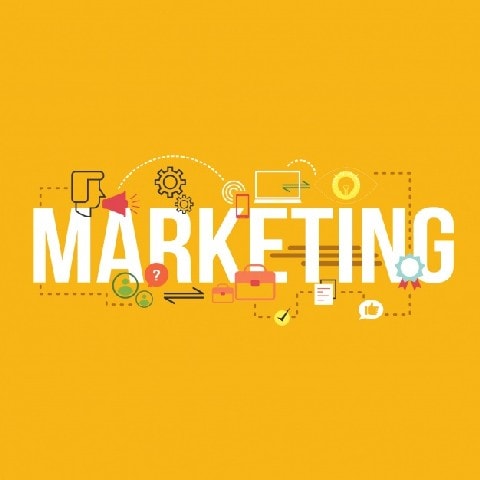 Even though the marketing functions are often performed behind the scenes, they serve as the engine that drives a business's marketing efforts. They provide a framework for making strategic decisions and aligning those decisions with a company's overarching goals. Each function has its unique role and contribution to the marketing process.
1. Promotion: This involves creating awareness for a product or service through various channels to boost sales.
2. Selling: Selling refers to the actual transaction where the customer purchases the product or service.
3. Product Management: It involves handling the various aspects related to a product, including design, development, and support.
4. Pricing: This function is responsible for setting a competitive price for a product or service.
5. Marketing Information Management: This involves gathering, analyzing, and managing market information to make informed marketing decisions.
6. Financing: This function deals with providing customers with various options for purchasing a product or service.
7. Distribution: This involves ensuring that products or services reach the consumer in the most efficient way possible.
Let's understand these in detail and learn how a marketing department should use them in their marketing campaigns –
1) Promotion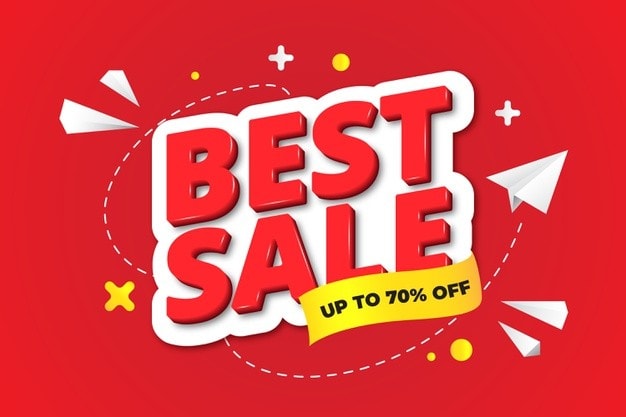 The main objective of development is to augment sales of the product. In this regard, sales promotion through incentives like discounts is an effective short-term technique. In the longer run, advertisement is imperative. Coupons, rebates, price packs, premiums, contests, product demonstrations, and warranties are most likely going to nudge consumers into buying.
Advertisement is an art. The aim of ads is not to state facts about a product but to sell a solution. Ads inform, persuade, remind, or reinforce a purchase decision. For new products, advertisements need to report. For old products, they need to tell them. In conjunction, announcements and incentives can boost sales.
Some of the tactics that you can use for promotion are-
Content marketing
Email marketing
Affiliate marketing
Social media advertising
Paid search campaigns
Coupon and loyalty programs
2) Selling
Selling involves informing consumers about the available products or services and then persuading them to buy them. A successful selling process involves identifying the target market, capturing customer interest, creating a need for the product in them, motivating customers to buy the product, closing the sale, and follow-up.
While doing this, a strong sales force should be available at all times with sound knowledge of the product, its features, and benefits. Good customer service should be established to provide information, solve problems, and offer advice or assistance as required.
Selling can be done through a variety of channels such as online stores, retail outlets, direct contact with customers via email or telephone, or through digital platforms like Facebook Ads.
3) Product Management
Product management is an important part of marketing. It involves researching, designing, developing, and overseeing the production and distribution of products. Product managers are in charge of managing a product's entire life cycle from conception to launch to post-launch activities such as promotion and customer feedback analysis.
The main task of product management is to generate value for customers by creating and delivering products that meet their needs. This involves understanding customer needs, defining product specifications, managing the development process, pricing the product correctly to maximize profitability, and planning marketing strategies for product promotion.
Product management is a complex process that requires an integrated team approach. Marketers must work with other departments in order to create successful products. They have to collaborate with engineers, designers, finance experts, and other professionals to ensure that the product is able to meet customer expectations.
4) Pricing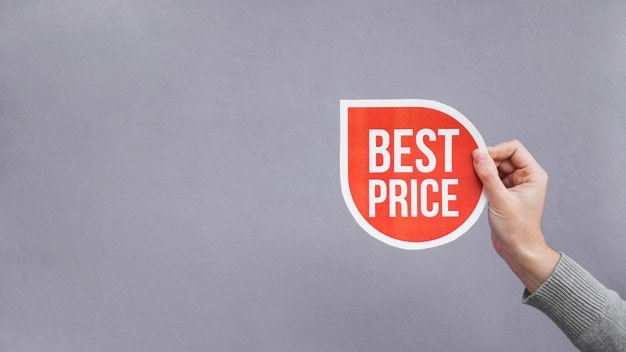 The amount of money that a customer is required to pay for purchasing the product is known as the product price. The price of a product is a crucial determinant of demand for that product. Charging too little increases sales but makes small profits. Loading too much may lose both customers and sales.
The marketing challenge is to find ways to maintain both prices and profitability in the face of competition, globalization, and the availability of information to consumers. The optimal price depends on the customer's view of the value of the product. Thus, pricing also relies on market research.
Product pricing should take into account production cost, delivery cost, market conditions, target customer needs, and competition. The pricing strategy also includes discounting for special occasions or customers. Different types of discounts include loyalty discounts, seasonal discounts, and quantity discounts. The pricing strategies adopted by the company must be in line with the overall marketing mix strategy and the brand image.
5) Marketing Information Management
Marketing information management is the process of using marketing data to make decisions. This involves collecting customer, competitor, and market insights that help organizations increase sales and profitability. Marketers can use this data to gain a better understanding of their customers' needs, preferences, behavior patterns, and buying motives.
Data gathered by marketers must be managed properly so that it can be used to make more informed business decisions. This includes setting up efficient systems for collecting and processing data, analyzing customer behavior and trends, creating actionable plans based on the insights generated, and developing strategies that help organizations reach their goals. It channelizes product and service management effectively.
Marketing information management also involves tracking customer interactions over time in order to understand how customers respond to marketing campaigns and improve future efforts. By using this data, marketers can optimize their marketing strategies to better engage with customers and increase conversion rates.
6) Financing
Financing and budgeting are essential tasks for marketing organizations. It is important to ensure that the organizational budget covers all necessary activities, such as advertising campaigns, market research, product development, production costs, employee salaries, and more.
Marketers must be aware of the expenses associated with a campaign in order to make sure they stay within their budget. This is done by estimating the cost of a campaign, allocating funds across various activities, and tracking expenses regularly. Additionally, marketers need to understand the financial impact of their decisions on the organization's bottom line.
By understanding financing strategies and managing budgets effectively, marketers can ensure that their efforts are allocated in an optimal way and help organizations remain profitable.
7) Distribution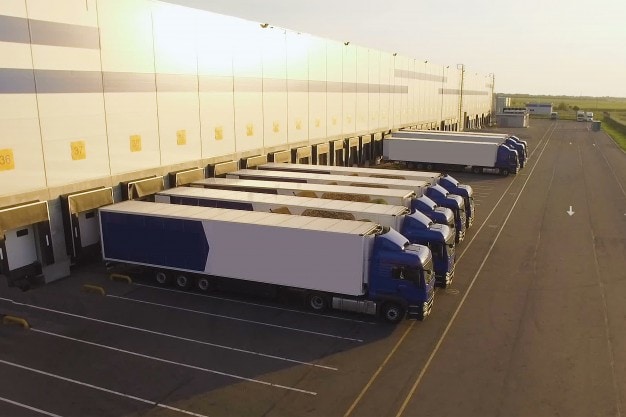 Distribution is the process of delivering a product or service to customers. This includes setting up systems for making sales, shipping products, managing returns, and more. Marketers need to be familiar with various distribution channels in order to ensure that their products or services are available to customers in the most efficient way possible.
When it comes to different functions of marketing, physical distribution does incorporate a significant role. It deals with the strategies and practices related to channelizing things from the place of production to the locations of consumption where the target customer bases reside.
Physical distribution-related functions of marketing revolve around different vital factors such as warehousing, inventory, order processing, and transportation. Physical distribution makes sure that the key elements are organized, managed, and channelized in a result-driven manner to satisfy customers and accomplish business goals.
Why Marketing Functions are Important?
The various functions of marketing are essential for the success of any organization. By understanding and properly executing these roles, marketers can build a successful marketing strategy to reach existing and potential customers, understand market trends, develop effective promotional strategies, and manage budgets effectively.
Ultimately, this helps organizations achieve their goals by creating value and generating sales from target customers. Marketing functions are also essential for marketing teams to develop, implement, and monitor a robust marketing strategy that will help them maximize their reach and achieve the desired outcomes.
By understanding each of the seven functions of marketing, including product management, pricing, distribution, promotion, advertising and sales management, market research and development (R&D), and customer service – marketers can create a successful plan that will ensure their organization is successful.
Marketing professionals have to identify and analyze key market trends, customer behavior, and competitive information in order to develop a brand voice that resonates with the target audience and creates meaningful relationships. By doing so, they can create an effective strategy for achieving desired outcomes for their company's product or service in the marketplace!
Now, in addition to the core marketing functions, let's now go through some of the additional functions upon which marketing and sales team should focus –
10 Other Marketing Functions Marketers Should Know
The genesis of marketing as a specialized component of commerce is traced to the twentieth century. It has also marked the dawn of the industrial era in history. Till the early twentieth century, marketing functions were widely absent. It was because the commodities were of reasonable quality and nature, and were disposed of in vast by the 'sales-organizations'.
In the 1920s, the concept of marketing originated and was closely associated with advertising. Products were advertised, and their quality, grade, price, and durability were identified. As the industrial revolution progressed, in the 1930s, product differentiation was introduced.
Traditionally, the marketing functions involved exchange functions, storage, finance, risk management, transportation, grading, standardizing, labeling, packing, etc. However, in this digital age of technology and information, where change outpaces generations, marketing is a race without a finish line. As a result, new functions of market information have attained far greater importance.
To bring you the facts and bust all the myths about the functions of marketing, 10 additional functions of marketing are outlined as follows: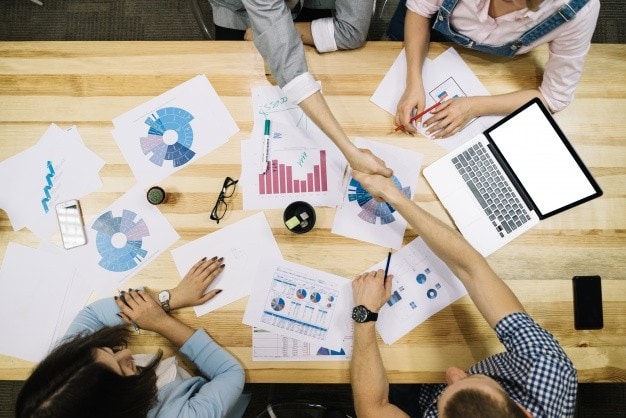 1) Market Research
It predominantly involves identifying the needs and wants of consumers. The aim here is to generate adequate information regarding the particular 'target' market. The underlying principle is to understand the customers.
Earlier, market research was focused on increasing sales rather than understanding customers. Over time, the need to understand the buyers was recognized. Perhaps this old Spanish saying exemplifies this new change:
"To be a bullfighter, you must first learn to be a bull."
2) Marketing Planning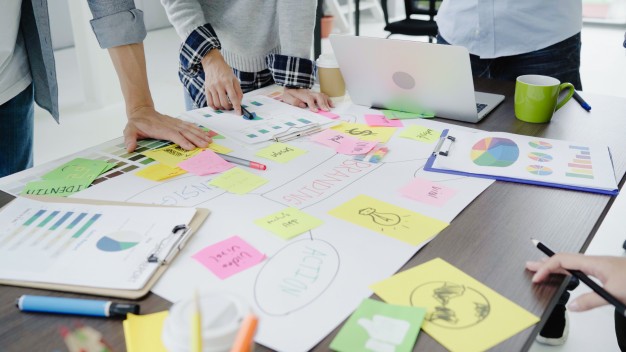 Marketing planning refers to the strategies, techniques, and plans which will allow the producer or the company to materialize its vision or objectives.
These objectives may range from increasing market share to dominating the market. An ideal marketing plan imbues the confidence that the company will win the war even before fighting its first battle.
A marketing plan spells out the threats, opportunities, weaknesses, and strengths of the company. Based on these, the policy sets goals and a time frame for achieving them. It also outlines the budget that would be required to achieve these goals.
Furthermore, it includes measures and review periods that would gauge whether progress is being made or not. The most important part, however, is to implement the plan. Marketing plans will not yield any returns if they are not implemented.
3. Product Designing and Development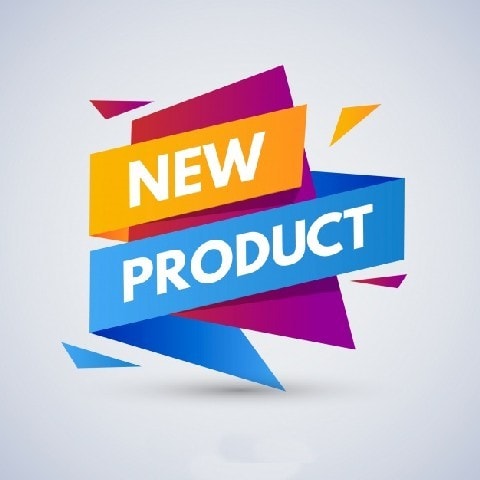 The development of a product is based on the results of market research. After assessing what the consumers want, a product is developed. Other factors that play a role in the development of the product include potential costs, prevalent technology, etc.
Designing, on the other hand, facilitates development. It provides a set of tools and concepts for developing successful products and services.
Product design focuses on various attributes of the potential outcome. These include being easy to assemble, easy to use, easy to repair, and easy to dispose of. The design also provides a competitive advantage in the market.
4. Grading and Standardization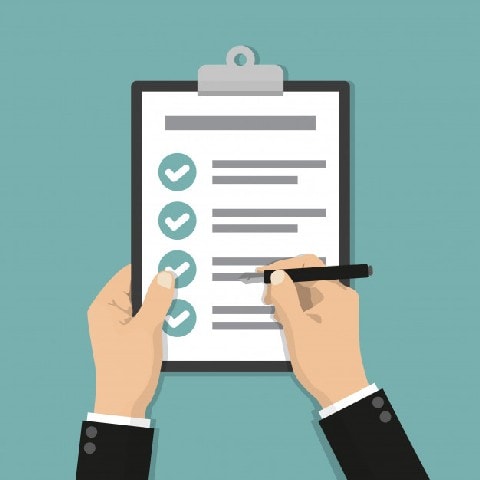 Standardization means producing goods of predetermined standards. Uniformity is necessary for agricultural as well as manufactured products.
It ensures that all the articles of a given product are homogeneous and uniform. Standardization is essential for gaining the trust of the buyers. It assures the buyers of the quality, price, and packaging of the product. Conformity to a standard of quality ensures consumer allegiance, sustained growth, and earnings.
Grading, on the other hand, means sorting the supply of a given commodity as per specified or fixed norms or standards. These include classifying based on quality, size, quantity, etc.
5. Packaging and Labeling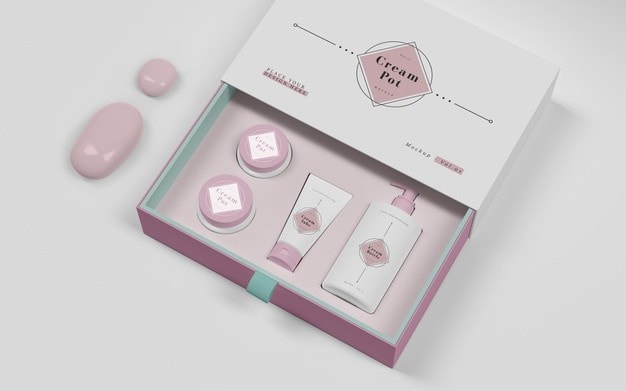 The package and label cast the first impression on the buyer. In addition to protecting the goods from deterioration and damage, they also act as promotional tools.
The packaging is often called the fifth P, an addition to the marketing mix of the 4 Ps – product, price, place, and promotion. The packaging is often called "advertising on the shelf".
6. Exchange Functions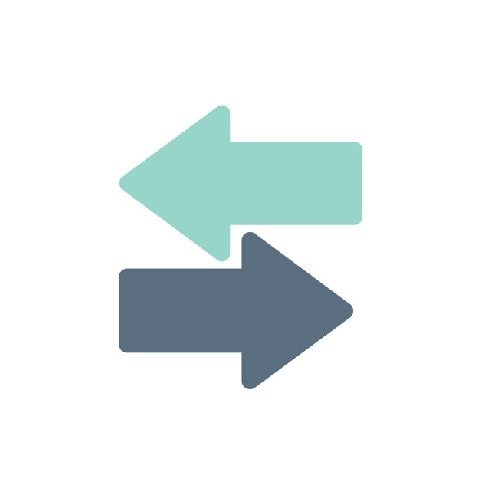 One of the highly significant functions of marketing is the exchange functions that revolve around buy and selling relations functionalities.
With the help of exchange functions, it gets to ensure that the offerings of the company are present in the market as per its requirements. Demand and supply chain management is channelized by the adept functionality of exchange functions of buying and selling.
7. Branding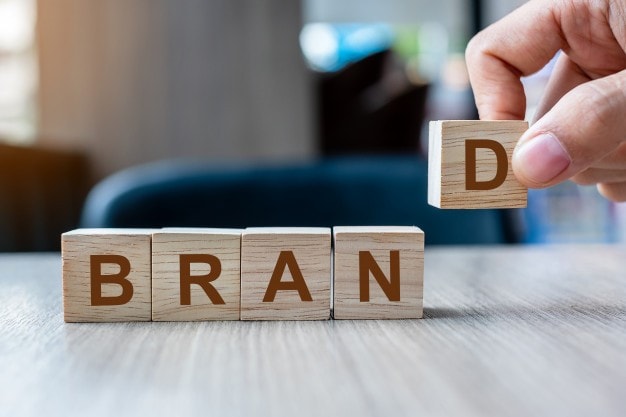 Coca-Cola, FedEx, and Porsche are brands, and the reason behind their establishments as top-rated brands is their effective branding which is based on their unique features, market credibility, reach, and advertising.
So, branding means-
Giving a brand name to the product to create a distinct identity vis-a-vis competitor's products or substitutes. Branding creates meaning, association, market presence, and long-lasting credibility.
A successful brand adds further resonance to the product or service. The measure of a good brand is how much preference it commands. For instance, Apple users rarely switch to other brands.
8. Customer Satisfaction and Service
This is again one of the very crucial functions of marketing that take the presence of a business in its target base to the next level. Customers are the essential factors in the market which make Customer Support Service the most significant function of any marketing campaign that resolves all the issues of the customers in the most personalized manner.
Different customer support services that are the functions of marketing include After Sales Services, Technical Assistance, Managing Customer Complaints, Maintenance Services, and Credit Facilities, and so on.
Offering customized support to customers help a business in creating a satisfied customer base which has to be the most significant factor in today's time when cut-throat competition in hijacking competitors' customers is quite prevalent. It also increases the repeat value of your brand, and customers would opt for purchases repeatedly from you.
9. Transportation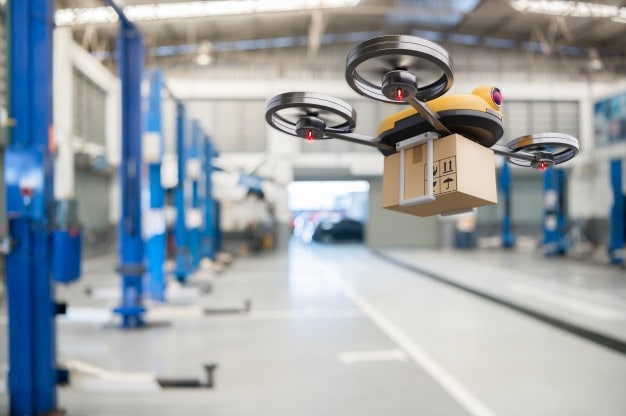 We just discussed a brief about the transportation in 11th function of marketing. Still, it is significant enough that we have to consider this as one of the most crucial tasks of marketing here in the 12th position.
Transportation is essential because ideation, production, marketing, storage, sales, and transportation cannot occur in the same place, and they have to happen separately in a well-organized, scheduled, and channelized fashion.
With the help of the right use of transportation, businesses can let their marketed products and services reach the target audience base efficiently. Business uses different means and carriers for allowing their products and services to reach the audience base, which makes transportation one of the most crucial functions of marketing.
10. Storage or Warehousing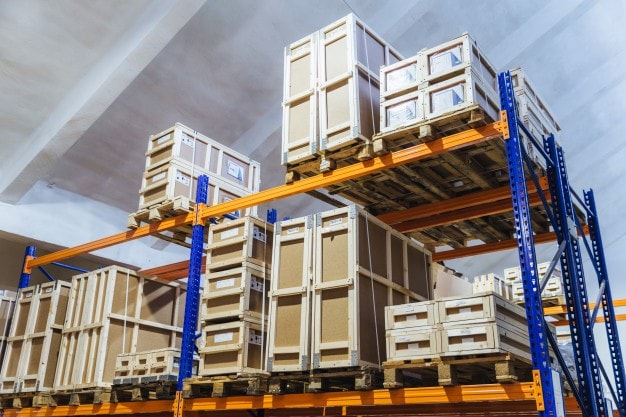 This is again one of the critical features of marketing under the subset of distribution (part of sales management). Storage or warehousing is quite essential and it needs a separate coverage as well.
When a company manufactures a product, and when it plans to market it, so that potential customers can buy it, there is for sure a time gap. And that is why the storage of goods in the right place for this time interval is quite essential. Godowns are one of the most famous examples of storage marketing functions.
Marketing managers have to pay heed to a warehouse-related marketing function, so their stock is always ready when customers start making purchases of different products and services.
Conclusion!
Also, marketing performs social functions. Modern businesses thrive on the intersection of the economy and society. Therefore, the social dimension of marketing cannot be ignored. Companies have a responsibility towards their employees, the community, and society at large. For example, increasing responsibility towards the environment, fair working conditions for employees, and a reasonable return on shareholders' investment are some areas through which businesses can make healthy interventions in society.
All in all, marketing revolves around all those functions related to product innovation, creation, development, lead generation, market penetration, product management, conversions, and so on. What are your thoughts about the functions mentioned above in marketing? Did we miss any of the critical marketing functions in this post? Share your views with us in the comments below.
Liked this post? Check out the complete series on Marketing