A Marketing Manager is a key player in a company's team who is responsible for managing, planning, and executing marketing strategies to boost the brand's visibility, increase sales, and accomplish business goals.
An accomplished marketing manager is well-versed in launching and promoting a company, brand, or product to the world. Marketing managers make marketing strategies, develop a well-organized marketing process and sustain consumer engagement in products and services through various media outlets. In addition, they are responsible for overseeing customer interactions between their organization and its customer base.
As the marketing manager, your job is to create a buzz for the company's products and services while maintaining an advantageous balance of affordability and profit. Additionally, you are responsible for delegating tasks to each team member as well as overseeing their progress. This role plays one of the most pivotal parts in any given organization – it's truly invaluable!
What is a Marketing Manager?
A marketing manager is a professional responsible for the planning, implementation, and execution of a company's marketing objectives and strategies. They are in charge of creating an effective marketing campaign to reach the desired audience and achieve business goals.
Marketing managers are responsible for driving marketing success by overseeing business operations, managing marketing team members, and constructing innovative marketing strategies to optimize the presence, lead generation, conversion, and sales of a business or brand. They spearhead marketing campaigns, scrutinize performance reports, and direct product design strategies.
Marketing Manager Job Description
A successful marketing manager is creative and analytical, with the ability to think critically while working as part of a team. They possess a unique blend of business acumen as well as an understanding of consumer behavior.
Marketing Manager Responsibilities
The primary duties of a marketing manager include:
Developing comprehensive marketing plans that set forth objectives, strategies, tactics, budgets, and timelines related to the development and implementation of a marketing program
Creating effective advertising campaigns across multiple channels, including digital, radio, television, and print.
Overseeing the design of promotional materials such as brochures and websites.
Managing the budget for marketing campaigns and initiatives.
Developing relationships with strategic partners to support marketing goals.
Analyzing and reporting on the effectiveness of campaigns, making improvements as needed.
Managing and mentoring marketing staff to ensure they work efficiently and effectively towards meeting team objectives.
Evaluating customer insights to determine the best methods for targeting potential customers.
Working with internal teams and external agencies to consistently improve brand awareness and customer engagement.
Utilizing digital marketing tools such as search engine optimization (SEO) to drive more traffic to the company's website.
Building relationships with key influencers and stakeholders to expand the reach of campaigns.
Keeping abreast of industry trends, consumer insights, and competitor activities to inform strategic decisions.
Acting as the main point of contact for all external marketing and advertising queries.
Overseeing the selection of vendors, negotiating contracts, and monitoring performance to ensure expectations are met.
Requirements
At least five years of professional marketing experience.
Excellent communication and project management skills.
Creative problem-solving capabilities.
Ability to work independently and in a team environment.
Knowledge of digital marketing tools, such as SEO and social media platforms.
Experience with creating content for multiple channels, including print, video, and online.
Proficiency in Adobe Creative Suite and other graphic design software.
Understanding of analytics tools to measure the success of campaigns.
Bachelor's degree in marketing, communications, or a related field preferred.
Knowledge of brand voice standards to ensure consistent messaging across all channels.
Ability to develop campaigns that resonate with the target audience and drive conversions.
A passion for staying updated on industry trends and customer insights to inform strategic decisions.
Experience in managing a budget effectively, tracking expenses, and negotiating contracts.
Understanding of legal requirements related to marketing activities such as advertising and promotions.
Types of Marketing Managers
Different types of marketing managers are responsible to manage marketing campaigns of numerous types-
1. Affiliate marketing managers – They specialize in building relationships between organizations and their affiliate marketers, creating a mutually beneficial situation where affiliates gain commission for directing visitors to the website.
2. Brand marketing managers – Their ambition is to build up brand recognition and the distinctive character of a company or product.
3. Content marketing managers – Content managers are responsible for creating content that will draw attention and increase traffic to an organization's website.
4. Digital marketing managers – They oversee and execute marketing initiatives crafted for digital platforms.
5. Marketing communications managers – They assess, monitor and review the branding or product messaging to ensure it is effective.
6. Product marketing managers – They are responsible for the strategic placement and promotion of particular products.
7. Social media marketing managers – By leading the company's presence across social media channels, they create an impactful and lasting impression.
What does a Marketing Manager do?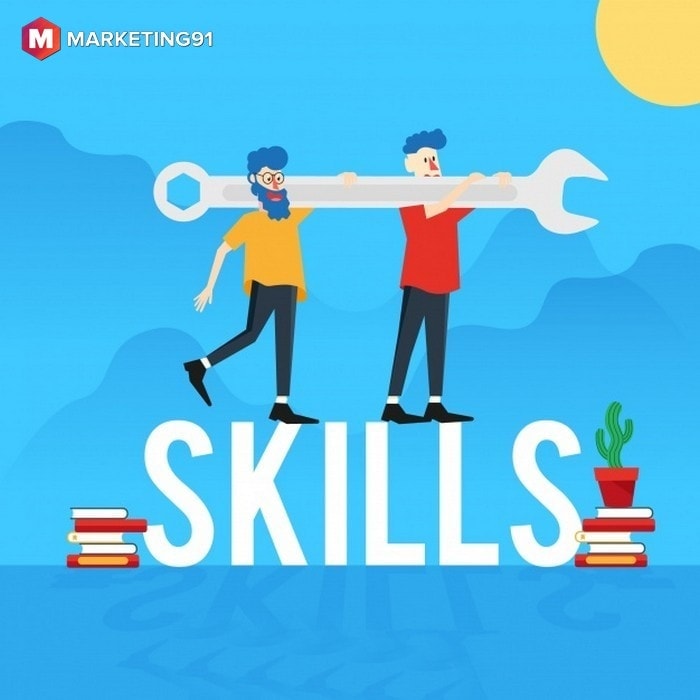 A Marketing Manager is required to manage Marketing, Communication, Public Relations, Business Management, Accounting, and Finance related requirements. The marketing manager job description includes the following roles –
Conducting Market Research
Planning and Proper Execution
Digital Marketing and Advertising
Communication and lead generation
Conversion and Sales Optimization
Social Media Promotion and Optimization
Creativity, Targeting, and Analytics
Budgeting and Paid Search Marketing
Time Management, Scheduling, and Automation
Using Analytical skills to track and optimize campaigns
What is Marketing Management?
The marketing management process organizes, adjusts, and optimizes campaigns to maximize the visibility of products and services while also stimulating consumer demand. Some of the tasks integral to an effective marketing management process are-
Crafting, executing, and assessing promotional campaigns
Managing social media engagement strategy
Doing effective budget management marketing campaigns
Doing collaborations advertising and creative teams and giving directions
Examining marketing assets for both physical and digital publications
Drafting persuasive advertising agreements
Uncovering innovative opportunities through market research
Managing employees of the marketing department
Uncovering customer behavior through market trend analysis and competitor research
What's the Difference between Marketing Managers and PR Managers?
The roles of marketing and public relations managers often get confused, however, they have distinct functions. Marketing managers are responsible for creating a dialogue between the business and its customers while public relations professionals strive to uphold their employer's positive image through earned media coverage such as press releases or features in newspapers or magazines.
Skills to Become a Marketing Manager
Marketing manager skills you need to successfully head a marketing management position are-
1) Communication and Coordination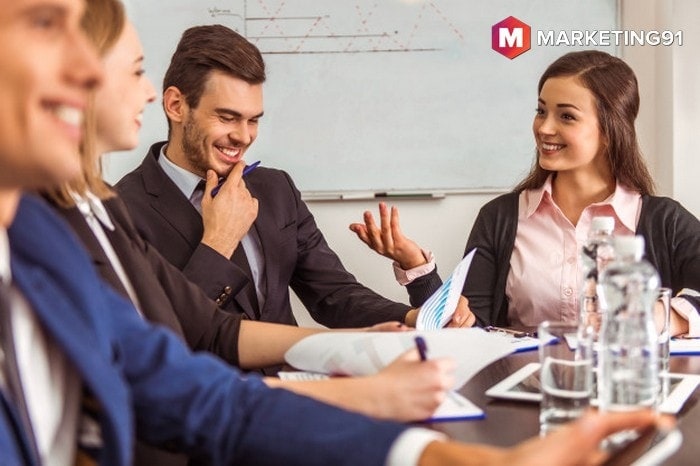 The primary goal of a marketing manager is to craft persuasive, creative content that reflects the overall tone, branding, and voice established in the organization's strategy. This entails communicating with different audiences through adverts, videos, and articles.
The marketing manager has to deal directly with upper management. The marketing manager would assist the higher management in the identification of some of the best policies of marketing and plans which can be used to solve several issues of the company.
There is a management team provided to the manager, and they need to figure out some strategies which can be used so that the business can have the growth and success that it needs. So, needless to say, it is one of the most important functions that the marketing manager would have because it directly impacts the company.
2) Ability to Find out new Opportunities
There are so many chances that the business can have for growth. But it is not always the case where they can figure out the perfect chaton get to ensure the success of the company.
This is where the marketing manager can come ahead and help the company in the best way. They will be able to identify the chances that the company can use to increase the demand for the products and services which the company provides.
The marketing manager would find out all about these changes and then covey it to the company so that necessary steps can be taken to act upon these opportunities for growth and success.
3) Market Research Skills
The business needs to make sure that it can retain and attract customers from time to time. So, marketing managers need to make sure that.
So, it is the job of the marketing manager to research well on the needs and the requirements of the customer and then to know what they want. They will also have to conduct some studies to know what products and services will be appealing to the people.
4) Planning and Execution of Business Operations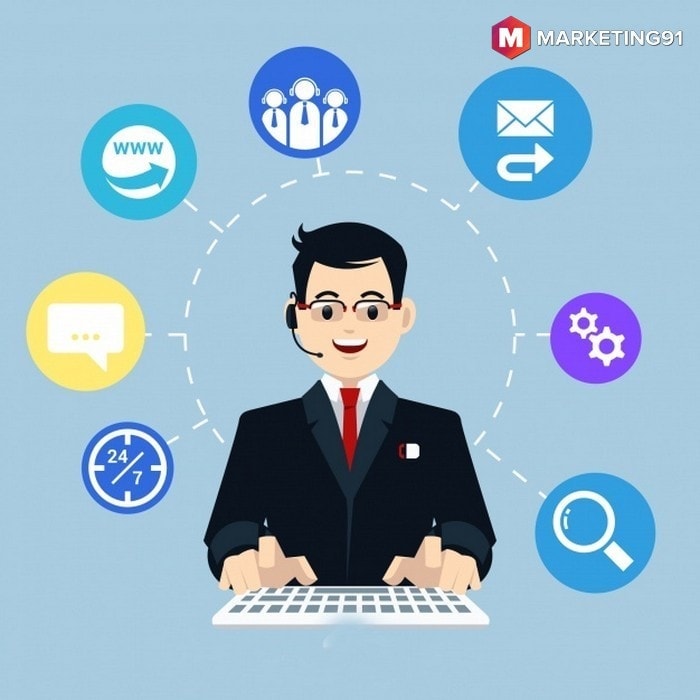 To ensure the growth of the company, some different operations and activities are taking place. But if these operations do not have the same level of cooperation, then there can be some disastrous consequences.
It is the job of the marketing manager to make sure that doesn't happen in the first place. So, these managers will make sure that there is proper coordination when it comes to the different operations for the business in the departments of sales, packing, storage, advertisement, sales promotions, transportation, and many others.
5) Adaptability to stay updated as per the latest market trends
With the changing times, there are new and interesting demands that the customers have regarding the products and services which are provided by any company.
If the company needs to make sure that its business is growing, then it needs to fulfill all the demands and requirements of the customers out there.
So, there is a requirement for the constant evaluation and updating of the products and services. So, that is where the marketing manager will be able to help as well.
They will find out about the constant changes that customers demand and then evaluate the products and services to make sure that they can provide what the customers want in the first place.
6) Choosing the Right Distribution Medium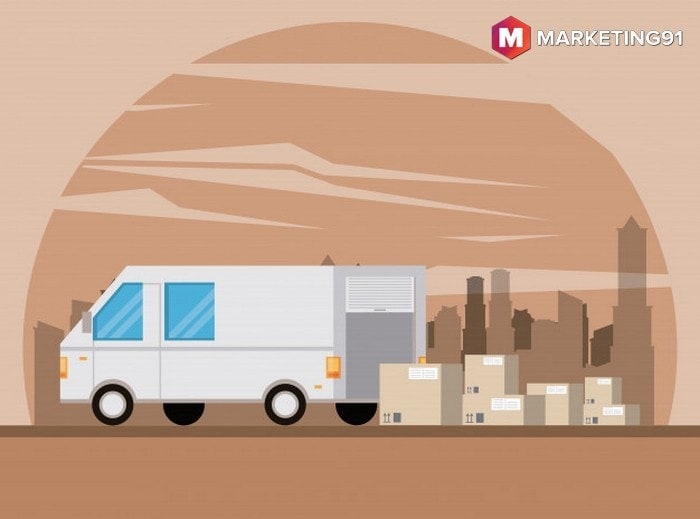 The distribution of the services and products of the company is also one of the most important things that people need to pay attention to. Well, this is something that the marketing manager will get to decide as well.
They will have to find out about the new channels of distributing the products and services in the best way so that they can provide what the customers want in the best way. When it comes to the final decision, the marketers get to make that in the best way.
7) Awareness of Current Economic And Political Situations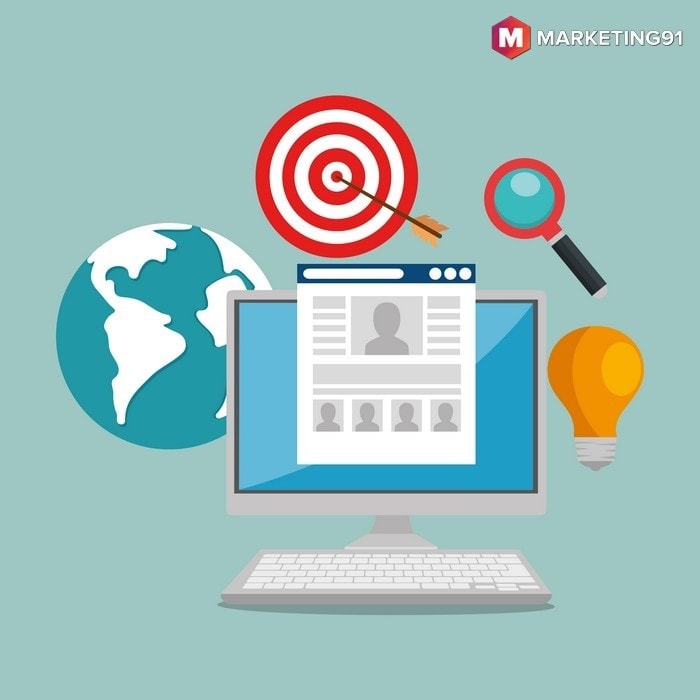 To make sure that you can stand in the market, your role as the marketing manager will be to do some in-depth research about the economic and social aspects of the country where the company is.
It is after the interpretations and the analysis of the factors; the marketing manager will be able to make sure they can have a proper business environment for providing the goods and the services to the people who need them.
The manager would also be able to set some strategies that would help in providing the customers with the best and the most satisfactory results.
8) Collaboration and Delegation Skills
As heads of their marketing department, Marketing Managers are responsible for managing a team of people – the size may differ from one company to another but is usually substantial. Their success relies on successfully leading and motivating their diverse group to meet all objectives.
Working collaboratively and developing strong relationships with team members both inside and outside of the organization is essential for effective leadership. Leaders should also feel comfortable assigning tasks when necessary to ensure that goals are achieved.
Marketing Manager Career Path
With the Bureau of Labor Statistics forecasting a growth rate in marketing management that surpasses the average through 2030, it's no surprise companies are relying on talented and experienced marketing managers to help them achieve their goals.
As per a recent study done by Zippia's data science team –
In the United States, market managers make up a substantial part of the workforce, totaling over three hundred thousand. Of this number, 55.6% are female and 44.4% male professionals in the industry.
Companies know they must increase market share or risk being left behind – so qualified marketers are highly sought after!
To earn promotions to higher management roles, gaining experience as a sales representative, public relations specialist, marketing coordinator or other related positions is essential. As you develop your skills and advance your education in the field of marketing, you can aspire for even more significant titles such as Vice President of Marketing or Chief Marketing Officer.
For example, to become a digital marketing manager, you must possess a degree in the fields of marketing, business administration, or communications.
Furthermore, possessing experience about research on marketing strategies, copywriting, and graphic design is also essential.
Moreover, staying up-to-date with trending technology and the latest trends within the field is an absolute necessity if one wishes to be successful as a digital marketer.
Marketing Manager Salary in the US
According to Glassdoor, Marketing Managers in the United States earn a yearly salary of $87,806. In addition, they receive an average of $13,527 in extra cash compensation, ranging from $10,145 to $18,938.
Conclusion!
The job and responsibilities of the marketing manager are certainly one of the most important things that you need to know about.
As a marketing manager, you will be expected to collaborate with the team while constructing impactful campaigns and strategies that can effectively bring them to fruition. It also includes overseeing their implementation process. By working alongside other departments such as PR and advertising, you'll be in –
Researchitorends to anticipate any potential needs when it comes to marketing
Developing pricing strategies and analyzing the growth of marketing plans
Guiding content curation for a successful strategy whilst analyzing customer insights
FAQs
Q. How to be a good marketing manager?
Being a good marketing manager requires having excellent skills in creative problem-solving, communication, and time management. You should also be knowledgeable about the latest trends in digital marketing and possess an understanding of how to collaborate with other departments such as PR and advertising agencies to create effective campaigns.
Q. What is the job of a marketing manager?
The job of a marketing manager is to plan and coordinate marketing efforts, leveraging various channels such as digital and other traditional outlets. This may include developing pricing strategies, researching on market trends, managing social media accounts, and overseeing advertising campaigns. Ultimately, the marketing manager must focus on increasing brand awareness and generating leads to reach company objectives.
Q. What are the duties and responsibilities of a marketing manager?
The duties and responsibilities of a marketing manager may include managing the company's overall brand voice, conducting market research and analysis to determine customer needs, developing campaigns and strategies to reach goals, overseeing advertising efforts through various channels such as digital ones, creating content for social media posts and websites, monitoring ROI of various marketing efforts. Additionally, marketing managers must have the ability to oversee and collaborate with external stakeholders, such as advertising agencies, to ensure successful campaigns.
Liked this post? Check out the complete series on Marketing