What are the basic terms when you hire an employee for your organization? They offer you the services, and you pay them for that. It's as simple as that. This payment (in the form of cash or non-cash) that you make to your employees for their services is known as compensation.
It talks about the cash or non-cash payments that a company, organization, or business gives to its workforce or employees in exchange for the work they do for that company, organization, or business.
Compensation is often higher than the regular wage that is offered to the employee. Let's understand the fine line between the two –
Difference between Regular Wage and Compensation
The regular wage that is offered to you is the amount only for your work; it doesn't include any additional benefits. In contrast, the total compensation offered to you includes your regular wage as well as the additional benefits like – commission, over-time, insurance, bonus, etc. This is why your total compensation is higher than your regular wage.
There are days when your organization might require additional services from you. Since your regular wage doesn't include these extra services, you will get extra payment for these. This counts in your total compensation. We are often confused about our salary and compensation. This is the difference in its simplest form.
Your compensation includes the following extra benefits –
Regular wage (or salary)
Bonus
Commissions
Over-time wages
Insurance and other similar benefits
Other non-cash benefits
It's not difficult to understand that the organization offering more of these will attract more job-seekers than other organizations. No-one will work for you for free, and if you want to keep your employees hooked up and motivated towards the work, the compensation you offer is going to play a crucial role.
Different Laws for the Compensation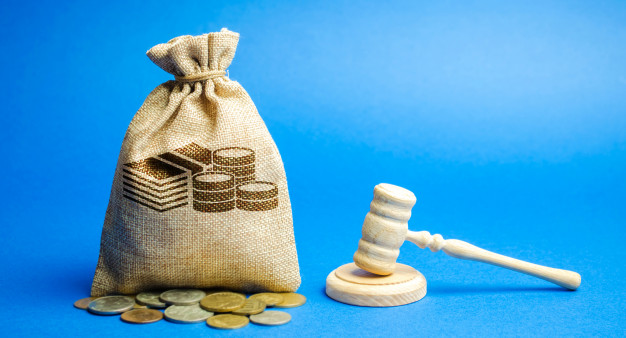 There are several laws for the compensation paid to the employees.
According to the Fair Labor Standards Act (FLSA), you should adhere to the minimum wage law set by the authority while deciding the compensation for your employees.
Different federal, as well as local laws, govern the compensation. Hence the organization must abide by them.
Organizations use different metrics to define compensation for their employees.
It should be noted that all the employees do not necessarily get the same compensation though their salaries might be the same.
Metrics to determine compensation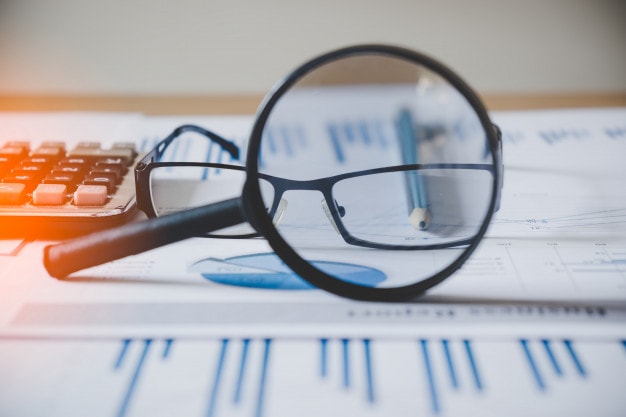 It's never easy for any organization to decide what compensation is ideal for its employees. Offering low compensation will result in disappointment for the employees, and they may not feel motivated towards the work.
Moreover, there are chances that they may leave the organization. However, offering high compensation in a hurry can disturb the finances of the company. Hence, the selection of compensation should be made with pure accuracy.
The following metrics can be followed to determine the right compensation for the employees –
1. Market research 
Before deciding anything on the compensation of the employees, it is suggested to do some market research. An organization should research what other businesses are paying similar types of employees. It is essential to determine what the ideal compensation for a particular job is.
Organizations can refer to numerous online databases where the ideal compensation for a particular job is provided. Moreover, it is also advised to check the ideal compensation for the skill that your employee is holding. It is important to consider businesses that are similar to yours while doing a competitive analysis.
2. Accomplishments 
This is undoubtedly an important criterion that you should look for before deciding the compensation for your employee. If your employee has done something extraordinary, then the employee is liable to be paid higher. If your employee is highly skilled and holds more exceptional education, then the employee should be paid higher.
It is essential to understand the worth of your employee, and then only you can decide the right compensation for them. Underpaid employees often prefer to switch the organization or don't give them cent percent while working.
3. Availability of likewise skill 
Every organization wants top-skilled employees for all the departments. But practically, not all the employees hold a similar level of skillset. Hence, if there is a shortage of skilled workforce, then the organization paying more will attract them.
It would help if you found out what is the availability of likewise skill in the market. If there is a shortage of such skillset, then it is wise to pay more. If your employee is not holding a very uncommon skill, then you can decide their compensation as per the market rate.
4. Desire to attract and retain an employee 
If the organization is interested in retaining an employee, then it will genuinely pay higher compensation. Hence, it also depends on your personal preference. Moreover, if you want to attract an employee working in another organization, then you can also offer him/her a higher compensation.
5. The previous salary 
If an employee switches a job, then most of the time, he/she is looking for a pay hike. Hence, you must consider this while recruiting a new candidate. Take a look at their salary in the previous organization, and then deciding the right compensation will be easier for you. There's no point in paying them a lower salary than their previous one. Hence, try to match it over give them a hike.
You must also consider their skill during this. Most of the organizations hike their employee's salaries by a few percent than their previous one, but that's not always correct. Decide your employee's salary according to their skillset. Failing to this will lead to employee's disappointment.
6. Budget 
Last but not least, you must always consider your organization's budget before making the final call on the compensation. You need to figure out how much your company can pay to the employees. You must consider taxes and other benefits while deciding this. While offering a pay hike, you must consider your company's budget.
7. Take feedback
Though most of the organization doesn't entertain this metric, it is crucial to take the feedback of your employees on the compensation paid to them. It helps in increasing the transparency and mutual understanding between you and your employees. It's your employee who decides if he/she is happy with the compensation or not.
Here you must note that you need not follow their feedback blindly, instead put your assessment into it. You can't pay them a higher wage directly if they are asking for it. Figure out if it's genuine feedback or not.
So, these are the metrics that you should follow while deciding the compensation of your employees. It is never advised to hurry your decision; instead, it is important to do proper analysis before finalizing the compensation for your employees.
Components of Compensation
Different components of the compensation system are-
1. Wages and salary
2. Allowances
Dearness allowance
House rent allowance
City compensatory allowance
Transport allowance/conveyance allowance
3. Incentives and Performance-based pay
4. Fringe benefits and prerequisites
Objectives of a Good Compensation Policy
Pulling in the suitable and right staff
Having and retaining the qualified personnel
Comprising the reward structures that are equitable with logical and fair pay relationships between different valued jobs
Managing the pay structures for mirroring inflationary effects
Assuring that rewards and salary costs for handling changes in market rates or organizational change
Appraising performance, loyalty, duty, and progression
Abiding with the legal requirements
Maintaining the compensation levels and differentials under review and control salary or wage costs
Final thoughts!
Deciding on compensation is not an easy thing to do. There's always a risk of paying higher or lower than the standards.
Moreover, an unhappy employee is never in the best interest of the organization. Hence, the organization must decide the employee's compensation wisely.
As per the perspective of a manager, the compensation package provided to the employees of a company is essential not just because it costs money, but it is significant as the primary reason the workforce or employees work for any company, organization, or firm.
Do you still have any confusion about the concepts of compensation? Do you also want to suggest some of the components that you consider important as part of a compensation package? Please share your views with us in the comment section below.
Liked this post? Check out these detailed articles on
Topic of Human Resources
Alternatively, check out the Marketing91 Academy, which provides you access to 10+ marketing courses and 100s of Case studies.