Definition: Variable pay is any amount of money or sales compensation that is paid to employees on a variable basis and is not consistent but instead linked to Performance or goals. It includes an umbrella of incentives, commissions, and bonuses, or other compensation. Variable pay is an essential tool in retention, motivation, and talent recruitment in an organization. Most of the organizations include variable pay in their payment.
The use of variable pay is increasing over time, and most of the top-performing organizations have a more significant percentage of variable pay than others. Variable pay is substantial in the retention of the employee. Sometimes when the employee decides to change the company, HR can retain him by increasing his variable pay. This is because the basic pay cannot rise every time, and therefore, the organization can manipulate variable pay to retain the talent.
Variable pay is also known as potential pay, which translates to: if you work hard for it, you can earn the variable pay. A bonus is a type of variable pay that may or may not be connected to the performance of the employee. It is a tied plan to the basic payment plan. They are considered as backward in their orientation.
Incentive, on the other hand, is associated with performance. If the employee performs a specific job, then he will be eligible for incentive money. Incentives tend to have better returns on the overall pay.
Importance of variable pay
Variable pay is the employee benefit that is used to excite and retain the employees. Variable compensation is an opportunity for them to earn and increase their base salary. This is because employees today are looking ahead to something more than the base salary. They need a comprehensive package that will justify the extra efforts that they put for the employer.
It is not acceptable for an organization to offer the same benefits to every person in all their offices. Companies have become multinational, and with presence in multiple countries, they have to have a desired comprehensive benefits package for the employee.
It should be tailored according to the employee's needs and not merely define or address demographic needs. Employers should understand their employees' needs and, if possible, personalize the benefits package for them.
The greater is the flexibility, and variety of the variable pay, the more likely that the employees feel appreciated. For example, a single employee will see no benefit in a family life insurance but would value a day or two off in his work schedule.
Similarly, an employee who has children will appreciate a plan for employees that covers their children's education, but a day or two off will not be helpful for him.
Types of Variable Pay
Many companies will have a mixture of incentives and bonuses added to the total rewards package. Usually, about 65% of individual incentive bonuses are awarded in variable pay and 39% of the spot bonus and 39% of the employee reference bonus.
It is also seen the top-performing companies usually do not use spot bonuses and hiring bonuses. Except for profit sharing, smaller organizations perform less variable pay's as compared to larger ones.
The type of variable pay determines what matters most to the organization. Also, variable pay is an essential factor in reinforcing multicultural values in the organization. It is seen that more than 32% of the organizations have a discretionary bonus plan, which means that their managers can reward their employees as they seem fit.
Spot bonuses are essential to motivate employees who display exceptionally well values of the organization. Many organizations go a step ahead and reward employees even for failed projects simply because the employee was bold enough to take the risk to evaluate something new.
Factors to consider for Variable pay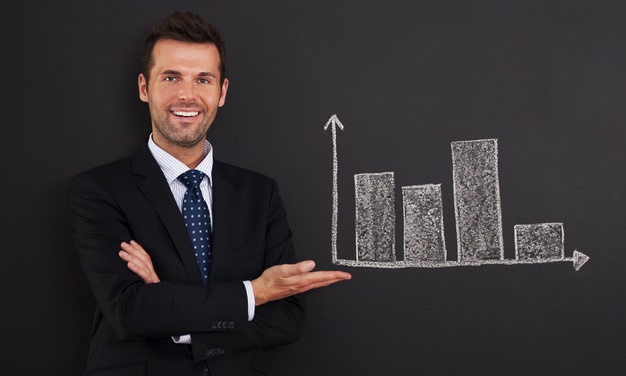 1. Success measurement
It is important to define success measurement before you explain variable pay. The success measurement should be as on point as possible. Ambiguous and open to interpretation definitions will not work.
When it comes to measurement, all the achievements should be measured with an equal scale so that there is no bias against employees.
2. Competitor
Understand how your rival is compensating people at similar levels. Having a major difference will not be beneficial for either of the companies. Try to be close or exceed the competitor in terms of variable pay.
However, ensure that you have the right fit so that your investment does not go waste. Competitor pay policies are vital because they will help you develop something better that will retain your employees and get you the competitive talent.
3. Culture of the organization
Ensure that the variable pay which you define fits correctly with the culture of your organization. Companies that implement successful plans have excellent cultures. Variable pay usually doesn't work in the organizational culture where employees are expected to perform based on their achievement.
Not all positions require variable pay. For example, incentive pay is not for administrative departments or market researchers.
On the other hand, the marketing and sales departments will not work without variable pay. Implementing variable pay overnight will not help; neither will it succeed. The organization should establish the practice of compensation-based results to be accustomed to it and accept the change.
4. Simplicity
An excellent variable pay plan should be as simple as possible. It should not have too many technicalities or ambiguous terms. A good variable pay should be defined as: when you do A, you will get B. The A and B should be as specific as possible because discrepancies often arise when it comes to the payouts of variable pay.
It is the best motivator when it comes to getting the work done, and therefore defining reasonable periods, proper values, the nature of the work required, etc. will help to keep the plan simple. Complicated variable pay plans are sure to fail; therefore, they should be easily understandable, measurable, and should apply to many participants.
In cases where there are ambiguous wordings, the manager should take the liberty of explaining the details of the variable pay to his employee. Exceptional cases should be dealt with as early as possible so that there is no future ambiguity.
5. Update
An ideal variable pay plan is communicated once, but if needed, it is continuously updated to meet their employees' needs. Things often don't turn out the way they were supposed to when you plan the variable pay
. Therefore, the organization should have a window of editing in which they can change the variable pay policy whenever required. For example, a variable pay policy which was formed in January 2020 is not much useful in August 2020 in the world of COVID-19.
Hence in such situations, updating the pay plan is essential. On the other hand, if the organization sees that the work is getting done easily, it can raise the variable pay bar.
6. Realistic and achievable
The variable pay plan should be realistic and achievable. It should not be very unrealistic with drastic requirements which will demotivate people from getting involved in it in the first place.
For example, if an organization's achievement for every quarter is about $5000, then having a target of $15,000 for one quarter is ridiculous. On the other hand, having a target of say $7500 seems more achievable and realistic. Attainable goals motivate employees to participate in the variable pay structure.
7. Flexibility
The variable pay plan should be flexible so that it can accommodate necessary changes whenever they crop up. Updating a variable pay plan is one thing, but being flexible is different, although they sound similar.
Being flexible for variable pay means if an employee cannot achieve the target due to genuine reasons like unavailability of the product or unforeseen circumstances, your organization should have considered what happened and nevertheless pay him. Because that would act as a motivation for him for a long time, and the organization will win his loyalty.
For example, in the US, during 9/11 in 2001, many organizations paid out variable pay to their employees despite the unforeseen circumstances. Even though employees could not achieve their goals, organizations were generous enough to shell out the variable pay.
Who gets Variable Pay?
When it comes to offering variable pay, many organizations have different views. For example, incentives are also considered as a part of variable pay in some organizations. In such cases, the sales and marketing departments get variable pay. Office and admin staff, in some cases, get variable pay, but it is in the form of food coupons, paid leaves, etc.
The general consideration is most risk-taking departments get the highest amount of variable pay. It also depends on the level of the organization. In some cases, all the employees of all departments get variable pay. However, the percent of variable pay differs.
Advantages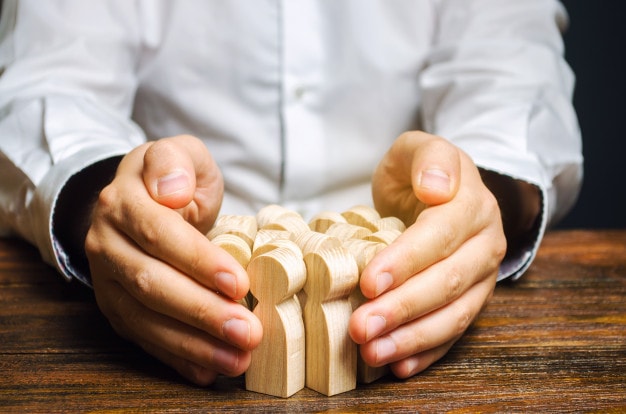 One of the primary advantages of variable pay is employee retention. An employee who is about to leave your organization can be retained with the help of variable pay.
Variable pay helps the organization to balance out and equalize the salaries of their employees.
Performance-based variable pay helps to reward hard-working employees, thereby motivating them.
Talent attraction is yet another advantage of variable pay. With the inclusion of variable pay in the pay package, the organization can compete with payments of other organizations and attract talent.
Disadvantages
Most of the companies fail to establish an equalizer in their variable pay. It results in a seemingly high pay package, which turns out very less paid in reality.
The criteria for variable pay should be defined very accurately. If it is not defined, then it can result in the improper implementation of the pay structure.
An increase in variable pay adds to the cost of the organization.
Conclusion
Variable pay is a crucial aspect of employee retention in the organization. It is also useful for getting things done and bringing in new talent. However, it is to be ensured that the variable pay is planned correctly and with absolute clarity.
It should be achievable and realistic so that maximum employees can participate in it.
Liked this post? Check out the complete series on Human resources