Job security is defined as a belief that an individual will keep his job. This is only a probability and can be both perceived and real. Employees appreciate the security that comes with a steady job and the resulting paycheck.
Meaning of job security
Job security is an assurance that you have your job in the foreseeable future irrespective of outside factors. It also means that your employer is satisfied with your job and is in no hurry to terminate your employment.
It is a fact that employees have more job security in times of economic expansion and less during the recession. Some jobs are considered very safe and secure like jobs in law enforcement, government jobs, jobs in healthcare and education compared with others; for instance, jobs in the private sector. The job security of an employee can be impacted by
Personal factors like work industry, education, work location, work experience, etc
Performance of the employee
Performance of the firm
Importance of the skills and know-how of an employee to the company
Labour organisations like union
The working terms and conditions mentioned in the employment contract
Economic conditions
Business conditions
Legislation governing labor termination
Understanding job security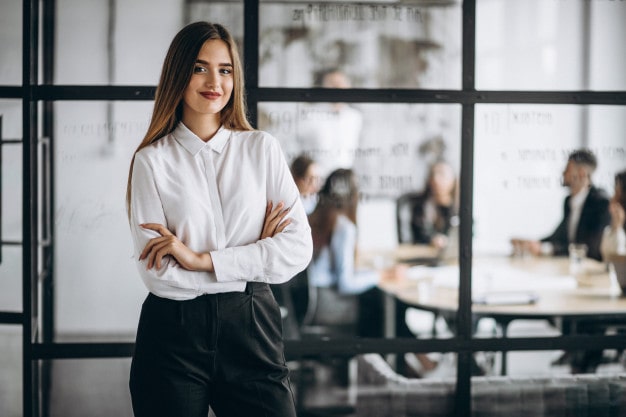 Job security matters a great deal to an employee no doubt but is equally essential for the employer. For an employer, there is less employee turnover and absenteeism and this means no additional costs associated with the hiring process and steady growth and development of the company.
From the point-of-view of an employee, it means steady income, no worries of any financial hit and no anxiety about debts and bills at the end of the month. Increased stress hurts efficiency and productivity and can often result in several side effects like depression and reduced self-esteem.
No one wants to be in a job where he has to tread carefully and is unable to express his views. Job security provides the employee with a sense of security and increased confidence that result in better productivity. Job security creates loyalty and a desire to be the best and the company, in turn, gains a hardworking and loyal employee.
How to deal with the uncertainty of a job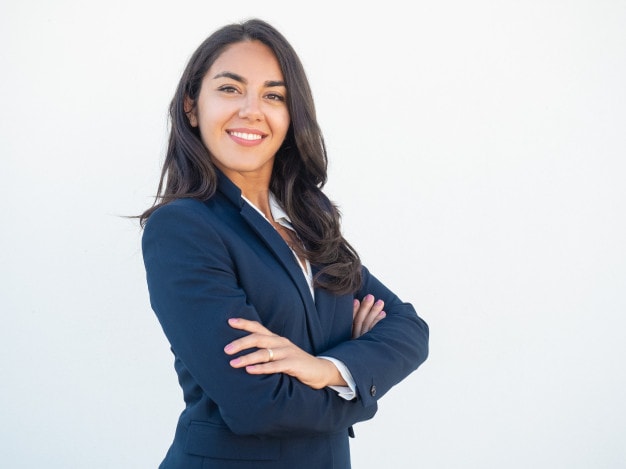 Job security is critical for an employee as it gives him stability in both personal and professional life. It boosts his self-confidence and increases his productivity. The employee who is secured in his job can plan and ensure that in case of a job loss, he will not have to suffer too much of financial difficulty.  The hard fact is that in present conditions, it is challenging to find utterly secure employment. It is vital to deal with the uncertainties so that you do not lose your efficiency and productivity levels. Some essential steps in this direction are as follows-
Be positive – An optimistic person can positively deal with stress. When you have a chance to say that a glass is half-full or half-empty, then be positive and consider it as half-full. The fear of losing the job is more harmful than the actual loss of a job. Some situations are out of your control and an employee needs to take control of his destiny and go through his days with a positive approach. Keep a vigilant eye on opportunities and grab them at the right moments
Show your worth – When the going is rough then is the right time to show how tough you are. Make your presence felt by giving your hundred percent to the job. Be willing to go the extra mile so that your contribution can be seen and appreciated by your superiors. This is the time to show the top brass that your contribution is worthwhile for the organization and you have earned your place in it
Stay current – Employees who do not have the skills and know-how to deal with advanced technologies that are being implemented in the company can feel xe of unemployment at any time. Make a conscious effort of being current in your skills department by undergoing the necessary training. Management appreciates such gestures and is willing to offer job security to employees who they think are eager to move ahead with changing times.
Advantages of job security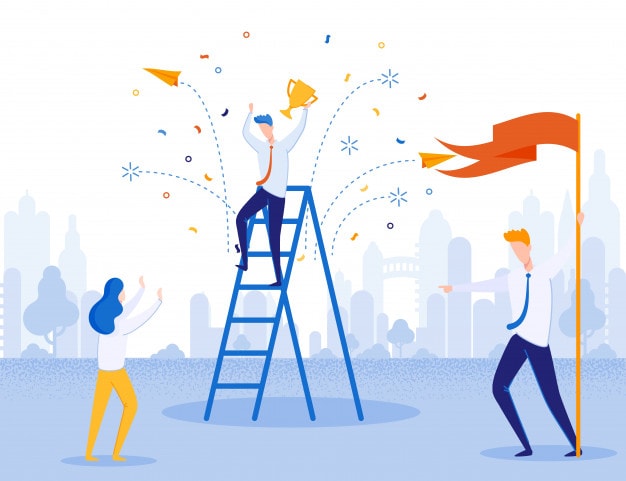 The advantages of job security are as follows-
Job security is often equated with security as well as career advancement
Employees who settle down in a long-term position have a better chance of achieving their career goals than those who are in constant fear of losing the job
If an employee is assured of job security, he will not worry about his financial situation nor his debts and bills
Job security results in a relaxed atmosphere in the workplace
It results in some of the best work by the employees
When an employee has job security, it is easy for him to save for his life after retirement
Job security results in employee engagement
Employees are satisfied when they are secured in the job, and this leads to a reduced chance of employee turnover
Job security encourages a strong sense of corporate culture
A secured job no doubt improves efficiency level and productivity
Recruitment is a messy business as it requires money, time and effort, which is a drain on company resources. Job security results in employee retention
When employees become permanent fixtures in a company, it often leads to an innovative approach, dynamic equations, strong bonds, and lifelong friendships.
The job security of an employee improves the bottom line of the financial statement of an organization as he does not have to bear additional expenses related to the hiring procedure
Offering job security to employees boosts the reputation and image of an organization. Top talent is interested in working with companies that have enhanced reputation. Even clients place more emphasis on working with companies that treat their employees with respect and dignity,
Job advancement is easier when an employee is in a secured job
Job security means a happy and healthy work-life where the employee looks forward to going to work
Disadvantages of job security
The disadvantages of job security are as follows-
When an employee becomes secure in his job, he starts losing the hunger and zeal which he had earlier. This can affect his efficiency and productivity levels
Missed targets, poor performances and bad results are a common scenario in cases where the employee believes his job is secure
Job security leads to complacency and instead of hunting for new challenges the employees start relying on assigned workloads
Employees who are secured in their job are unable to reach full potential because they lose their curiosity and passion for work
Employees become comfortable with the paycheck, with the workload and even with the workplace environment. The easy schedule can lead to career stagnation because they lose their ability to evolve and grow
When the employee knows that his job is secured, he does not make an effort to learn new skills and move with time by increasing his knowledge
The downside of job security is that it is often equated with boredom and in later stages depression because the employee after a certain period ends up feeling useless and depressed
Threats to job security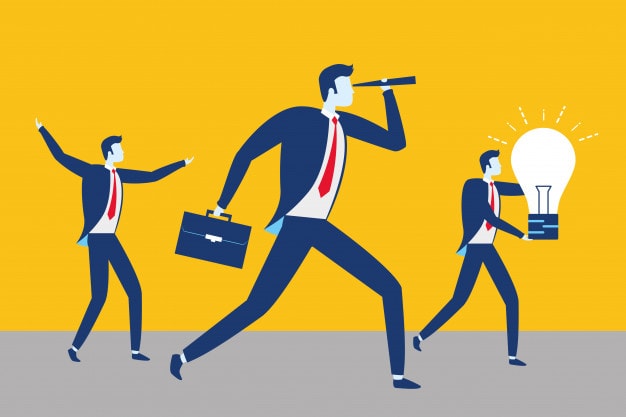 Every one of us wants to have a secured job but some factors have a direct and indirect impact on it. In some cases, there is a feeling that the ax is going to fall and in other cases, it is so sudden that an employee is left speechless. Some common signs and tangible factors that can give an employee a clue about the threat to his job are described below-
New management or experts – Some organisations believe in shaking up the employees from time to time so that they do not become complacent. A new management team is appointed to increase the efficiency levels of the employees and the productivity of the company. To achieve better results, the first thing a manager does is terminate the employment of those employees, which he considers is of no use to the company. This is also the case with external consultants who are brought in to make favorable changes for the business entity. Both the new management team and the external experts are a serious threat to the job security of an employee
Fewer opportunities and responsibilities – If an employee is not picked up for good projects or he is unable to make a distinct mark in the current project, then the chances are high that he is under the scanner. In such cases, the business entity keeps a close watch on his workings and dealings and if it finds that it is not worthwhile to keep the employee then gradually his responsibilities will be distributed amongst the ones that the company finds suitable. This is a sure threat and if the employee does not buckle up at this point then eventually it would become a case of terminating the employment
When the employee feels he is under a scanner – Sometimes, too much of visibility is not good for an employee. If you are being asked lots of questions and your work is being reviewed repeatedly, then this is a threat to your job security. The reason is that the management is using the relevant information to replace you and it should be obvious to the employee within a few weeks in case the same thing persists. Yes, this is not a guaranteed threat to job security but it is a sign that if you do not increase your efficiency and productivity levels, then you are going to face the chopping block sooner rather than later
Mergers and acquisitions – Tough competition in markets or some internal factors can force a business entity to look for a merger that can help it to come out o some serious financial trouble. It is unable to hold on to its current status and the merger seems like the best option at this point. Job loss is one of the first casualties of a merger as the employment of several employees is terminated to make way for those the company deems suitable. This is also done to avoid duplication but who can explain it to the employee who faces the threat of termination. Even in cases of acquisitions, several employees lose their job because the management prefers to appoint others in their place
Another employee has similar skills – Sometimes, a company hires more than one person with the same skill set but at a later stage realizes that it does not need as many persons for that job profile. In this case, it will keep a watch on all those employees to ascertain which one of the lot is the best. After looking at their performance sheet, the organization will let go of the employee that it considers a drain on its finances. Hence of an employee finds that there are others besides himself with same skill sets he should make an extra effort to prove himself because it is a serious threat to his job security
If the company is losing clients – Due to internal and external factors, the business entity might be going through a difficult phase. If in this scenario, it starts losing clients, then it is a cause for grave concern because the company to recuperate its loss will let go of some of its employees. An employee's position in the company at such times is dependent on his skills and how much is his value in the firm. The ones that are easy to replace or are not felt worthy face a serious threat to their job security
Advanced technology – There have been huge advancements in technology, and this has made a great impact on almost all the industries in the world. The organizations are implementing new technologies and for this, they need new hires that have the necessary qualification for the job. This is a threat to the job security of those who are not proficient in advanced technologies of this nature
Globalization – Globalisation has made it easier for companies to outsource resources that they think will prove a boon for their company. Firms can hire human resources from several countries where labor is considered cheap if compared with other countries. If an organization is looking for human resources from such countries, then your job security is not so great because the firm has the option of replacing you with another employee who will not prove as costly as hiring you has been.
The industry is going through a rough patch – A particular sector often goes through a rough patch and these circumstances greatly impact the related business entities. Even established organizations start feeling the tremors and it might result in financial losses. To recuperate the companies take the help of layoffs to cut down additional expenses. This is a severe threat to the employee, who was earlier secured in his job.
Liked this post? Check out these detailed articles on
Topic of Human Resources
Alternatively, check out the Marketing91 Academy, which provides you access to 10+ marketing courses and 100s of Case studies.