Outlining of specific skills, qualifications, and characteristics that an individual needs to do a job is job specification.
When it comes to applying for a job, the first thing which strikes the mind is whether you are eligible for it or not. If you are fit and fine and manage to pass through the job specification part, you can still be eliminated from the selection process.
You can also understand job specifications as a brief version of the job description. Businesses or recruiting managers can use it to narrow their interview team questionnaires and priorities while hiring a suitable candidate for a specific role.
These job specifications are also used on the recruiting sites to attract candidates who comprise the skills specified by you for the specific role. However, most of the time, people get confused between job specifications and job descriptions.
So, this post will not only help you understand what job specification is but also guide you on how it is different from the job description.
What is Job Specification?
The job specification is concerned with the eligibility requirements or criteria of a particular job or post.
It involves your skills, traits, work experience, and sometimes languages as well.
After looking at the job specifications, a candidate will come to know whether you are eligible to apply or not.
It is essential for hiring managers to include all the specific requirements of a job specification; plus, candidates should make sure they go through the job specifications clearly before applying for a job.
Later, employers can also use Job Specification documents to create goals or objectives for the employee.
All in all, the job specification document is considered more approachable and usable in comparison to the full-length job descriptions.
Difference Between Job Description and Job Specification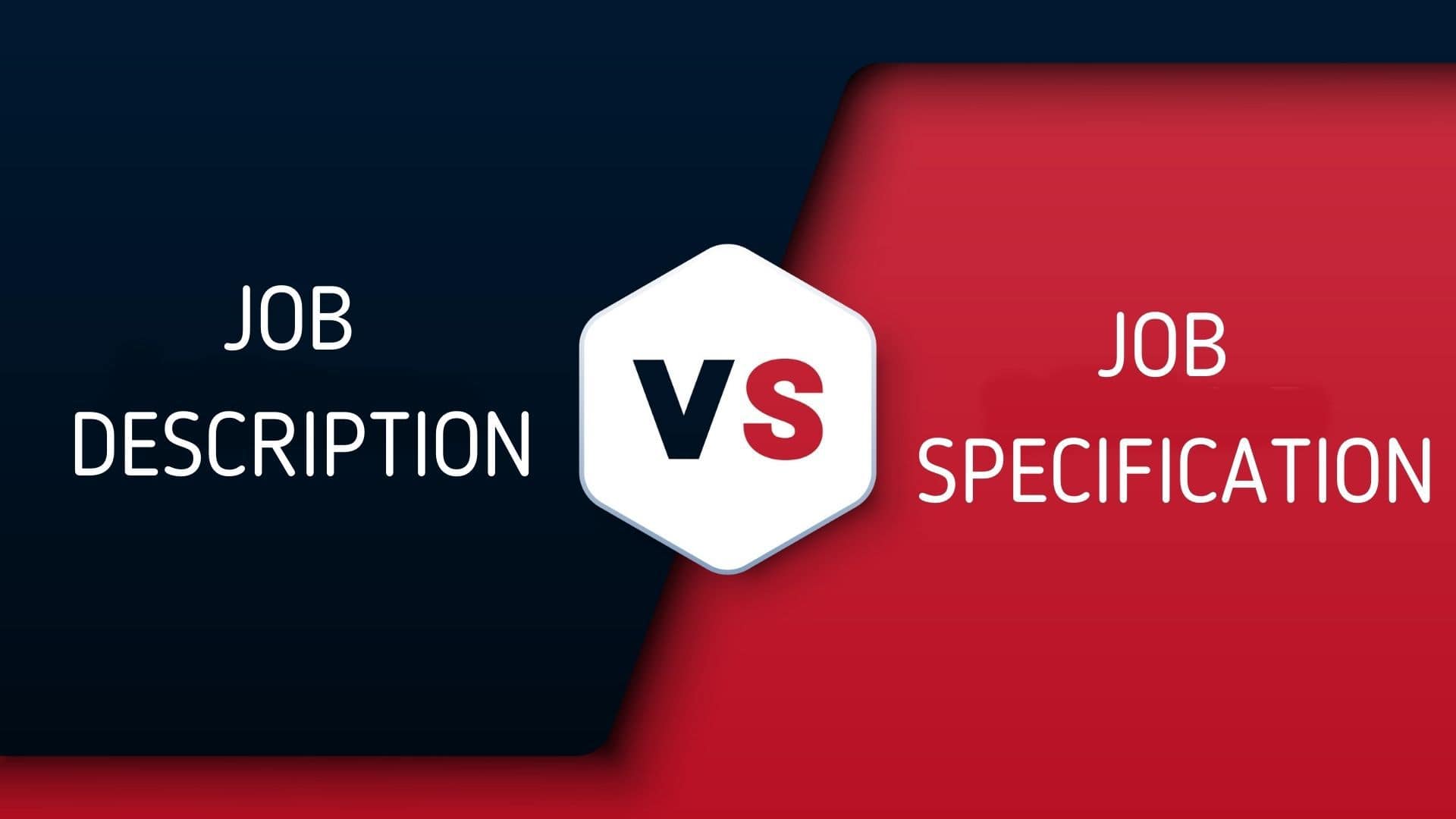 Job Description
What do you see when you start applying for a job first? Mostly whenever we apply for a job, we first see what kind of a job it is. The job description is nothing but the information provided by the company regarding a specific post.
For instance, if you are looking for content writing jobs and you come across a website for the same, then the first thing you will search for is what the requirements of the job or the position are. That is the description of the job. A job description consists of:
Works which are supposed to be done by the candidate
Location and timings of the office.
Flexible working hours for the candidate
Superiors and staffs of the office to contact them later if selected
Responsibilities of the candidate.
It is beneficial for you before applying for the job. You will come to know beforehand whether you can commit to the job or not.
It is always essential for companies to give clear information about the posts in the job descriptions to be confused regarding it. This way, it becomes easier for the recruitment team to progress with the interview rounds. It would be best if you always read the job description before applying for a job.
Out of desperation, when you apply and then don't know anything about it, you will get humiliated by the staff in front of everyone. So it's a piece of advice that before applying, read the descriptions correctly.
Job Specifications
Another critical aspect of the job is the specifications. To know whether you are qualified for the job or you have certain qualities which will be helpful during the process as well as the future, job specifications are mentions after job descriptions by every company.
Before applying, you should know whether you are eligible for the job or not. Eligibility depends on many criteria:
Age
Marks attained in school and college.
Background of the student in terms of studies like science, arts, and commerce.
Skills and experience for the given post
General quota or sports quota
The candidate knows languages
If you hail from an arts background and apply for an engineer's job, then you are not eligible. To avoid these kinds of confusions, job specifications are mentioned after descriptions. By reading the specifications, you can instantly come to know whether you belong here or you need to look for some other options.
How to Write a Job Specification?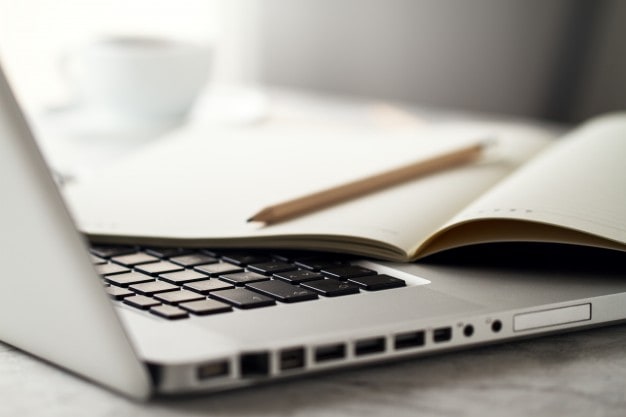 It is not a difficult job to write job specifications when you have full knowledge about the needs of your company. Sometimes, even age becomes a criterion of selection for a specific job.
Now that everything is clear between the job description and job specification, let's see what you can add under job specifications to make it look good.
1. Skills
Mention clearly the skills required for the specific post. Everything should be crystal clear so that the candidates won't get confused about anything.
2. Qualifications
Qualifications are an essential thing in job specifications. A person cannot even apply for the job if he doesn't have enough qualifications. For instance, if a person has studied till 12th standard, but graduation is required for the post, then he is not eligible to apply in the first place itself.
3. Age and Language Known
Sometimes, a few works can be done by young people and not elders. So mentioning the age is also essential. Likewise, languages known is a vital factor for the job specifications as communication skills are required a lot nowadays.
People instantly give you projects just because of your language and speaking skills.
4. Salary
A salary or stipend should be mentioned in the specifications so the candidate won't have any problem before applying for the job. It becomes easier for them to compare and apply.
5. Experience
The experience column is a must. An experienced person can work two times better than a non-experienced person. So mention the number of years of experience you require in a candidate.
6. Achievements
Specifications are incomplete without achievements. It is essential to know what a person has done in his past jobs. This will give you a clear insight into what work you can assign him after the selection process is done.
7. Characteristics of the person
It is always good to know the person in and out before handing him over to the post. So add the characteristics column to the specifications to understand what kind of a person is applying for the job.
Final Thoughts
The main objective of a job specification is to keep you utterly transparent in front of your superiors. Some people hide their qualifications or age or anything about which they are insecure.
So to avoid all this confusion, job specifications are necessary during job selection. This way, the interviewer will know everything about you for the first time, and you will be able to make a good impression if you are truthful.
Now, we hope you would have understood what the job specification is.
So, we would like to know how you would differentiate the job specification and job description!
Liked this post? Check out the complete series on Human resources