Job shadowing is an excellent method through which you can gain professional experience and understand the responsibilities of another employee. It helps you in better understanding which career path appeals to you the most.
Job shadowing also allows you to build and increase your network in your chosen field. Job shadowing is done, ranging from a couple of hours to a few weeks, depending on the program.
Job shadowing opportunities to gain insight into a particular job profile and word area are available for both full times as well as part-time employees. In this post, we will learn everything necessary to the concepts of job shadowing-
What is job shadowing?
It is an on-the-job employee training program.
It allows employees who want to become familiar with other job areas can follow as well as observe other professionals working in that area. These professionals are trained and experienced employees. It is an excellent opportunity for those who want to gain insight into a particular work area.
Job shadowing can also be used to provide lesser experienced individuals to work alongside experienced professionals and colleagues so that they can learn better. It also helps them develop within the roles they currently have.
Benefits of job shadowing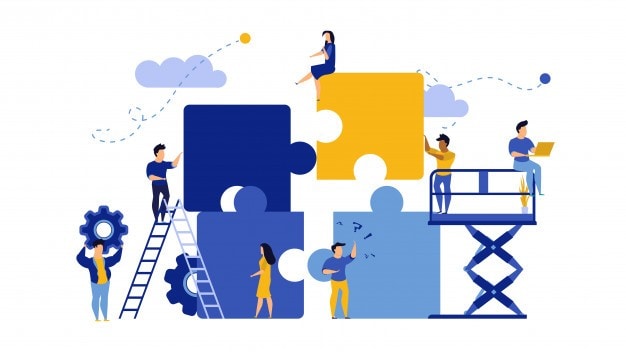 Some of the benefits of job shadowing include:
Job shadowing helps improve communications across various departments, sites, and even facilities.
It boosts continuous development and improvement among employees.
Job shadowing helps employees improve and build their network. It does so by facilitating communication. It breaks down the internal barriers between departments within an organization.
Job shadowing provides the opportunity of sharing and hosting the best practices that should be incorporated. It also makes space for the self-development of the employee who is shadowing. It helps the host as well.
It allows the participants to view the situation from different angles. These situations can include the processes which they might be currently involved in and other work areas.
How does job shadowing help an employee?
It allows the individual to understand how the other staff works and what their roles are. It helps the individuals have a deeper understanding and knowledge of the different roles within the organization.
It allows the individual to reflect as well as learn from others.
Job shadowing also shows them the bigger picture and how an organization works.
It also allows the individual to explore other potential career options for themselves.
Individuals involved in job shadowing, for the hosts, it is an excellent way to share their experiences with the other colleagues.
Job shadowing is a great way to gain some fresh perspective on your role as well as other roles.
Types of job shadowing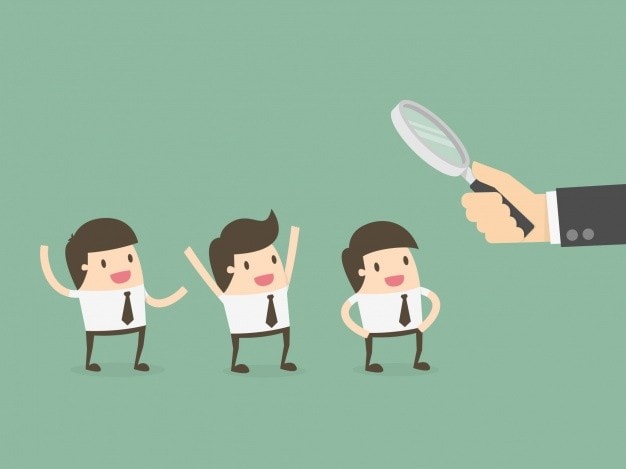 1. Observation
For some time, the visitor or the guest spend their time observing the work of your host daily. The activities include watching the interactions with customers or clients, attending meetings along with your host, and such. It should typically involve all the tasks that are done by the host on a day to day basis.
This type of job shadowing is best suited for those individuals looking to gain a more in-depth knowledge of what the host's job is really like. If someone is looking to switch their careers but are not having an understanding of what it entails, this type of job shadowing will provide them with the opportunity to explore the same further.
The host will ideally give the individual to ask questions and also a brief, which will help make sure that both parties are benefiting from the program.
2. Regular Briefings
In this type of job shadowing, the visitors or the guests shadow their host for particular activities only for some time. It is all preceded by debriefs as well as follow-up debriefs.
This arrangement is suited for those who would like to work near the host, and the host can then advise them regarding the details of crucial activities, which will help them in understanding the role. These details will be about when the events will take place. In this type of job shadowing, the individual will only shadow the host for specific activities.
Rather than the passive method of observing, the individual will shadow the host only for a few focused activities, which are vital to understanding the role of the host. However, this type of arrangement will need to be carefully timed and planned so that it is not disruptive.
3. Hands-on
It is essentially an extension of the Observation type of job shadowing. Here, the visitor or the guest takes up some of the tasks of the role they are observing. It provides the individual with some hands-on experience of that job. Moreover, since they have the host supervising and guiding them through the task, they learn in a very efficient manner.
However, this type of job shadowing is not always possible in each case. This arrangement has to be discussed based on the situation between the individual and the host.
What are some of the questions that you should be asking when shadowing for your career development?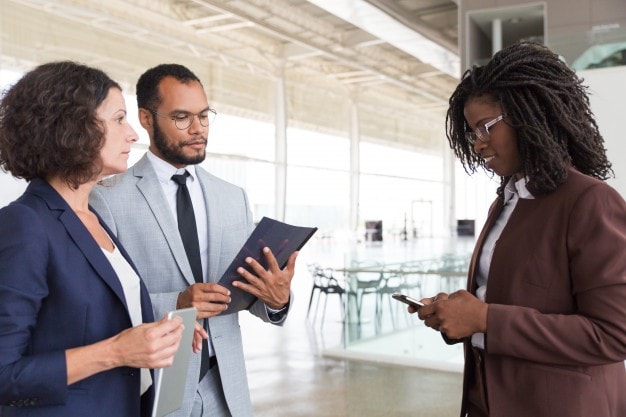 Some of the general questions include:
What are kind of training and educational background should you have before you opt for the role?
How are the training and education going to help you in developing yourself within the role?
Do you have any other experiences (both work as well as non-work related) which can support you in building your career?
What are the qualities and aspects which you would look for if you were the one recruiting for the role?
What should you expect at a job interview?
What are some of the professional groups which you can join which could come of use?
What are the qualifications which are essential for the role?
Why are you applying for that role?
What is the kind of personal qualities that you should have to be fit for the role and succeed in it?
The advantages and disadvantages of the job:
Would you opt for this role if you were starting? Why?
If you could change some aspects of your career or role, what would you change?
Why did you opt for this career or role? Is it what you had expected it to be?
What part of the job is your favorite?
What are the kinds of challenges you have faced while working in the role?
Is the job challenging enough? Does it push you to do better and develop yourself?
Some questions regarding the job itself:
What is a typical day?
On what do you spend most of your time on?
In terms of a career path, how does this job progress?
What are the opportunities in this line of career?
With whom do you work?
What are the types of clients you come across?
What are the professional links?
How often do you work alone and in a team?
What is the significance of teamwork in this job profile?
How much of the work in this role is self-directed, and how much is defined by others?
What is the usual working pattern, like in this job profile?
Some tips for a successful job shadowing experience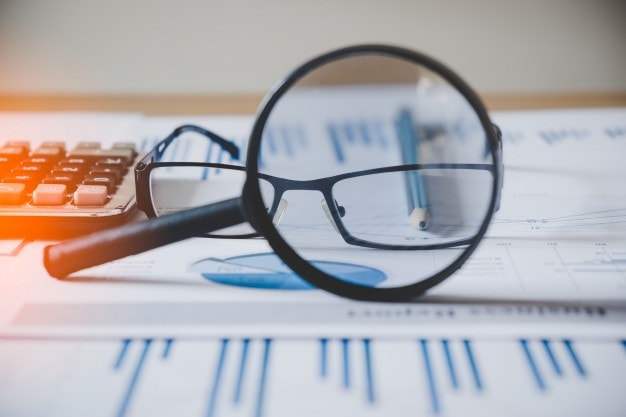 1. Make sure that you have a clear understanding of the details of the opportunity
Be clear on the details before you start with the job shadowing. Make sure you have all the correct information ranging from the timing and dates to the attire followed by the workplace.
2. Carry out research
Be prepared for the job you are about to start shadowing. Be informed about the company, its work, as well as the person whom you will be shadowing. An excellent place, to begin with, is the company's website.
It will give you a good insight into what they do and which field they work in. It will also give you a clear understanding of the sectors to which they cater. Think of the questions you want to ask. It will leave a good impression on your host as well. The questions will also help you gain a clearer understanding of the job.
3. Think about your career path
It is quite likely that your host will be interested in why you have an interest in a particular role. Thus, it is a good idea to reflect on this and have an answer ready. It will, again, help you create a positive impression of the host. Being clear on the reasons why you want to pursue a particular job profile and career path will also reflect your confidence.
4. Interact with people
Make the most of your job shadowing experience. Interact with the people you can and focus on leaving a good impression. Shake hands, maintain eye contact, and make the appropriate formal titles unless you are told otherwise. Thank everyone for the time that they have taken out to help you. It will help you build on your professional network as well.
Conclusion
In conclusion, remember to stay positive and take a lot of notes.
There are only two outcomes of job shadowing, either you will love the job, or you will realize that it is not really for you. Either way, you should maintain a positive demeanor throughout.
How important do you consider job shadowing for learning the skills and experiences of another more adept or experienced employees? Share your perspectives with us in the comments.
Topic of Human Resources
Alternatively, check out the Marketing91 Academy, which provides you access to 10+ marketing courses and 100s of Case studies.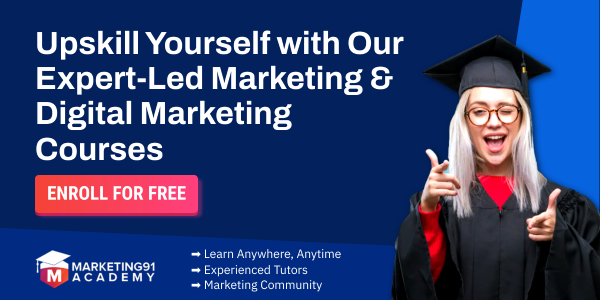 Liked this post? Check out these detailed articles on