A job or an occupation is an activity that a person does in exchange for money. There is an abundance of jobs that people can do by becoming an employee, Volunteer, and freelancer. In this article, you will learn about the different kinds of jobs categorized in sectors.
1) Accountancy, banking, and finance jobs :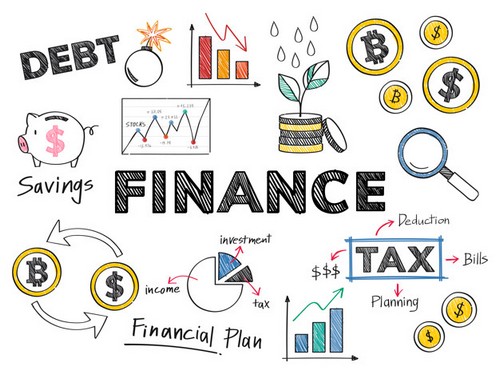 The financial industry comprises of various businesses such as banks, credit union, credit card companies, stock brokerages, accountancies companies, insurance companies, consumers finance companies, and investment funds.  Financial industries are an integral part of all developed as well as developing countries. There are various areas of finance where one can work.  Jobs in financial industries are considered respectable in society. Companies generally hire graduates who are efficient in demonstrate numeracy and have good analytical skills.
 Employment opportunities in financial industries can be clustered in the following categories.
Accounting :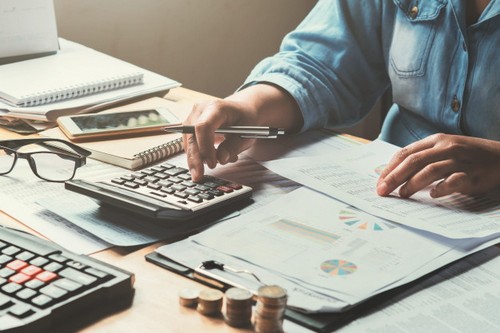 This type of job covers financial accountants who manage accounts of an organization and managerial accountants also take decisions on the behalf of the company. In addition to managing accounts, an accountant is also responsible for reporting the account details to the manager. The job of an accountant is available in all size of firms. To become an accountant, one should have a degree in finance or a vocational accountancy course. There are a number of areas one can specialize in such as
 1.1 Accounting Technician
1.2 Charted Accountant
1.3 Charted certified accountant
1.4 Charted management accountant
1.5 Charted public finance accountant
1.6 Internal auditor
1.7 Forensic accountant.
Banking and finance :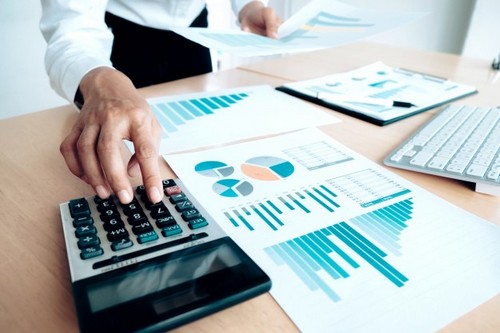 A bank is a financial institution that permits individuals and businesses to manage their money. It accepts the money deposit by the public and turns it into credit. Banks also enables individuals and businesses to use their products such as loans, insurances, lockers, and mortgages. The kinds of jobs available in banking and finances are mentioned in the list
1.8 Stockbroker
1.9 Risk manager
1.10 Retail manager
1.11 Financial adviser
1.12 Financial manager
1.13 Financial risk analyst
1.14 Actuary
1.15 Compliance officer
1.16 Corporate investment banker
1.17 Corporate treasurer
1.18 Cashiers
1.19 Office clerk
1.20 Financial trader
1.21 Investment analyst
1.22 Operational investment banker.
Financial planning :
This type of jobs deals with advisory services. Financial advisors help people and organization to plan their financial future. Followings are the different types of best jobs in the financial planning sector
1.23 Relationship manager
1.24 Equity research analyst
1.25 Financial planning adviser.
Insurance :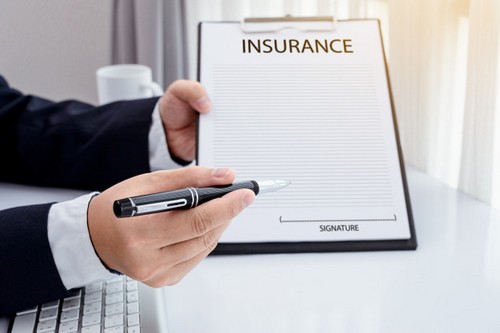 insurance sector provides security to the people who take insurance, such as life insurance, health insurance, property insurance etc. at a small amount paid monthly or weekly. Insurance agents also work with professionals of other sectors such as doctors, lawyers, and fire officers to collect evidence and access risk and grant the claims of an insurance policyholder. There are several types of careers mentioned below in the insurance sector.
1.26 Actuarial analyst
1.27 Insurance broker
1.28 Insurance underwriter
1.29 Chartered loss adjuster
1.30 Insurance account manager
1.31 Insurance claim handler
1.32 Insurance risk surveyor
Investments and pensions :
investment professionals research the performance of funds and take care to reduce financial risks and the legal responsibilities of their clients. The main functions of investment companies comprise data management and measurement, risk assessment, investment support, stockbroking, and trading. Followings are the different kinds of jobs and careers available in this sector
1.33 Employee benefits consultant
1.34 Pension scheme manager
1.35 Pension consultant
Tax :
A tax specialist can work for either government or private organizations. There are various jobs in tax departments of every country. They can also work as advisers to their clients and help them with their taxes.
The kinds of jobs and careers available in this sector are
1.36 Tax inspector/senior tax professional
1.37 Tax accountant
1.38 Tax Adviser.
2) Business, consulting and management :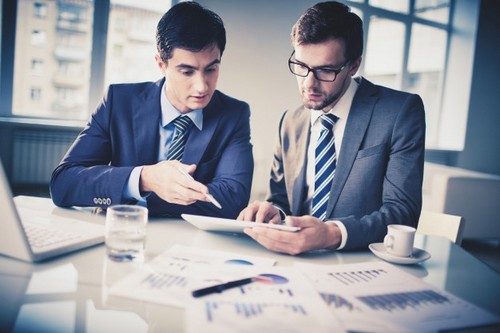 The business sector provides a variety of careers. Graduates can expect high salaries and responsibilities in this sector. Employment opportunities in businesses can be divided into two categories such as business management and consultancy. It will be beneficial to study international business because companies around the world have become better connected. Business programmes provide knowledge of various management practices all around the world to the students and prepare them to work aboard or in organizations which are engaged in global scale businesses. Graduates have ample jobs opportunities to work in the business sector. They can take care of the responsibilities of a particular area of an organization such as human resource (HR), marketing, information technology (IT), and marketing.
Followings are the best different and various careers:
these are from the sector of business job categories.
2.1 Business adviser:
A business adviser provides information, support, guidance and coaching to business people and individuals who are starting their own business. A successful business adviser has a financial degree in any discipline like human resource, recruitment, finance, banking or accountancy and also have experience of running their own business.
2.2 Economist:
An economist uses knowledge and theories to provide specialist advice by studying data and statics and applying economic relationships to discover trends. An economist provides advice to banks, financial institution, consultancies, and investment groups. One should have a degree in economics combined with any subjects like finance, law, management studies, mathematics, politics, and economics.
2.3 Business Development Manager:
this type of job is concerned with growing and improving a business. A business development manager makes and develops a relationship with suppliers, customers, and other partners.  In addition to this, a business development manager works on to improve the profitability of an organization by strategic planning. To become a successful business development manager, one should have excellent communication skills, initiative skills, networking skills, and skill to reason strategically.
2.4 Ergonomist:
The job of ergonomist is to enhance human interaction with processes and systems by scientifically studying the relationship among equipment, environment, and people. A successful ergonomist is good at problem-solving and understanding people' behavior in different circumstances.
2.5 Environmental Consultant:
An environmental consultant works with an organization on various environmental issues and advises your client services with the intention to cause minimum or zero environmental damage. To become an environmental consultant, one should have a honors degree in subjects like geology, environment management, and environmental earth science.
2.6 Hotel manager:
A hotel manager is responsible for the management of the day-to-day activities of a hotel and its staff. One should have a friendly and to please other type personality, and ability to resolve problems, and to take quick decisions. To become a hotel manager, one should have a degree in hotel management.
2.7 Health service manager:
A health service manager is responsible for the cost, delivery, and quality of healthcare services and works with both clinical as well as non-clinical staff.
2.8 Office manager:
An office manager is accountable for the day-to-day and administrative activities of an office to run it smoothly.
2.9 Internal auditor:
The job of an internal auditor is to make sure that the control processes, risk management, and governance are functioning effectively.
2.10 Product manager:
A product manager will work with the people who make the product, use the product, and people who manage the business. The job of a career manager is available in the companies which make any product.
2.11 Operational researcher:
the job of an operational researcher is to inspect operations and use computer software and mathematical approaches to find effective ways of working.
2.12 Retail manager:
A retail manager is responsible for managing and running a store on daily basis. The retail manager should be able to maximize profits and minimizing costs.
3) Charity and voluntary work :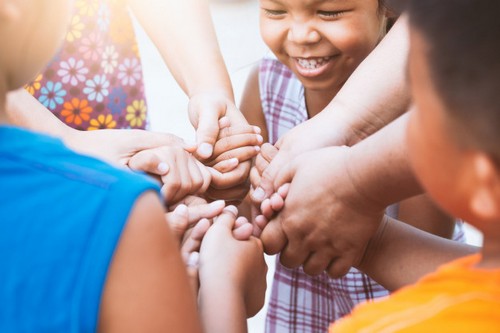 The charity and voluntary work are also called "third-sector". The motive of this sector is not to make profits, but to work for the well-being of society. There are various various kind of jobs in charity and voluntary sectors such as campaign assistant, advice worker, charity director, celebrity manager, charity fundraiser, charity officer, community arts worker, grant assistant, community education officer, housing officer, policy/research assistant, volunteer coordinator, and youth worker.
There is no need to have a specific degree to work for charity and volunteer work. A person should have passion and practical skills for charity's cause. Other than that, a person seeking a job in this sector should have skills like organizational skills, language and communication skills, creativity and innovation, commercial awareness, adaptability and flexibility, commitment and motivation, and negotiation and persuasion skills.
4) Creative arts and design :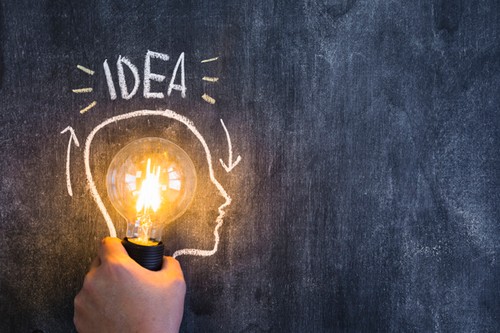 Creative arts and design sector are growing at a very fast pace than any other sector. According to a survey, approximately 3.48 million people in the United States of America work in this industry. This sector is expected to grow in future also. Jobs like acting, graphic designing, and photographing falls under the creative arts and design sector.
There are various industries such as music, visual arts, museum, fashion, IT, software and computer services, galleries and libraries, advertising and marketing, and architecture where one can use their creative skills to get a job.
5) Energy and utilities :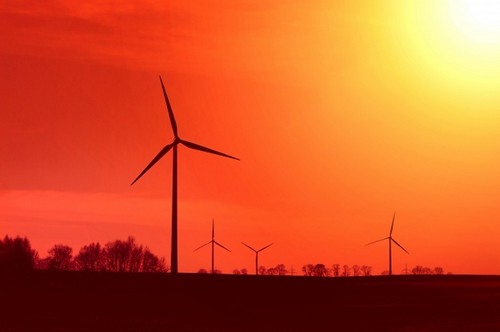 Jobs in areas like renewable energy, nuclear power, or oil and gas industries fall under this sector. This industry is crucial for both everyday life and economy of a country. Followings are the jobs available in for the graduates in this sector.
5.1 Drilling engineer:
Drilling engineer supervises the drilling of gas or oil well. This type of jobs involves works like selecting, designing, testing, completing and abandoning a location to find these energy sources.
5.2 Energy Manager:
The responsibilities of an energy manager are to plan, regulate and monitor energy use. Besides this, he/she will have to introduce new policies and changes to increase efficiency.
5.3 Energy engineer:
Energy engineers are employed to design and test machinery along with this, they also work to improve existing processes. Reducing environmental damage, decreasing emission, or researching for new methods to generate energy are also the part of an energy engineers work.
5.4 Engineering geologist:
Engineering geologist works to analyze natural conditions such as rock, groundwater, and soil. The purpose of analyzing is o deal with these natural factors.
5.5 Geochemist:
Geochemist studies the chemical content in rocks and minerals. This research is further used for toxic waste clean-up, oil exploration, and water clean up to improve its quality.
5.6 Environmental consultant:
An environmental consultant provides advice and suggestions to his/her clients to reduce or eliminate environmental damage and ensure that they abide by the rules and regulations. They are usually specialized in areas like flood risk, earthquake risk, waste management, or renewable energy.
5.7 Geoscientist:
The profile of geoscientist includes various roles like geochemist, hydrologist, geologist, sedimentologist, and hydrogeologist to work on the earth's system.
5.8 Geophysicist:
A geologist studies the physical properties such as gravity, magnetic seismic and electrical of the earth and preparing a representation of what lies under the surface of the earth. Studying the physical properties of the earth is very important for the oil and gas industries.
5.9 Hydrographic surveyor:
Hydrographic surveyor or hydrographers works in ships to measure and maps what lies beneath the surface underwater. This is important for preparing navigation charts, monitoring erosion and locating offshore resources.
5.10 Hydrogeologist:
the job of hydrogeologist is to analyze the distribution, quality, and flow of the water underground to build a document of conceptual models of ground water's flow and quality.
5.11 Mining engineer:
A mining engineer plan the mining structure, supervise until the closure of the mining project. He/she should analyze the effects of mining on the surrounding environment.
5.12 Petroleum engineer:
A petroleum engineer is involved in field evaluation, development, and produce works of oil and gas industries. He/she is expected to provide effectual ways to drill and innovative technologies to reduce the impact on the environment.
6) Engineering and Manufacturing :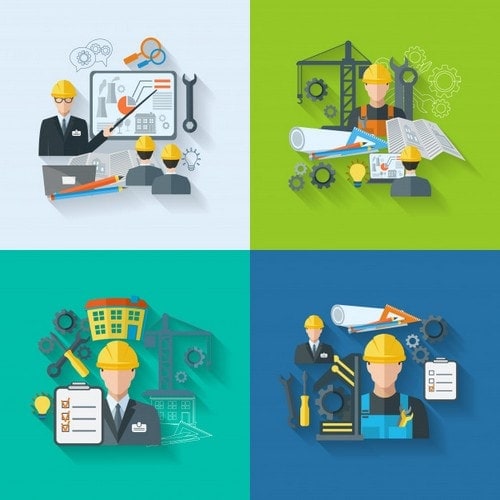 Engineering and manufacturing sector is the largest sector that provides employment to a large number of people. This sector deals with research, design, and develop new machines, equipment, and technology.
A huge number of engineering jobs falls under this sector.
6.1 System engineer:
The job of system engineer to prepare a step by step process of work done and to make sure the project is completed and delivered to the client as efficiently as possible. He/she also work as the intermediator between the client and the engineers who work on the project.
6.2 Manufacturing engineer:
A manufacturing engineer work on all the stages of the production process such as research, design, developing, testing and delivery of a product. His job is to do this work using cost-effective, efficient, and practical methods.
6.3 Biomedical engineer:
A biomedical engineer works with medical professionals and researchers to manufacture medical products and equipment.
6.4 Aerospace engineer:
The job of an aerospace engineer is to manufacture and maintain civilian and military aircrafts such as missiles, space aircraft, and satellites etc.
6.5 Chemical engineer:
A chemical engineer converts raw material into useful products via various chemical processes using innovative technology methods. Chemical engineers are required in various industries such as food, textile, and pharmaceutical industries.
6.6 Broadcast engineer:
The job of a broadcast engineer is to make sure that radio, television and other media programs are broadcast on time and of the highest quality. The people seeking this type of job should be able to work under pressure.
6.7 Electrical or Electronic engineer:
An electrical engineer works in broadcasting, transport, and power sectors. The responsibility of an electrical engineer is to keep a country connected. However, an electronic engineer works to design and manufacture small electronic equipment such as resistors, transistors that further used in making big equipment such as computers and mobile phones.
6.8 Civil engineer:
The job of a civil engineer is to design, develop and maintain infrastructure like buildings, roads, flyovers etc.
6.9 Marine engineer:
A marine engineer will build, maintain and repair ships, submarines, and military vessels.
6.10 Engineering geologist:
An engineering geologist will identify and deals with the geological factors such as groundwater, soil quality etc. before the engineering work begins.
6.11 Nuclear engineer:
A nuclear engineer is responsible for designing, developing, running and maintaining a nuclear power station.
6.12 Mechanical engineer:
A mechanical engineer can work on the development of anything from a computer to a robot.
6.13 Quarry engineer:
The job of a Quarry engineer is to find the most competent ways extract raw materials from the underground.
6.14 Water engineer:
The job of a water engineer is to provide clean water, to dispose of wastewater and to prevent floods.
7) Environment and Agriculture :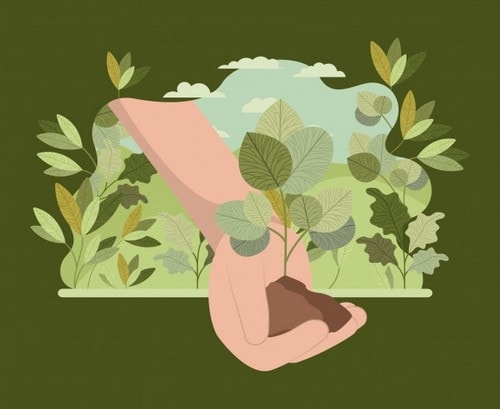 Environment and agriculture contribute a big part of the US economy. This sector contributes more than $300 billion to the US's economy. This sector provides a variety of career options such as animal care, animal technology, equine management, aquaculture, floristry, fisheries management, horticulture and landscaping, wildlife management, trees and timber, land-based engineering, and veterinary work.
8) Healthcare :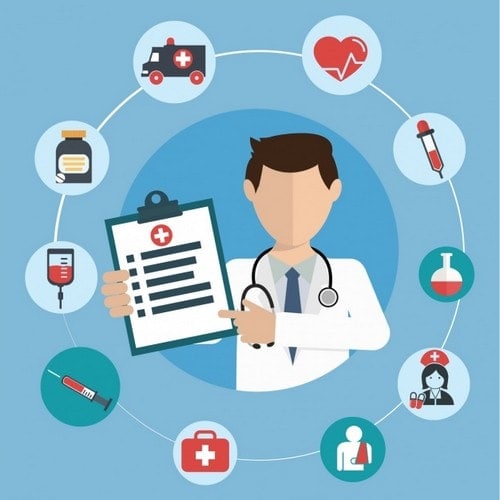 Healthcare sector is a choice of many because it provides financial security and inner satisfaction because with a healthcare job one can make a positive difference in the lives of others. There are a variety of jobs from treating patients to conducting research. One should have the right skills, qualification, work experience and most importantly compassion to become successful in this sector.
Following are the jobs available in the healthcare sector.
8.1 Art Therapist
8.2 Anesthetist:
A anesthetist provide help to the people who undergo surgical or any medical procedure. The job of an anesthetist includes examining the patient's fitness before surgery, providing an anesthetic plan, and reassuring patient during and after the surgery.
8.3 Adult nurse
8.4 Acupuncturist
8.5 Biotechnologist
8.6 Biomedical engineer
8.7 Biomedical scientist
8.8 Counselling psychologist
8.9 Children's nurse
8.10 Cardiologist
8.11 Clinical psychologist
8.12 Chiropractor
8.13 Clinical radiologist
8.14 Clinical psychologist
8.15 Counselling psychologist
8.16 Community pharmacist
8.17 Dentist
8.18 Dance movement psychotherapist
8.19 Dietician: A dietician provides diet-related scientific information and diet plans to diet conscious people.
8.20 Diagnostic radiographer
8.21 Derma therapist
8.22 Epidemiologist
8.23 Forensic psychologist
8.24 Exercise psychologist: An exercise psychologist analyzes people's responses to various muscle activities and uses skills to enhance their performance and fitness level.
8.25 Health Promotion Specialist
8.26 General Practice Doctor
8.27 Health Service manager
8.28 Health psychologist
8.29 Health Visitor
8.30 Health scientist (audiology, clinical biochemistry, clinical embryology, genomics, hematology, histocompatibility and immunogenetics, immunology, medical physics, and physiology)
8.31 Herbalist: A herbalist uses plant medicines to cure people and promote health.
8.32 High-intensity therapy
8.33 Homoeopath
8.34 Horticultural therapist: The career of a horticultural therapist is one of its kind. A horticultural therapist uses plants and gardening to help people to cure mental stress and help them to gain confidence and well-being.
8.35 Neurologist
8.36 Nutritional therapist
8.37 Nutritionist
8.38 Occupational (psychologist, hygienist, therapist)
8.39 Optometrist
8.40 Ophthalmologist
8.41 Osteopath
8.42 Orthoptist
8.43 Pathologist
8.44 Paramedic
8.45 Physiotherapist
8.46 Physician associate
8.47 Podiatrist: A podiatrist deals with the diseases of feet or lower legs.
8.48 Psychiatrist
8.49 Radiation Protection Practitioner
8.50 Psychologist Wellbeing Practitioner
8.51 Sports therapist: A sports therapist works with people who participate in sports or exercise to help them to prevent injuries and cure them in case they occur and rehabilitate them to fitness.
8.52 Surgeon
8.53 Therapeutic Radiographer: A therapeutic radiographer decides doses of radiations for radiotherapy treatment of patients.
9) Hospitality and Event Management :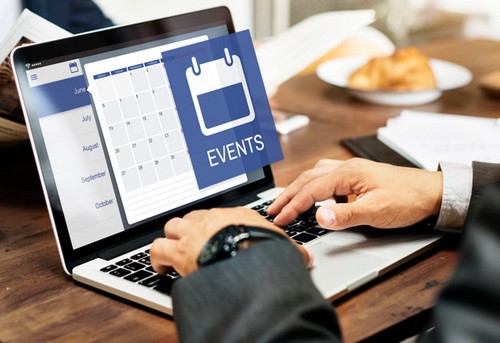 Hospitality and Event management sector provides both professional and creative jobs. This sector provides all type of jobs like full time, part time, freelancer, entry-level, internship, apprenticeship. This sector has grown in the past few decades and is anticipated to grow more in future also. Followings are the jobs in the hospitality and event management sector.
9.1 Catering Manager
9.2 Accommodation manager
9.3 Conference center manager
9.4 Chef
9.5 Event manager:
An event manager is responsible for running a range of events of any commercial, social or promotional event. To be in this type of job one should have the ability to work in a high-pressured and fast-paced environment.
9.6 Customer service manager
9.7 Fast food restaurant manager
9.8 Exhibition designer
9.9 Human resources officer
9.10 Hotel Manager
9.11 Public house manager: A public house manager take care of the business and day-to-day activities of a pub or bar.
9.12 Marketing Executive:
The job of a marketing executive is to develop marketing campaigns to endorse a company's product, service or idea. People who have great communication and interpersonal skills and also have knowledge of the commercial world are suitable for this type of job.
9.13 Restaurant manager
10) Information Technology :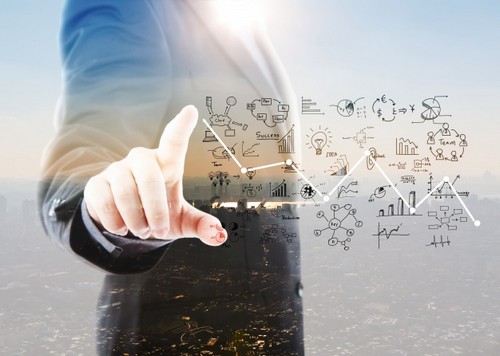 The IT sector of the USA is the most advanced sector in the whole world and it provides 10.5 million jobs and adds $1.14 trillion to its value-added GDP. This sector is one of the most favorite sectors to work in for many graduates. There are a variety of jobs for a graduate in IT depending on their skills and interests.
10.1 Application analyst:
As an application analyst, one will give technical advice and maintain IT services and Contact with the application users and resolve their technical queries related to the application.
10.2 Application Developer
10.3 Business Analyst
10.4 Cartographer:
A cartographer works to make maps more informative by adding designs and diagrams to it. Basically, handling the artistic side of maps is the job of a cartographer.
10.5 Cybersecurity analyst
10.6 Data analyst
10.7 Database administrator
10.8 Forensic computer analyst:
A forensic computer analyst works to investigate various computer-related criminal activities or activities of breaches or hacks. He/She will work closely with police or investigating agencies(both private and public).
10.9 Games developer
10.10 Geographical information Systems officer
10.11 Information system manager
10.12 IT consultant
10.13 IT sales professionals
10.14 IT technical support officer
10.15 IT trainer
10.16 Network engineer
10.17 SEO (Search Engine Optimization) specialist:
A SEO specialist uses techniques to get more traffic to the websites and make it appear at the top at the first page of search engine.
10.18 Software engineer
10.19 Software tester
10.20 System analyst
10.21 Technical author
10.22 Web designer
10.23 Web developer
11) Law :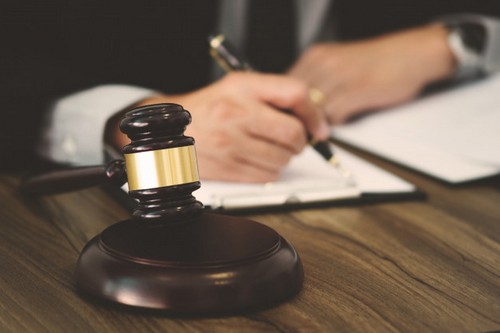 law sector offers high salaried jobs, therefore makes an attractive prospect for youngsters for career choice. Law sector offers a variety of jobs that it becomes difficult to choose the right career. To do this, one should analyze various jobs and their nature to become successful. Here is the list of various law jobs.
11.1 Solicitor
11.2 Barrister
11.3 Barrister's desk
11.4 Charted legal executive
11.5 Paralegal
11.6 Tax advisor
11.7 Licensed Conveyancer
11.8 Legal secretary
11.9 Patent attorney
11.10 Trademark attorney
11.11 Company secretary
11.12 Judge
11.13 Usher
11.14 Immigration assistant
11.15 Coroner:
The job of a Coroner is to examine and investigate the deaths where the cause of death is not known or where there is no medical certificate available. A coroner will work with the medical professionals who conduct a post-mortem and prepare reports.
11.16 Mediation specialist
12) Law enforcement and security :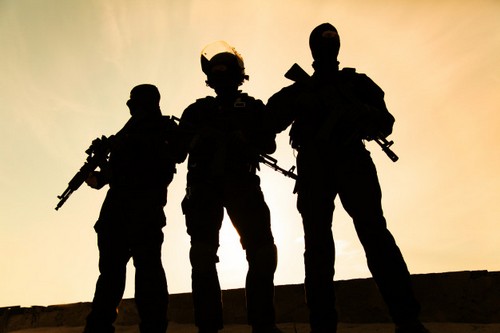 This sector works for the security and well-being of the country/ community. One should have undying dedication to work in this sector. Followings are the jobs available in Law enforcement and security sector.
12.1 Armed Forces (Airforce, Army, Navy)
12.2 Detective
12.3 Emergency planning/ management officer
12.4 Environmental health practitioner
12.5 Firefighter
12.6 Health and safety advisor
12.7 Health and safety inspector
12.8 Intelligence analyst
12.9 Occupational Hygienist
12.10 Paramedic:
A paramedic will deal with all life-threatening emergencies to minor illnesses. The job of a paramedic is to provide help when people deal 999 or111.
12.11 Police officer
12.12 Prison officer
12.13 Trading standards officer
12.14 Jobs in Intelligence agencies (CIA, RAW, M16)
13) Leisure, Sports, and Tourism :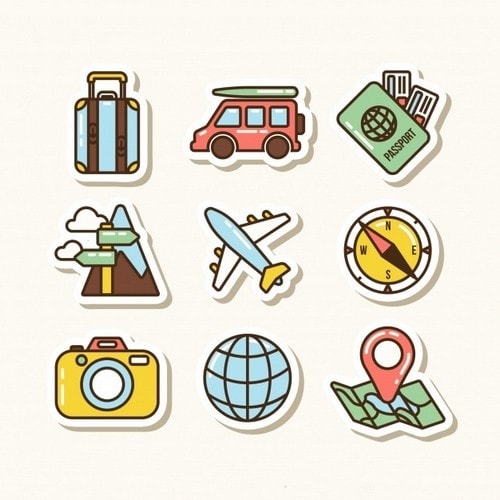 This sector is one of the booming sectors and is a choice of many youngsters. This sector does not pay high salaries, but it gives adventure and a chance to travel the world.
Following is a list of jobs in Leisure, Sports, and the tourism sector.
13.1 Holiday representative
13.2 Fitness center manager
13.3 Lifeguard
13.4 Outdoor activities manager
13.5 Personal trainer
13.6 Physical Education (PE) teacher
13.7 Sports and exercise psychologist
13.8 Sports coach
13.9 Sports development officer
13.10 Sports therapist
13.11 Theme park manager
13.12 Tour manager
13.13 Tourism officer
13.14 Tourist information center manager
13.15 Travel agency manager
14) Marketing, Advertising, and PR :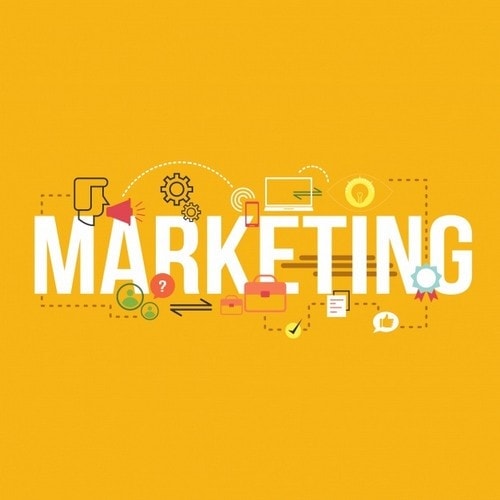 Jobs in marketing, advertising and PR has increased with the advancement in technology. There are various platforms to market and advertise a product or a service or a person which requires different skills and qualifications. Getting a job in this sector is not easy. It demands both technical and creative skills.
Following is the list of jobs in marketing, advertising, and PR sector.
14.1 Market researcher
14.2 Media buyer
14.3 Marketing executive
14.4 Product manager
14.5 Media planner
14.6 Sales promotion account executive
14.7 Digital marketer
14.8 Digital copywriter
14.9 SEO specialist
14.10 PPC specialist
14.11 Web content manager
14.12 Social media manager
14.13 Advertising account executive
14.14 Advertising art director
14.15 Advertising account planner
14.16 creative director
14.17 Advertising copywriter
14.18 Public relation officer
14.19 Public relation account executive
14.20 Public affairs consultant
15) Media and the Internet :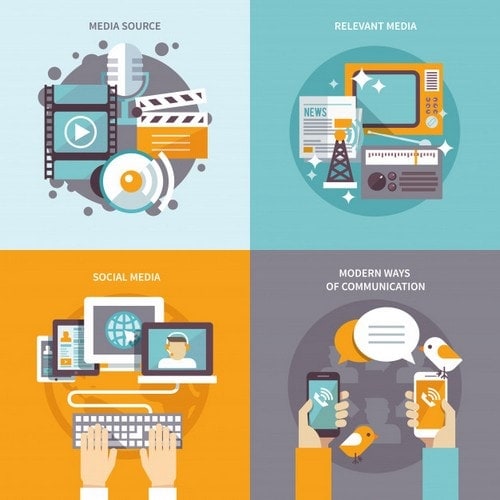 This sector provides jobs to the people who are interested to work in television, journalism, publishing and film industry. The jobs in this sector are highly competitive and one should have a lot of practical knowledge and persistence to get success in this sector.
Here is the list of jobs in media and internet sector.
15.1 Animator
15.2 Broadcast engineer
15.3 Cartographer
15.4 Digital Marketer
15.5 Editor (Film/ Video)
15.6 Editorial assistant
15.7 Film director
15.8 Games developer
15.9 Graphic designer
15.10 Magazine (Journalist/editor)
15.11 Media (buyer/planner)
15.12 Multimedia (specialist/planner)
15.13 Newspaper journalist
15.14 Science writer
15.15 Technical author
15.16 Sound technician
15.17 Camera operator
15.18 Film producer
15.19 Web content manager
15.20 Web designer
16) Property and Consultation :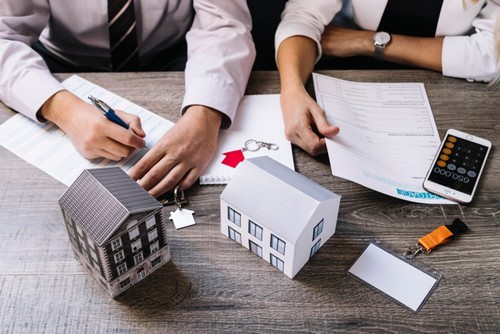 This sector deals with designing, building, and selling buildings. There are various various type of jobs such as architecture, site engineer, town planner etc.
Followings are the different various type of jobs in properties and consultation.
16.1 Architect
16.2 Building surveyor
16.3 Construction manager
16.4 Civil engineer
16.5 Engineering geologist
16.6 Estate agent
16.7 Mining engineer
16.8 water engineer
16.9 Town planner
16.10 Facilities manager
17) Public services and Administration :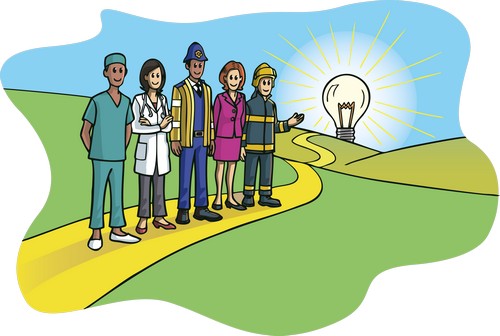 This sector is for those people who have aspirations to serve the community. Around 5.4 million people in the United Kingdom and 20.2 million people in the United States are employed in public services and administration. There is a broad range of jobs for people to choose from in this sector.
17.1 Charted public finance accountant
17.2 Civil services administrator
17.3 Corporate Treasurer
17.4 Education administrator
17.5 Environmental health practitioner
17.6 Health service manager
17.7 Intelligence analyst
17.8 Office secretary
17.9 Police officer
17.10 Politician's assistant
17.11 Sports administrator
17.12 Telephonist
17.13 Bid writer
17.14 Credit controller
17.15 Immigration officer
17.16 Registrar
17.17 Typist
18) Recruitment and HR :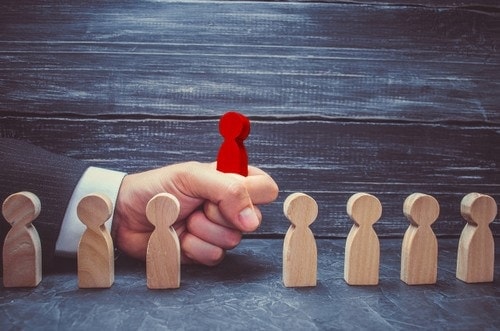 Recruitment and HR is a very exciting industry to work in, but it requires dedication and concentration to work in this sector.one should have qualities like good communication skills, negotiation skills, self-confidence, and technical skills to get success in this sector. Followings are the types of job one can get in this sector.
18.1 Human resource officer
18.2 Training and development officer
18.3 Recruitment consultant
18.4 IT trainer
18.5 Employee relations advisor
18.6 Management consultant
18.7 Life/career coach
18.8 Sales executive
18.9 Occupational psychologist
19) Retail :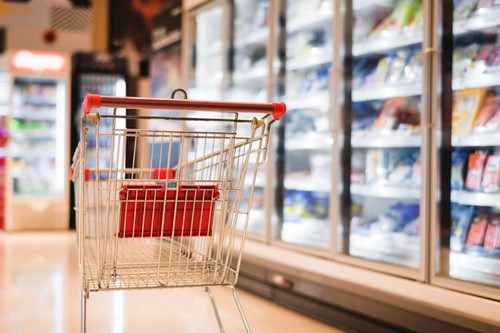 The retail industry is vital for the economy of any country. This is one of the largest sectors which provides employment to many people.
Following is a list of jobs in the retail sector.
19.1 Beauty consultant
19.2 Antique dealer
19.3 bookseller
19.4 Call center manager
19.5 Car salesperson
19.6 Commercial art gallery manager
19.7 Customer service manager
19.8 Florist
19.9 Dispensing Optician
19.10 Personal Shopper
19.11 Logistics and distribution manager
19.12 Purchasing manager
19.13 Retail buyer
19.14 Retail jeweler
19.15 Retail manager
20) Sales :

Sales jobs are part of many other sectors such as retail, finance, transport, and manufacturing. One who wants to make in a career in this field should have great interpersonal skills, communication skills, convincing and selling skills. He/she should be able to work under pressure and expect a lot of traveling (in offline sales jobs).
There are numerous jobs in this sector
20.1 Sales executive
20.2 IT sales professional
20.3 Medical sales representative
20.4 Business development manager
20.5 Estate agent
20.6 Technical sales engineer
20.17 Travel agency manager
21) Science and Pharmaceuticals :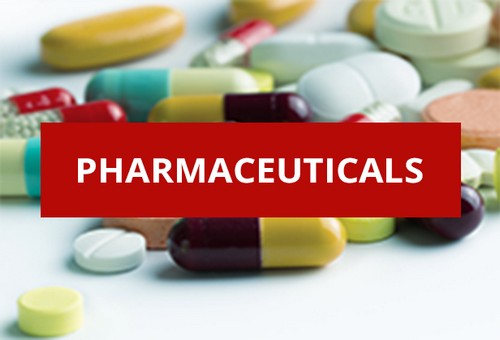 Whether one is interested in forensic science, chemicals, clinical trial or research and development, this sector provides a wide range of career options.
Here is a list of jobs in science and pharmaceuticals sector.
21.1 Chemist
21.2 Animal technician
21.3 Clinical research associate
21.4 Pharmacist
21.5 Food technologist
21.6 Microbiologist
21.7 Oceanographer
21.8 Science writer
21.9 Medical research scientist
21.10 Geneticist
22)  Social care :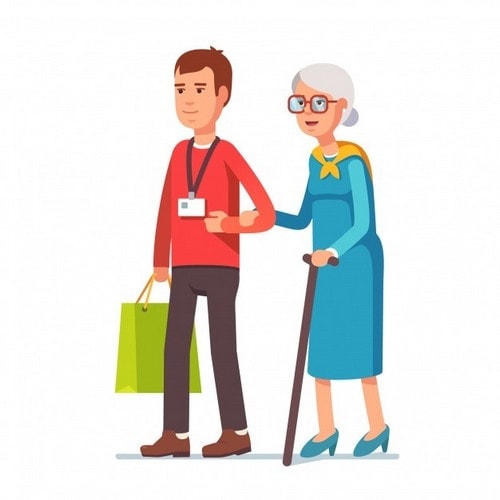 This sector provides social work, social support, and personal care services to who needs it. This sector provides various type of jobs.
22.1 Adult guidance worker
22.2 Care manager
22.3 Advice worker
22.4 Psychotherapist
22.5 Cognitive behavioral therapist
22.6 Community development workers
22.7 Community art workers
22.8 Counsellor
22.9 Drug and alcohol worker
22.10 Educational psychologist
22.11 Family support worker
22.12 Rehabilitation worker
22.13 Sexual health worker
22.14 Social worker
23) Teacher Training and Education :
Jobs in educational sector can be incredibly rewarding as you work to shape the future of the country. Followings are the types of job in the educational sector.
23.1 Teacher (Early year teacher, primary and secondary teacher, college or university professor)
23.2 Headteacher
23.3 Teacher assistant
23.4 Educational psychologist
23.6 School/College librarian
23.7 Counselor
23.8 Career advisor
24) Transport and Logistics :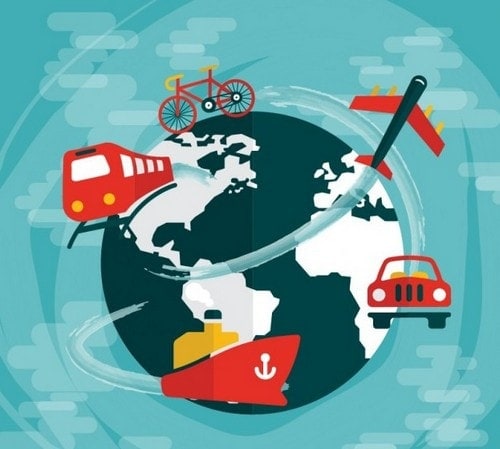 Transport and logistics sector is very important for the development of a nation. There are numerous areas in this sector where one can find a job. Here is a list of various type of jobs in this sector.
24.1 Aviation jobs (airline pilot, air traffic controller, air cabin crew)
24.2 Transportation jobs (public transport such as train and buses, ships)
24.3 Electrical, mechanical, and maintenance engineer (for building and maintaining air, road, rail, and water transportation).
Liked this post? Check out the complete series on Human resources