An incentive plan is a formal scheme to encourage specific action and behavior and motivate a group or individual performance. Incentives are found to be very effective in motivating and rewarding employees, which is why incentive plans are actively used by Management from time to time.
What is an Incentive Plan?
Every employee is paid a fixed salary upfront, which he knows about from day one. What is an incentive program, and is it a type of the additional wage will be the first question in your mind.
Well, let me clarify it is termed as a rewards-related scheme which is applicable under specific conditions. The rules and regulations related to the individual incentive plans and group incentive plans are obvious and are defined in explicit terms in the company handbook.
Incentive programs are designed for special efforts and to stretch the goals so that everyone involved can work harder and achieve desired outcomes. There are two types of rewards monetary and non-monetary.
1. Monetary rewards – It includes
1. Cash 
Most people prefer cash to non-cash rewards, but as per research, cash is not a good motivator, whereas non-cash articles have trophy value and look attractive. The most important thing is that cash becomes a part of the salary at the end of the day and is generally forgotten.
This is why cash incentives do not generate as much interest as other ones.
2. Non-cash rewards 
Non-cash rewards and merchandise are seen as good and worthy incentives. They tend to stand out as something tangible with trophy value. The non-cash reward is considered a reward for optimal performance, which leaves a long-term impact on everyone.
It brings greater recognition in the workplace, and the employee feels motivated and more engaged because of it.
3. Certificates / Gift cards 
These are prepaid in nature and can be redeemed at a later date as per the recipient's convenience. The certificates / Gift cards are of two types. The first is the cards, which are commonly known as UGC or universal Gift Cards, and can be redeemed at all the merchants accepting them.
The second is retailer-based cards that can be redeemed via the retailer who has issued it. These serve as a good incentive for the employees and are in great demand
4. Merchandise 
Merchandise is included as rewards in incentive programs. It can include high-end electronics to unique gift items. The recipient often considers them memorable and stimulating, especially if you compare it with cash rewards
5. Travel 
Another important incentive is to travel rewards. The recipient is given vouchers for a holiday destination that might include a stay in a resort for supposing two nights and three days or as per the employer's wish. It is believed that it is one of the favorite incentives of an employee
2. Non-monetary rewards 
This type of incentive rewards the recipient for high productive behavior. It includes
Paid sabbaticals
Reimbursement accounts
Health savings'
Access to day-care centers
Premium contributions
Flexible working hours
Characteristics of an incentive plan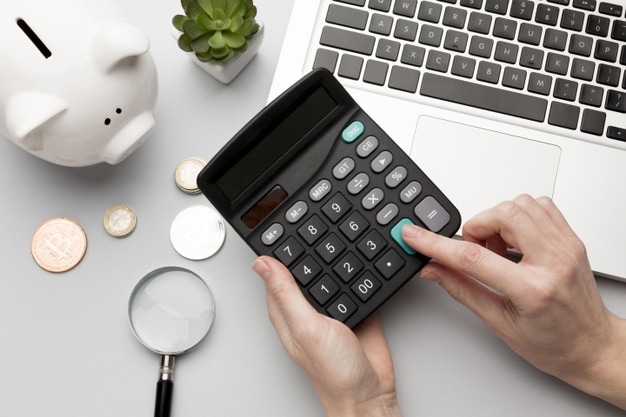 The characteristics of an incentive program are as follows-
The incentive programs should be easy to understand, operate, and implement. When the plan is easy, every employee is clear about the steps he needs to take to achieve desired outcomes
An essential characteristic of the incentive program is that it should have clarity of objectives. It is the responsibility of the management to make the objectives of the incentive program clear so that every employee is aware of the rules and can work at achieving them
The incentive program should look tempting to the employees, and they should be willing to do the extra work to gain the reward. Do not force employees to work harder on the pretext of incentive programs. This should be a voluntary activity, and it should be the employee who would either opt to work for it or against it as per his prerogative.
An important characteristic of the incentive program is that it should be just, balanced and equitable.
The incentive program must have sufficient rewards to attract the attention of the employees. If it is small, then it will fail to measure the expectation of the workforce, and none of the employees will feel like competing for it
An essential characteristic of the incentive program is standardization. It should provide a strong basis for all the intended incentive programs by standardizing all the parameters
The standards set for achieving the incentive should be attainable. An organization cannot put the standard so high that it looks unachievable to most employees. The reward under the incentive program will look fake and misleading under those circumstances
An important characteristic of the incentive program is that it should be conducive to health. The employees will need to work extra hours to achieve desired outcomes. They should not have to strain themselves and harm their health in the process.
Types of incentive plan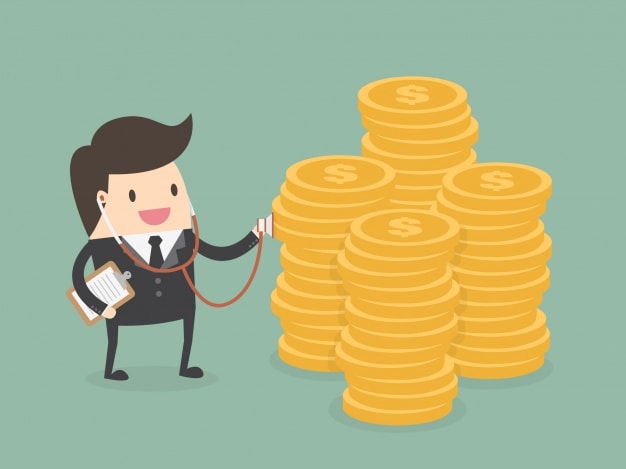 Some popular incentive programs include
1. Employee incentive program 
The employee incentive program is used by the organizations to boost overall performance, improve the retention rate, reduce turnover, improve safety and wellness, and maximize an employee's loyalty and morale. As per the latest statistics, only 27% of the companies have this type of program.
2. Consumer incentive program 
The consumer incentive program is specially designed to target the customers of a company. It has become a proven fact that retaining customers is more fruitful than going after new ones.
3. Points-based incentive programs 
The points-based incentive programs encourage participants to collect all the points by participating in existing schemes and then redeeming the points for rewards. It can be used as incentives for customers to reinforce specific behavior and loyalty towards the brand. It is also used for employees depending upon the circumstances. The points are awarded on several criteria like positive behavior, sale of new products, repeat customer purchase, increased sales figures, and promoting organizational values.
4. Sales incentive programs 
The sales incentive plans are designed to drive sales figures to boost profit margins and minimize sales costs. This business tool is used to compensate for a sales agent to meet the desired metrics over time.
5. Dealer incentive programs 
The dealer incentive programs are designed to capture market share, minimize sales cost, and launch new products and drive additional sales. It is an effective plan to improve dealers, brokers, channel partners, and resellers.
6. Online programs 
Innumerable companies are offering different types of incentives through their as well as partner websites. These are very popular as it helps the company to save time and money.
7. Incentive websites 
Incentive websites have gained recognition and popularity in recent times. These sites are sponsored by organizations that want to advertise their products and increase customer base, and for this, they are ready to sell it at discounted prices or under other beneficial schemes.
Features
The features of an incentive program are as follows-
The incentive program includes monetary and non-monetary elements
Employees should be aware of the incentives so that they can push their boundaries and work hard
The success and usefulness of an incentive program is dependent on accuracy, frequency, and time
A good incentive program is specific and clear, and this is why it can be administered with minimal errors
An important feature of the incentive program is its agility. It can adapt quickly to changing times and continually evolve to stay innovative and relevant
An effective incentive program must b attainable and look attractive to the employees
An important feature of an incentive plan is that it must include measurable results.
Here is a video by Marketing91 on Incentive Plans.
Advantages and Benefits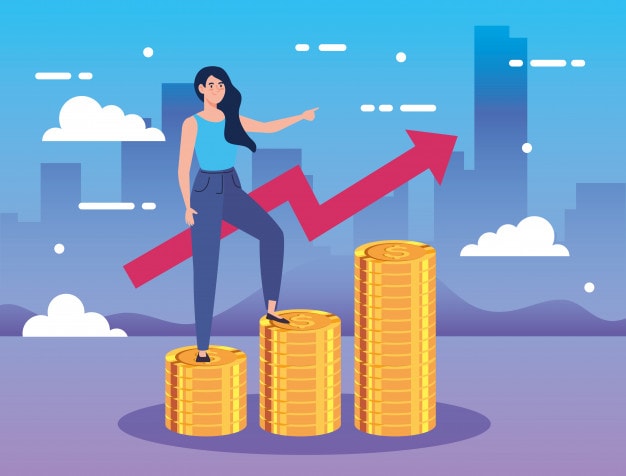 The benefits of incentive programs are as follows-
The incentive program is considered beneficial as it can improve work-flow and work methods in an organization
When the employees are aware of the incentive programs, they become more innovative and creative
Top performers in an organization are offered various incentives, and this nudges them to maintain the high standard and push their boundaries of excellence further
Incentive programs increase dedication in the employee, and they become more hardworking. This results in reduced supervision costs
The incentive program is considered beneficial as it accelerates business growth and development
When under achievers see that the top performers are receiving incentives, it encourages them to improve their efficiency and productivity levels so that they can also become eligible for the incentives
The incentive program is considered beneficial as it helps to develop system credibility
Incentives encourage healthy competition in the workplace, and that is why it is deemed to be helpful for an organization
The incentive program is considered beneficial as it increases the earnings and helps the employees in improving their standard of living
The employees are aware that to gain performance incentives, they will have to become the best. Improving their skills and know-how through training options is one of the easiest ways to do their job effectively in the future. This proves beneficial for the organization as it creates a pool of talented employees.
Increased efficiency means improved performances, and this ultimately strengthen the succession pipeline
The incentive program is considered beneficial as it reduces absenteeism in an organization
One of the advantages of an incentive program is that it boosts employee engagement and keeps them motivated. Some employees do not need the extra push of rewards, but most of them do, and an incentive can motivate the least likely candidate to do his best
Incentive programs boost job satisfaction and overall loyalty of an employee.
Incentive programs are considered beneficial as it encourages employee retention and decreases the level of employee turnover
The incentive program places the employee in the driver's seat. It is he who has to decide whether to work for it or leave it as it is. When people are in control of their destiny, they tend to push themselves further and work harder
The incentive program is considered beneficial as it helps to establish a positive response in the workplace
The incentive program reinforces positive behavior that results in desired outcomes in the organization
Disadvantages
The disadvantages of incentive programs are as follows-
Employees show a greater inclination for the incentive and become fixated on the reward. Their priority is now the incentive instead of a good job
If an employee is given incentive at regular intervals, it loses its worth, and the workforce starts taking it for granted.
When one person receives the incentive, then the rest of the members feel jealous, and this can harm team unity
Result-driven incentives can get out of hands if an employer's performance level is not at par to become eligible for it. Then the positive aspect becomes negative, and it can give rise to deception, lies, and untruth to show that the desired milestone has been reached
A poorly designed and conceived incentive program encourages irresponsible and risky behavior and is considered a disadvantage for the organization
The incentive programs sometimes have unintended consequences as it diverts the workforce from the organizational goals towards personal rewards
The incentive program can lead to a toxic workplace where all the employees are in direct competition for the so-called rewards and limited recognition. Left unchecked, it gives rise to favoritism, resentment, and sabotage. People stop thinking of team success and start working for personal achievements. People start engaging in unruly and bad behavior that creates a tense situation
One of the major disadvantages of an incentive program is that people start using unfair practices and manipulating things to earn the incentive.
The incentive program encourages the employee to go beyond their scope to earn the incentive. In some cases, it can hurt the physical and mental health of the employee because of overwork
Conclusion
An incentive plan is a hot favorite of organizations as the lure of monetary and non-monetary rewards keeps the employees motivated. It is also used by the sales departments to lure in and retain customers.
The incentive programs are used as a powerful business tool and have a direct relationship to desired outcomes.
Liked this post? Check out the complete series on Human resources