Recruitment is a process of finding, shortlisting, and enlisting the best-talent and best-qualified candidates for a job vacancy in a cost-effective manner. Large companies have a separate recruitment department. This department is designated especially for selecting and hiring well-qualified employees for the organization.
The recruitment process is quite a long process. In this process, the recruitment manager analyzes the requirements of a job opening, attract suitable candidates for that job, screen candidates who fulfill the recruitment criteria, and finally hiring the best candidate and making the employee part of the organization.
Each organization adopts a different method of recruitment. Recruitment is principally done in two ways: Internal Recruitment and External Recruitment.
Let us learn about different types of recruitments in the article ahead.
25 Type of Recruitment
A. Internal Sources of Recruitment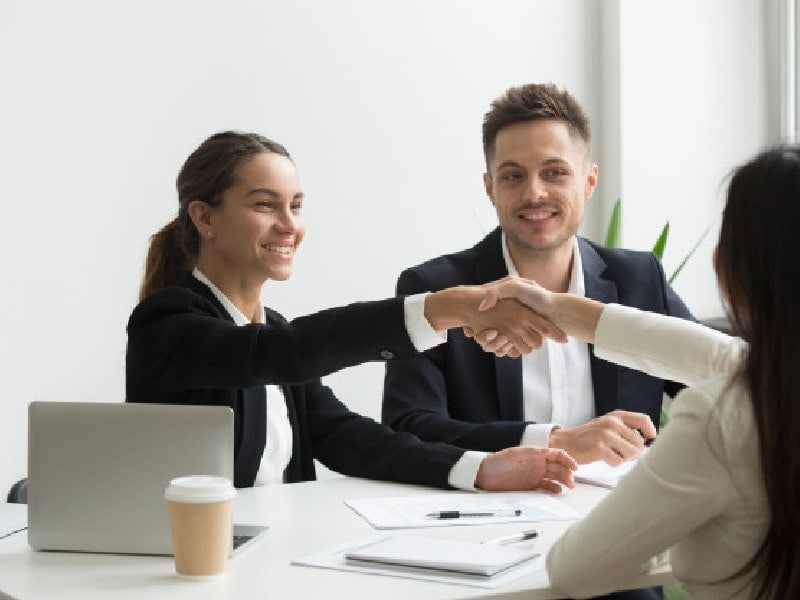 Internal recruitment is recruitment which takes place within the organization. internal recruitment is quite inexpensive as companies are not required to spend extra money on the recruitment process of qualified employees.
In addition to this, internal recruitment also increases the productivity and loyalty of employees for the organization as employees know hat they have fair chance to get a better job position without switching the organization and they also feel valued when they know that their organization trusts their referral.
There are different methods of recruiting a candidate from within the organization. let us learn about them one by one.
1. Promotions
Promotions are one of the most commonly used types of recruitment. Promotion is the best method of recruitment because it is very expensive to hire an employee for a higher position in the organization. Therefore, companies prepare their own criteria to fill a higher position in the organization.
For examples, some organizations conduct exams to select the employees from within the organization or employees are given promotion on the basis of their performance at work, number of years they have worked for the organization, their qualification, and efforts made by them to succeed at their jobs.
This type of recruitment has several benefits such as company doesn't need to spend on the recruitment and training of the new employee, motivate employees to work hard and do their job well, and reduced labour turnover. One drawback of promotions method of recruitment is that it ceases the introduction of fresh blood in the organization.
2. Recruiting former employees
This is not a very famous type of recruitment, but it is still adopted by a few organizations as it reduces the cost of recruitment and training process. Sometimes, some employees leave the organization due to various reason, for example, they had to leave the job because they want to pursue higher study, or due to some personal problem or some other reason.
In such scenarios, if the former employee is willing to work in the organization then they are given preference over hiring completely new employees. There are several benefits of hiring a former employee such as no recruitment and training expenses, they will be well-aware of the work environment and they will take less time to adjust in the organization.
3. Transfers
This type of recruitment is used by those organization who have more than one operating office. A transfer is referred to as the process of switching from one office to another without any change in the job position or rank.
A transfer can also take place within the different departments of one organization. Whenever there is a job vacancy in one office they ask the employees of other branches and if any employee is willing to take the position he gives transfer on the basis of his job accountability and skills.
4. Employee referrals
Employee referral is one of the best types of recruitment. Employee referral is a method of hiring a new employee by the referral of employees who are already working in the organization.
Employee referral is quite an inexpensive method of recruitment as a company doesn't require to spend on external recruitment process where they are required to pay to recruiters.
Because of this reason companies encourage their employees for an employee referral and give them benefits such as bonus, transfer benefits, etc. if they help the organization in recruiting an employee.
5. Internal advertisements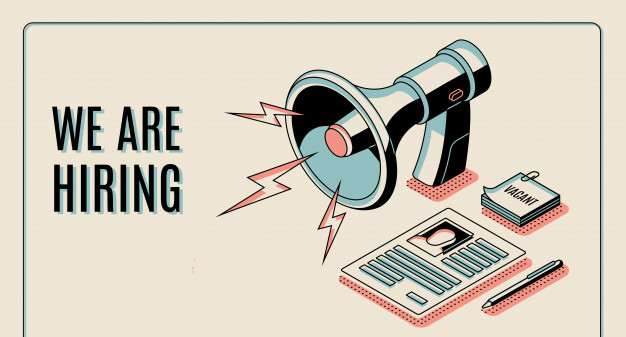 This type of recruitment method is different from promotion. In this type of recruitment, a job advertisement is posted internally in the organization for the vacant post and all employees of the organization are given a fair chance to apply for the post.
This method also saves the expense of recruitment from the external resources and encourage employees to work on their skills so that they can get a better job even a chance comes their way.
6. Previous applicants
Companies come across many application every month and they keep the record of all the potential employees and whenever there is a vacancy arises in the organization they check the previous applicant database and look for the candidates who can be the approached for the job vacancy.
These applicants are easy to approach as they have already shown interest in your organization and most of the time you will get a positive response from them.
7. Hire retired employees
This type of recruitment takes place in rare cases and especially for the position of management or a supervisory position. Retired employees are those who have worked for the organization and left the work because of their old age.
These employees are hired back to work in the position which does not require them to do any physical work and they can make the use of their experience to guide and supervise employees who work under them. Hiring retired employees is the best and inexpensive recruitment method because usually, people who work at managerial positions expect high wages.
8. Intern recruitment
An intern is a student or trainee who works for the organization without pay. Offering an internship is an inexpensive method of attracting fresh talent in the organization. A student, who is studying or has just finished her graduation, usually needs work experience to get a well-paid job.
Therefore, they look for internship opening in organizations for two reasons one is to get experience on the CV and second is to enter the organization they want to work for.
An internship is usually offered for a limited period of time and you can hire these employees if you see talent and skills in them and it will save you additional expenses and time of long recruitment process.
B. External Sources of Recruitment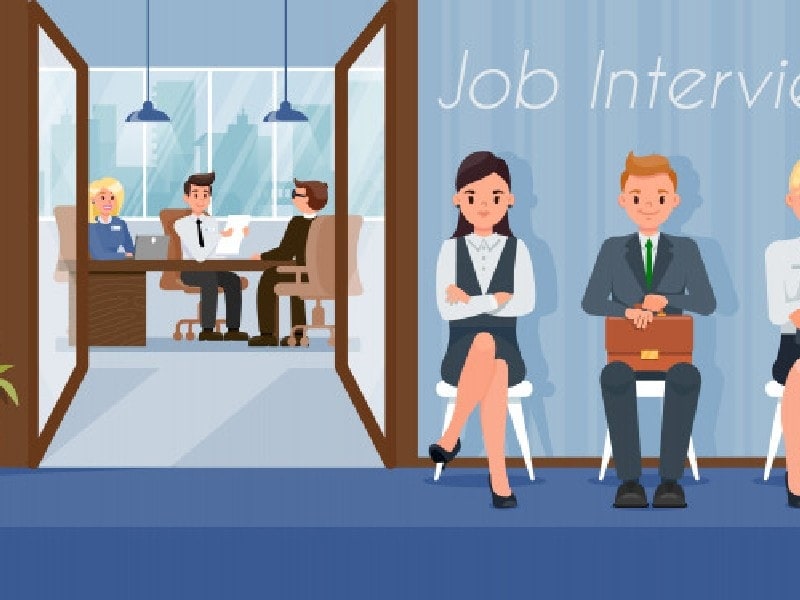 External sources of recruitment are those where you seek employees outside the organization. External recruitment sources are expensive as compared to the internal sources of recruitment.
However, external recruitment process consumes more time in recruitment than the internal source of recruitment. There are various types of external recruitment's. Let us learn about them one by one.
In addition to the above 8 types of internal recruitments, there are 16 Types of external recruitments which are as below (numbering is continued)
9. Advertisement
In this type of recruitment, a company advertises the job opening or vacancy along with the precise job description and stipulation of the requirement on different platforms in order to attract the apt candidates. Organizations give advertisement in newspaper and other similar platforms.
Applications are received and scrutinized, and potential candidates are called for the interview. Advertisement is the most popular and favoured source of external recruitment. This type of recruitment attracts applications for well-established organizations, whereas new or less popular organizations will not attract a large number of applications.
10. Direct recruitment or factory gate recruitment
Direct recruitment or factory gate recruitment method is used for hiring workers who work on daily wages. The company can hang a notice mentioning the requirement of workers for a day along with the job details and people who want a job can contact in the office directly to get the job.
11. Employment exchange
Employment exchange is an office run by the government to provide job opportunities to unemployed people. People who are looking for a job give their details in the employment exchange office. These offices record the details in their databases.
Companies approach these offices whenever there is a vacancy in their companies. It is mandatory for companies to recruit some people through employment exchange. Employment exchange is one of the common types of external recruitment in an organization.
12. Employment agencies
Employment agencies are agencies which help people to find a suitable job. An employment agency works as a mediator between candidates and employers. They provide you with suitable job opportunities on the basis of your qualification, skills, and experience.
These agencies are helpful for both employers as well as for people who are looking for a job. These agencies work on commission with the companies. Companies approach these agencies in order to recruit people and avoid the hassle of the recruitment process.
There are different types of employment agencies that help you find candidates on the basis of the type of job. Let us learn about them.
13. Recruitment through temp agencies
Temp agencies as their name imply help companies to fill a temporary position in the company. The temp agencies are also known as staff agencies. Companies approach these agencies to fill the sudden or requirements.
For example, during seasonal peak times, to fill the position during maternity leaves, etc. these agencies provide employees who work for a certain period of time and employers are required to provide them all the benefits of the job.
14. Recruitment through Traditional agencies
Traditional or contingency based agencies are the agencies which help an organization to find a suitable candidate for their job opening. Some agencies charge a flat fee from the organization in order to help them to find a suitable candidate.
They analyze the requirement of the job and find a candidate whose qualification and skills match with the job requirement and conduct an interview and do a background check. Companies hire candidates on probation for a certain period of time and get regular on the job once he serves his probation period successfully.
15. Recruitment through executives search agencies
Executives search engines are helpful in filling the administrative level or senior-level positions in the organizations. These search agencies charge a fee for helping organizations to fill in the position in the company.
These agencies take a part of the fee in advance (which is nonrefundable) and once the position is filled client companies pay the remaining amount to the search agencies.
16. Recruitment through niche/ specialist agencies
These agencies help in hiring the candidates of certain skills. For example, a company will approach a niche/specialist agency if they want to higher an electronic or aeronautic engineer. Specialist agencies work for the recruitment of specialist employees.
17. Job fair
A job fair is one of the common and popular types of recruitment. In a job fair many companies, set up their booth and conduct a first-level interview in order to fill a large number of job openings.
Candidates who are freshly graduated from college participate in job fairs as it provides them with the opportunity to meet many potential employers at the same time. Participating in a job fair is an inexpensive method of hiring a large number of employees for the organization.
18. Campus recruitment
Campus recruitment means when a company goes to college campuses to hire new candidates. Campus recruitment is also known as campus placement. Many colleges invite companies to their college so that they can get their students to get placed right after they finish their graduation.
This type of recruitment is beneficial for both employer and college as the employer gets to choose employees with fresh talent and college's reputation improves when their students get a job right after they have completed their studies from their college. This inspires other students to take admission in the same college.
19. Passive candidate recruitment
Passive candidate recruitment is when a candidate is not actively looking for the job or is already is employed with some other firm or are retired from their work. This type of recruitment method work for hiring individual candidates and not hiring candidates in bulk like campus placement or job fairs.
For example, if a candidate has special technical skills or business skills which can be beneficial and profitable for the organization to have them in the organization. Passive recruitment method is quite uncommon and is rarely used by big organizations with a huge budget.
20. Employer Branding
Employer branding is a type of recruitment where a company attracts talent by working on the market image of the company. if an employer has a good image in the market then people will automatically want to work in the organization.
Take the example of Google. Google company get thousands of application every day just because of their reputation in the market. There are several other examples of other companies where people dream to get a job.
21. Publication
The publication is a quite simple and inexpensive method of recruiting people. In this type of recruitment, a company which has a job opening post about the opening on a public forum.
For example, they make an announcement on heir website or give an advertisement in a newspaper and people with matching qualification and skills applicable for the job through the same platform.
22. Recommendations
Recommendations, as the name suggests, is a method of recruiting people who are recommended by trustworthy people. Many companies prefer to hire employees at managerial or administrative positions through recommendation.
This type of recruitment works on the goodwill of the recommender and their position in the organization. for example, a person in top-level management can recommend a candidate to work for the lower managerial position.
23. Labour contractors
Labour contractors are those people who provide workers to an organization for a limited period of time or a particular project. Workers usually work with the contractor and workers go wherever a contractor take the contract. This type of recruitment is used for hiring employees for low-level jobs and not for skilled jobs.
24. Walk-In
Walk-In recruitment method is where an organization advertise for the job opening in their organization and tell interested candidates to walk in the office for a job interview. This is the most basic method of recruiting people.
In this recruitment method, a candidate directly meets the employer and not the go through a recruitment process conducted by a third party. Walk-in recruitment method is quite inexpensive as the employer doesn't require to pay a fee to recruitment agencies or to hire a recruitment officer.
In addition to this, they can also judge the skills of the candidate by asking him or her to give a demonstration of their skills. This can also be referred to as a traditional method of recruitment and many small organizations still prefer to hire employees through this method of recruitment.
25. Online Job Portals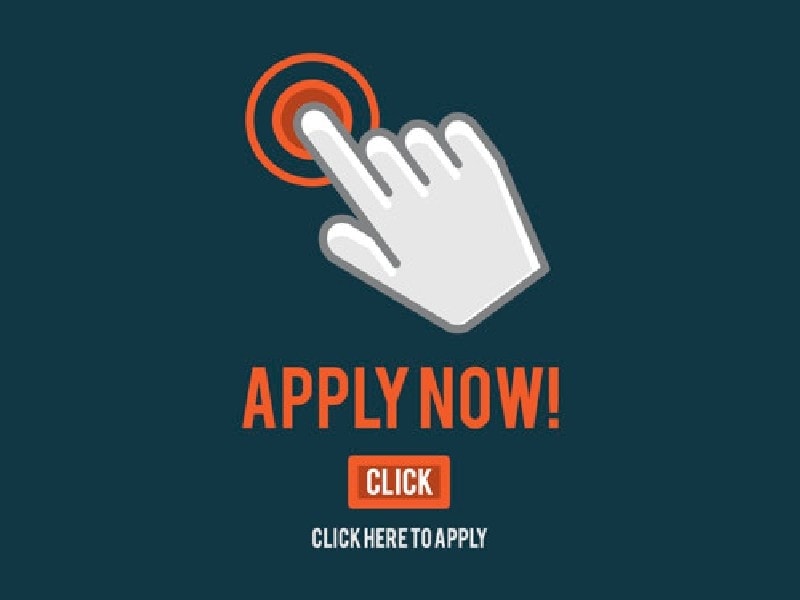 An online job portal is where an employer searches and recruit candidates with the help of electronic media. There are many online job portal where people who are looking for a job make their profile and the employers post about a job opening they have in their organization.
They can go through the profiles of candidates and can approach a candidate whose qualifications and skills match with the job requirement. Technology makes it easy to approach employees and to do background search and recruitment.
Liked this post? Check out the complete series on Human resources