Constructive dismissal is defined as a violation of employee rights so severe that the employee does not have any other recourse other than resigning from his job. He considers himself dismissed even though there has been no formal dismissal on the part of the employer.
Meaning of constructive dismissal
As per the employment law, constructive dismissal is because of the hostile environment at the workplace. It can be because of several reasons over a pattern or single incident, for instance, unreasonable work demands, changes in terms of employment, bad behavior of the boss, dangerous conditions, being bullied at work, demotion without a valid reason or not paying your dues intentionally.
If the employee faces adverse conditions at his workplace, which makes working over there impossible, then he has no other option left and is forced to quit. This is not because he wants to leave the job but because the employer has made the workplace a living hell where he is unable to continue with the job in any circumstances.
Constructive dismissal is common in organizations, and the employee has the right to seek legal action and claim damages, but the fact is that it is difficult to prove the validity of his claims in the court of law.
Constructive dismissal is also known as
Forced resignation
Constructive termination
Constructive discharge
Constructive dismissal is considered a breach of the employment contract between the employee and the employer. One does not require written agreement for the breach as the right to work in an environment that is free of harassment and hostilities and the right to have complaints related to ill-treatment addressed by the employer included in all employment contracts.
Grounds of constructive dismissal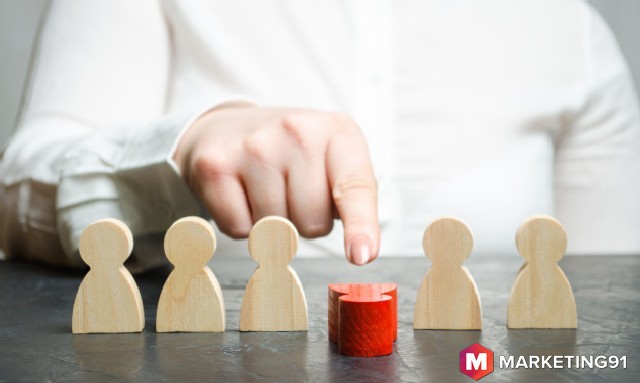 Some common grounds that can result in constructive dismissal are
Reassignment or removal of duties or responsibilities that were till date performed by the employee
Relocation of an employee to a place that is undesirable to the employee
Reduction in pay without offering a reasonable explanation
Refusing to clear the dues or previous salaries
Allegations of poor performances that are of course unfounded and undeserving
Harassment at work and that might include sexual innuendos
Cut their support or bully the employee by the employer or his colleagues
Demoted without any rhyme or reason
Forced to work in an environment that the employee does not consider safe
If the employee no longer trusts the workplace and his confidence is shattered because of continuous ill-treatment
Singling out amongst other employees for no raise in pay
Introducing new duties without consulting you
Unreasonable disciplinary proceedings
Falsely accusing the employee of misconduct
Withdrawal of company vehicle which was part of his job contract
Refusing to grant leave for his allotted holiday
Being paid incorrectly for a consistent time
Changing work hours without agreement and which look genuinely unreasonable
Excessively disciplining of employees
Suspension without pay
Arbitrary behavior
Failure to notify a woman that she could take maternity leave between this specific period
Ignoring complaints
Placing the employee on probation without just cause
Persistent swearing
Refusing a request for flexible working
Humiliating the employee in front of other staff members
Verbal abuse referring to incompetency, size or gender
Not supporting the employee in stressful work situations
Forced to work in conditions that are against safety laws and are a breach of health
Not confirming continuity on TUPE transfer
Postponing an employee's starting date and that too because of unreasonable reason
Employer tricking the employee on resigning with false information
The employer has not complied with reasonable adjustments if the employee has a disability
Types of constructive dismissal
There are two types of constructive dismissal, and these are
1. Statutory
Under this type of constructive dismissal, the conduct of the employer is in question. Whether the employee terminated with or without notice does not matter, what matters is that the employers conduct forced an employee to seek constructive dismissal
2. Common-Law
In such cases, the requirement for constructive dismissal is a repudiatory breach. It indicates that the employer does not consider himself bound by an essential or important part of the contract. It does not matter if the employer meant or did not mean to repudiate the contract; just an indication is enough to substantiate the claims.
Examples of constructive dismissal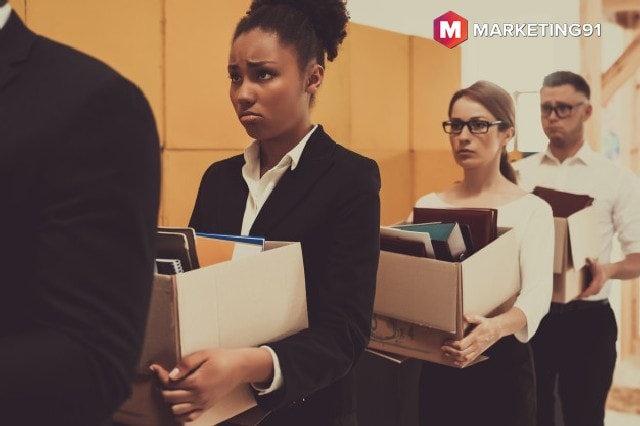 Sam has been working as a manager in his company for three years when his dad fell ill, and he had to take a leave of absence for two months. When he returned, many of his responsibilities had been allotted to another employee. He asked about them and was assured by his senior that they would soon be transferred back as it was just a process.
With time he found that other duties were also given to that employee and he no longer was working as a manager of his firm and his role and responsibility were now that of a junior. When he contacted the manager again, the reply was the same as before, and there was no change. When Sam saw no improvement, he wrote a letter to his head and stated that if he was not reinstated again with the same responsibilities as he was contacted for he would consider himself constructively dismissed and leave the employment.
After his dismissal, Sam filed a case in the tribunal against the company and pressed charges for constructive dismissal. The adjudication officer validated his claims because the company was not intending to honor his contract as a manager. His termination was believed to be constructively dismissed and was allowed compensation against it.
An employee can claim constructive dismissal if he has to face threats or harassment at the workplace.  Venkat was hired in the company as an accountant because his qualifications surpassed every other candidate. His boss wanted to hire a relative for that job, but the relative could not make it in the last round. Now Venkat's boss started harassing him at every turn.
He used to reprimand him without any rhyme or reason in front of others. The conditions became intolerable after some time and Venkat had to resign from the office. It was a case of constructive dismissal, and he claimed so during his dismissal.
How does constructive dismissal come about?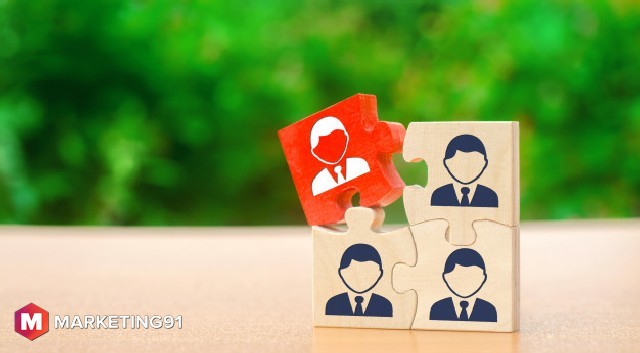 Several instances can result in constructive dismissal for example
Both the employer and the employee must try to talk and resolve issues before resorting to such an extreme step because constructive dismissal is a serious thing. The employee has the right to complain to his employer, but if things are not resolved in any manner then the employee does not have any other option other than constructive dismissal
There is a qualifying period if an employee wants to register a case under constructive dismissal. Earlier the rules stated that he employee must have worked in the company for at least one year, eleven months and three weeks but in the year 2012, the rules were changed and now the term is for two consecutive years to register a case. Only if the matter relates to discrimination, then the employee can register his case without working for a mandatory period of two years.
If the employee finds the reason for constructive dismissal he can resign immediately without giving notice
If the employee wants to look for another job, he can stay back under protest, but then the employer can use these grounds against him. This is why the legal authorities advise the employee to leave his job immediately if he wants to pursue a case of constructive dismissal
An employee needs to register a claim of constructive dismissal at the time of departure from the company because the case will not hold up against a tribunal afterward.
The rules are very clear, and it states that the employee must present their situation related to constructive dismissal to the tribunal within three months of either the last paycheck or leaving their place of work.
How to prove a case of constructive dismissal in front of a tribunal
It is the employee who has to register a case against his employee in front of the tribunal and later prove it in favor of himself. He can take the help of Local Citizens Advice, union or a lawyer and will need the following evidence
Record of incidents- The tribunal will ask for the record of incidents, and it includes the place, date and time when the incidents occurred which later resulted in his resigning from the job
Statements from the witness – The tribunal will not just believe the evidence which the employee has presented before them without someone confirming his story. He will be asked to present a witness in his favor, and in this case, colleagues are the best witness because they have to be aware of the on-goings in the workplace.
Documents supporting the case – The tribunal will ask the employee to provide supporting documents that will help them in deciding in favor of his case. If the employee has been underpaid or not paid, then pay-checks and other official records can substantiate his claims.
Constructive dismissal compensation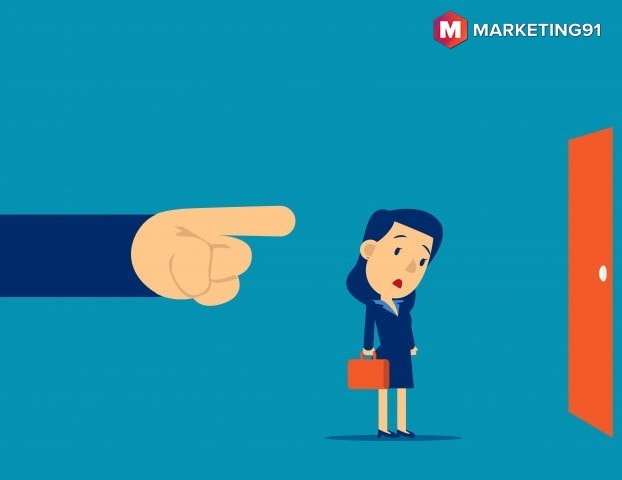 After an employee files for constructive dismissal and his case is considered genuine, then he can ask for compensation.
 It is a fact that only 5% of claims can win compensations in the tribunal and only when it is proved that it was the employer's conduct that resulted in the resignation of the employee. Hence if an employer has put his employee underperformance improvement plan, then the tribunal will not entertain your call and ask you to stick it out in your job.
The constructive dismissal claim can also be dismissed if the tribunal feels that the employee has accepted the employer's misconduct and has left it too late to resign. The tribunal will confirm whether the employee has worked in his job continuously for two or more years or not to claim a case of constructive dismissal.
Only in cases where the employee can prove discrimination for instance related to pregnancy, race, religion, disability or sex, breach of contract like change in commission structure and whistle-blowing, for instance, the employee has revealed, malpractice and he is being harassed for it then the there is no requirement for a two year qualifying period.
The amount for constructive dismissal compensation varies as there are several factors which the tribunal has to take into account.
The factors that the tribunal takes into consideration is the length of time the employee has served in that company, employment relationship, the pay of the employee, loss of net earnings after, during or before the employment, wage loss, loss of health insurance, loss of company vehicle, bonus, overtime and other earnings.
The tribunal board also looks at the loss of statutory rights and whether there has been pension loss of the employee. All the factors are to be calculated to factor the actual compensation.
The employee who is aged 41 years and above will be eligible for one and a half week's pay for every year of his employment. If his age is between 22 years and 40 years, he is eligible for one week's pay for every year of his employment, and if the age of the employee is less than twenty-two years, he is eligible for half a week's pay for every year of his employment.
Remember the maximum amount an employee can win as per constructive dismissal compensation was 15,240 pounds. As of October 2019, there has been a cap of either one year's salary or the amount of 86,444 pounds and that too whichever is lower, not higher. Remember the legal fees, travel costs and other costs can be up to 100,000 Pounds, and hence an employee can be in red and not green if he is looking for constructive dismissal compensation.
Liked this post? Check out the complete series on Human resources