Definition: Informal learning is the learning that takes place outside of a formal and structured environment. It is a learning style where it is the learner and not the teacher or the instructor who sets the goals and objectives of the learning program.
What is informal learning?
Human beings keep on learning throughout their lives, and it is a fact that 90% of it is in an unplanned and unstructured way. It happens naturally, with the learner grasping the knowledge inadvertently without any conscious thought.
Informal learning includes learning from experience and self-directed study like self-study, looking at videos for information, participating in chat rooms, reading articles online and offline, participating in coaching sessions, and taking part in informative discussions.
With time, organizations have started putting their onus on an informal way of learning alongside the formal way. They have realized its benefits to the organization, and this is why they began fostering this type of learning environment in the workplace.
The transfer of skills and know-how to and from the employees is instrumental in boosting the efficiency and productivity of an organization. Enhanced employee performance results in increased profitability.
Types of informal learning
The three informal types of learning are as follows
1. Self-directed learning
This informal type of learning takes place without the help of an educator but sometimes includes a resource person as a helper. An example of self-directed learning is cooking a dish with the help of a recipe and also a mother as a resource helper.
2. Incidental learning 
This type of learning occurs when the learner does not have any intention of learning from a specific experience but still, the learning takes place. An example of incidental learning is a child touching a hot iron.
3. Socialization learning 
This type of learning takes place in everyday life because of human behavior, attitude, values, and skills. An example of socialization learning is a child speaking a language by himself whom his parents speak in front of him without any specific lessons or directions.
Informal learning activities and examples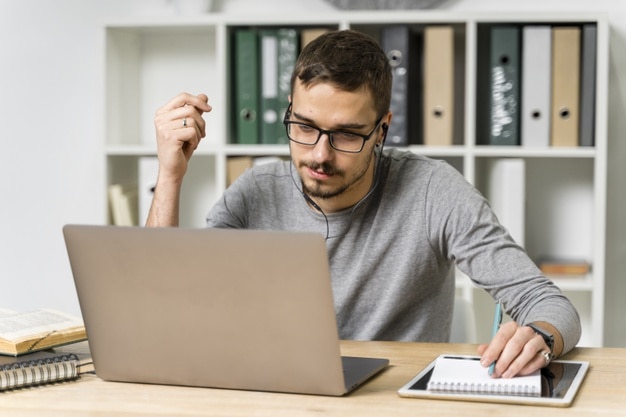 It is believed that in the informal type of learning, 70% of the knowledge comes from the job experience of an employee, 20% from the interactions and other activities that he participates in his workplace like mentoring, seminars, escape rooms, sports activities, etc. and only 10% from formal education.
This shows how important the informal type of learning is in the workplace.
Some important examples of informal learning in the workplace that will boost employee engagement are as follows-
1. Social media engagement 
Social sites like Facebook, LinkedIn, etc. are considered some of the best to gain useful industry-based information. When the organizations encourage its employees to connect online with other employees in the workplace and also other industry leaders, it helps them to keep track of the latest trends and news
2. Mentoring in the workplace 
Some organizations prefer to pair new employees with the more experienced ones to give them exposure and learn from seasoned employees who have been working in the company for a long time.
Learning by example and observation increases the chance of learning and retaining the information. The workplace mentoring boosts employee engagement in the workplace and helps in the succession planning process
3. Seminars 
Organizations encourage their employees to attend industry-related seminars by giving them free tickets. Without the pressure to learn, the employees are free to absorb any information they consider vital or if it interests them.
There are no set standards to meet, and this fosters an environment of learning as employees can grasp new and essential information as they seem fit
4. Escape rooms 
The escape room is considered effectual for boosting employee engagement in the workplace as it offers an opportunity for leisure activities that fosters skills like teamwork, problem-solving and improved communication
5. Happy hour or company sports 
Organizations often encourage employees to take part in company sports or in the happy hour to let go of their worries for the time being. This gives the participants a viable opportunity to get to know other people informally.
Sports activities result in exercises, the release of pent-up energy, and a night of good sleep that is important for the overall well-being of an employee. Conversations in the happy hour are a source of an informal type of learning and fruitful networking. All these activities boost employee engagement in the workplace
6. Ropes Course 
Although considered physically demanding, a ropes course is deemed productive in boosting employee engagement in the workplace as it improves determination and focus. It teaches communication, teamwork, leadership, and how to overcome fear and anxiety in the workplace.
7. Volunteering 
This is an opportunity to learn skills on the site of a project. It is rewarding for the employees as there is no formal training or groundwork required for it. The volunteering activities reinforce an employee's ability to learn and act effectually
8. Trade shows and manufacturing facilities 
One of the most common examples of learning activity in a workplace is by taking trips to trade shows and manufacturing facilities as it helps to connect with useful information that will boost employee engagement and interest
Advantages
The benefits of learning informally in the workplace are as follows
Learning informally in the workplace is considered beneficial as it is self-directed and provides the employees with the control to pick what they want to learn at their will. This choice increases the chance of engaging with the content
Learning without a conscious thought happens automatically and faster. The learner can put it to immediate use
Learning of this type often occurs in the context of the job and improves performance
The learners often drive this type of self-directed learning own curiosity and motivation and thus gives him internal satisfaction of achieving something worthwhile by himself
Informal type of learning in the workplace is considered beneficial as it saves the business time, resources, and money
Learning is more focused and driven when it happens in an informal way
Informal type of learning gives the learner the necessary control to choose the content as per his needs, preferences, and relevance
Learning informally allows the learner to satisfy his natural curiosity and improve his knowledge at the same time
This type of learning is beneficial for an employee in the workplace as it offers the employee more control over the content that he wants to explore and learn.
The process seems more fulfilling, and this is why an employee can retain and use this knowledge for a long time
Informal type of learning is more fun this way as it is triggered by the own interest and willingness of the learner
Informal type of learning in the workplace is considered beneficial as it encourages collaboration amongst the employees where the onus is on improvement, efficiency, and performance gains
The learner decides the pace of learning, and there is no internal and external pressure of gaining the knowledge in a specific time
Informal learning is considered beneficial for an employee as even a rookie can seek it quickly by asking questions, making observations, and interacting with colleagues and peers about the topic. There is no hefty fees or going to an educational institution for a learner with an intent to learn things
This type of learning proves more rewarding and empowering for the learner
The spontaneous and impromptu nature of the learning makes it an exciting journey and helps the learner to grasp and sustain the knowledge willingly
Informal type of learning in the workplace is considered beneficial as it creates a learning ecosystem that nurtures and promotes new ways to learn and grow
In an informal type of learning, tediousness and procrastination is replaced by curiosity and excitement, and this leads to better retaining of knowledge
Disadvantages 
The disadvantages of informal learning in the workplace are as follows
Sometimes the information that is passed down can be missing or incorrect or could become twisted with time. Informal type of learning does not seek to verify the knowledge, and in cases, there has been a hint of doubt on its effectiveness.
The skills and knowledge in employees acquired through the informal type of learning is less evident to employers than the ones obtained through a formal education
Informal type of knowledge is not considered credible because of the lack of a proper degree or certificate to justify and back it up
Conclusion
Knowledge is everywhere, and it is up to a person how he grasps it. When an organization offers informal educational opportunities, it keeps the employees mentally active and encourages them to grow. The intentional learning helps the company to harness the power of an engaged and learned workforce to their advantage.
Liked this post? Check out the complete series on Human resources