Talent acquisition is a process of identifying, acquiring, assessing, and hiring candidates to meet organizational needs. Every company has an effective talent acquisition team in place to fill open job positions with skilled human resources. Professional skills should include maintaining compliance and hiring standards, candidate assessment, sourcing strategies, employment branding practices, and corporate hiring initiatives.
It is a separate department that works in tandem with the human resources department for corporate hiring initiatives within a company. The foundation of an effective talent acquisition strategy is dependent upon future resource planning, employer branding, and creating a pool of qualified candidates.
Importance of Talent Acquisition
To achieve success every company needs a talent acquisition department at its disposal. Human resources are one of the most important assets for an organization without which they cannot think of growth and development.
The importance of specialists and professionals is immense as they are the ones entrusted with the objective to hire the best available resources for their company.
The responsibility of a professional is important as he is assigned several roles that will make the candidate experience as smooth as possible.
The importance of talent acquisition is that the related team is entrusted with employer branding and selling that brand to potential hires.
The department is important as it encourages candidate encouragement and helps in developing a successful candidate relationship with the company.
The importance of talent acquisition is that it aids in maintaining employee morale within the company by adopting necessary and relevant strategies.
This department has a vital role to play as it is responsible for retaining the best talent that is essential for the company.
Talent Acquisition vs. Recruitment
Talent acquisition and recruitment are two roles that share the same objective. They are entrusted to hire the best acquisition talent and fill open positions in the company. Their roles may overlap but no doubt some major points make their departments different from each other. This is why an organization can have both departments working side by side.
The first point of difference for Talent acquisition vs. Recruitment is that the former puts focus on strategy whereas the latter on tactics.
Talent acquisition is about fulfilling the long-term goals of the company whereas recruitment is all about fulfilling the short-term goals.
Talent acquisition planning professionals need to create a large pool of strong talents whereas recruitment planning professionals need to pull the best talent from a pool of limited talent to fill immediate needs as quickly as possible
Talent Acquisition Process
Effective talent acquisition includes the following steps
1. Lead generation
Generating a large pool of qualified candidates to fill the required positions is the priority of the talent acquisition department because it has to fill open positions with the right talent. The team is on the lookout to network, make their talent needs to be known in the industry, and build relationships at online forums, conferences, events, and social media networks where promising candidates gather.
2. Filtering
The talent acquisition professionals and recruitment professionals need to work together to filter candidates based on work experience, education, and skillset.
3. Recruiting and attracting top candidates
The talent acquisition process includes creating a competitive compensation package and promoting a strong brand value and company culture in the industry to attract top candidates. The manager is entrusted to make the interviewing, hiring, and recruitment process as smooth as possible for a positive candidate experience.
4. Interview and assessment of top talent
This step involves preparing interview questions and identifying performance key indicators that will help in candidate assessment and interviewing. Personality evaluation and skill tests are often used by the talent acquisition team during this step.
5. Evaluating references
This step requires hiring managers to evaluate the references of the candidates to validate their claims. This will remove any concerns about their qualifications and character.
6. Selecting qualified candidates
This is the step where the professionals create an internal grading system and takes the help of selection software to select qualified candidates that will prove a perfect fit within the company. It is important to make the selection of a new candidate as hassle-free as possible.
7. Hiring and Onboarding within a company
The last and final step to hire top talent is hiring and onboarding. The team tries to create a smooth onboarding by streamlining the talent process so that the new employee feels comfortable on his first day.
Tips for Effective Talent Acquisition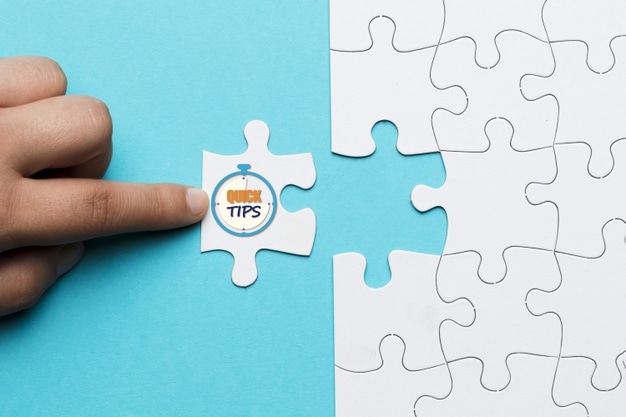 Some tips for effective acquisition of talent are as follows-
1. Forecast effectively
Forecast effectively to avoid any discrepancies in hiring at a later day. There will be roles that the talent acquisition department needs to fill, decide which type of candidates in that position have proved useful for the company in the past. Do not shy away from creating a longer interview and hiring process for critical positions and that the forecasts take the difficulties and timeline into consideration.
2. Build an organized and high-quality recruiting process
An important tip at such times is to build an organized recruiting process that will help to identify qualified people.  There should be high-quality processes in place to source the right people in the industry. If you belong to an organization with a large number of employees take the help of high-end mechanisms to produce desirable candidates and if employees in your organization are of a limited number you can take the help of simple tools like an excel spreadsheet to streamline the process.
3. Collaboration
An important tip in regards to effective talent acquisition is to collaborate with relevant teams throughout the process. Align your talent acquisition strategies with the hr department so that the hr professionals can work in tandem with the specialists.
4. Do not rush the process
One of the most vital tips that will take an organization further is that the talent acquisition team should never rush the interview. There is no need to cut corners and save time or expenses for the organization. Give the strategy and corporate hiring initiatives ample time to make sure that the company is hiring the best candidate to fill the open positions for both short and long-term scenarios.
Conclusion
Every organization needs a talent acquisition process for assessing and hiring people. It is considered the driving force behind the best human resource asset within the company. If you have proper strategies, processes in place along with specialist recruiters then it is a sign of positive long-term growth.
Liked this post? Check out the complete series on Human resources