The act or practice of doing volunteer work in community service –  Merriam Webster.
Definition
Volunteerism is defined as a concept or practice of offering services in a charitable organization or social agency without accepting any pay for it.
Most organizations are supporting such services that allow their employees to offer valuable time and talent to the community while remaining on the payroll of their organization. Business entities often mobilize their resources so that the entire organization can volunteer for a good cause.
The power of volunteerism
Volunteer work is one of the best ways of bringing transformational change in a community. It encourages a strong civic sense and the willingness to give something without expecting a monetary return.
People all over the world, especially the youth or the new millennia have become one of the prime advocators of volunteering work. They are motivated by values like freedom, equality, and justice that propel them to do something good for others. The power of such selfless acts can be felt across innumerable fields like combating social exclusion, eliminating poverty and improving education, etc.
Important tips regarding volunteering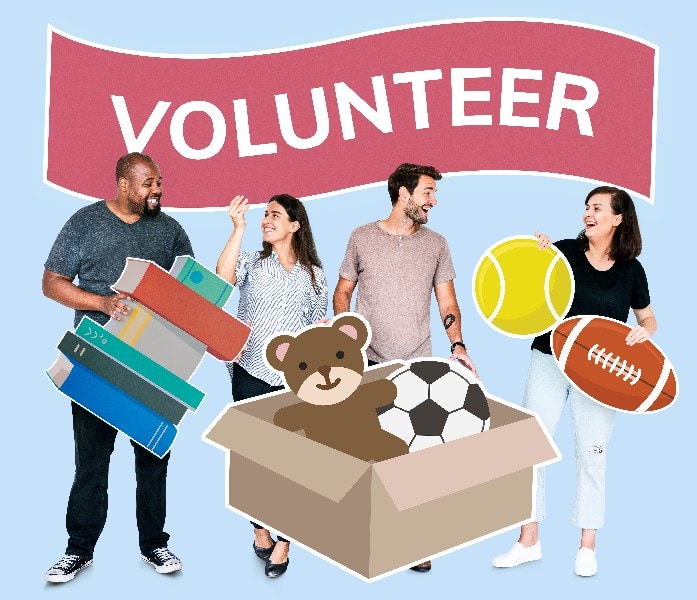 Some of the significant tips regarding volunteering are as follows-
1. Attend a conference on volunteering 
If you are looking for tips on volunteer work, then attend several conferences to know about the concept in detail. Inspirational speakers, educational workshops, interactive activities, and panel discussions on innovative topics will broaden your horizons.
It will bring in contact with other volunteers and help to engage, network, and learn about what volunteering work is and how you can make a success of it.
2. Work together 
Volunteering work involves working with like-minded people to help people in need. The idea is to think of other volunteers as trusted hands who are also contributing their time and efforts to bring a small change in the world.
3. Boost involvement 
An organization needs to boost the involvement of its volunteers so that they can advocate philanthropy and volunteering practices around the world.
Examples 
Some examples of volunteer work are as follows
Raising funds
Planting trees and creating awareness about the benefits of a green environment
Cooking and serving food at community halls
Talking and guiding the young generation on a path that will help them to achieve desired goals
Offering to teach interested students
Help in the animal shelter
Offer help with children
Taking part in relief projects
Advantages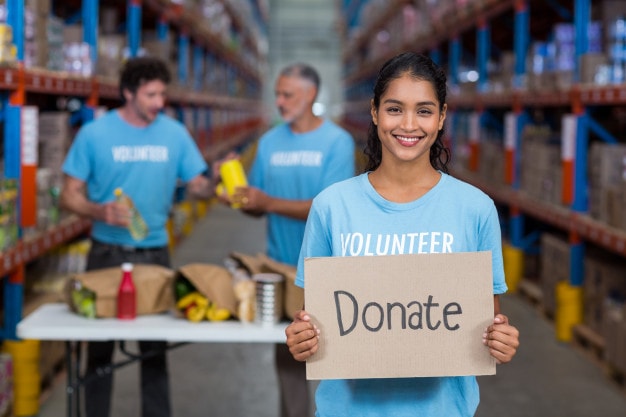 The advantages of volunteering work are as follows
It is the volunteering work that often holds a community together. It helps a volunteer to connect with a community and help it in becoming a better place. Remember even a small effort on your part goes a long way in making a viable difference in the life of someone
Dedicating your services for community work helps in making new friends, strengthen existing relations, improve social skills, and expand your network.
Committing a shared activity is one of the best ways to connect with people of common interests
Volunteering activities provide ample opportunities to develop as well as practice social skills and make more contacts and friends
Children watch their grown-ups doing volunteering work, and it fosters the same feeling in them from an early age. They realize at a tender age that volunteering is one of the best ways to make a difference, and this feeling helps them to become volunteers when they are old enough to do so.
One of the significant advantages of volunteer work is that it helps to fight depression and anxiety
Volunteer work acts as a booster in gaining an extra dose of self-esteem and self-confidence. Doing good work provides a sense of pride and accomplishment that results in life satisfaction. Feeling good is a positive emotion that carries forward and is reflected through an optimistic approach in both personal and professional life
Volunteering work requires a person to stay physically fit
Volunteering gives a structure to human life especially people who have lots of time in their hands and are unsure of what to do
These activities help to ward off loneliness and bring forth a smile on your face that is there to stay
Employees who are ready to offer their services for volunteer work can develop strong professional relationships that help them in their endeavors.
Meeting with new people helps to know about good job openings and new opportunities that will prove beneficial
Volunteering work helps an individual to sharpen and hone his soft skills, for instance, teamwork, project planning, problem-solving, task management, goal setting, communication and adaptability
Volunteering work helps an individual to learn job skills.
The advantage of volunteer work is that it helps a person to explore his interests in a meaningful way. It helps to gain a better vision and renewed creativity that brings fulfillment in life
Conclusion
Volunteerism is one of the best ways to give back to the community and help people who are in need. As per the new statistics, it is the younger generation who is most active and is coming forward to donate their time and services.
In the next position are the older adults and the women who are striving to make a difference in the world. Volunteering is all about helping others without any ulterior motive. It is the best way to bring a smile to everyone's faces.
Liked this post? Check out the complete series on Human resources