Employee relationship management is often known as ERM and is a system that encourages the relationship between an employee and the organization. This platform integrates the mutual interest of both the involved parties so as to foster better results.
What is employee relationship management?
An organization is fully dependent on its workforce to reach a shared goal of efficiency and productivity. It is vital that the employees work as a team and accomplish set goals effectively. The employee relationship management helps to avoid conflicts and misunderstandings in a professional environment and facilitates reaching targets at a much faster pace.
Employee relationship management is all about handling, managing and monitoring the relationship between the employee and employer as well as all the employees in a company. This process is used by organizations to determine the needs of their employees so that they can work in a better environment.
Activities necessary for healthy employee relationship management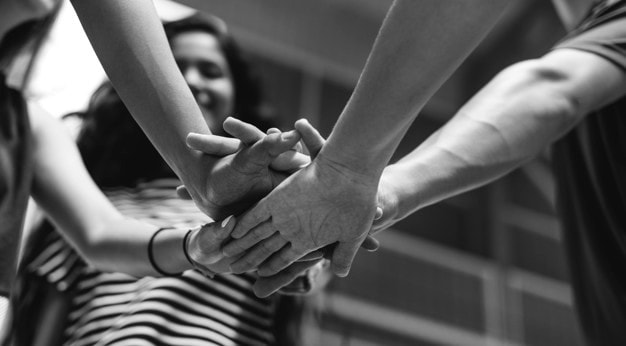 The following activities are considered necessary to develop healthy employee relationship management.
1. Encouraging group activities and intermingling
When individuals work together in groups there is an increased chance of better comfort levels. Intermingling and discussing the various issues helps the teams to gel and reach their set targets easily. An important way to encourage bonding via group activities is by ensuring the participation of every member during celebrations and company events.
2. Avoid blame games
Back-bitching and blaming others for your misfortunes or mistakes must be a strict no-no at a professional place. It spoils working relationships and leads to conflicts and controversies that are unproductive in the long term. Respect the other employees and treat them with deference because respect begets respect.
Do not take part in useless criticism of either your superiors or peers or co-workers as it can turn back to bite you.
3. Transparent and open communication
Problems, misunderstandings, issues, and conflicts are an integral part of every workplace. The remedy lies in creating a team or a point of contact that can handle the said issues effectively so that it does not have a lasting impact on the performance and efficiency of the members. When an employee knows who to get in touch in case of issues, it minimizes the waste in terms of time and effort.
It is important to set up regular meetings where everyone can bring out the issues that they are facing without fearing any repercussions. Transparent and open communication goes a long way in bringing about a healthy employee relationship management.
4. Discourage closed cabins
Times are changing and employers are encouraging the use of cubicles and workstations instead of closed cabins for better employee relationship management. When an employee is enclosed in a cabin he is shut away from others and seems distant and aloof to other members. Employees in workstations are in constant touch with other employees.
Discussing things, observing others at work and sharing little titbits builds trust and this encourages better understanding and a happy work environment.
5. Do not dominate other employees
Even if you are the team leader it is important that you do not treat other members without respect. No one likes a dominating force. Yes, a leader should be a bit forceful but never cross the line otherwise the members will hesitate in coming to you to resolve work-related issues.
6. Do not play favoritism
The office is not the place to play your card of favouritism. When an employee starts believing that his boss is favoring another member over him he will start losing his poise. This will result in less efficiency, loss of self-confidence and ultimately minimum productivity.
Make sure you are not part if you want to encourage activities necessary for healthy employee relationship management.
Functions of employee relationship management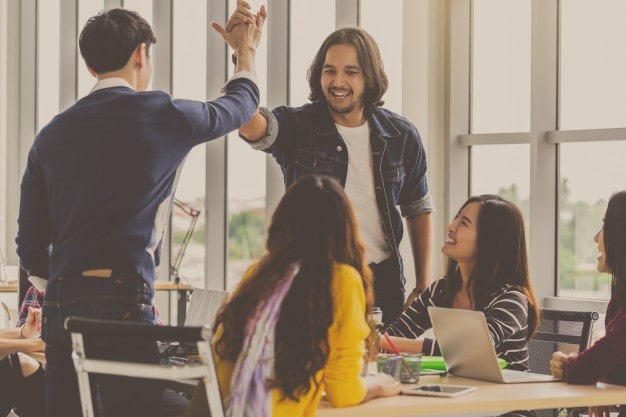 The important functions of employee relationship management are as follows-
Improving the morale and confidence of the employees
Making employees proficient and skilled in their work
Encourage the employees to participate in meetings, seminars, and events
Helps to bring forth creative and innovative ideas by encouraging their potential levels
Encouraging a dynamic and challenging work culture
Stop the concept of favoritism and discrimination at the workplace by treating every employee fairly
Develop coordination between members
Make employees responsible so that they can take ownership of their actions
Increase flexibility in the employees
Make sure that the employees are given several basic amenities like free medical facilities and health check-ups on a regular basis
Workplace evaluations and performance reviews
Advantages
The advantages of employee relationship management are as follows-
Opens new ways of communication between employees as well as employer and employees
Helps to deal with clients and customers in an effective manner
An important advantage of employee relationship management is that it strengthens the culture in a company
Employee relationship management tool leads to higher levels of productivity in the employees
Effective employee relationship management has a direct impact on the growth, prosperity, and revenues of an organization
The employees tend to take on more responsibilities as they gain confidence in their work
Strong employee relationship management results in better morale and job satisfaction
Increased enthusiasm results in lower levels of stress
Encourages employee retention
Reduces the cost of re-hiring and turnover
Ensures harmonious and healthy workplace environment
Fosters loyalty and trust towards the company
Employees tend to be present in the office frequently
Issues that gives rise to the need for employee relationship management
The common issues which give rise to the need for employee relationship management are as follows-
1. Annual leave
Most of the employees are not aware of the leave policies of their workplace. In order to avoid such issues, you need to adopt an effective employee relationship management process
2. Conflict management
Conflict, mismanagement, issues, and disagreements are found in most workplaces. In order to manage the overall wellbeing of its employees, it is vital to address the issues and take proper steps to implement an effective employee relationship management system.
3. Attendance and hours worked
Generally, employees will question the number of hours they have worked. To solve this problem organizations are investing in new tools that offer a viable remedy. It helps to time in and out and thus the attendance of every individual is regularly clocked.
In case of discrepancy, the security camera helps to come at a viable decision.
4. Pay raise
One of the most common issues that an employee has is about his pay raise. When you have an effective employee relationship management tool in place you have a set and standard procedure that ensures pay raise on the same playing field for everyone
5. Safety measures
Maintaining a safe environment is a necessity and it is this issue that encourages the need for employee relationship management system in place.
Liked this post? Check out the complete series on Human resources