The training program is defined as an activity or activities that include undertaking one or a series of courses to boost performance, productivity, skills, and knowledge. It is generally a cost-budget endeavor with flexible time.
What is a Training program?
Training programs are considered an integral part of development for human resources. It is an organized tool for the development of specific skills to the desired standard with the help of information, instruction, guidance, and practice.
Employee training programs are in the rage both in start-ups and established business entities as it brings a fresh perspective on the thinking process of an organization. More and more people are giving credence so as to include it in the workplace because it will boost development opportunities and promote employee retention.
Characteristics of training programs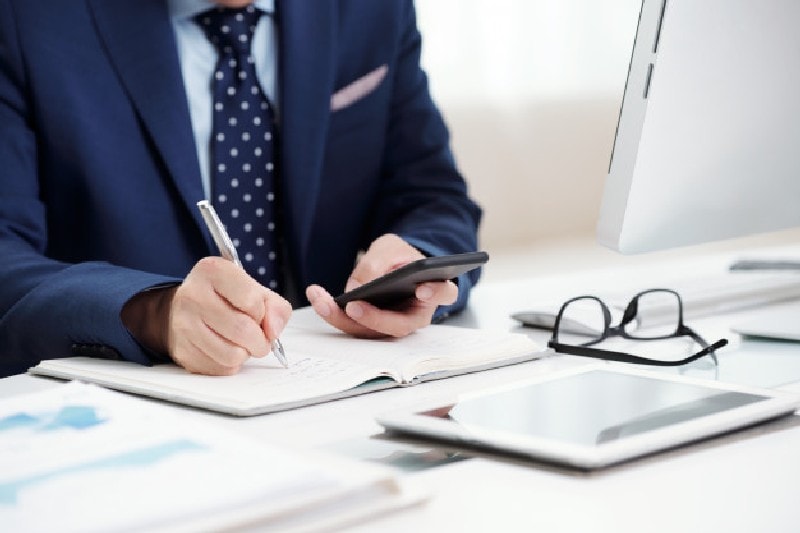 The characteristics of an effective employee training program are-
1. High-quality program management
The person in charge of the training program is responsible for planning and implementing training initiatives. He should be open-minded and motivated so that he can help the employees in reaching their potential
2. Identify the needs of an organization
It is important to identify the needs of an organization and build a training program that will take the company forward
3. Evaluating adult learning benefits and shortcomings
It is vital that emphasis is given to the fact that adults are fast learners and they already have a strong base of existing knowledge
4. Identifying training objectives and evaluate training
Identify the objectives of employee training and evaluate them to create an effective program.
5. Alignment
It is vital to align organization initiatives with needs to address all issues
6. Easy access
An important feature of the employee training program is that it is vital to have easy access if a company wants to implement a successful training program.
7. Multimedia options
This is the age where technology is evolving every second and an important feature of the employee training program is that the organizations must take advantage of advanced technology for their growth.
Take the help of audio, graphs, diagrams, texts, video, images and multimedia content to put your case forward.
Types of employee training programs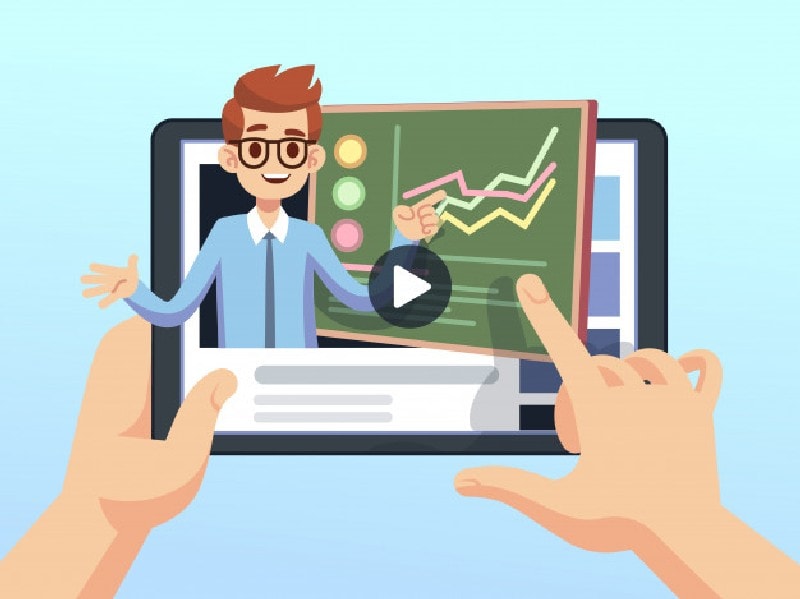 A training program is an opportunity to polish skills and gain further knowledge. The different types of employee training programs include-
1. Instructor-led training
The most popular and traditional employee training method is an instructor-led training program. It is conducted by a professional trainer with the help of prescribed materials and tools and is especially effective for complex topics.
The trainers are in the driving seat and answer particular questions; nudge employees towards the use of necessary resources and implements training style and level in a manner that the employees are able to undertake.
This type of training has its own limitations as it is both time-consuming and expensive and is not suitable for concise topics.
2. Simulation employee training
This type of training is offered via a virtual reality device or a PC. It has found acceptance amongst trainees that are placed in high-stake fields and is often undertaken by high0end employees, doctors, pilots, etc.
The advantage of Simulation employee training is that it is reliable and highly effective with a good consistent progress rate. Its disadvantage is that it is a bit expensive compared with other types of training programs.
3. eLearning
In the present scenario, the most preferred type of training program is eLearning. It relies heavily on online videos along with interactive games, activities, tests and gamified components. It is very easy to implement online training for a large number of trainees at once. It has a high turnover rate as it can be implemented in remote places where traveling is difficult.
The eLearning has some limitations of its own like there is a lack of solid strategy in terms of instructional design to support it. It is necessary to keep it updated if you do not want to be left behind. Moreover, the points that make it fun make it look outdated quickly.
4. Mentoring training
This is a type of hands-on employee training program with an emphasis on the relationship between trainee and trainer, who can be a coach, mentor, veteran employee or supervisor.
The advantage of this type of employee training program is that it enables the trainee to discuss and sort any issues that he may not be comfortable sharing during group training. Its drawback is that it is expensive as hiring a trained coach or mentor costs money.
5. Lecture-style training
As the name suggests the lecture-style training program is used in cases where you want to impart a large portion of information to a hefty number of population. The disadvantage of this type of training is that there is no actual relationship between the trainer and trainee and can seem boring after a time.
6. Hands-on training
This type of training puts its onus on the individual needs of the trainee. This is experimental training and is implemented on the job itself to make the workforce fit into their role. The only drawback is that it is time-intensive and is applicable only when the firm has enough resources to support it easily.
7. Case studies
One of the types of employee training programs that have been in existence for a very long time is case studies. It is the quickest way to know about focussed studies.
8. Group discussions
Group activities and discussions can bring people closer and help in finding the perspective of someone else. It enables several employees to train together and is used for complex issues.
The drawback of this employee training program is that too many disagreements can cause fall-out between everyone and can lead to discord and an unhealthy environment.
9. Management specific activities
This type of employee training program puts its onus on the needs of the manager and includes eLearning, role-playing, brainstorming, and simulations. This is done to address the additional needs of managers separate from other employees.
10. Role-playing
During the role-playing type of employee training program, the trainer asks the trainee to consider different viewpoints, think on their feet and work through one aspect of their job as part of a scenario.
The advantage of role-playing is that it is effective in group activities but not when you have to deal with simple topics. The other limitation of this type of training program is that it is expensive in terms of time.
Types of online employee training programs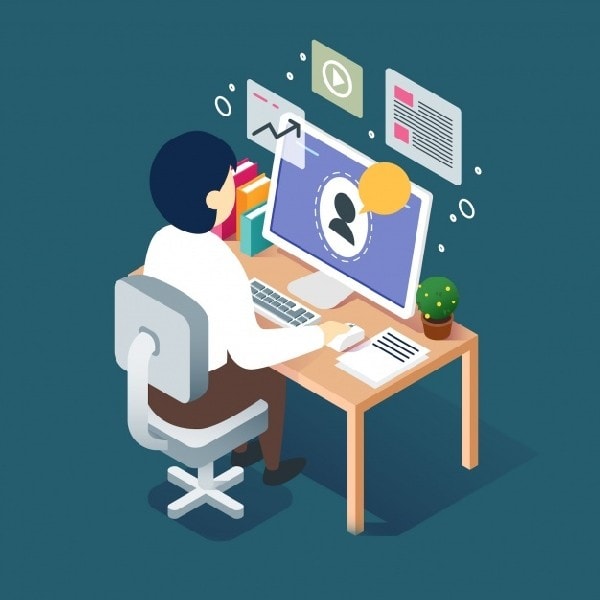 An online employee training program saves money and time, guarantees consistency in providing information, is able to access multiple locations at a particular time and is easy to process. The employee training programs that can be hosted online are as follows-
eLearning or computer-based
This type of employee training program is a perfect fit for people who wants to train as per their convenience. You just need an internet connection and a medium like PC to get started.
Computer-based training or simply known as CBT includes any training that happens on a computer whereas eLearning training is hosted online with the help of a web app or a website.
The digital training display visual content and have a voiceover to impart related information. The advantages of online employee training are that it empowers a large number of trainees at once but one of its disadvantages is a lack of engagement from both trainer and trainee.
Advantages
The advantages of an employee training program are-
Employees become more engaged and productive because there is an increase in their efficiency levels
Helps to improve the quality of work and workforce
Develops employee potential
It gives employees more opportunities to further their career
Helps to minimize the gap between planning and implementation by offering the necessary training to overcome any deficiency or issues
It helps to minimize employee turnover and maximize employee retention
Better training programs helps the company to minimize workforce costs in the long-run
When a company offers several employees a single training program it brings the said employees on the same page
Employee training programs are easy to implement and train
Reduces the need for supervision
It acts as an opportunity for future development and growth of both the employee and the firm
Helps in addressing weakness
Prevents obsolescence
Increased job strategies
Boost in employee motivation
There is a chance of adopting new and advanced technologies
Boost in employer branding
Boosts company morale
Increase in the morale of employees because of the high level of job satisfaction
Increase in financial gains
Disadvantages
The disadvantages of the employee training program are-
The cost of the employee training program is always pricey as it is an additional burden on the expenses column
The training keeps the employee from working in those hours as training is generally provided during official business hours
The quality of training received is mostly dependent upon the qualification and teaching power of the trainer
Training your employees gives them an opportunity to ditch the existing firm once when they are more qualified
In case of improper training, it can lead to unsatisfactory results
Can be a cause for resentment if the trainee is not satisfied with the offered services
How to build an employee training program?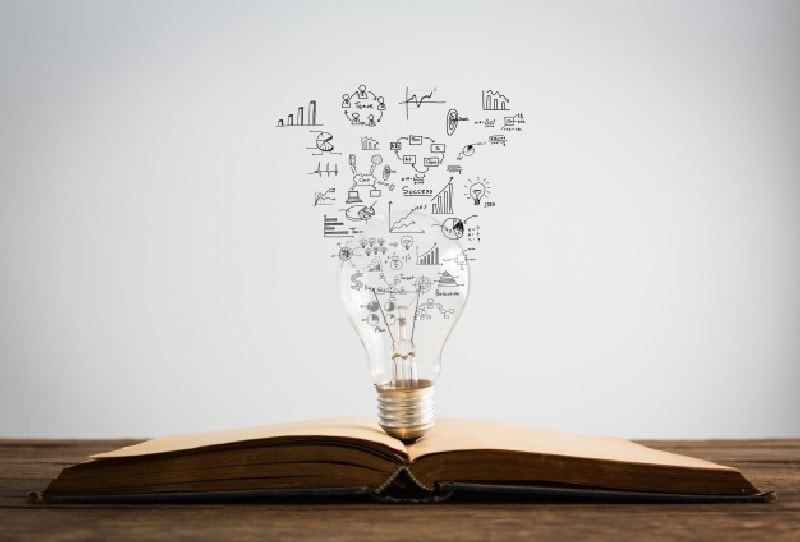 It is vital to create a training program that is personalized as per the requirements of an organization. Follow the steps to build one that can have a positive impact on the productivity and efficiency o the employees and thus the firm.
1. Identify the needs
Take a step back and assess the situation in your firm. What are the areas where you need to focus so that you can achieve set targets easily? The success lies in being honest and writing down a set of needs that can be overcome by offering suitable training programs and thus will help you in future endeavors.
Identify business goals like minimizing waste and costs, boosting efficiency and implementing a new product. Now think what the firm will have to do so that the employees can achieve the target. Is there a performance gap that is keeping the employees from doing the work and are they in need of any training activity to do that work is an important question that needs to be addressed.
Finally, determine the type of training program that will be most useful for the employees, for instance, should it be anything specific or general, computer-based or theory-based and self-guided or through a trainer. Remember it is important to determine beforehand the employees you want to give training to. A firm cannot offer the training program to every employee as it is an expense that it has to bear.
All these choices should be made before you decide on the particulars of a training program model.
2. Keep learning principals in mind
Keep learning principals in mind if you are interested to build your first employee training program.  Make sure that the employee is interested in taking part in the training program and is coming to the field with certain knowledge and experience.
When you have a relevant employee training program in place that is a task and goal-oriented the experience becomes doubly valuable.
3. Develop learning objectives
Create a list of learning objectives before you build a training program. It will help the employees to know about the things that they can do after the training is completed so that they can understand how it is going to have an impact on their personal and professional life.
A learning objective includes things that a learner can know, understand and perform and which are apparent to everyone and of course achievable.
4. Design a training program
You have completed your preliminary work and now is the time to design your training program. Focus on the learning needs and create content that is aligned with the learning objectives. Make sure that you incorporate a hands-on practice session to make the learners proficient in their training.
Interaction is an important part of the learning process and makes sure you are hiring a trainer who believes in open and clear communication channels. Sometimes a task looks like a mountain but the easiest way to accomplish it is by setting small goals and that too in a systematic manner so that the learner can breathe easily and take one step at a time.
5. Developing a training program
After designing the next stage is taking help of training materials to develop and build a training program. There are numerous options available to you like PowerPoint projections, computer-generated graphics, Flip-Charts, Excel and Word hence take its help to create an outline.
It is important to align with the latest technologies to make the task easier and of course relevant to changing times.
6. Implementing a training program
One of the most important phases of building a training program is implementing it successfully. Involve and include your employees by giving them the information about the program and asking them to be actively involved in designing, creating and implementing the procedure.
Buy the required supplies and make sure everyone is comfortable with set schedules. Think and decide whether you want to opt for case studies, group assignments or focus groups. Make sure every trainee is 100% involved if you are looking for ways to build an effective training program.
7. Roadmap your success
Create a roadmap for the onboarding phase by starting with an orientation program and nudging it towards complex stages.
8. Working with the head of departments
Working with the head of departments will help to know about any oversight, assistance or instructions that are necessary.
9. Align mentors and employees
It is a proven fact that a mentor is one of the strongest influences on an employee. Choose a person that has professional experience of several years at his behest and can mentor the employees during the implementation stage.
Every one of them will introduce employees to the process and critical operations and ensure that the employees are getting the best out of the experience. Mentors have the ability to evaluate employee performance and steer them towards the right path.
10. Developing feedback culture
Feedbacks are an important part of all training programs hence see that there are opportunities for feedback during and after the program.  This feedback can be both positive and negative make sure that the employees are taking it in a constructive manner.
Trainers and mentors should offer regular feedback and trainees must make sure to act on the answers they are getting to boost performance levels.
11. Encourage monthly or weekly reports
One of the most useful techniques to build and boost the training program is to incorporate the culture of weekly and monthly reports. It should be compulsory for both trainee and trainer to write these reports so that any discrepancies can be addressed.
12. Evaluating the training program
None of the training programs is perfect at their initial stage. It needs regular evaluation to know about the issues and sorting them out in a timely manner. It is important to know whether the program has been at par with the expectations hence keep a note of the employee reactions.
Did they like it, consider it useful and are satisfied with end results are some important things to look at.
Liked this post? Check out the complete series on Human resources