Corporate learning is defined as activities that are specifically designed to educate the employees in an organization. It is also referred to as workplace learning, as it helps the workplace obtain skills and know-how and hone them for personal and professional growth and development.
What is Corporate Training?
The responsibility of corporate training lies with the Human Resources department in the smaller companies and the Talent teams in larger organizations. They are entrusted with identifying the needs of the training programs and making them available for the workforce.
Corporate learning has emerged as the new in-demand trend in recent times. LinkedIn conducted a survey where 94% of the employees expressed their desire to work for a company that invested in corporate learning and development programs.
Types of corporate training programs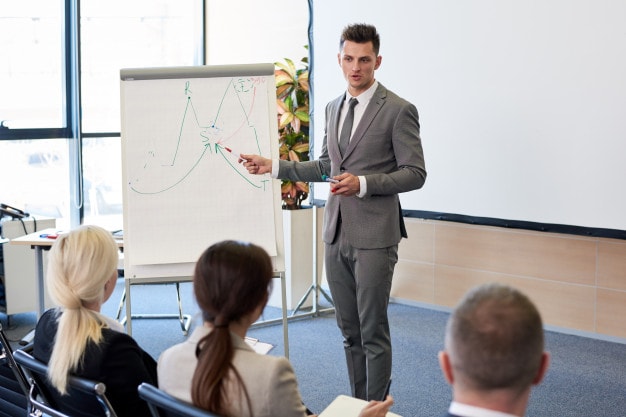 The various types of corporate learning and training programs that will felicitate organizational advancement and employee development are as follows-
1. Leadership skills and management development 
The employees will remain with a company if they have a chance to ascend to managerial positions. This is the best way to retain talent. The fact of the matter is that the employees with the best skill set might not have natural managerial and leadership skills.
It becomes essential to provide corporate learning and training programs to these employees for a supportive work environment. Leadership skills training programs include improving communication skills, collaboration techniques, setting goals, forecasting, behavioral interviewing, development coaching, conflict resolution, priority management, team building, etc.
These programs are meant for all types of the workforce, from senior leaders eligible for such positions to emerging leaders at lower tiers.
2. Ethics and harassment 
Employees at all levels, from the lowest to highest, are offered a basic training course on workplace ethics and harassment. It helps to keep the workplace environment safe and sound. A comprehensive program is always beneficial for an organization.
3. Customer and client communication skills 
Improving communication skills is essential for achieving business goals and objectives. Healthy company culture is, to a great extent, dependent on such skills so that the employees can deal with both customers and clients effectively and keep them happy.
Corporate learning and training programs put the onus on related skills like sales training, customer dealing, active listening, non-verbal communication, presentation skills, writing techniques, virtual communication, etc.
4. General safety and emergency procedures 
This type of corporate learning and training programs offer a broad overview of emergency and safety procedures and save lives during crises and emergencies.
5. Cybersecurity protocols 
If employees are negligent, it can cause a severe breach in important data and information. This type of corporate learning and training program trains employees on cybersecurity basics to not make any mistakes down the line.
It includes avoiding email phishing and setting strong passwords. The program encourages employees to steer away from common strategies and focus on unique identification methods like a separate PIN or strong passwords that will not decode.
It also teaches the employees how they can avoid the chances of Phishing so that the hackers are unable to get hold of important documents.
6. Soft skills 
Soft skills are considered precious in a workplace environment as people with such skills can complete tasks that other employees cannot do.
Soft skills training and learning programs include improving emotional intelligence, career attributes, attitudes, personality traits, communication skills, social skills, and people skills.
It plays an essential role by helping the employees to deal with clients, customers, colleagues, working in teams, and navigating the rough waters of the workplace environment.
This type of training program helps to improve productivity in the workplace. It also assists in prioritizing work projects, developing strategies, multitasking, meeting deadlines, and scheduling work for optimal efficiency.
How to organize corporate training workshops?
It is the responsibility of the organization or the employer to create corporate learning programs that will work for all the employees in the organization. The best ones can meet the learners at their point of requirement very easily. Some common types of corporate training services that can be used by an organization are as follows-
1. Instructor-led classroom training 
As the name suggests, Instructor-led classroom training is one of the traditional types of training in a classroom with an instructor or a teacher presenting the materials to the students or the learners. The advantages of this type of training are
It is considered beneficial for complex topics as it is easy to create, maintain and deliver
This learning looks familiar to most of the participants
It is easy to customize
It supports various assessment types
The instructor is at hand to answer specific queries by the employees
The disadvantages of this type of training are
There are a limited number of students in every session
It is a time-consuming training method
The quality of learning is dependent on the instructor
The average cost is very high compared to other methods of learning programs
There is no standardized learning experience associated with it
This type of training is dependent on dedicated instructors
2. Online Learning 
eLearning or corporate training online is one of the easiest ways to connect with many employees in a single session.
The advantages of this type of corporate training programs are
This type of training programs are accessible and scalable on a global scale
An unlimited number of learners can access it
It is the preferred mode of learning by the younger generation
The standardized learning experience for all the learners
The disadvantages of this type of training are
Bandwidth can be an issue in accessing content
It takes longer to develop
The lack of personal interaction can be a hindrance at times
Proves intimidating for the learners who are not techno-savvy
3. Virtual instructor-led classroom training (VILT) 
The VLIT or virtual instructor-led classroom training assist instructors in showing videos, lead discussions, and deliver lectures through virtual means. These sessions can be recorded and accessed at any time.
The advantages of this type of corporate training process are
There is no need for space or a separate classroom
It proves less costly with time
Is easy to record for future reference
Learning is accessible despite the constraints posed by demographics
The disadvantages of this type of training business are
Lack of user engagement
Is a nightmare for people who are not techno-savvy
Needs a high speed and dependable internet connection for good connectivity
Proves costly at the time of its creation
Instructors need regular upskilling
4. Blended Learning 
Blended learning is an approach that integrates both online learning and classroom-based training into one subject.
The advantages of this type of training are
It is accessible and scalable on a global scale
The opportunities for learner connection and collaboration is high
There is flexibility for completing assignments
The disadvantages of this type of training are
Solid tech infrastructure is compulsory for this type of training
Instructors need regular upskilling
Proves intimidating for the learners who are not techno-savvy
Why pick corporate training online or eLearning?
Corporate training online or most organizations prefer eLearning in recent years as it has proved its worth.
Important benefits include
Starting online training
Define your overall expectations and needs, identify your audience, and set up training goals if you are interested in online training programs.
Focus on the course details to get an idea about the curriculum and then create a corporate learning and training roadmap that will include needs and wants for learning and overall vision.
Strategies to boost corporate training ROI
Important strategies include
Include customized training programs. Generic programs are cheap, no doubt but not so effective, whereas a specific and tailored process can be an immense help in organizational growth later on.
Create a high-impact training and learning program that is focused, relevant, and engaging. Customized learning solutions help in improving and increasing behavioral change and skill development. This type of training program includes case study scenarios etc. for effective learning.
Include simulations and gamification as it will provide the learners with a safe environment to practice the necessary steps and even fail without undue consequences. This type of training and learning programs saves time that would have been spent on mentoring and additional training.
Focus on customized Onboarding so that the transition is smooth for the employee. It will ultimately lead to employee retention and lower the chances of turnover and attrition.
Keep on updating your existing solutions to maintain high-quality content through multiple delivery models. Reusing content will decrease the initial investment and result in a lower cost peruse.
Customized eLearning solutions are an essential means of achieving organizational objectives. It aims for employee retention, skill development, and behavior modification.
Corporate training benefits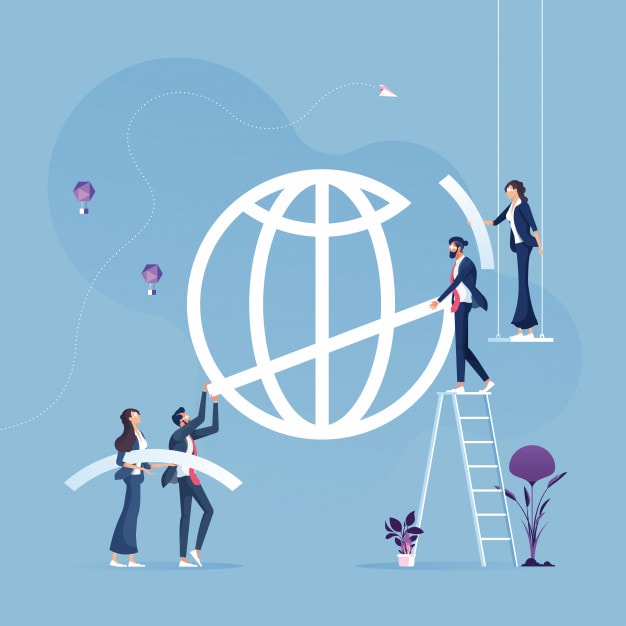 Important benefits of workplace learning are described below
One of the benefits of workplace learning and training is increased efficiency. Specific and well-designed training can fulfill the needs of the workforce, make required improvements and boost the level of efficiency
Effective training programs provide innumerable opportunities for learning to the employees.
Corporate learning and training offers the framework to develop strengths
It helps to identify weaknesses and make suitable amendments through the required corporate learning and training programs
Corporate learning and training helps an organization to create an ideal employee with high employee performance and productivity
Providing training and learning opportunities in the workplace is one of the best ways to keep the employees engaged.
Professional training and development programs address issues like skill stagnation, fatigue, and de-motivation so that it can help in employee motivation and engagement
Workplace learning and training programs have proved an important tool in minimizing the instances of attrition. Training is one of the best possible keys to professional development. When an organization is willing to provide it to its workforce, it will lead to a high rate of employee retention.
Applicants are on the look-out for organizations that offer corporate learning and training options. This is an important way for organizations to hire and retain important talent
One of the benefits of workplace learning and training is that it reduces the high cost associated with the HR department by retaining employees
Continuous learning and evolving help the organization in gaining a competitive advantage over its competitors.
Workplace training unites departments, teams, and individuals in a single thread. It helps the employees in realizing that their successes, as well as the company's growth, are interlinked
An effective training program is considered beneficial as it lowers the rate of employee turnover in an organization. The cost of replacing employees proves expensive for an organization, and low turnover means saving on undue expenses
One of the benefits of workplace learning and training is that it helps to build a corporate culture. It aligns corporate strategy and values and shows the employees that they matter
Workplace learning and training improves employee morale. Increased job satisfaction and job securities are two essential reasons to keep the employees satisfied and happy and their confidence high
Corporate learning and training programs improve the communication skills of the employees
It trains new talent so that they can become future leaders
Corporate learning and training lead to cross-functional efficiency. Firms benefit from transferable skills and flexibility as it comes in handy during job rotation.
One of the benefits of workplace learning and training is that it improves the image and reputation of an organization in the market and amongst customers and clients
Conclusion
Corporate training is considered a valuable investment that helps organizations to outshine in this competitive world. Firms are creating customized and relevant programs that will prove an asset by meeting specific needs and requirements.
The corporate learning and training include interactive and dynamic programs that have proved indispensable across the corporate sector.
Liked this post? Check out the complete series on Human resources