For decades, women have been an essential force of progress behind every type of entrepreneurial endeavor. Top female entrepreneurs have been making history in the business world for some time now, and their success deserves to be heard.
Take Estée Lauder and Ruth Fertel for example the former founded her own cosmetics company in the 1940s while the latter opened up one of America's most successful steak restaurants – Ruth's Chris Steak House. Despite economic uncertainty or other business obstacles, these incredible entrepreneurs were able to persevere and achieve their goals!
In honor of these most successful female entrepreneurs, we're taking a look at some of the most famous woman entrepreneur stories from around the world. From tech gurus to fashion moguls, these inspiring women have achieved remarkable success on their entrepreneurial journey. Take a look at some of the most famous female entrepreneurs and how they moved on their own entrepreneurial journey-
Top Women Entrepreneurs
1. Rihanna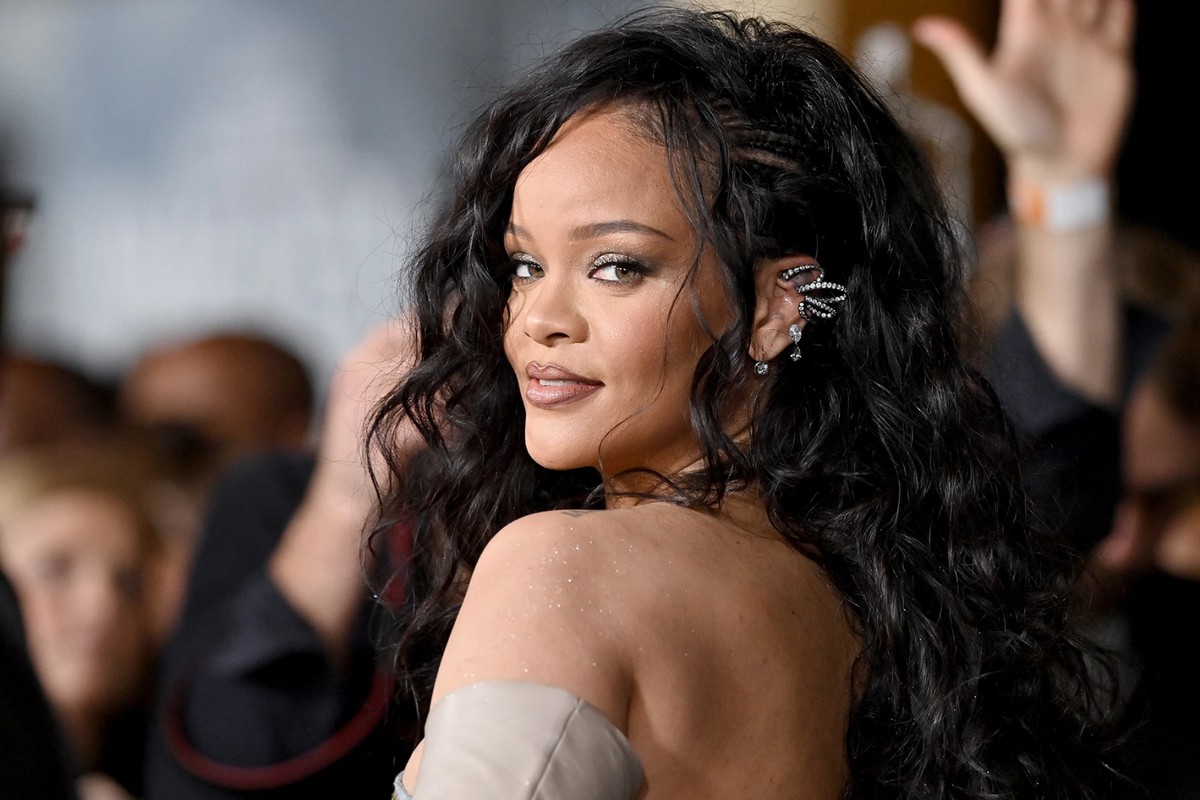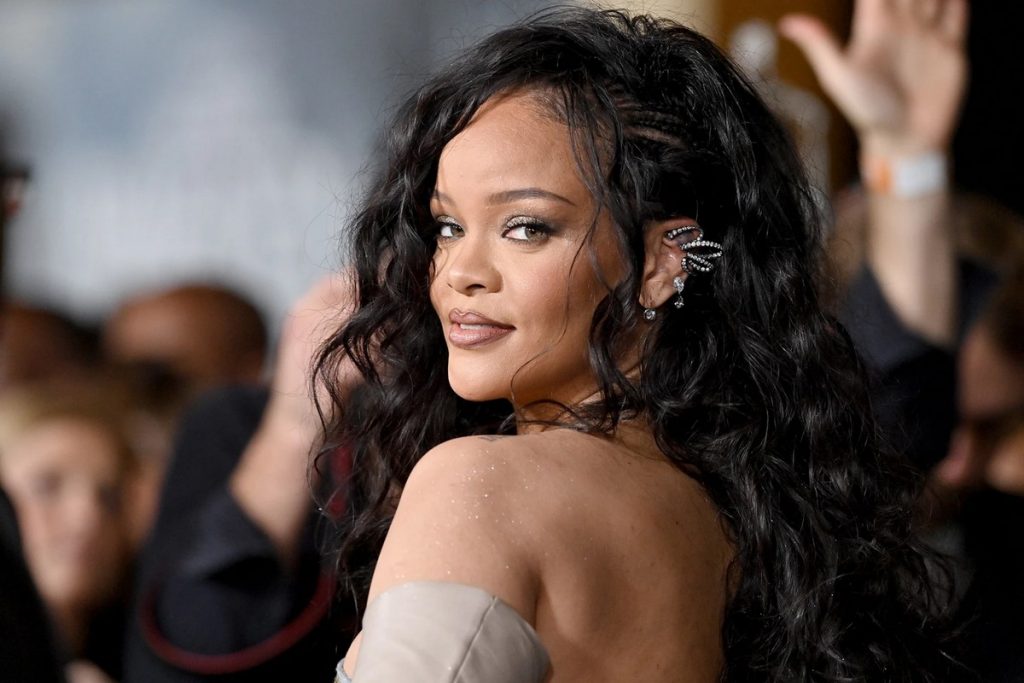 At an age of only 35, Rihanna is the youngest female presence on this list and she has amassed most of her colossal fortune of $1.7 billion from Fenty Beauty – a cosmetics line owned jointly by her and luxury goods group LVMH. As of 2023, she is the wealthiest female musician, with an estimated net worth of $1.4 billion.  Rihanna has been nominated for her song Lift Me Up from the MCU film Black Panther: Wakanda Forever at the Oscars 2023, she could be on her way to winning the prestigious EGOT (Emmy, Grammy, Oscar and Tony awards) title. This also for the first time that she is nominated at the Academy Awards. 
Along with her investors, Rihanna co-owns a successful lingerie company called Savage X Fenty. Furthermore, she created the Clara Lionel Foundation which has raised an astonishing $47 million for organizations and causes devoted to climate justice, racial justice initiatives, COVID relief efforts, and more!
With sales of over 250 million records worldwide, Rihanna is the second-best-selling female music artist of all time and the highest-certified female artist of all time on the RIAA's Top Artists (Digital Singles) ranking. She has achieved 14 number-one singles, 32 top-ten singles in the US, and 31 top-ten entries in the UK. Her accolades include nine Grammy Awards, 13 American Music Awards (including the Icon Award), 12 Billboard Music Awards, five World Music Awards, six Guinness World Records, the NAACP's President's Award, and an Academy Award nomination. Her acclaimed Super Bowl halftime show performance in 2023 is the most watched in history.
For these accomplishments, it is no wonder that Forbes included Rihanna as number 20 in its highly esteemed 2023 America's Richest Self-Made Women list.
2. Kim Perrell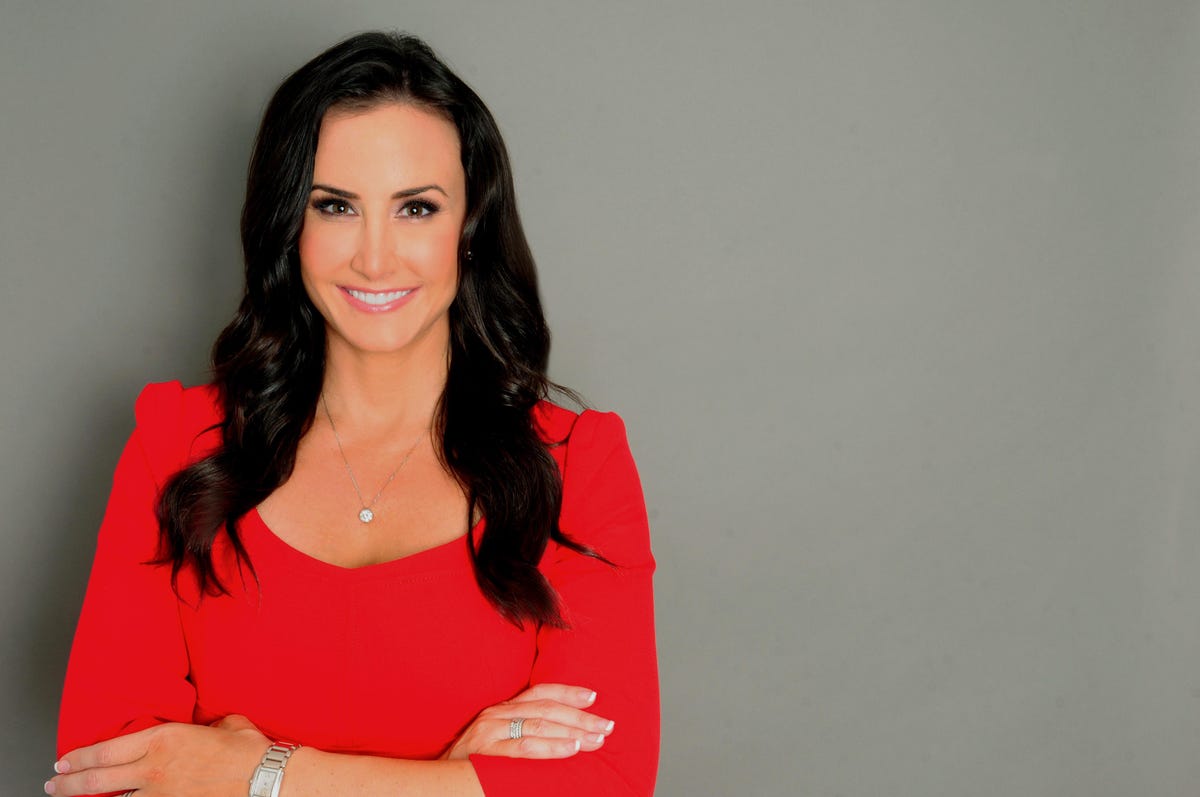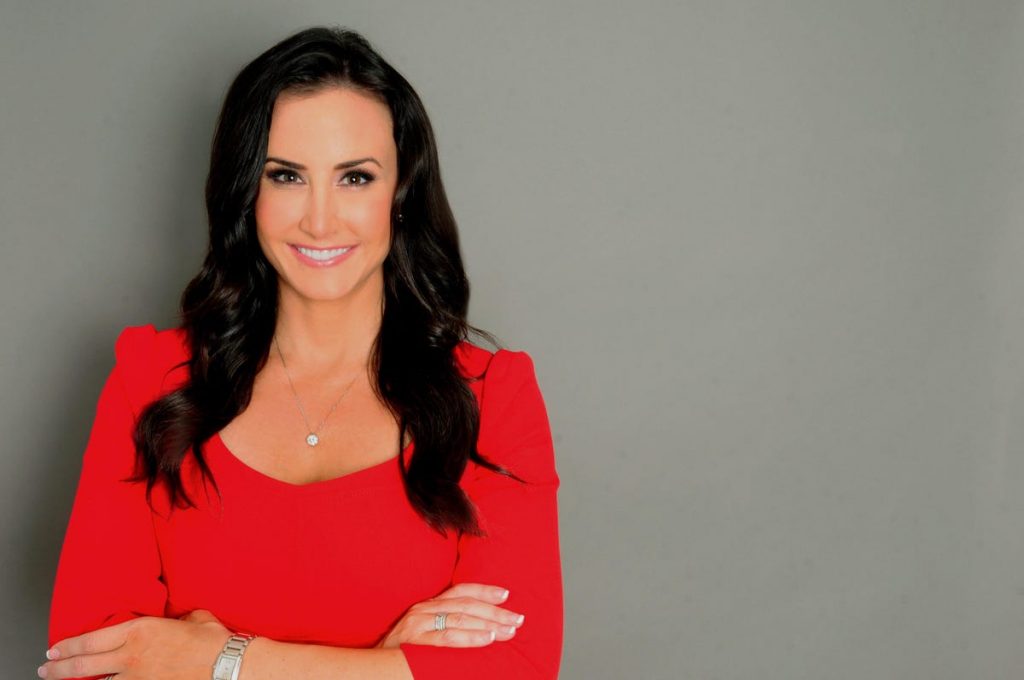 Kim Perell is an extraordinary serial entrepreneur, business owner, two-time best-selling author, and prominent angel investor – all while being a mother of two sets of twins! Kim Perell's has a net worth of $235 million as of April 2023.
She started her journey right at home on the kitchen table, but now she's achieved success beyond expectations with the recent sale of her last company for $235 million – making Kim a multimillionaire in just 30 years.
As an entrepreneur and investor, Kim has been instrumental in helping hundreds of startups succeed. Her ability to tune out critics and create a vision that she believes will be successful demonstrates her unwavering confidence. This boldness is one of the hallmarks of her career as it has enabled her and other entrepreneurs around her to thrive in their respective fields.
3. Cindy Mi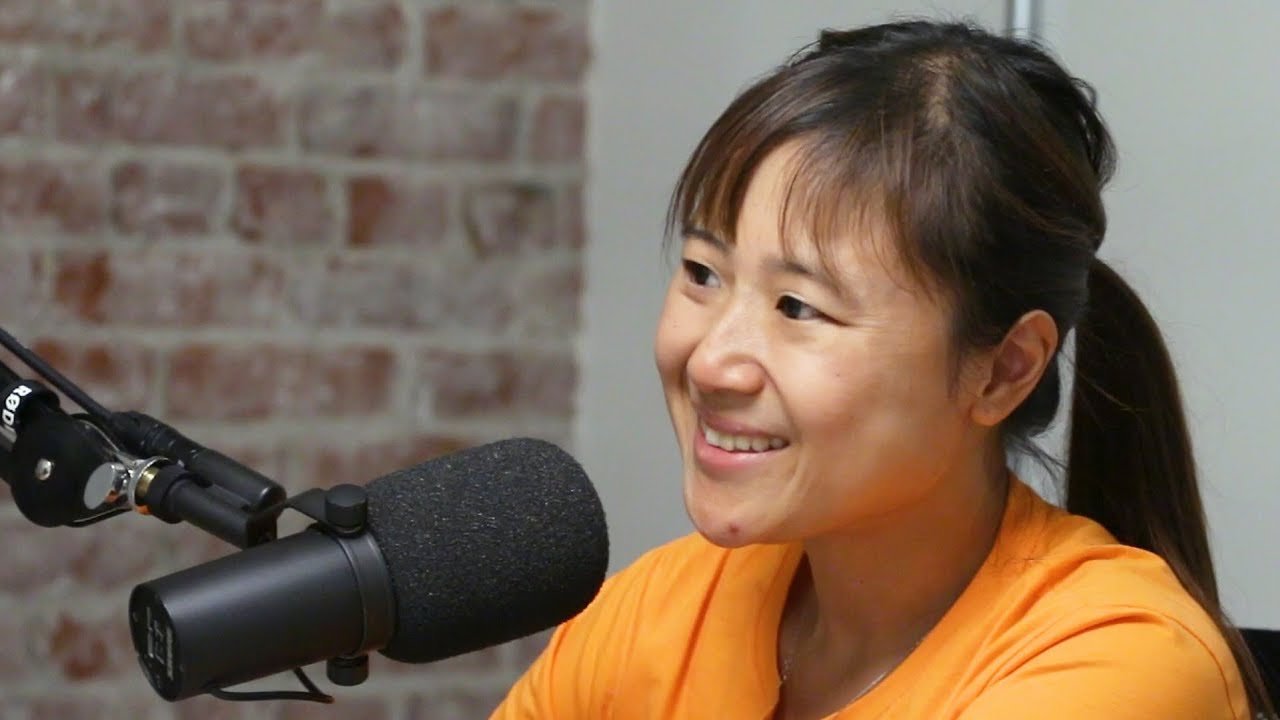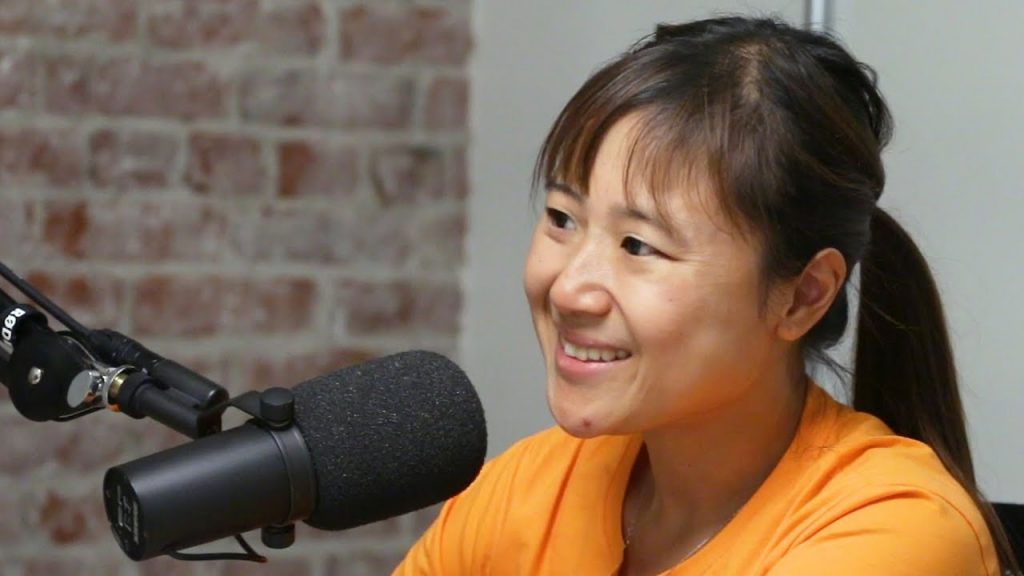 VIPKID, based in Beijing, bridges the gap between North American teachers and children from all over the globe for interactive English language learning online. Cindy Mi has been recognized for her work as an educator and entrepreneur, winning several awards including the Cartier Women's Initiative and the EdTech CEO of the Year award.
Since its inception in 2013 and official launch a year later, VIPKid has become China's most influential online education enterprise. Cindy Mi's Net Worth as of 2023 is $10 million.
It continues to grow as more than 500,000 students pay for their services and 60,000 teachers from the US and Canada are part of this remarkable platform.
4. Sheryl Sandberg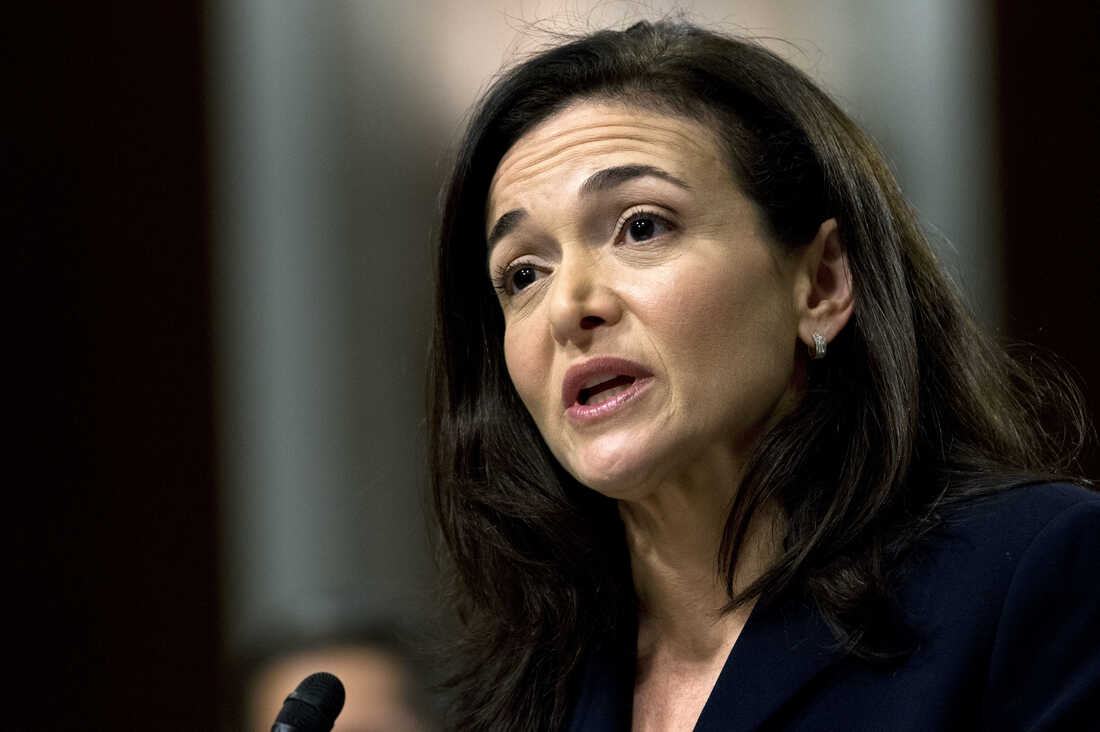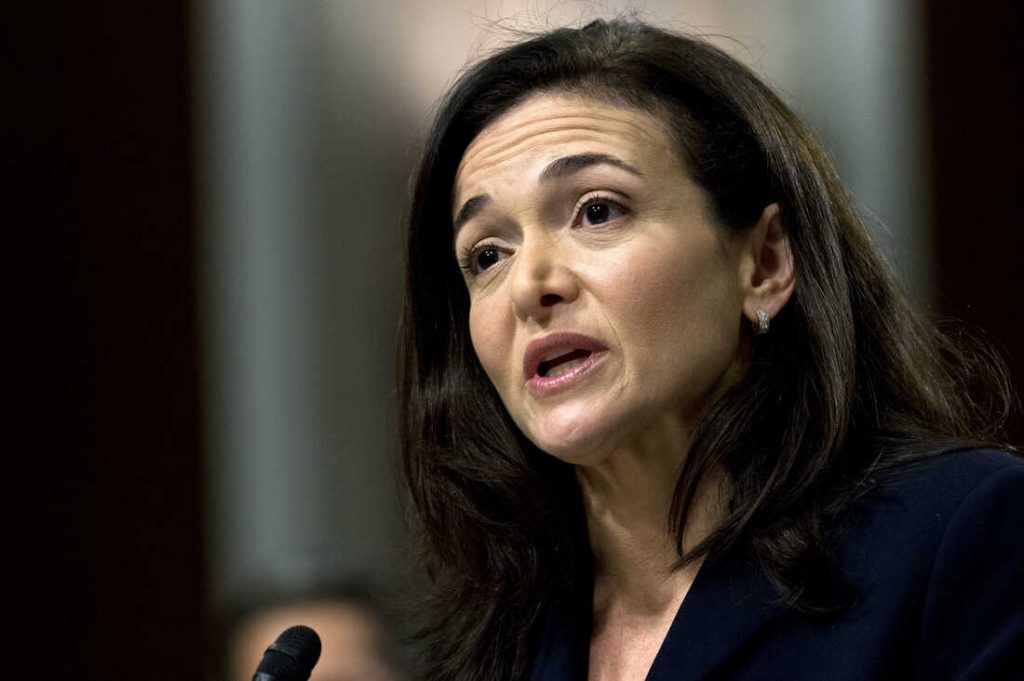 Sheryl Sandberg, the pioneering female to be a member of Facebook's board of directors, is an exceptionally successful entrepreneur and philanthropist. Sheryl Sandberg Net Worth is $1.8 Billion as of 2023.
She has been Meta's Chief Operating Officer since 2008 – her guidance helped propel it to unprecedented heights.
Sheryl Sandberg launched her brand, LeanIn.Org – a non-profit organization that empowers women to rise and pursue their ambitions fearlessly.
As of 2023, Sheryl Sandberg has received several awards and recognitions. She was awarded the Presidential Medal of Freedom in 2022. In addition, she was awarded the EMPOWERMENT AND LEADERSHIP 2023 Special Award by The Norns Awards. Sheryl Sandberg has also been recognized as one of the most successful executives in Silicon Valley. She is among the nation's 100 most successful female entrepreneurs, executives, and entertainers. She is also listed in the Forbes Americas' self-made women in 2023 at #17.
5. Leah Lockett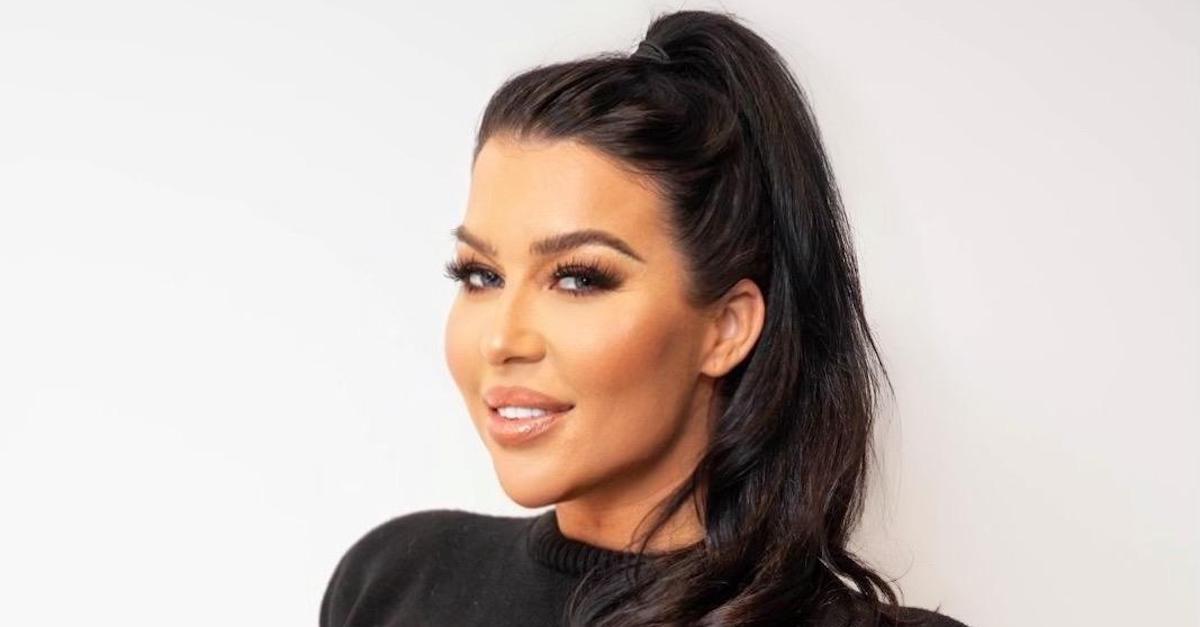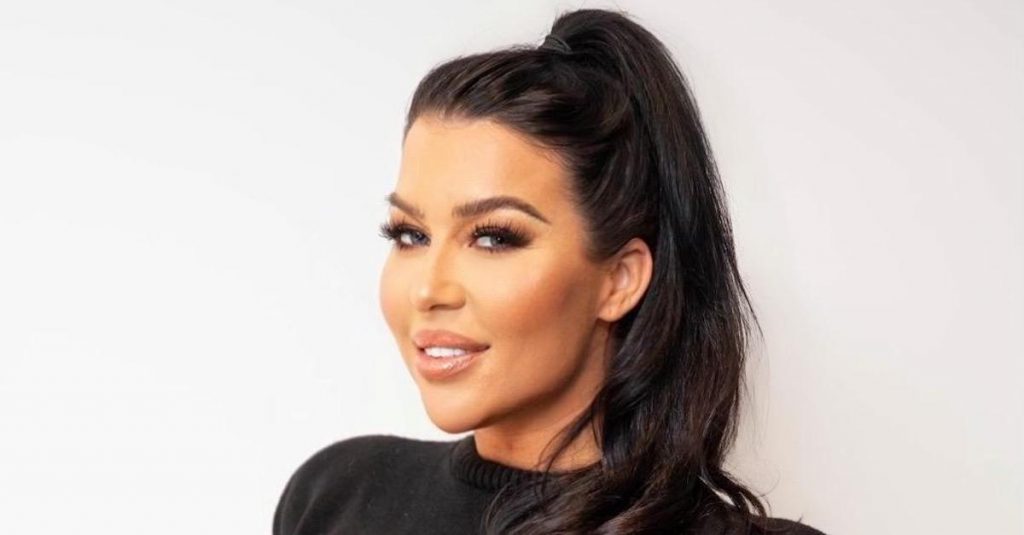 Leah Lockett is the head of The Jet Set Lifestyle Group, a luxury travel firm whose elite customers enjoy concierge services and hand-crafted itineraries that range from F1 packages to pioneering private jet flights. If you're seeking out an unforgettable journey with exclusive offerings, look no further than her extraordinary organization!
Through her passion for travel, the acclaimed entrepreneur Leah has successfully established and developed a luxury travel business.
According to her website, she was named the Most Influential Experiential Travel CEO 2023 at the Influential Businesswoman Awards and was recognized as a Top Female Entrepreneur to Follow in 2023 by Forbes
On top of servicing her clients, Leah offers mentorship and coaching to budding entrepreneurs who aspire to become successful in the travel industry. She thoroughly enjoys encouraging others to challenge traditional norms and construct a life they are passionate about with their brand.
6. Neeti Mehta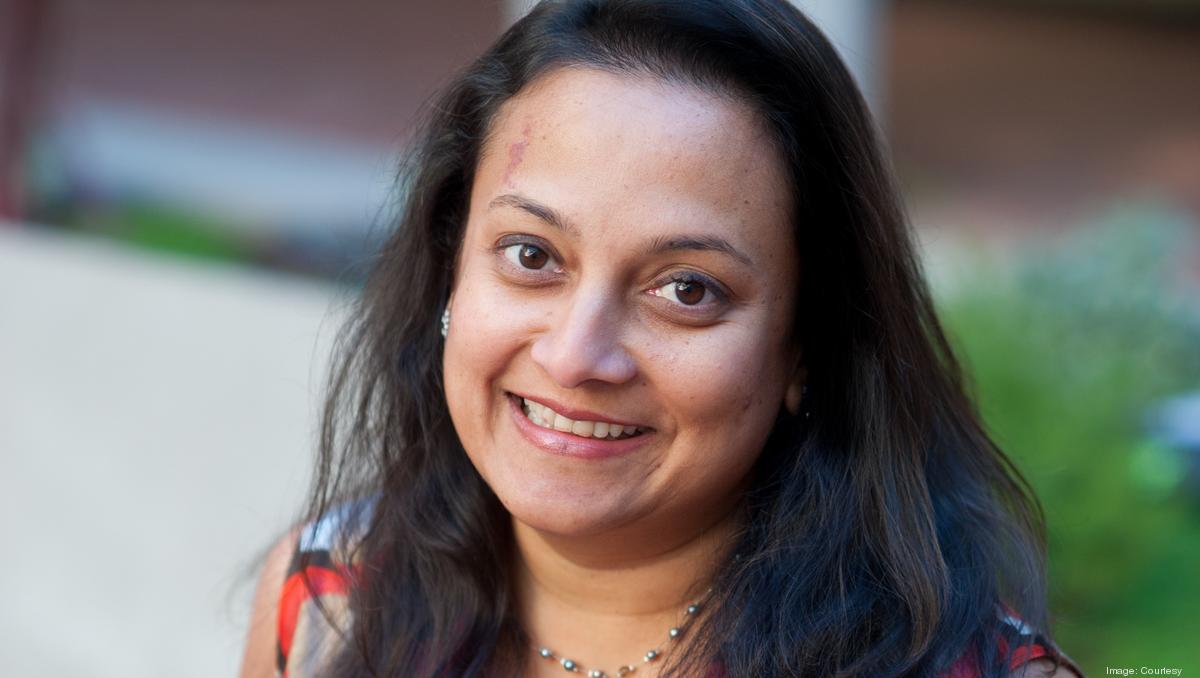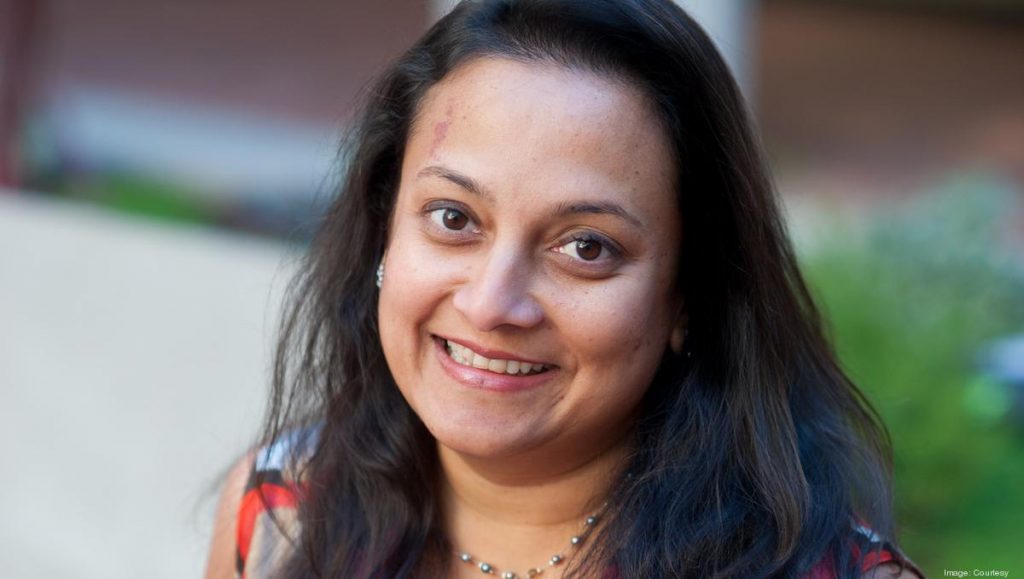 As the Senior Vice President of Brand Strategy, Culture Architect, and Co-Founder of Automation Anywhere, I am proud to present our world-class robotic process automation platform that employs cutting-edge cognitive technology. Neeti Mehta Shukla is a successful entrepreneur and co-founder of Automation Anywhere, a company that has a net worth of $7.3 billion
Our software is designed with an enterprise-grade level of accuracy and reliability for maximum efficiency.
Their innovative robotic process automation system is revolutionizing the way businesses function, streamlining complex workflows like HR administration, procure-to-pay, and claims processing.
Neeti Mehta Shukla, received the Women's Entrepreneurship Day Organization's Technology Pioneer Award at the United Nations in 2022. She has also won Bond University's top alumni award in 2023.
7. Gianna Apostolski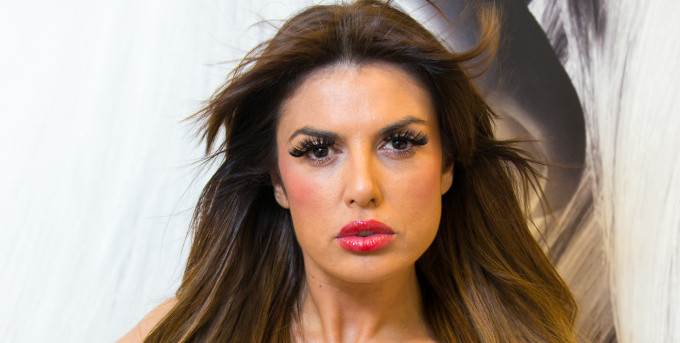 For many years, Gianna Apostolski has been a leader in the fields of VIP hospitality, Public Relations, and Event Management. She is currently the Founder & CEO of Split Vip Agency – an esteemed event management and VIP Hospitality company located in Croatia that provides top-notch services to its clients.
With her wealth of experience combined with her high standards for quality work, she continues to excel as a successful entrepreneur!
With her upbeat attitude and down-to-earth approach, Gianna has achieved remarkable success in creating unique solutions for each of her clients. She takes pride in developing strong relationships with them that are built on trust and unwavering enthusiasm. She has also been recognized for her contributions to the fashion industry, as she directed the My Global Fashion Award in 2022
By ensuring that their expectations have been exceeded, she constantly provides an exemplary level of service to all who work with her.
8. Julia Collins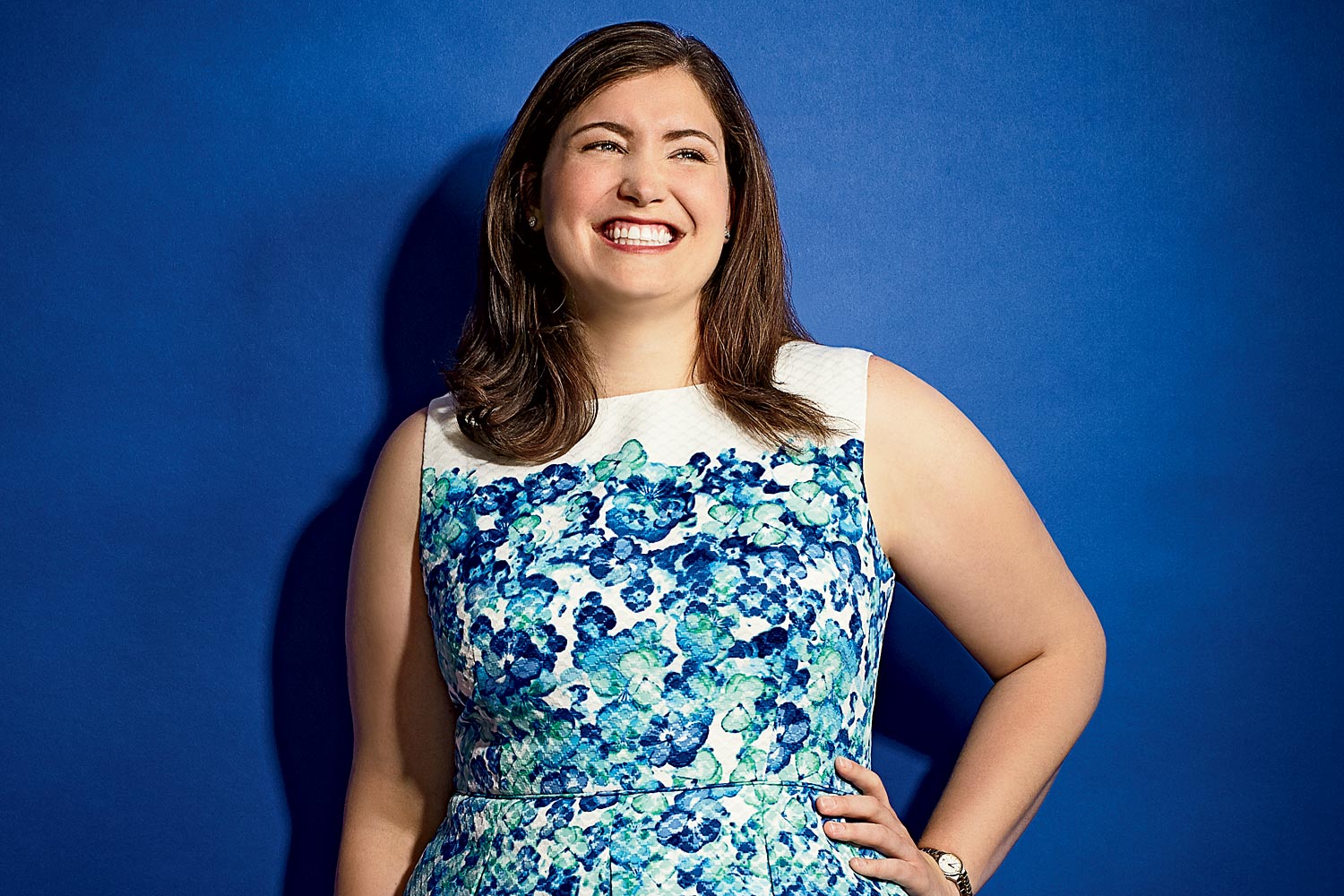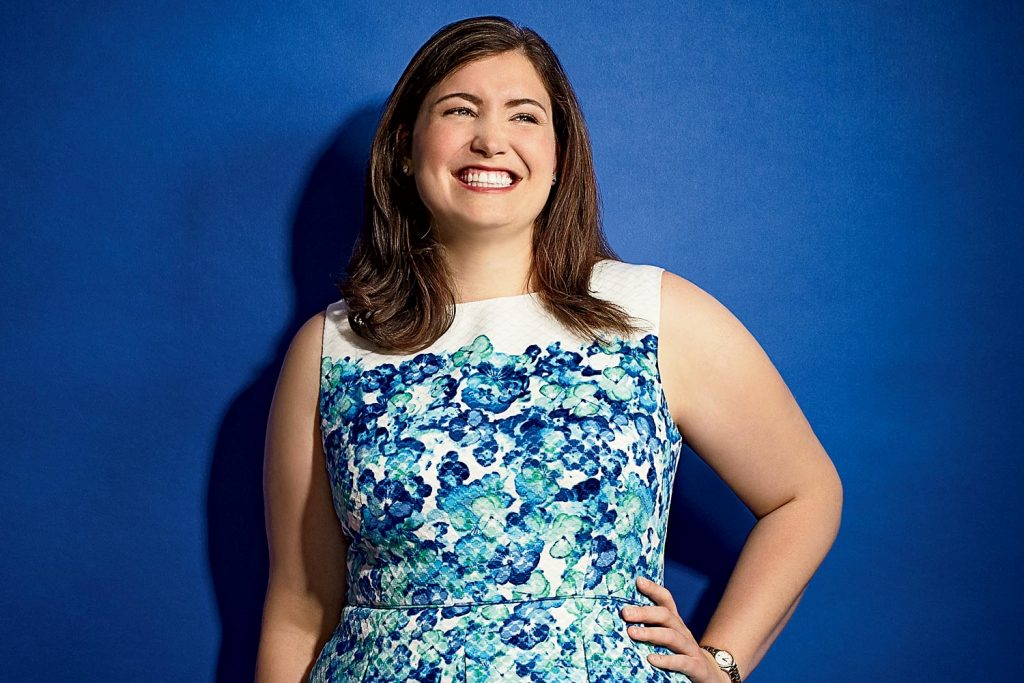 Established in 2015, Zume Pizza is an innovative business that cooks pizza during delivery and only utilizes locally-sourced ingredients. Julia is one of the most experienced cooking instructors in America. Julia has tried and tested over 20,000 recipes throughout her 20+ years at America's Test Kitchen!
Thanks to its continued success, this revolutionary restaurant recently raised a whopping $375 million Series C from the Softbank Vision Fund in November of 2018.
She is currently an award-winning chef who is well-known in the culinary world. As a result, her net worth is $2 million
As a CEO & Co-Founder of Zume Pizza, Julia Collins has been an incredible role model in the business world. Her inspiring story serves as a powerful testament to female entrepreneurs everywhere, showing that
9. Chiara Mazzucco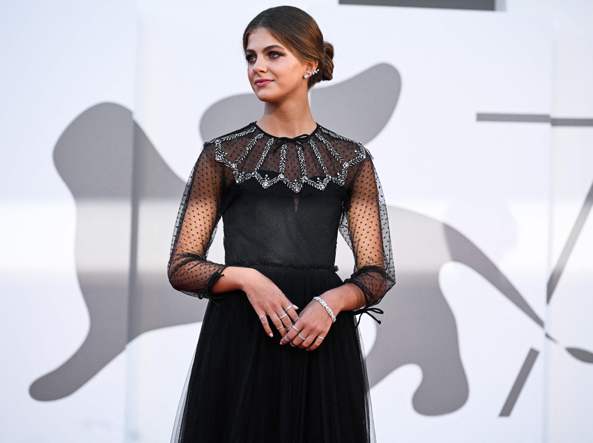 Chiara Mazzucco is an inspiration to thousands of women entrepreneurs around the world. As founder and CEO of Bold Self, her seven-figure lifestyle and empowerment brand for female entrepreneurs, she has empowered countless young ladies on their entrepreneurial journey with her motivational speeches and free-spirited content that provides clarity, guidance, as well as endless inspiration.
Chiara is a firm believer that success can be achieved by everyone, regardless of their current circumstances. By being in tune with the world around us and understanding what constitutes opportunities, anyone can make it big. Her proudest moment lies within her clients who have followed through on this philosophy.
She takes pride in the success of her clients, and staying true to her creative expression is a priority. Pursuing her unique style can be both mentally and physically taxing at times due to conformity pressure from the industry but she consistently finds ways to break out of that mold.
10. Katie Rodan and Kathy Fields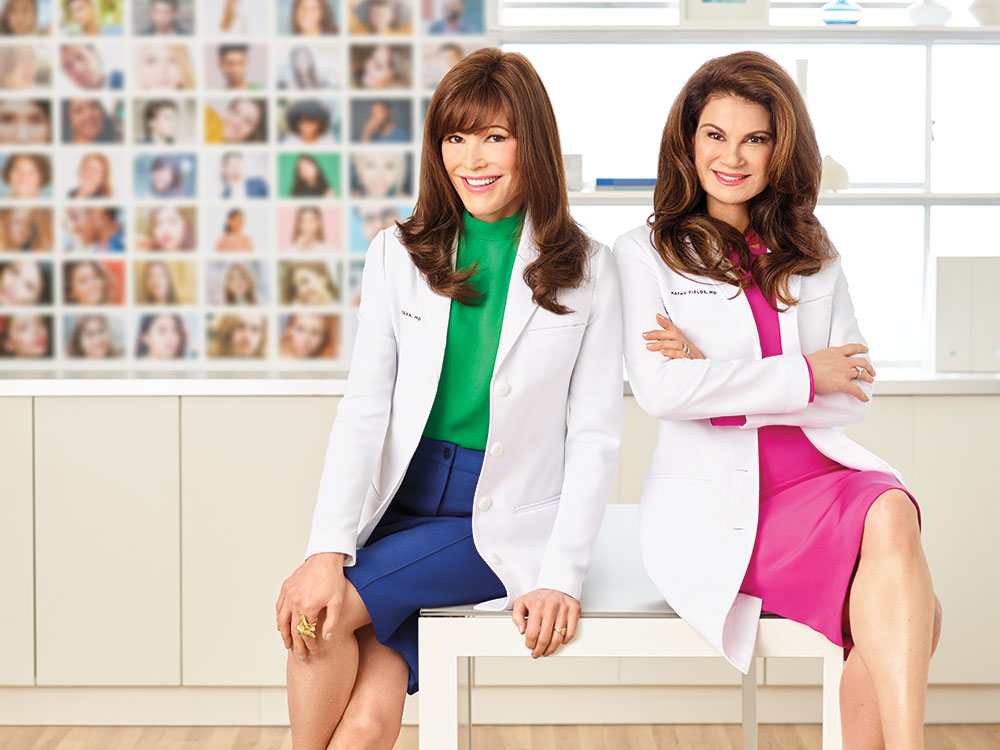 With a mission to prevent acne for all ages, the co-founders of skincare and multilevel marketing company Rodan + Fields united forces in 1995 to launch Proactiv – their signature product. Katie Rodan has net worth of $410M as per forbes in 2023 while Kathy Fields net worth is $460M. They are listed in 2023 America's Self-Made Women in forbes. 
Drawing upon the same dermatological expertise that allowed them to become a leader in acne treatment, these manufacturers have since applied their research and knowledge toward developing anti-aging skincare products.
With a combined net worth of $675 million and being featured on Forbes' 2020 America's Richest Self-Made Women list, these ladies are truly inspiring.
11. Nadine Dumas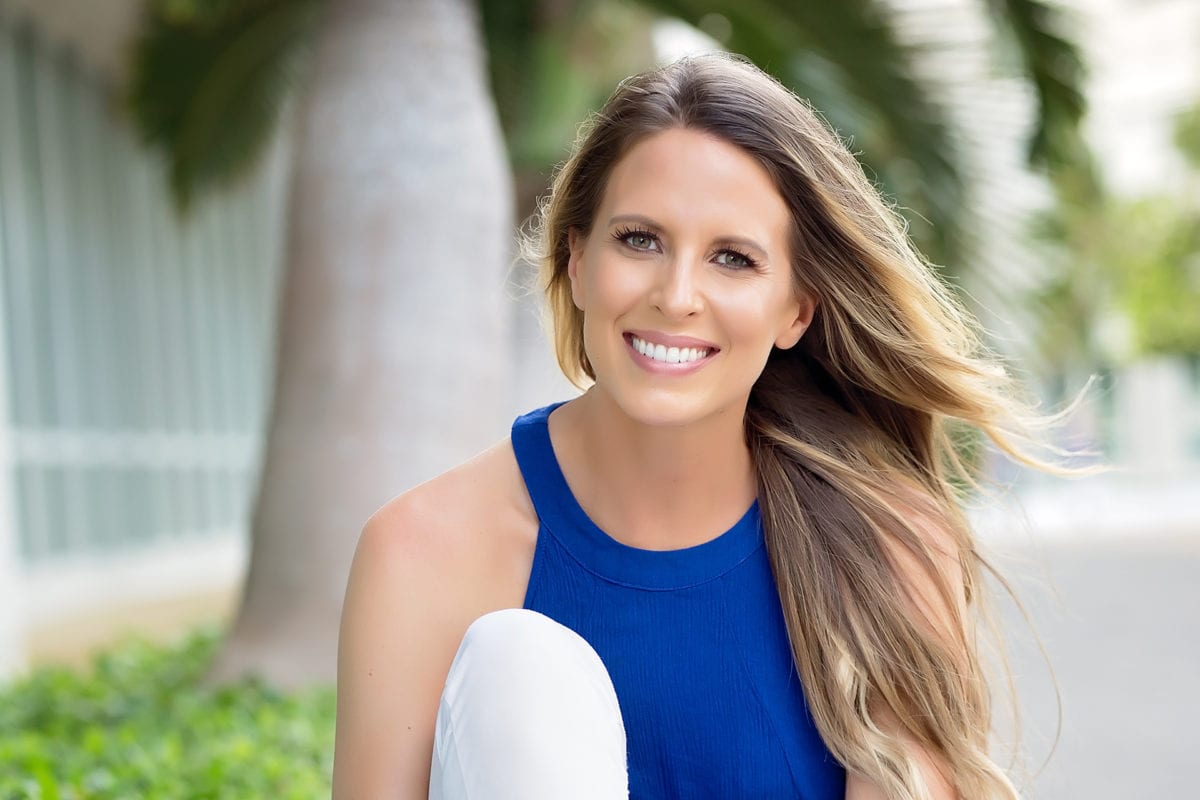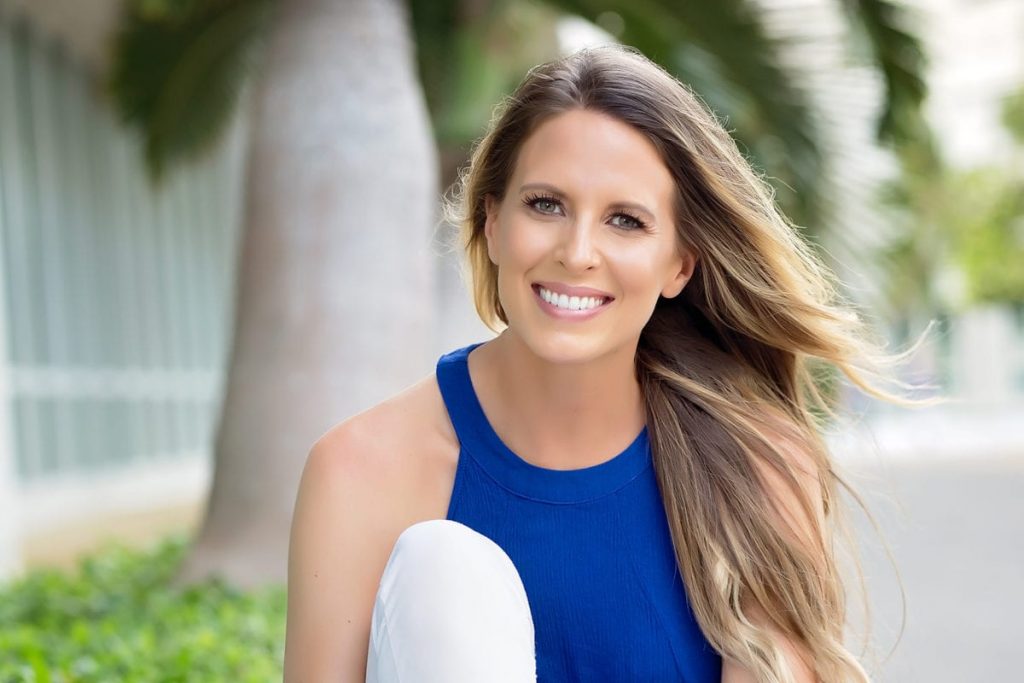 With a background in accounting, Nadine Dumas is now thriving as an Entrepreneur, Health Coach, and CEO of LuxeBody. She quickly realized that her passions weren't rooted in numbers and ledgers; instead, she was driven to make sure women found personal contentment through their health journeys. Her net worth is $14 million. Nadine Dumas has also been recognized for her work as a health coach and wellness expert, having been featured in Forbes for her mind-body coaching.
After that, she determined to become one of the most prominent female leaders in health and wellness. Her fantastic work ethic and corporate background formed a strong foundation for her journey as an entrepreneur. She built each business from scratch with only one objective: aiding women to love themselves wholeheartedly from within.
Dumas has been featured on the covers of magazines from around the world, and she's had a diverse range of clients — CEOs, producers, actors, political figures, doctors, and lawyers. What sets her apart is that Dumas takes a tailored approach with every client using an exclusive methodology that gives them results they can count on.
12. Sara Blakely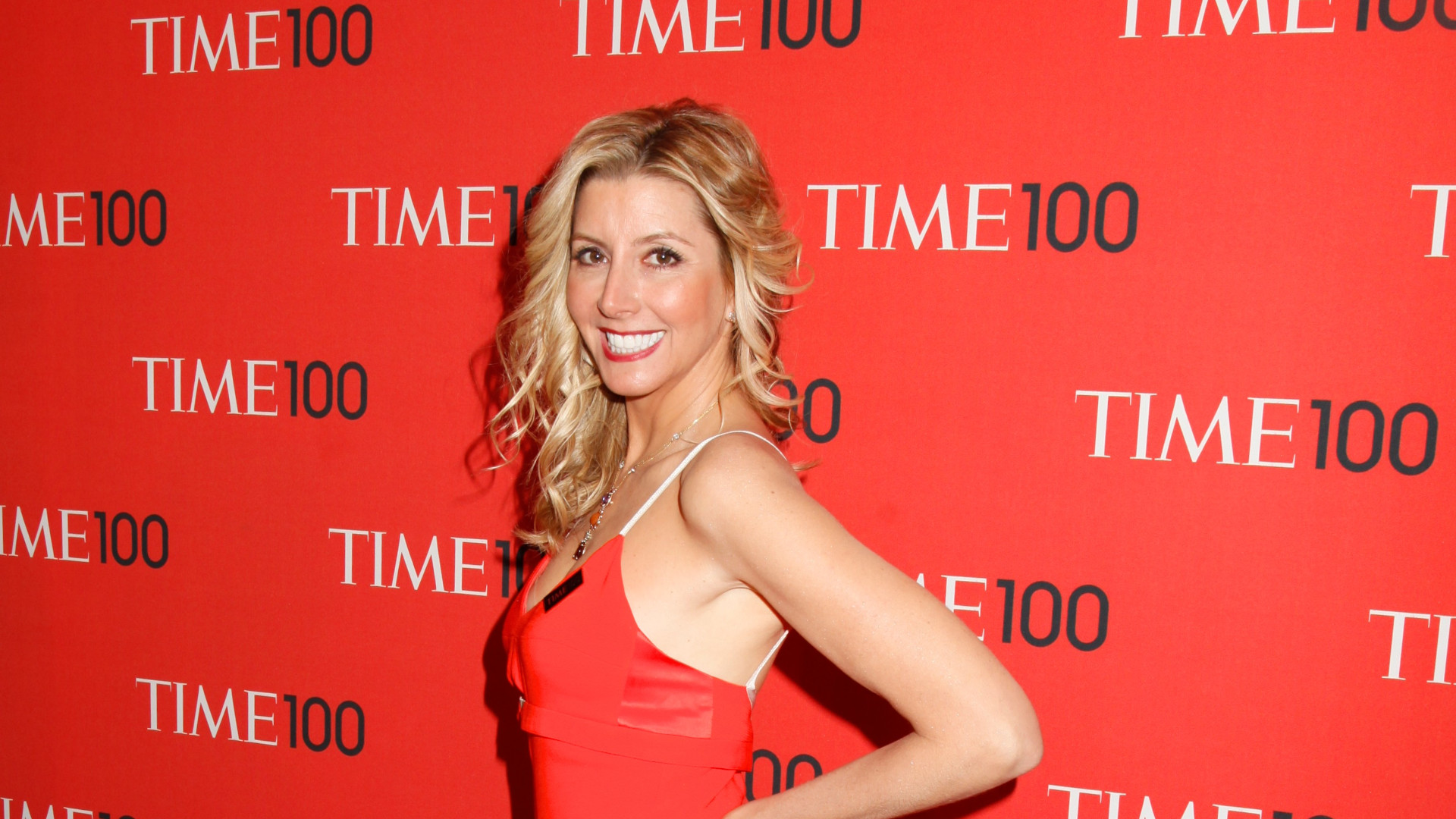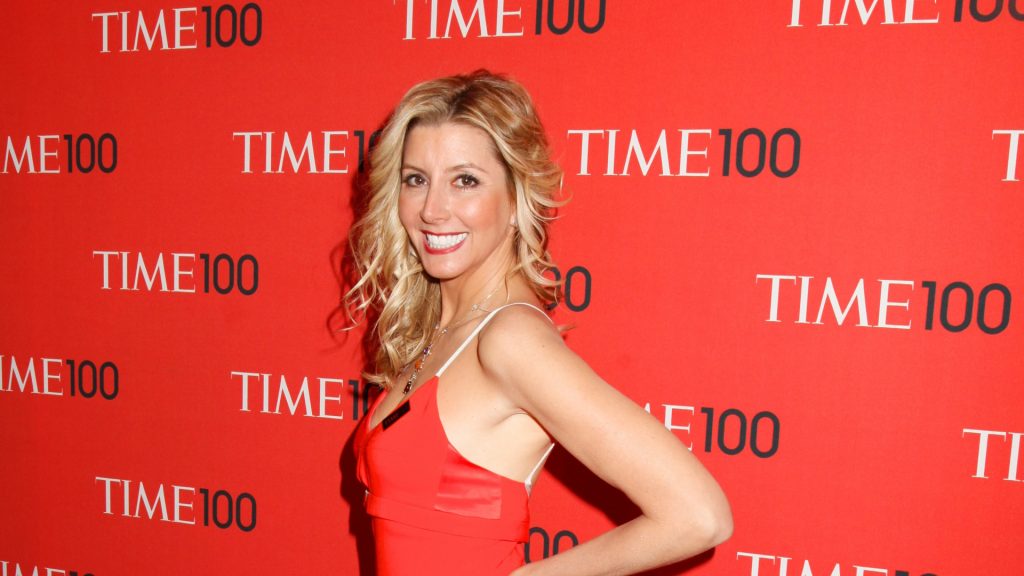 Armed with a powerful idea, Blakely had the remarkable drive to transform her $5,000 of personal funds into today's worldwide Spanx brand – sold in over 50 countries. She has a net worth of $1.1B  as per Forbes as of 2023 and has been listed in the Americas self made women list.
Much like Tory Burch, Blakely has her foundation to support women all over the world. Following the economic crisis in 2020, she formed a partnership with GlobalGiving and founded the Red Backpack Fund which included 1000+ $5000 awards for female business owners.
This action is a testament that this philanthropy does make an immense difference in these women's lives!
13. Francesca Sipma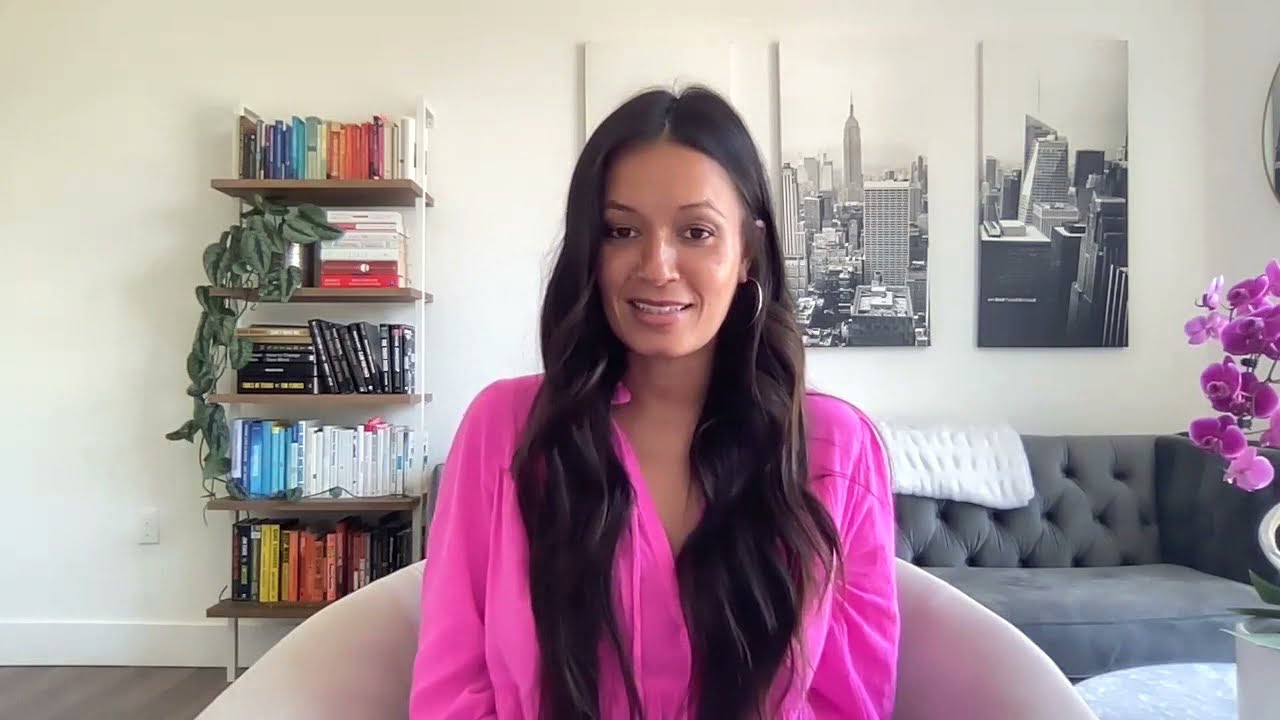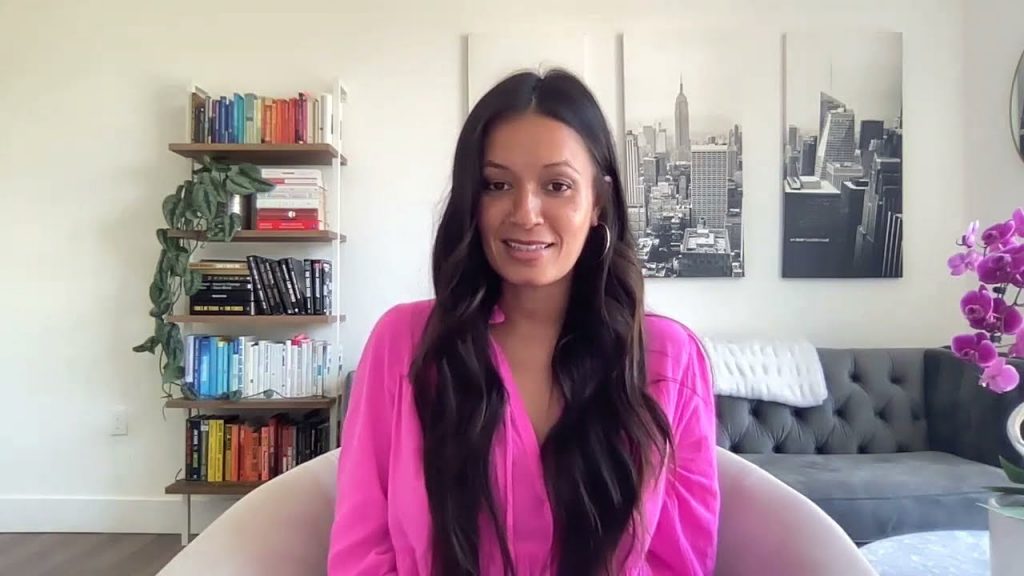 After a decade of intense traveling, self-reflection, and working in advertising for top global brands, Francesca Sipma – formerly from New York City – decided to search for something more meaningful. Thus began her quest to find an activity that would bring intrinsic value into her life.
Her newfound passion for the analytical study of the subconscious mind, and how it can be transformed through rewiring childhood conditioning and social programming, drove her to create HypnoBreathwork and Mastry. Francesca believes that any aspiring entrepreneur should prioritize a strong work ethic alongside integrity and an unwavering spiritual foundation.
She attributes her entrepreneurial success to her combination of intuition, business strategy, and continual learning. She advocates corporations should take the initiative by transitioning into a psychologically focused model that prioritizes mental wellness for optimal results.
14. Zhang Xin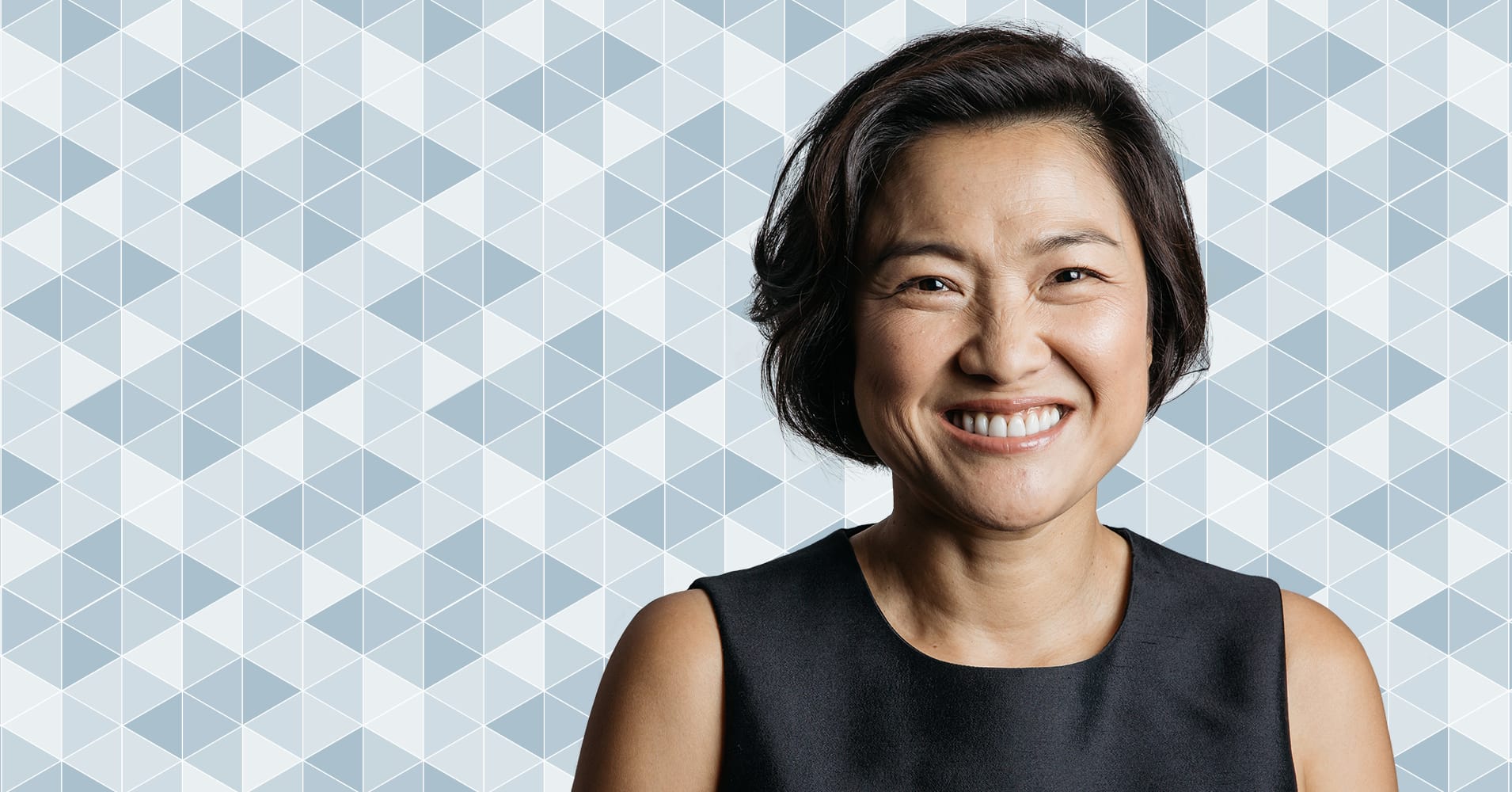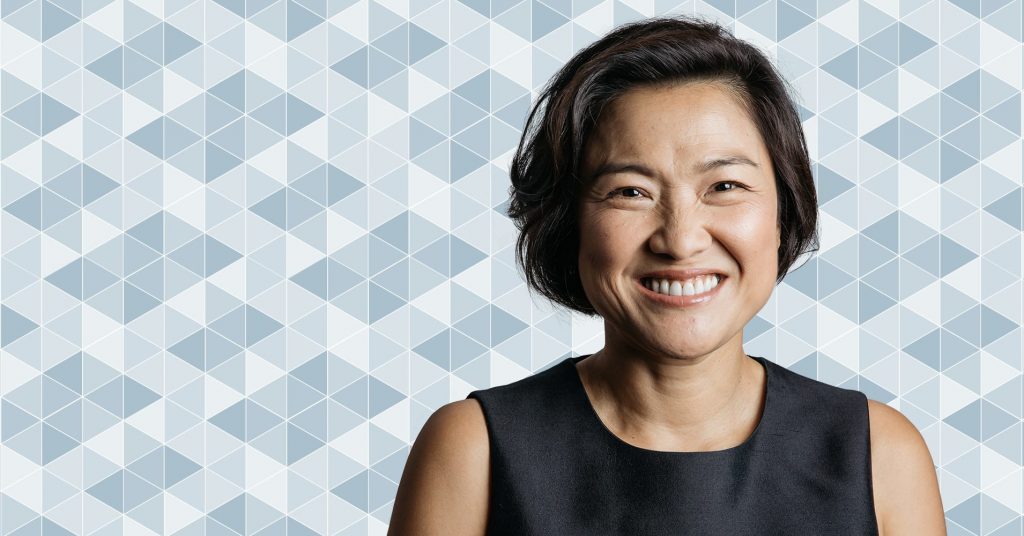 Zhang Xin stands as the co-founder of SOHO China – a real estate company successfully listed on the stock exchange in 2007.
She earned the title of "the woman who built Beijing" after starting her career as a factory worker and subsequently graduating with an MA in Economic Development from Cambridge University.
After transitioning from Goldman Sachs, Zhang has enjoyed tremendous success, and her net worth is now a staggering $1.2 billion. In 2023, Zhang Xin won the STAT Madness 2023 All-Star award for her work developing a metamaterial that makes magnetic.
15. Nicole Kernohan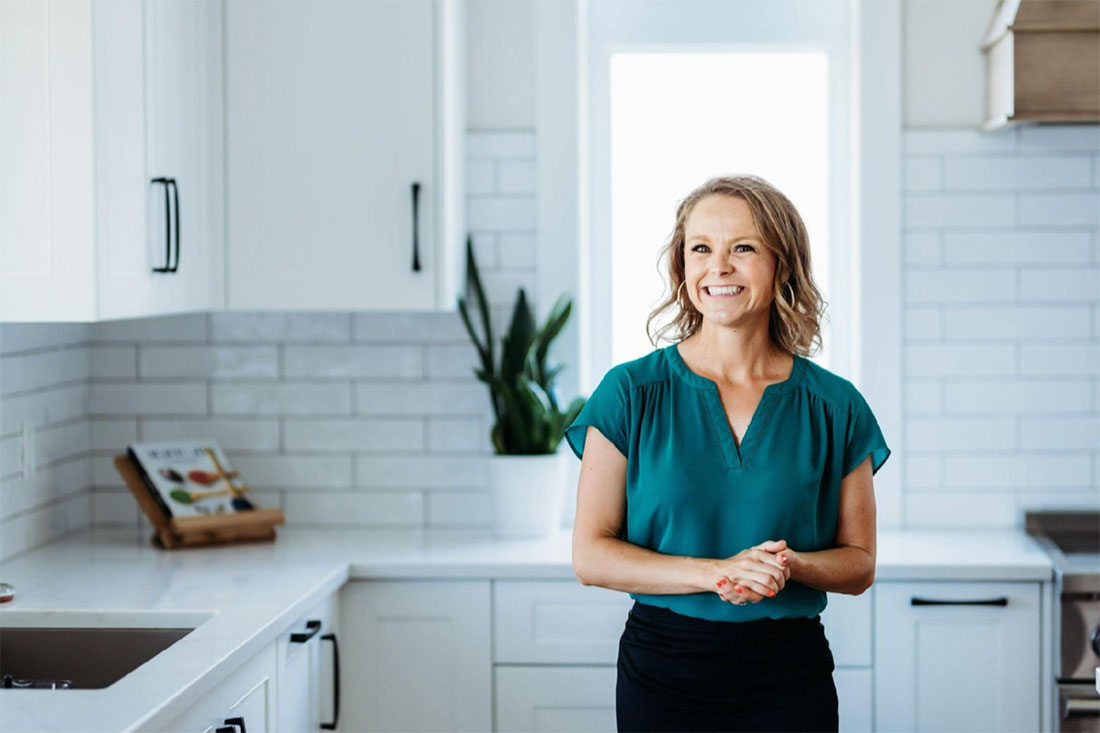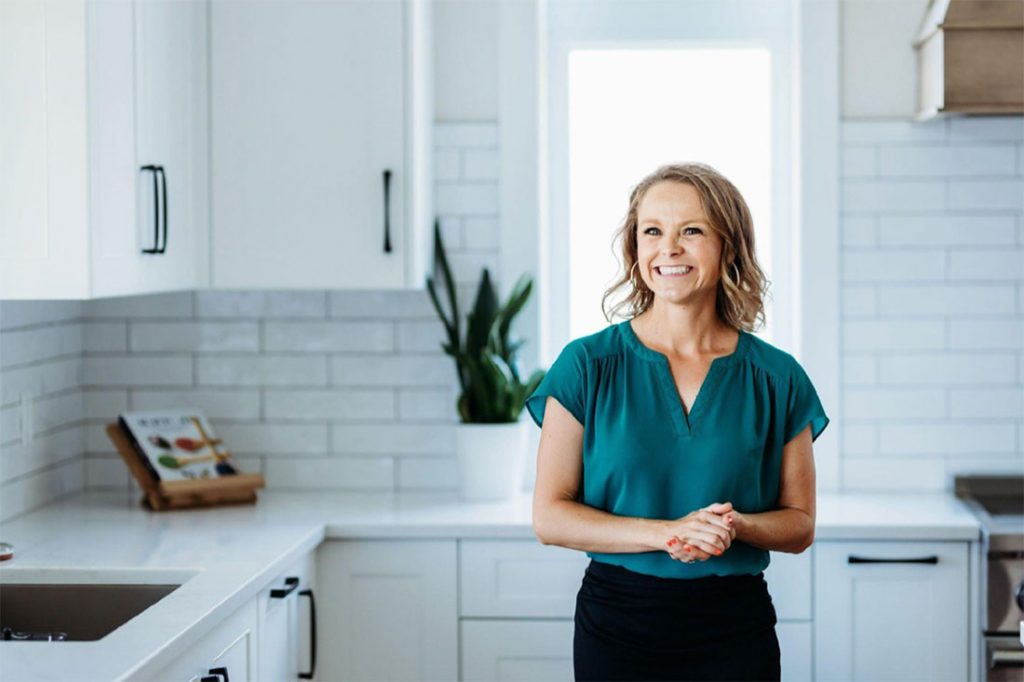 Nicole Kernohan is an exceptional coach and the COO of Elevated Worldwide, helping high-level visionaries unlock their true potential by guiding them toward purposeful goals. As a result, her clients experience tremendous growth in both their personal and professional lives.
With Nicole's expert guidance, countless customers have unlocked an empowering and prosperous outlook through Elevated's one-of-a-kind step-by-step program.
She helps each client to broaden their perspectives into multiple areas of growth, establishing clarity on their vision before strategizing new behaviors and habits with the desired end goal in mind.
By utilizing this process, Nicole and Elevated Worldwide work with the subconscious mind to unlock their clients' true potential both in business and life!
16. Kiran Mazumdar-Shaw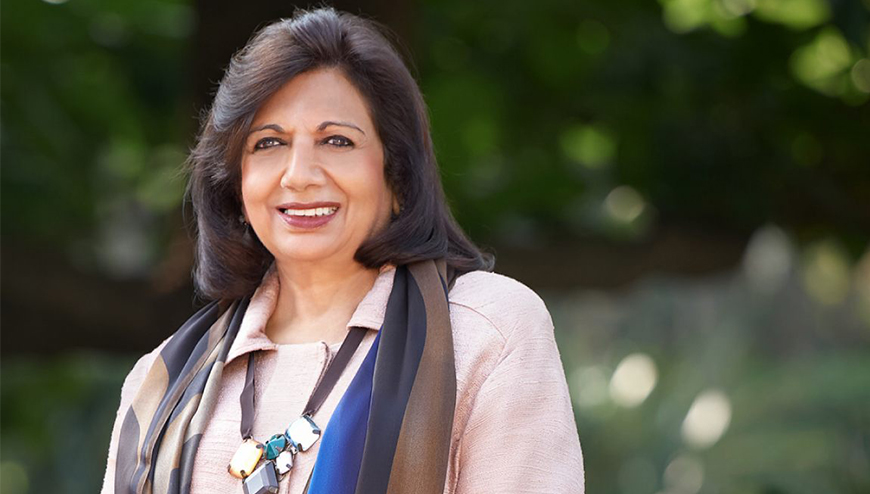 In 1978, Kiran Mazumdar-Shaw made a bold move and founded Biocon from the humble beginnings of a rented shed.
Having since evolved into India's foremost listed biopharma firm based on revenue, it is evident that her pioneering spirit has sparked immense growth in this company over time.
In 2004, Biocon became an international business icon when it went public and achieved the coveted status of being only the second Indian company to reach a staggering 1 billion USD on its first trading day. She was honoured with the H.K. Firodia Lifetime Achievement Award 2022 for her contributions to science and technology (2022).
As per Forbes' 2023 report, Kiran Mazumdar-Shaw is India's wealthiest self-made woman with a striking net worth of 2.5 billion USD.
17. Kelly A Robinson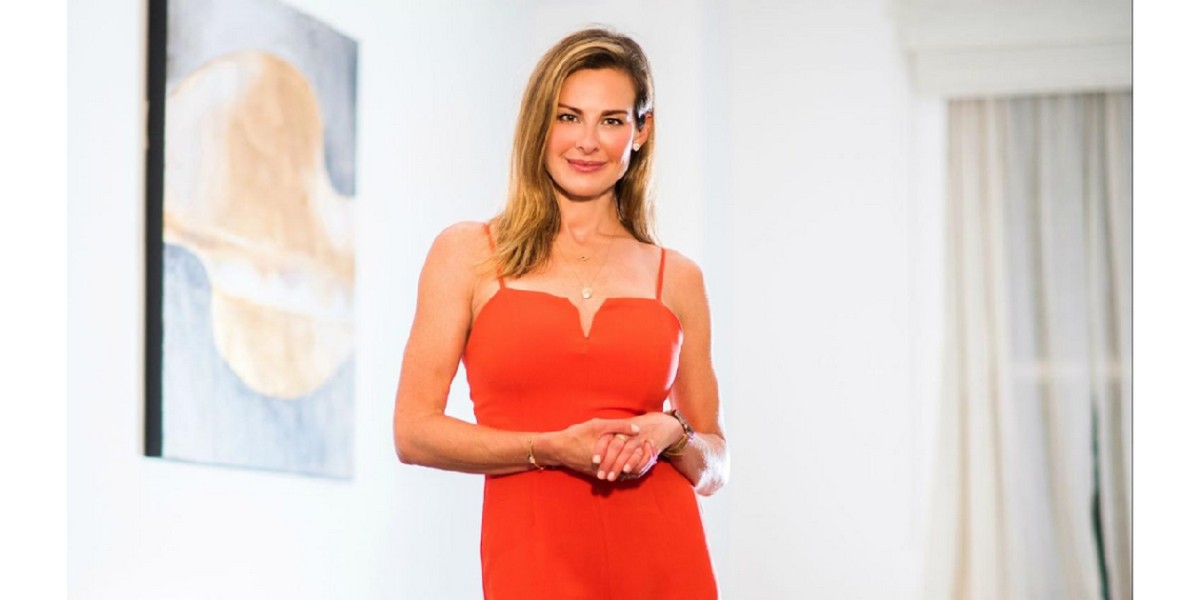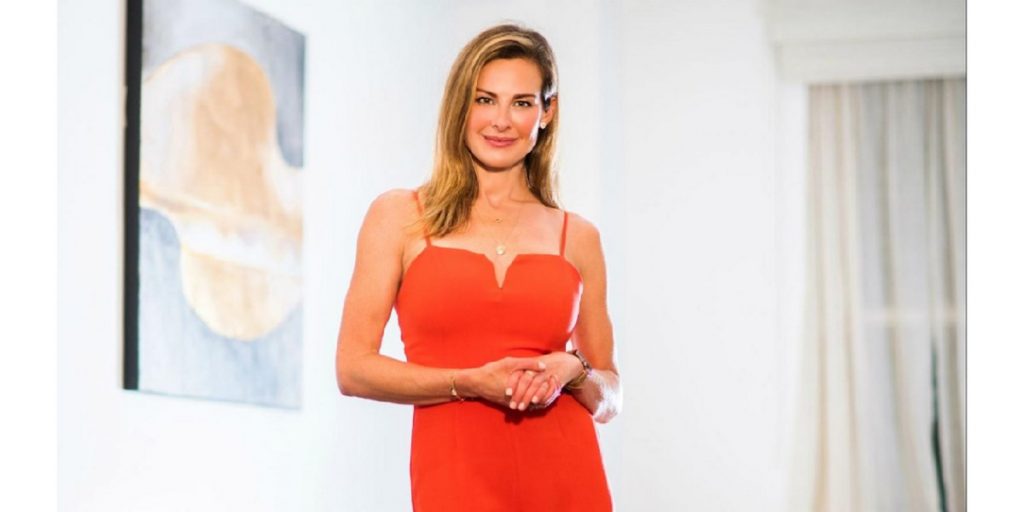 Kelly Robinson is an esteemed negotiator and innovative businessperson who predominantly assists individuals in the sports and entertainment realm. But she doesn't hesitate to explore other lucrative avenues, displaying her versatility as well as her ambition.
She quickly identified the potential of pet products, which weathered strong inflation and pandemic-related losses. Even with advances in technology transforming the real estate sector, she remains confident that brokers are essential to deal-making; human interaction is at the core of any successful transaction.
Kelly understands the importance of cultivating a strong team to be the foundation of any triumphant business enterprise. She also grasps that her brand is integral, as it opens up numerous pathways to explore and capitalize on. As such, she continues to invest in growing her reputation.
18. Janice Bryant Howroyd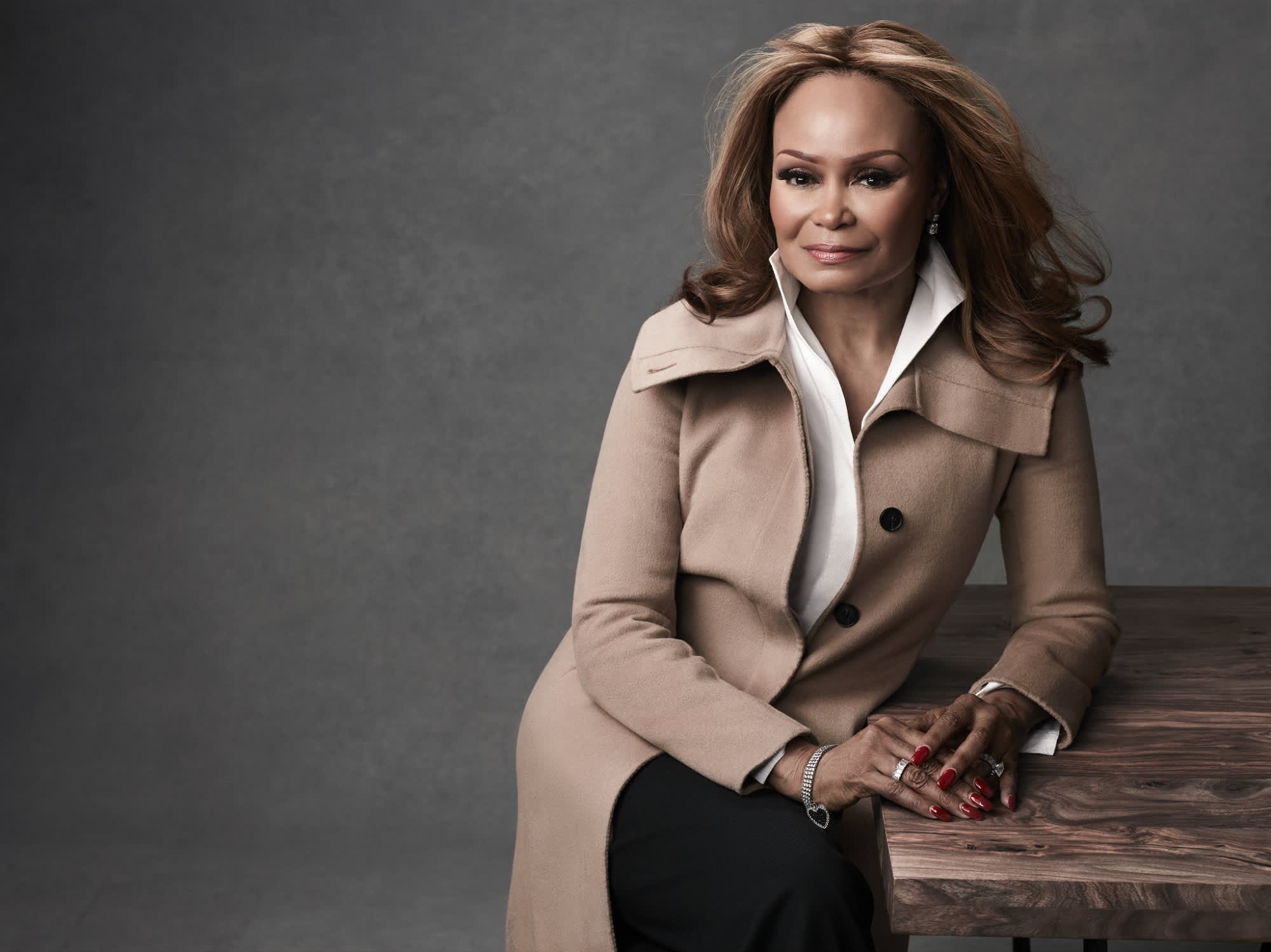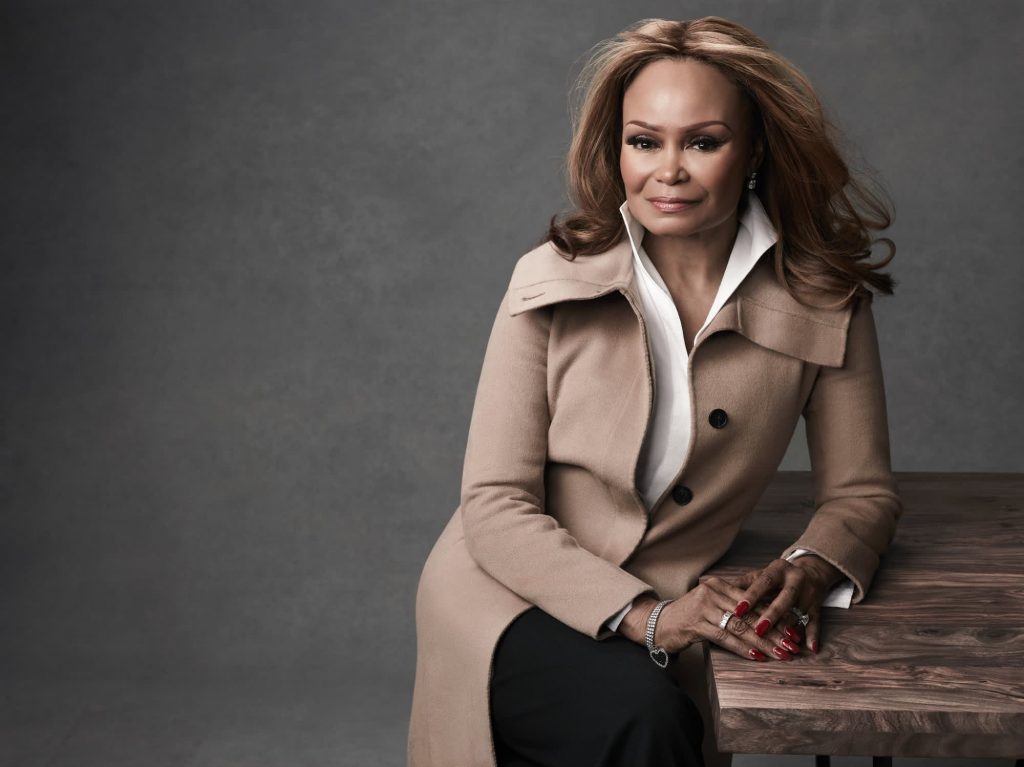 Charting the path for future generations, Janice Bryant Howroyd is a pioneering figure who founded ActOne Group – becoming the first Black female to break through the $1 billion annual revenue barrier.
From meager beginnings, Howroyd has propelled ActOne to become the premier employment agency and consultancy in Los Angeles. Boasting over 17,000 clients from 19 countries, their success is an inspiration for entrepreneurs everywhere. In 2022 alone, the company generated an impressive $1.1 billion in revenue, serving over 17,000 clients in 33 countries.   Janice Bryant Howroyd has amassed a net worth of $600 million, making her the fourth-richest Black woman in America. Her entrepreneurial success has allowed her to invest in over a dozen properties, including commercial buildings and residences, solidifying her status as a prominent figure in the business world.
Armed with only $1,500 in 1978, she did the seemingly impossible. Now listed in Forbes' 2020 America's Richest Self-Made Women list; her success speaks for itself!
19. Alisha Marfatia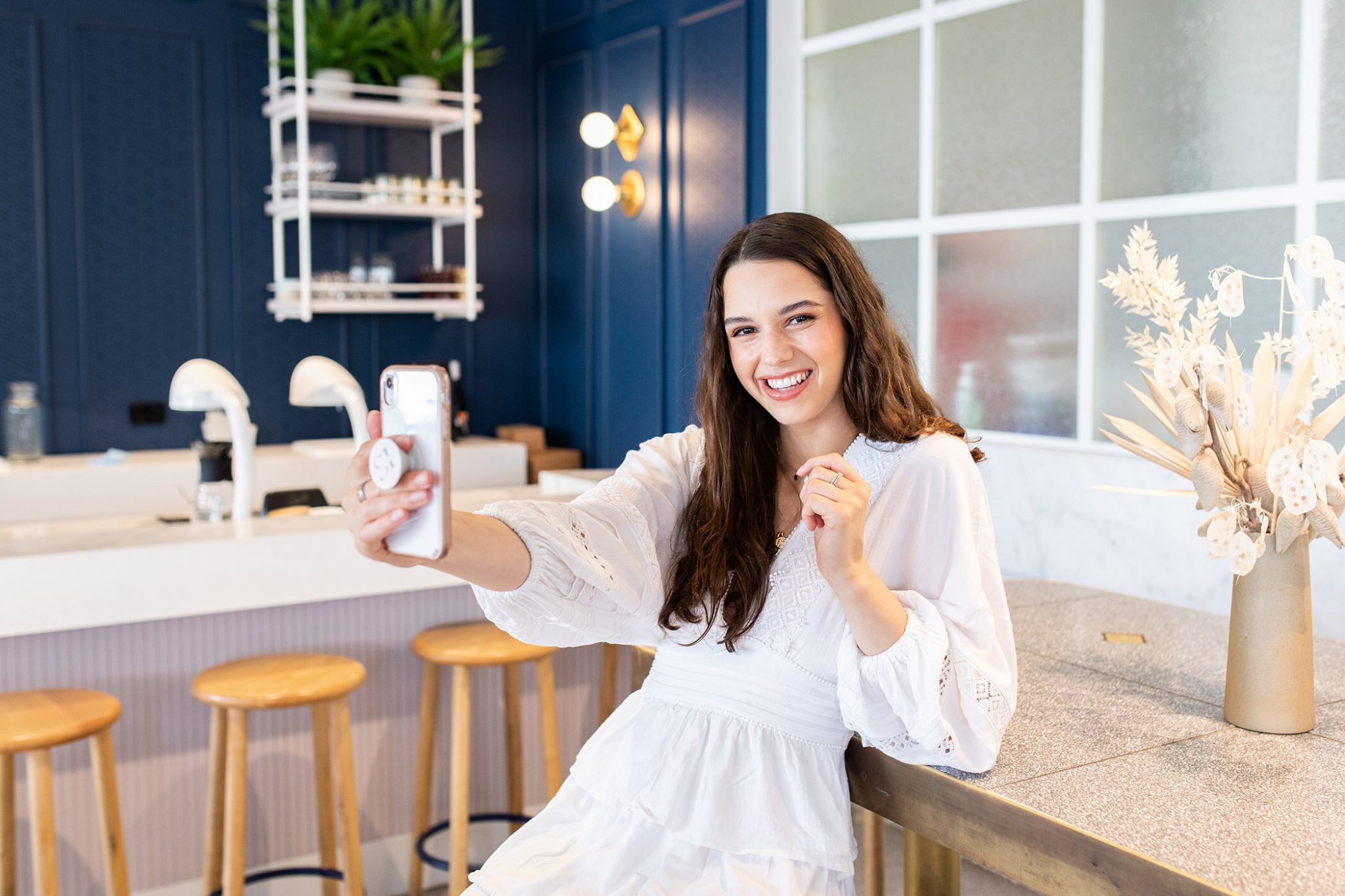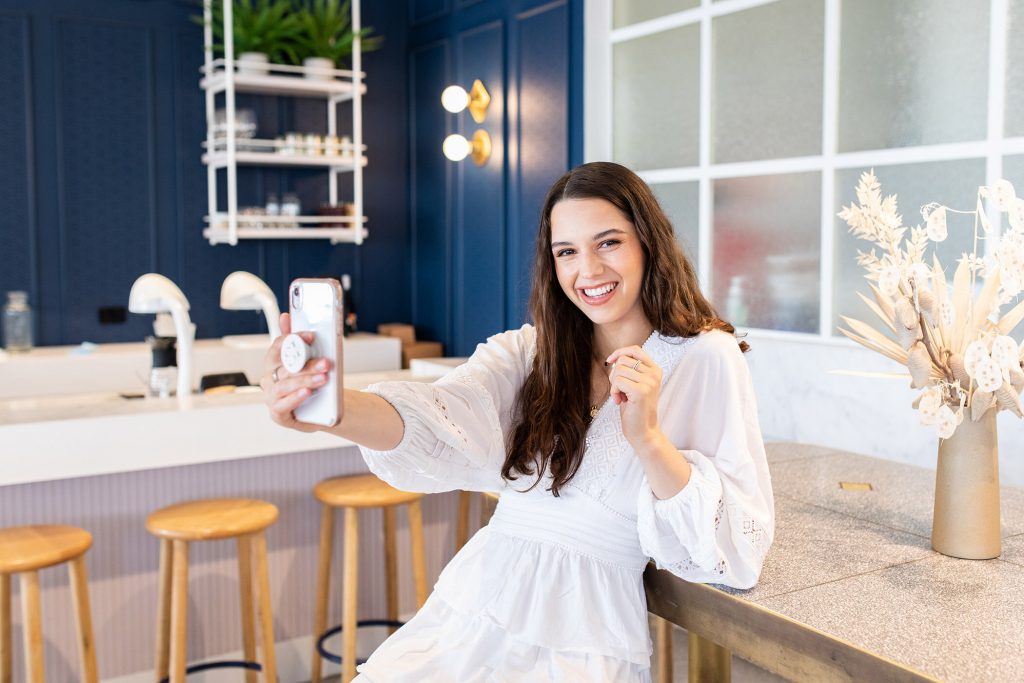 Alisha Marfatia is an acclaimed international entrepreneur, speaker, and CEO at The Social Impact. Additionally, she is the Co-Creator of Rise with Reels; something that has caused a paradigm shift in Instagram reels due to her multiple interviews on Nova's podcast Build your Brand.
As Instagram officially dubs her the Reels Queen or "Reels Pro," she has achieved immense success on social media, allowing thousands to experience business expansion via Instagram Reels. Her account continues to grow and remains an inspiration for many aspiring professionals in the digital marketing space.
Alisha's magnetic personality and enthusiasm have empowered business owners to adjust their lives and businesses through a powerful online presence and cutting-edge digital marketing. Her energy has enabled her to reach entrepreneurs everywhere, transforming the way they do business.
20. Oprah Winfrey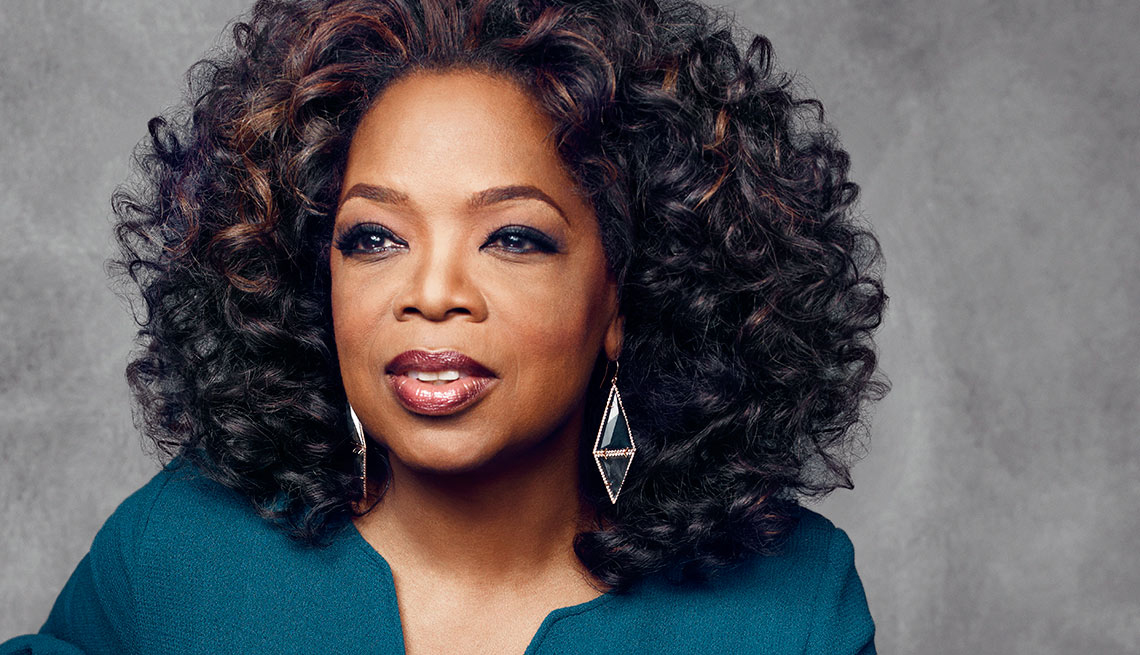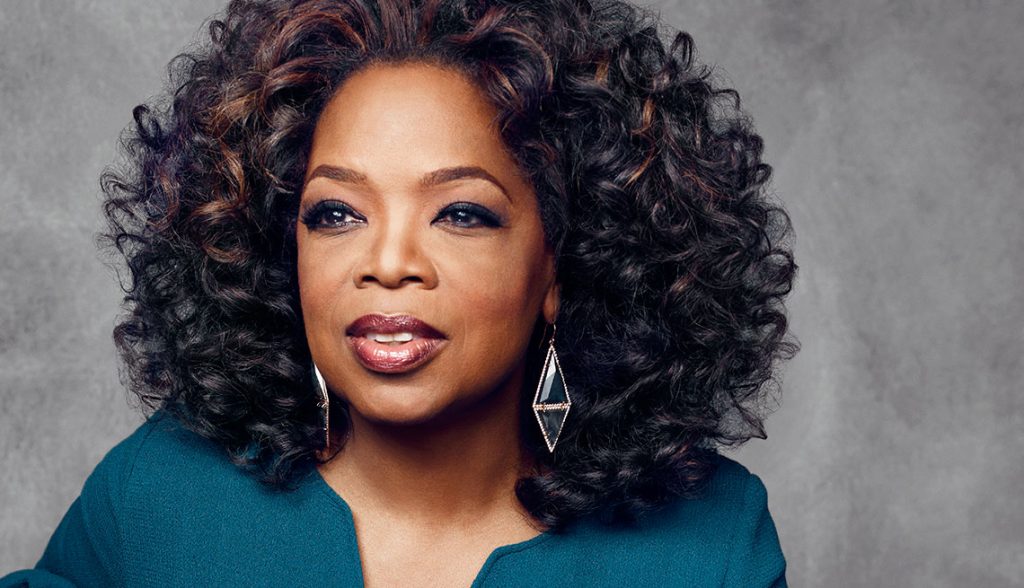 Continuing to expand her impressive media conglomerate, the iconic Oprah Winfrey has now co-founded Oxygen Media – a cable station that reifies her transformation from a beloved television host into an entrepreneurial titan.
Up until 2011, she proudly helmed her talk show and later established OWN: Oprah Winfrey Network as its CEO.
In 2015, Winfrey made a groundbreaking investment in Weight Watchers International and became the face of their subscription weight loss program. Her remarkable net worth is currently estimated by Forbes to be $2.5 billion. She is also listed in the Americas self made woman #13 in 2023.
21. Nim Stant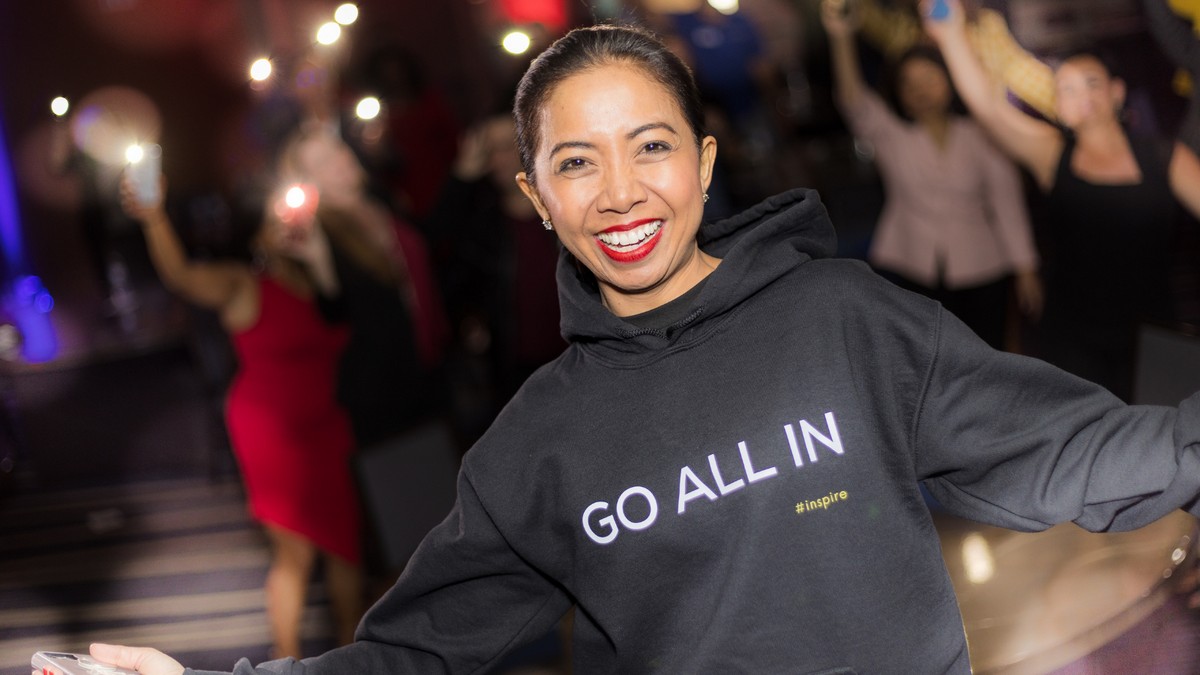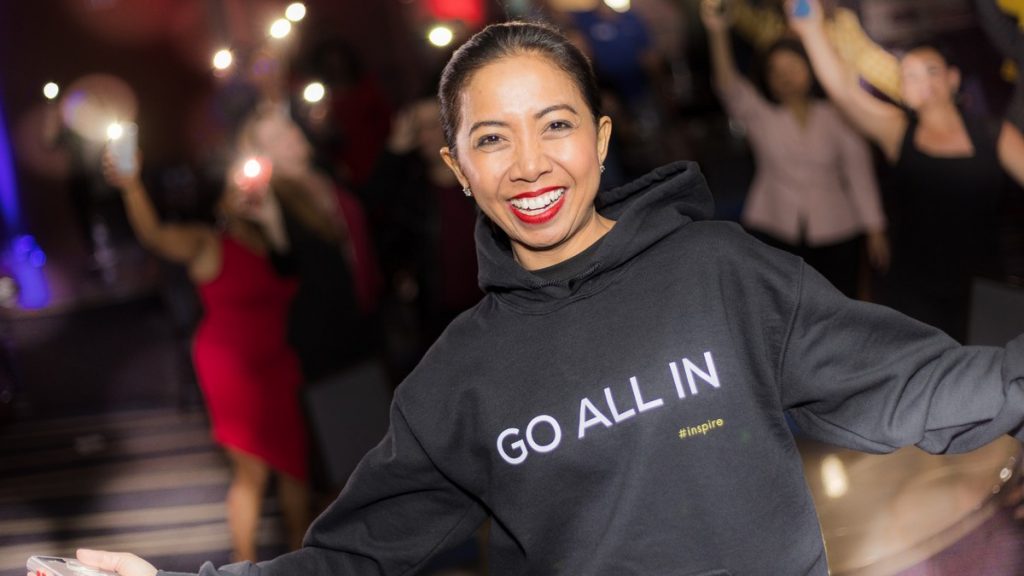 Nim Stant is a distinguished Thai-American Entrepreneur, author, and motivational speaker. She has made immense strides in her career by assisting hundreds of authors to reach the coveted status of Amazon best sellers through Go All In Media – an initiative founded by Nim herself!
Nim founded Go All In Media in 2020 to raise the quality of life for all by uniting global leaders and instructors. Her mission is to offer education, healing, and support networks within our community so that everyone can reach their fullest potential.
As she moves ahead, Nim is excited to reach even more people and extend her organization's global footprint into South East Asia.
22. Beyoncé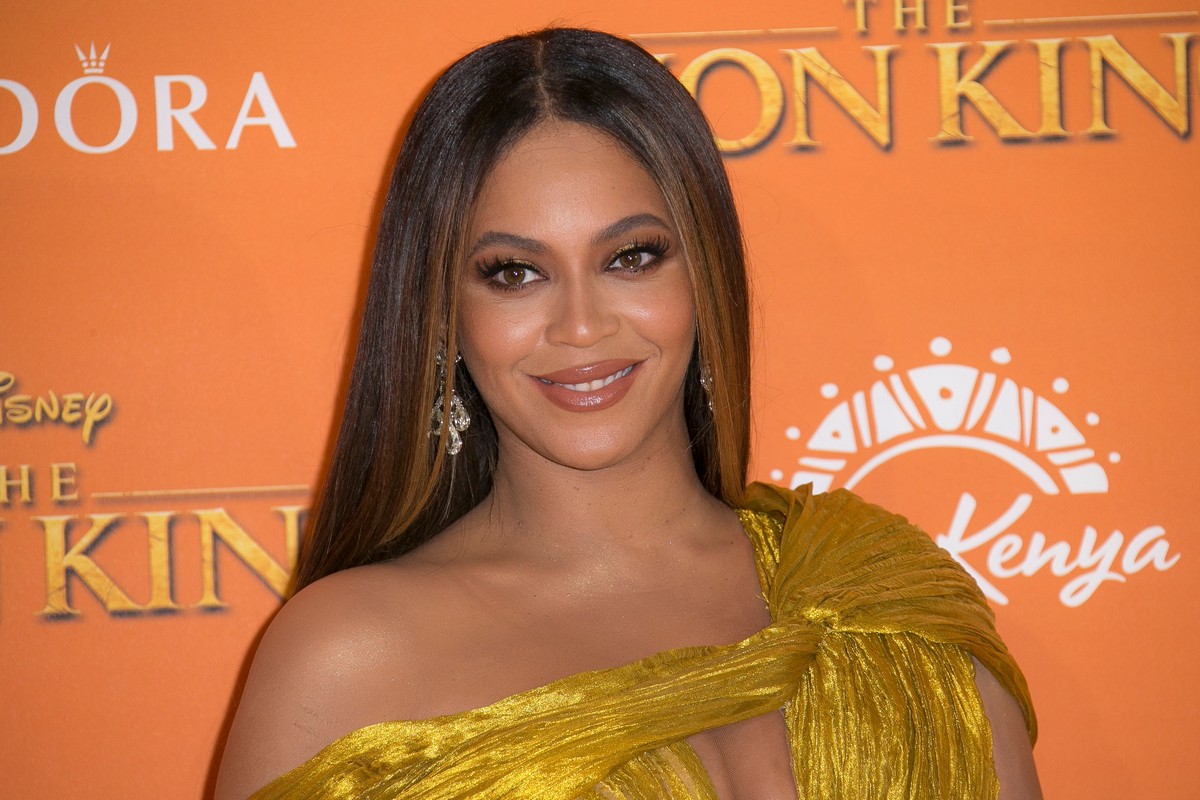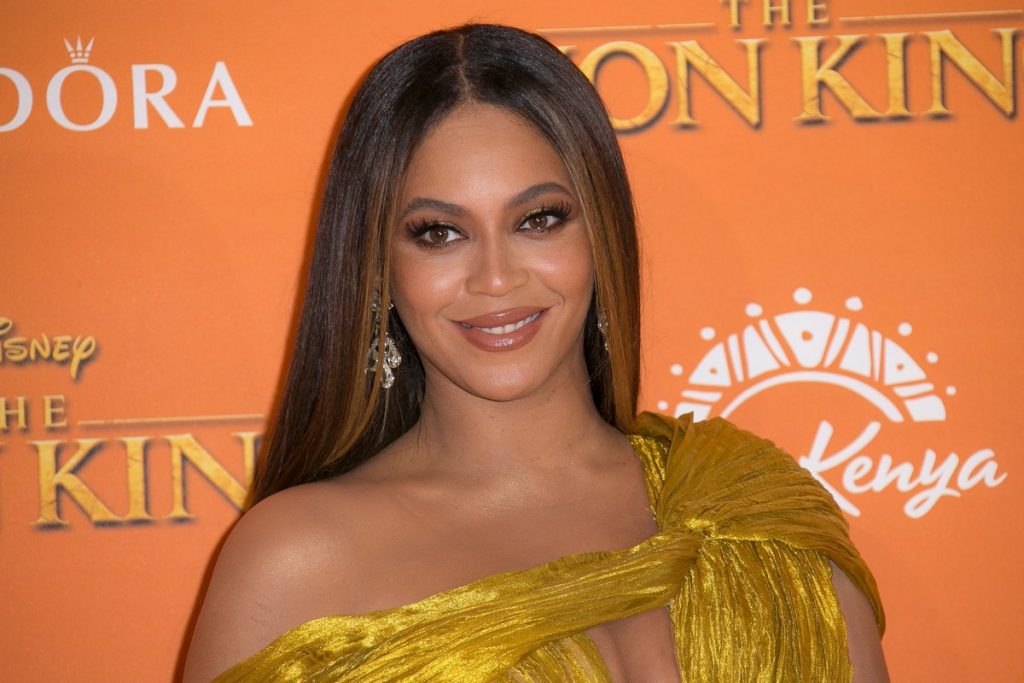 Since Destiny's Child propelled her career skyward in the mid-1990s, this songstress has emerged as one of the world's most successful female solo artists and a globally renowned brand. Her net worth as of 2023 as per Forbes is $540M. She is also listed in the 2023 America's Self-Made Women list. 
Beyoncé broke the record for the most Grammy wins ever. She won the award for Best Dance/Electronic Music Album for her album "Renaissance". This win marked her 32nd Grammy Award win, making her the most awarded artist in Grammy history. She and husband Jay-Z share the record for the most nominations in history, with 88 each. Beyoncé's nine nominations for the 2023 GRAMMY Awards adds to the superstar's illustrious GRAMMY history. Overall, Beyoncé has won a total of 534 awards and has been nominated for 1,312 awards throughout her career.
In 2012, Beyoncé negotiated a massive $50 million endorsement contract with PepsiCo. She then further used her company Parkwood Entertainment to expand into other industries such as film production, music creation, and fashion design.
In the year 2019, Netflix signed an astounding agreement with her for a staggering $60 million to supply content for their streaming platform.
23. Arianna Huffington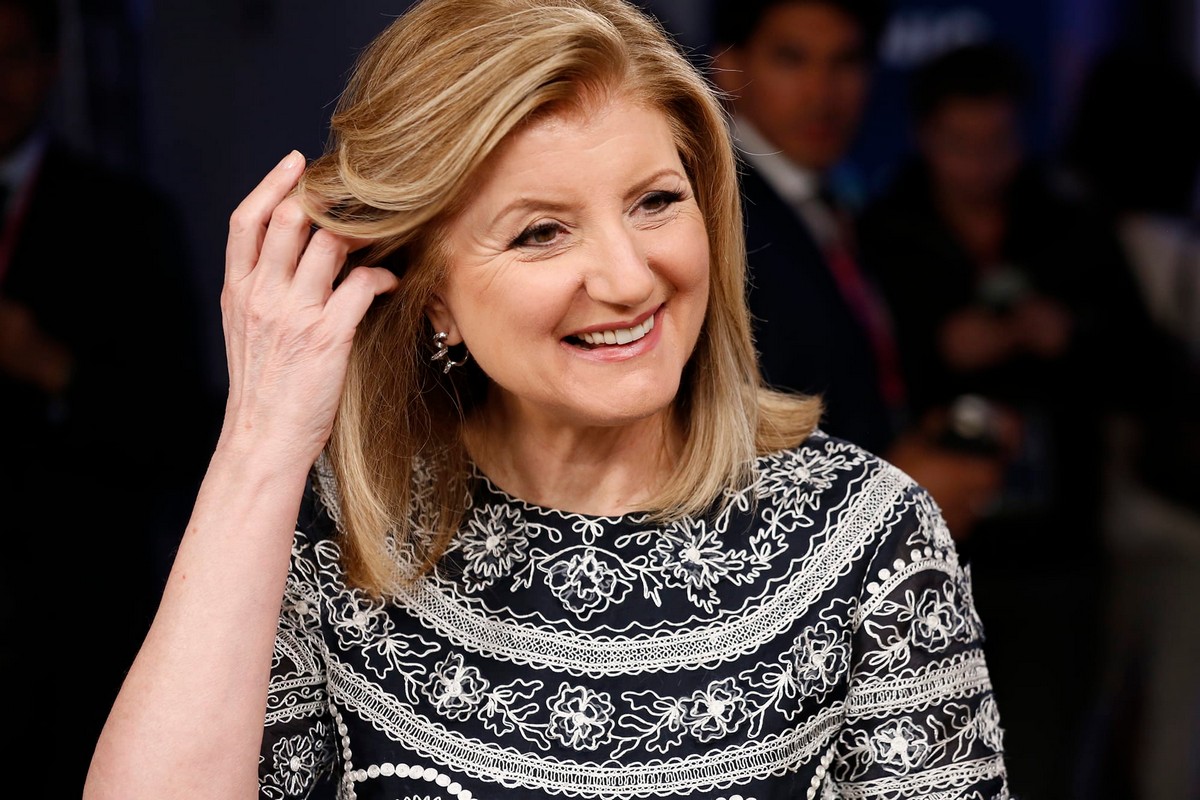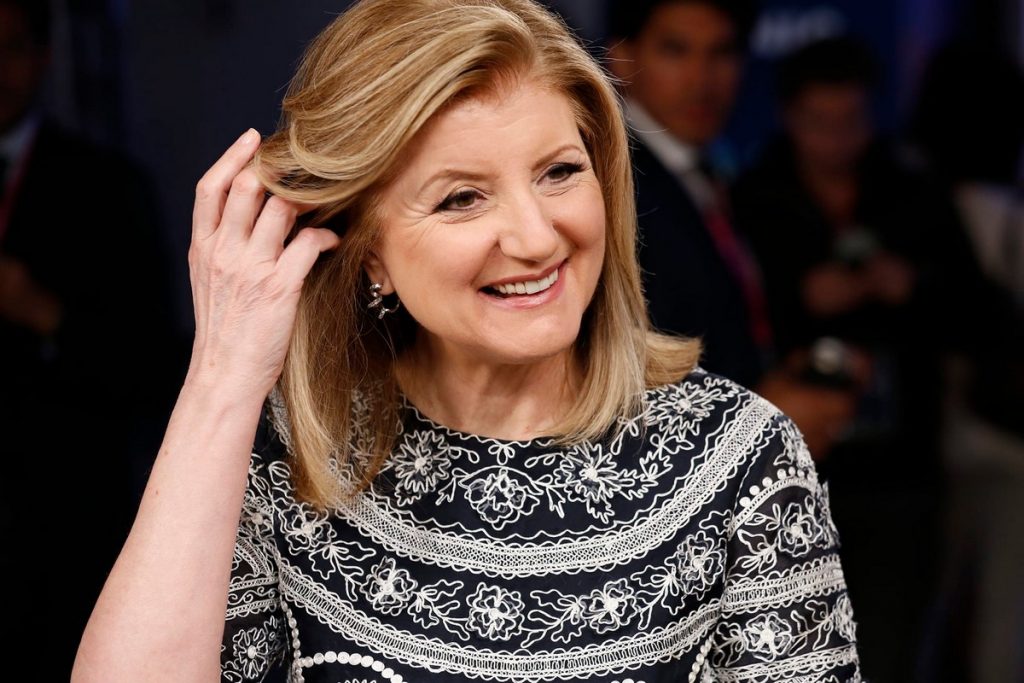 In 2005, Arianna Huffington initiated the news website The Huffington Post and was able to successfully nurture it until 2011 when she sold it to AOL.
However, she did not let go of her ambitious endeavors yet – instead, she continued guiding and expanding the Huffington brand overseas.
Arianna Huffington net worth as of 2023 is $110 Million.
In 2016, Arianna Huffington made the bold decision to resign from her role at The Huffington Post and launch Thrive Global – a health and wellness startup that she leads as CEO.
Time Magazine acknowledged her as one of the world's most influential and powerful people by featuring her on its list of the 100 Most Influential People.
24. Indra Nooyi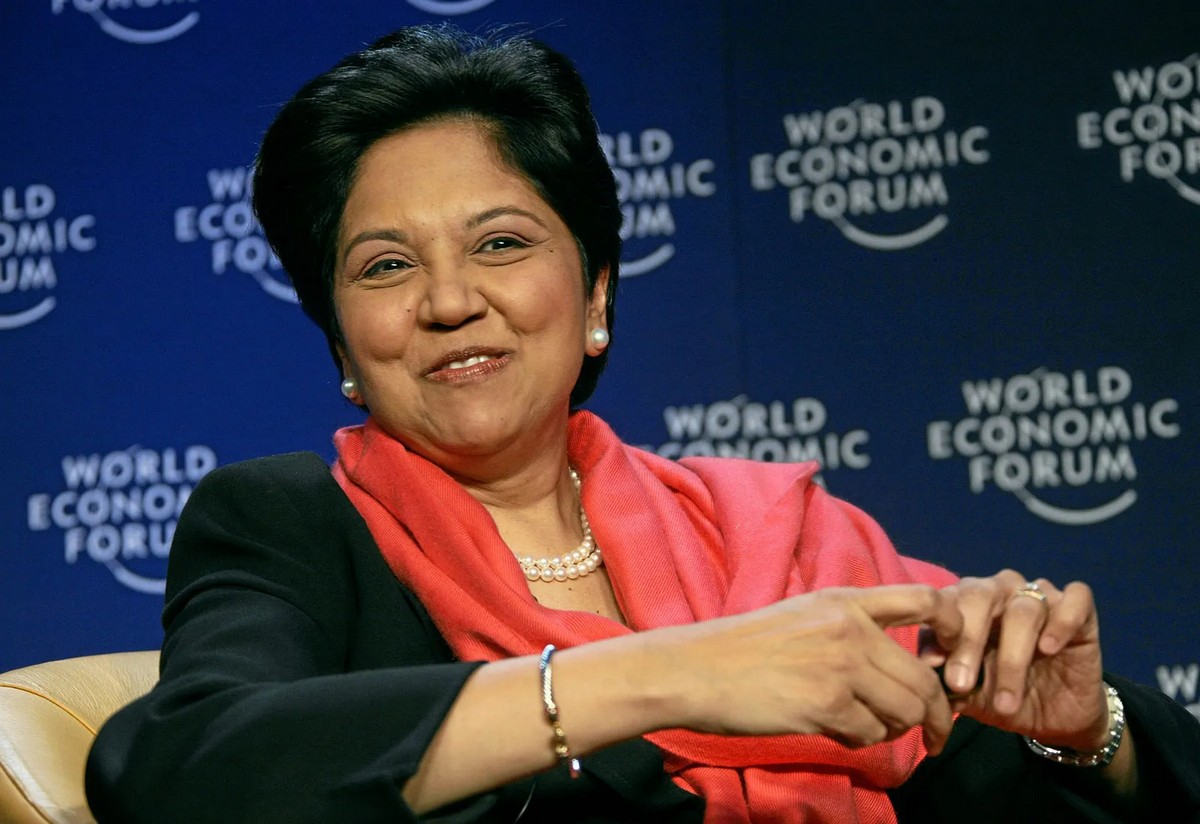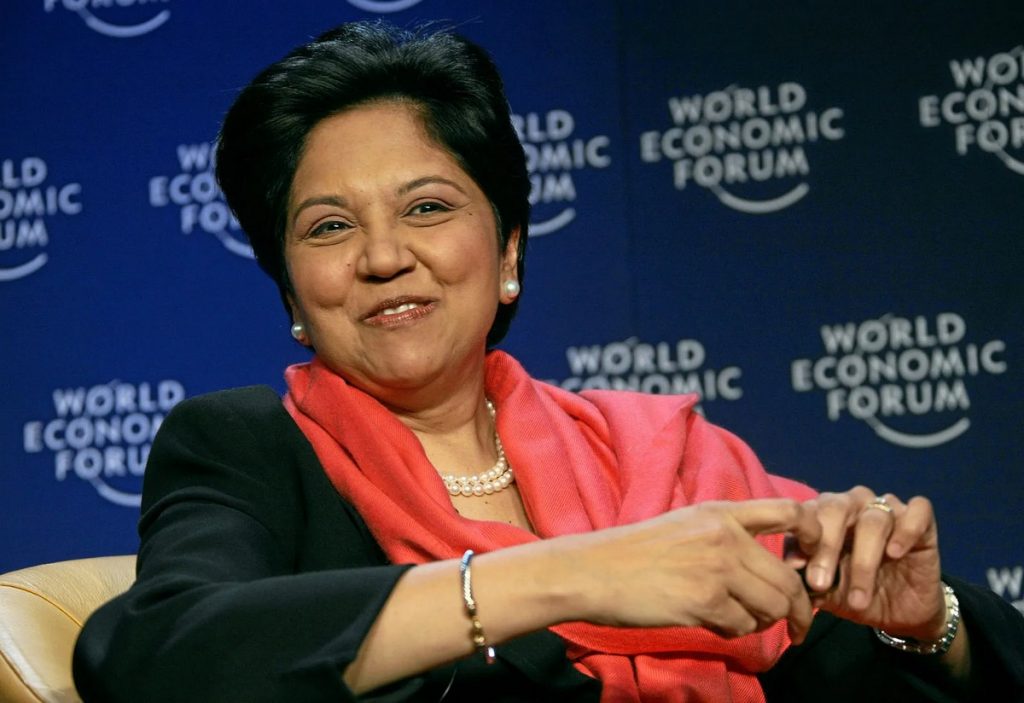 Indra Nooyi, a renowned author and globally acclaimed female entrepreneur with an annual salary of over $31 million while she was chairman and CEO of Pepsi-Co for more than ten years, is considered one of the most influential women in business today. Indra Nooyi has received a total of 15 honorary degrees.
After 24 years of working for Pepsi, Nooyi retired from her role and has since become a Board Member in both Amazon and Philips.
The 67-year-old has a net worth of $350 million and is ranked 77th on the Forbes list. In 2022, Nooyi was honored with Golden Book Awards.
She is well-regarded for her attention to detail and ability to establish efficient solutions to complex problems.
25. Lynda Resnick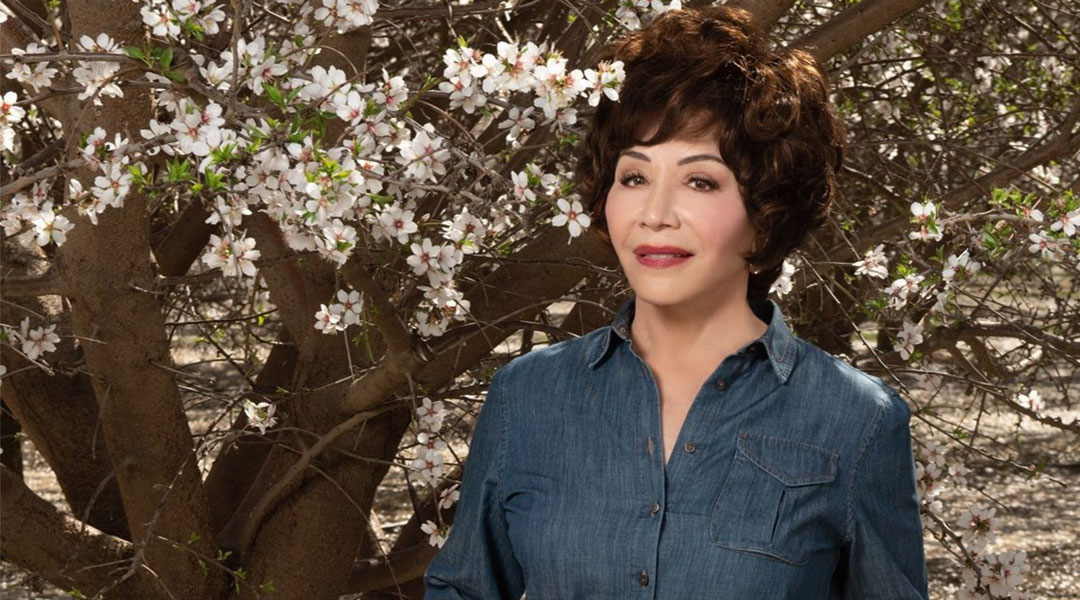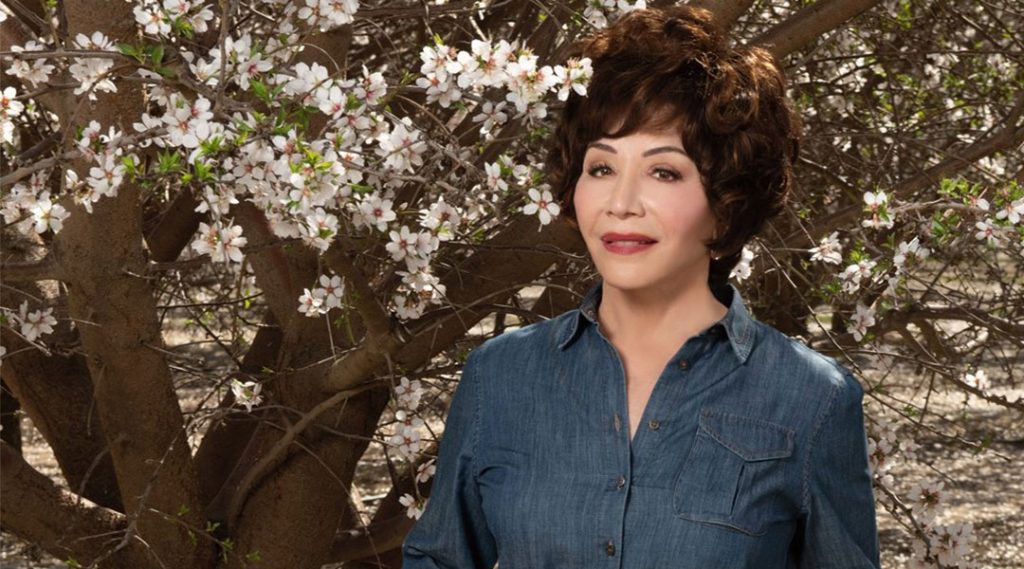 With her husband Stewart, Lynda Resnick – a renowned entrepreneur and philanthropist – established their holding company with remarkable success. Lynda Resnick net worth as of 2023 is $5.3B as per Forbes. 
Over the years, Resnick's association with The Wonderful Company has provided him the opportunity to collaborate on projects such as POM Wonderful, Fiji water, and Telefloral.
For six years, Resnick has been listed as one of Working Woman's Top 50 U.S. Women Business Owners.
Thanks to this company's success, their total yearly revenues have skyrocketed up to an incredible amount of $4 billion!
26. Kylie Jenner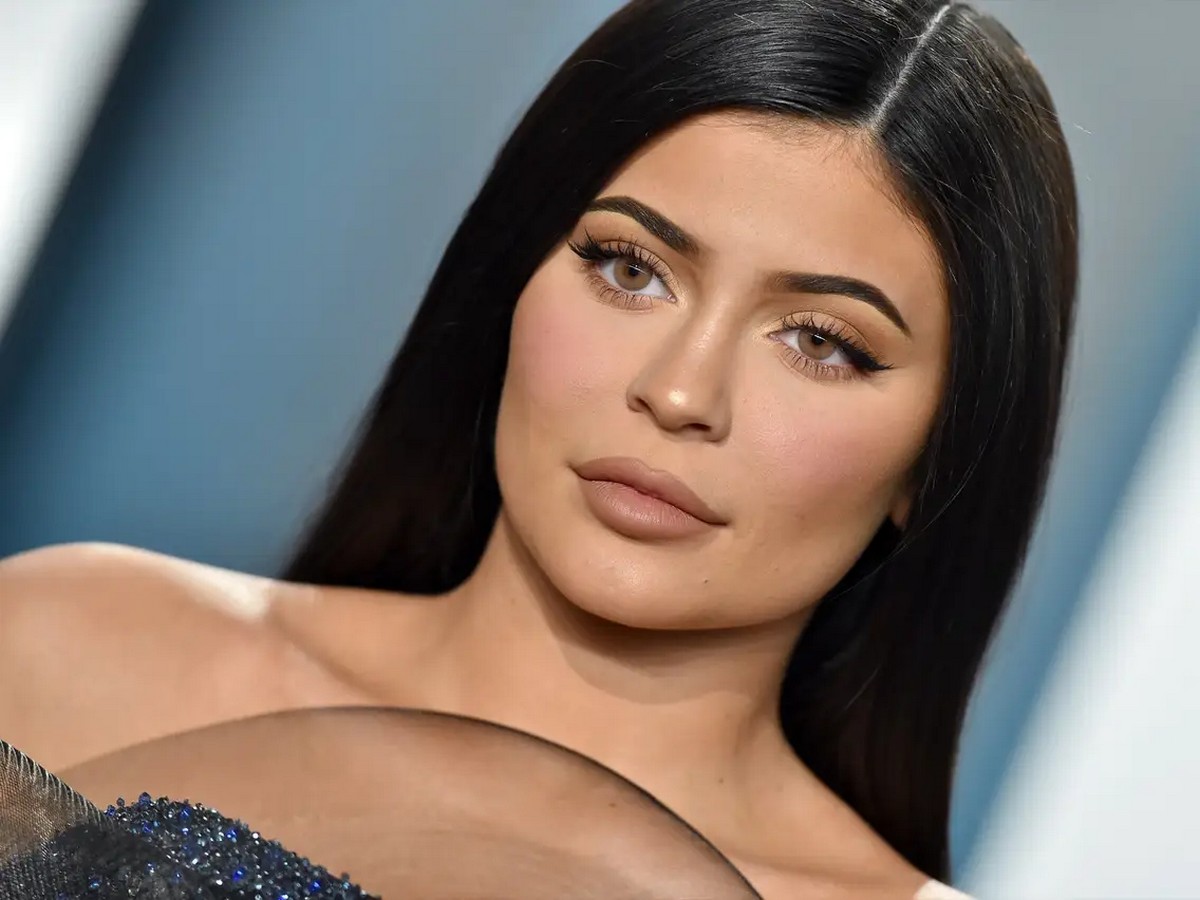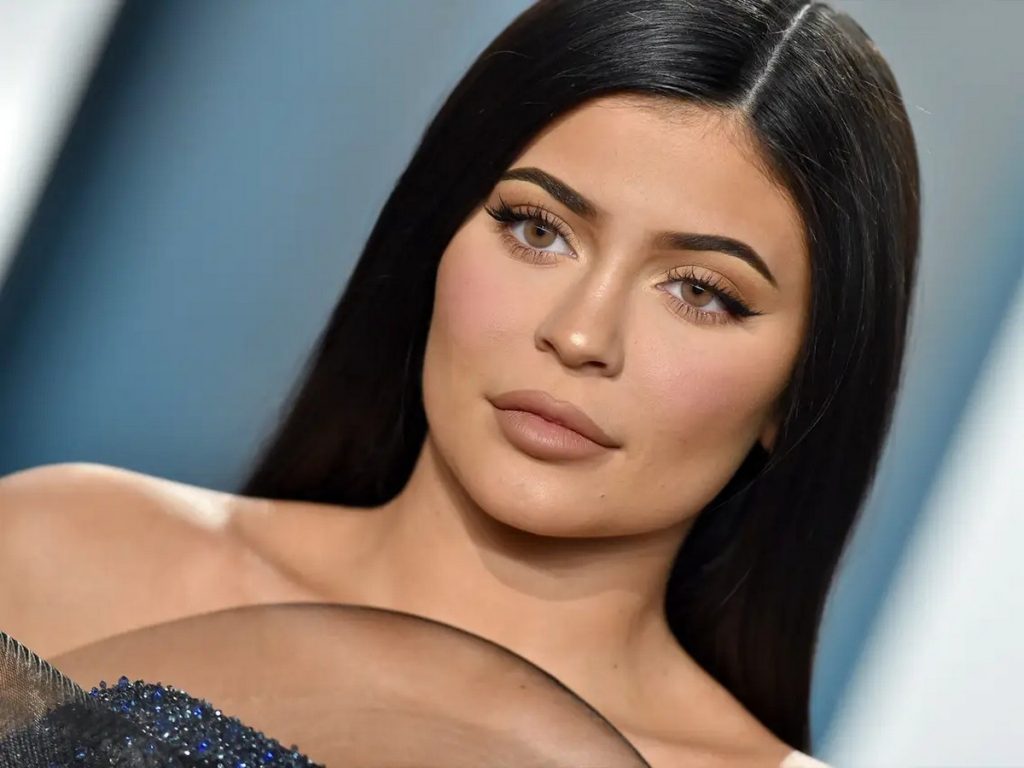 From a young age, Kylie Jenner found success by being featured on the hit reality television show "Keeping Up with the Kardashians," which showcased her family's life.
With the help of sound business advice, Jenner has emerged as a successful business mogul and entrepreneur – having accrued more income than any other woman her age.
Forbes currently places her net worth around $680 million, and she took spot #38 on its list of America's Richest Self-Made Women in 2023. Kylie is also the second most wealthy Kardashian-Jenner sister, falling only behind Kim, who is worth about $1.2 billion, per Forbes.
Through her expert use of social media, Jenner skillfully advertises Kylie Cosmetics and is the most popular female and second-most followed individual on Instagram.
Conclusion!
Successful women entrepreneurs come in all shapes and forms, from young women starting their own software companies to experienced business owners creating a world-renowned brands. No matter what stage they are in their business journey, supporting women-owned businesses and their businesses is essential to ensure more diversity and success.
Top women entrepreneurs have the power to make a real difference in the economic landscape by inspiring other young entrepreneurs and creating successful businesses that span industries. With the right support, these female entrepreneurs can thrive and be an example for others to follow.
The growth of women entrepreneurs spans all industries and business sectors, from small businesses to large software companies. Top women entrepreneurs have proved that they are powerful forces in the business world, and supporting them is key to the success of other female entrepreneurs.
When systems support women entrepreneurs, it's not just about the bottom line, but a recognition of the power and potential of female business owners. By recognizing and supporting powerful women in business, we can create a thriving and flourishing future for the world of entrepreneurship.
Ultimately, it's not just about doing what is right, but also about doing what's best for the economy and our shared future. Leveraging the talent of female entrepreneurs helps to build an environment of innovation, collaboration, and success that will be beneficial to us all.
Liked this post? Check out the complete series on Human resources