What is garden leave?
Garden leave is a practice followed by companies to prevent an employee to go to work or seeking work elsewhere once he has tendered his resignation or has been sacked from the company.
It is often applied to senior employees who have strategic and technological knowledge and valuable contact information that can harm the organization if it falls into the wrong hands.
The term garden leave is also referred to as gardening leave and was first introduced in the United Kingdom and later in places like New Zealand, Australia, and the United States of America. It is common in financial circles, especially the banking sector, to prevent the leak of sensitive and proprietary information to competitors who could misuse it.
Is garden leave a bad thing is one of the most common questions. An employer usually implements the clause of gardening leave to prevent the employee from seeking work with a competitor and divulging trade secrets. It can be applied when an employee resigns from his post or when his services are terminated with notice.
In such a case, the employee is technically still a part of his company, and although he is not allowed on-site, he can work remotely or not at all as per the will of his employer.  In some cases, the employer might have some critical queries related to his work and need clarification.
He might even need help with the handover of duties to another employee. In both scenarios, the employer keeps the employee on stand-by so that he can prove useful.
During this period, the employee cannot make contact with other employees, vendors, clients, and competitors. This is an attempt by the company to solicit the ex-employers business contacts and clients and prevent any poaching.
Another important reason is that the employer is worried that the employee might engage in damaging or disruptive behavior. It is better if he stays away from it awhile. The employer restricts the movement of soon-to-be ex-employee so that it does not negatively impact the organization.
Gardening leave means that the employee is not allowed to work in any capacity, neither in the organization where he was working to date nor in any freelance or self-employed capacity. He cannot also find another work as a salaried employee. This zone where he is an employee and also not an employee can harm his mental health
Terms and conditions related to gardening leave
An employer uses the concept of gardening leave when he does not want the employee to look for new pastures or join a rival brand. He wants to prevent access to valuable contacts and information.
When an employee is on gardening leave, it means-
He will not be visiting the premises or the workplace until and unless specifically asked to do so by the employer
He will not have to perform any of his earlier duties and responsibilities for the company until and unless specifically asked by the employer to do so
He cannot use any company equipment in the meantime until and unless it is mentioned in his contract of employment
He cannot get in touch with any of his contacts that he has built in the course of his employment
He cannot get in touch with customers, clients, and vendors as they are the organization's contacts and not his even though it was his efforts that helped the company to make these valuable connections
If you are looking for gardening leave employee rights, let me clarify that an employee on gardening leave is no doubt an ex-employee. However, technically he is still a member of the firm and, as such, enjoys several privileges, contractual benefits, and of course, receives a salary. The rules and regulations regarding this situation should be mentioned in the contract of employment so that both the employer and employee can behave as per the implied and express terms written there.
An employment contract is an essential tool that gives the employer enforceable rights to use it as per his discretion. The employee has to agree in advance in writing because without a prior agreement, the garden leave letter can be considered a breach of contract.
The gardening leave must be reasonable if it is to be legally enforced.  If you are looking for the answer to how long is garden leaves well, it can range from a few months to a year and depends on the information that the employee has and its impact if leaked.
If there is no written agreement to such an effect, then the employee is free from any commitment, and he has to be released from his position and obligation immediately.
Advantages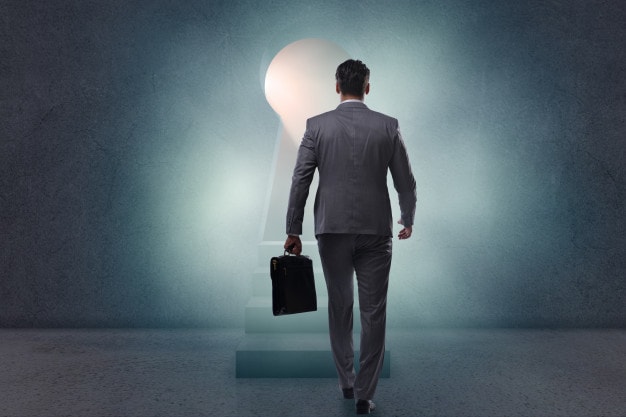 The advantages of gardening leave are as follows-
The implementation of a gardening leave letter is considered beneficial for an organization as it prevents the employee from reaching out to the competitors and sharing as well as misusing critical and sensitive information
Gardening leave letter is considered advantageous as it is a less costly means of severing ties with an employee who could easily become a competitive threat
This concept stops an employee from engaging in unruly and disruptive behavior in the workplace so that it does not have an impact on the well-being of other employees
When the employee cannot contact and engage with other employees and other stakeholders, the company can easily protect its bottom line
From an employee's viewpoint, the gardening leave is an opportunity to go through his options without worrying about his next paycheck, which is still being deposited in his account irrespective of the fact that he is no longer working for it. It is like a paid vacation where he enjoys some downtime without any worry about his salary.
Gardening leave provides an opportunity for the organization to reach out to the customers or clients of the departing employee and convince them to stay with the organization even though the employee will no longer be able to handle their case
Disadvantages
The disadvantages of gardening leave are as follows-
Gardening leave is when the employee knows that he is out of work, and still, he cannot pursue other options. This can create a negative impact on his emotional well-being
Gardening leave is considered a ticking time bomb for legal issues, blowups, and numerous other related issues
Implementing the clause of gardening leave is expensive for an organization as it has to pay either full or a part of the salary along with benefits to an employee who is basically no longer a part of the organization and is not contributing anything productive
Conclusion
Garden leave is an essential tool that helps employers keep both the so-called ex-employee and the ones working for the firm away from each other to avoid any unnecessary disruptions in the workplace.
It is often considered a last-minute effort by an organization to protect its interests and mitigate any damage that might be caused if sensitive and valuable information falls into a rival company's hands.
Liked this post? Check out the complete series on Human resources