Definition of equal employment opportunity
Equal employment opportunity is a concept that emphasis that opportunities in employment should be freely available to all citizens irrespective of a person's ethnic origin, political association, religion, sex, race, color, gender, pregnancy, spirituality, belief, disability, military status, genetic information and age that has no bearing on his qualification, performance, and ability.
The equal employment opportunity does not guarantee to hire a potential employee; instead, the purpose is that no one is rejected based on any discrimination.
Meaning of equal employment opportunity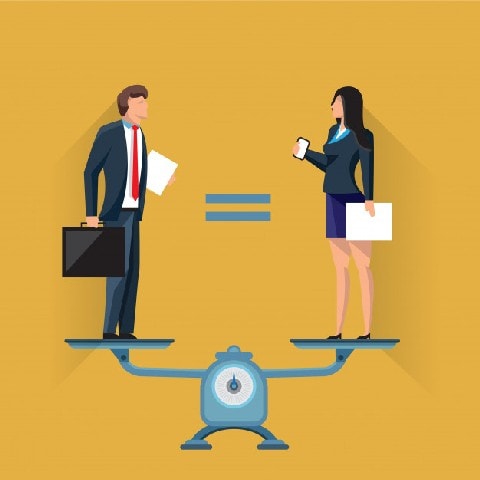 Equal employment opportunity or EEO is a right of every potential employee that safeguards his interest during all the employment decisions. These include
Hiring
External and internal recruiting
Interviewing job candidates
Termination
Applications for employment
Payscale
Pre-employment testing
Benefits
Background investigations
Working conditions
Perquisites
Lay-off or downsizing
Exercising of legal rights
Promotions
Transfers
Disciplinary actions
Leave management
Dress and appearance
 Private companies, employment agencies, local entities, Federal and State, must abide by the set standards and avoid discrimination in any form. The United States Equal Employment Opportunity Commission is responsible for overseeing compliance and responding suitability to violations that come to light.
The equal employment opportunity laws have been established as a protection for employees against workplace discrimination. The objective is to allow people from different backgrounds to work together in a harmonious atmosphere.
Some essential acts safeguarding the interest of employees in the workplace are
Civil Rights Act of 1964
Genetic Information Non-Discrimination Act
Executive Order 11246
Americans with Disabilities Act of 1990
Age Discrimination Act
US Equal Employment Opportunity Commission
Reasons why equal employment opportunity is good for the company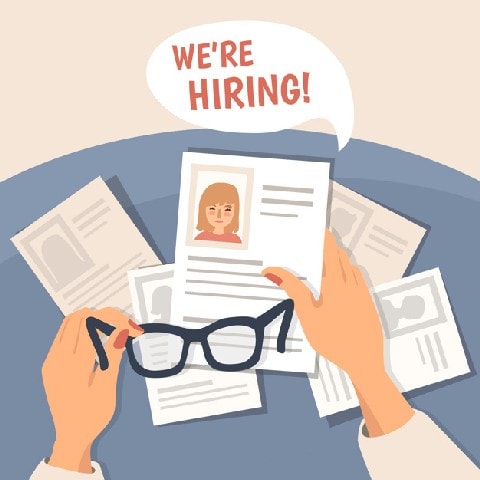 An employer must provide a safe working ambiance to his employees that embrace the concept of equal employment opportunity. This is a commitment from the employer to the employee that will ensure health and safety and safeguard against serious issues like sexual harassment and workplace bullying.
The implementation of equal employment opportunity will surely win the trust and confidence of the workforce because it ensures that the are laws in place to safeguard the identity of an individual and protect him from any wrongdoings.
There are numerous benefits of implementing equal employment opportunity in a workplace, and the reasons why it is necessary to do so are as follows-
1. Improvement in the recruitment process
when a firm has implemented the concept of equal employment opportunity, it can spread the word of its ethical and transparent recruitment process. When the potential employees come to know about the unbiased decisions related to the hiring process, they will apply in such a company for better prospects. The firm considers all applications in an equal manner regardless of their language, religion, background, etc.
It can now easily focus on evaluating the ability and skill set of an applicant and decide which one will prove a value-addition in the workplace. It is a common problem of most firms where the actual demand is overlooked, and a person is hired without in-depth evaluation.
The equal employment opportunity will help in actually measuring one's qualifications. This will also make it possible for an organization to build a proficient team of qualified employees that have the best abilities, skill, and know-how to perform painful and challenging tasks and ensure overall growth and development of the company.
2. Customer satisfaction
An employer must be willing to impose sound and strict guidelines in the workplace to make it hospitable and safe for everyone irrespective of caste, creed or religion. It is a common belief that happy employees will perform well and contribute significantly to the growth of their firm.
This is possible when the employee works in an environment that promotes efficiency, productivity and all-round development to achieve excellence and milestones in a professional career.
3. Employee engagement
Equal employment opportunity is a useful tool to promote employee engagement in the workplace. The policies help the workforce to interact with each other without the fear of any discrimination in the form of religion, sex, race, etc.
The concept of equal employment opportunity promotes respect, friendliness, and trust amongst each other and creates an environment that encourages willingness for good behavior and healthy work environment.
It is a fact that employee engagement builds an effective system within a company that boosts efficiency and productivity and broadens the scope of know-how and skills
4. Client retention
When you have policies like equal employment opportunity in place, it encourages employees to give their best. This results in offering improved services and a happy ambiance in front of the customers and clients.
It is the employees who have a more significant hand in increasing customer satisfaction that leads to client or customer retention
5. Protects business and people
The equal employment opportunity draws a strong baseline and describes in detail what it considers acceptable behavior in the workplace. People of different cultures, values, attitudes, and lifestyles have to work together in a workplace, and it becomes necessary to implement policies like equal employment opportunities so that everyone feels secure and fair. It will no doubt boost the levels of satisfaction, engagement and loyalty that would lead to employee retention.
Employers are vigilant enough to mitigate any workplace issue before it can become problematic and this is possible only via implementing concepts like equal employment opportunity. The employers encourage identifying, reporting and resolving discriminatory problems so that it does not take root in the organization nor does it cause harm to any employee.
This critical thinking of the employer and the management is what safeguards and protects the interest of the business and its people
6. Strong reputation
Potential employees are always on the look-out for companies that are regarded with awe and dignity in the industry. The strong reputation of the firm is because it has taken steps that protect the interest of its employees and safeguards the business.
One such policy is equal employment opportunity, and it has made a more significant impact on the people associated with the organization. For instance, employees, customers, clients, vendors, suppliers, etc.
The concept has found recognition and acceptance amongst everyone and this is why it has been able to create a strong and compelling brand image in the consumer market and the industry it belongs to.
Advantages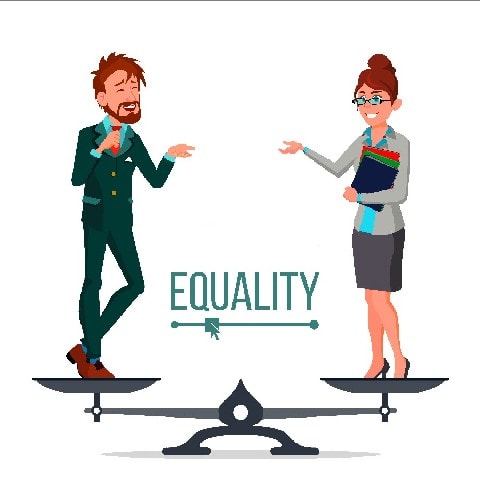 The advantages of equal employment opportunity are as follows
1. Creates equality within the organization
It is a hard fact that people belonging to a minority or specific ethnic culture often face discrimination, and it is this concept that can help to remove it altogether and create equality within the organization
2. Promotes diversity
The concept of equal employment opportunity promotes a culture of diversity and encourages every employee to work in a harmonious atmosphere irrespective of their origin
3. Employee retention
Companies that promote equal employment opportunity leads to employee satisfaction and engagement that automatically results in employee retention
4. Search unique talent
Because of discriminatory policies, several companies are unable to hire talent that could have otherwise proved beneficial. Removal of biased thoughts encourages searching and hiring of the unique ability that would automatically prove a blessing in the long run
5. Strong brand image
Organizations with policies like equal employment opportunity can create and maintain a strong and compelling brand image amongst its target audience and the industry as people tend to look upon such companies that leave a positive mark on others.
Liked this post? Check out the complete series on Human resources