Google is a technology company that focuses on providing internet-related products and services. The company was founded in 1998 by computer scientists Larry Page and Sergey Brin. It specializes in online advertising, search engine technology, cloud computing, computer software, quantum computing, e-commerce, artificial intelligence, and consumer electronics.
Google operates as a subsidiary of Alphabet, which is among the big five American information technology companies. Google is ranked 2nd on the Forbes list and fourth most valuable brand by Interbrand. The brand is headquartered in California, the United States
Here are some Google statistics:
Founded on – 1998
Headquarters – Mountain View, California
Country – United States
Industry – Technology and Internet
CEO – Sundar Pichai
Revenue – $282,836 million as of December 31, 2022
Profits – $59,972 million as of December 31, 2022
Number of employees – 190,234 employees in 2022
Forbes Ranking – 2nd World's Most Valuable Brand as per Forbes (2020)
Let us now look at some of the key strengths, weaknesses, opportunities, and threats of Google in the below SWOT analysis.
Google Strengths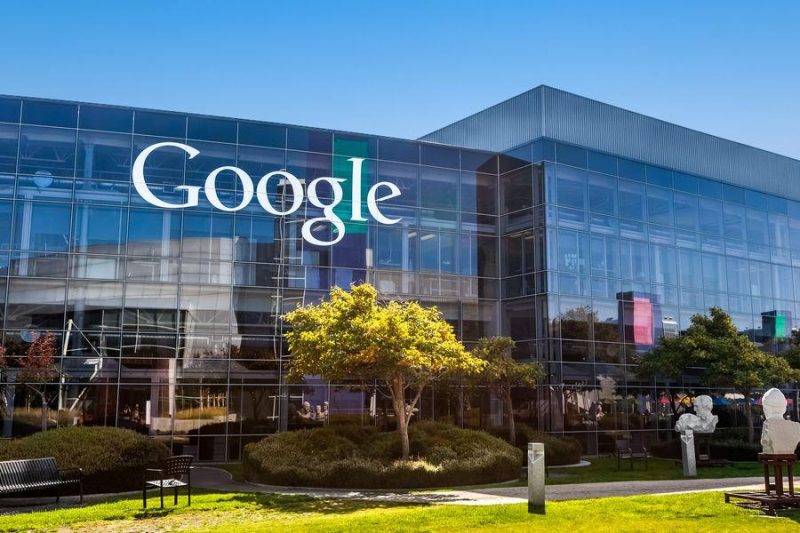 1. Brand Recognition
Google is recognized as the most powerful company in the world. It is also one of the most valuable brands in the world due to its market dominance, data collection, and technological advantages in the field of artificial intelligence. According to Statista, in 2022, the brand was valued at $819.57 billion. Google is recognized as the second most valuable brand worldwide by Forbes.
The company enjoys a strong brand image that is widely recognized and trusted by customers. This gives the company a competitive edge over other players in the market.
2. Operational Network
Google's operations are spread across the world. Its global presence insulates the company from the risk of operating in one country. It also enables the company to enhance its brand equity and provides growth opportunities.
During the fiscal year 2022, Google's United States operations accounted for 48% of its total revenues, followed by Europe, Middle East and Africa with 29%, Asia-Pacific with 16%, and Other Americas with 6%.
3. Diversified Revenue Stream
Google has recorded increasing revenues over the years. The company generated revenues of $282.8 billion in 2022, which is an increase of 10% year over year. This increase is principally driven by an increase in Google Services revenues of $16.0 billion, and an increase in Google Cloud revenues of $7.1 billion.
Also, it generates revenues through multiple segments. During the fiscal year 2022, Google Search & other segment accounted for 58.1% of its total revenues, followed by YouTube ads (10.5%), Google Network (11.7%), Google other (10.3%), and Google Cloud (9.4%).By offering its products and solutions under several segments, the company is in a position to serve different customer and market segments in both growth markets as well as matured markets.
4. Dominant Player in the Search Engine Market
Google is the dominant player in the search engine market. It is the most frequently used search engine throughout the world. According to Statista, as of January 2023, Google had a market share of 84.69%.
Meanwhile, Bing and Yahoo accounted for 8.85% and 2.59%. Google's position as a market leader in the search engine area is a significant strength that has helped the company establish itself as one of the world's most successful and influential tech companies.
Google Weaknesses
1. Dependence on Advertising Revenue
Google's main source of revenue comes from advertising, which accounts for the vast majority of its total revenue. In 2022, it generated over 80% of total revenues from online advertising.
This makes the company vulnerable to changes in the advertising market, such as increased competition or changes in consumer preference.
2. Decline in Profits
Google recorded decline in profits despite recording increasing revenues, large user base and global presence. The company has incurred operating income of $74,842 million during the fiscal year 2022, a decrease of 5% over 2021. The decrease in operating income was driven by increases in compensation expenses and traffic acquisition costs. As a result, its net profit decreased from $76,033 in 2021 to $59,972 million in 2022, a decrease of 21% year over year.
Google Opportunities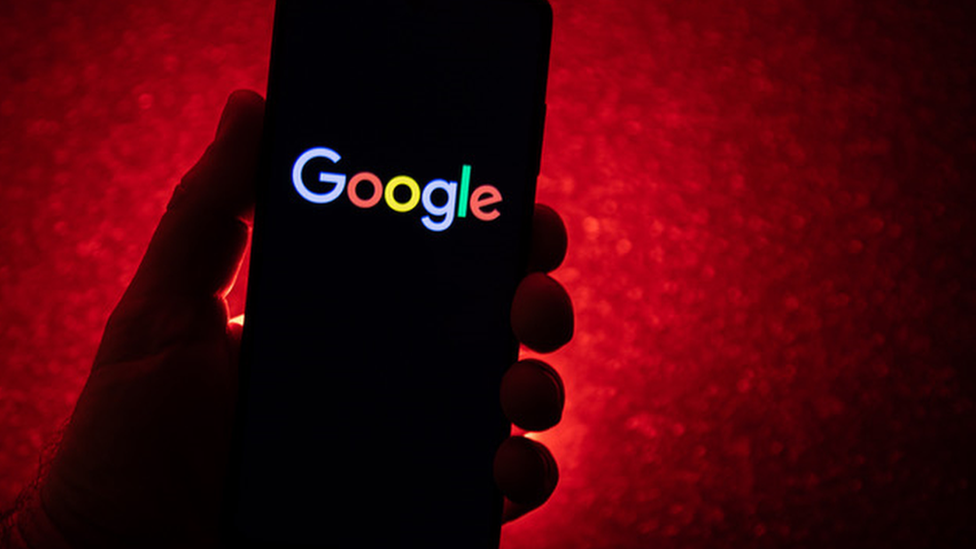 1. Acquisitions
In September 2022, Google completed the acquisition of Mandiant, Inc., a leader in dynamic cyber defense, threat intelligence and incident response services. With this acquisition, Google Cloud and Mandiant will provide an end-to-end security operations suite with even greater capabilities to support customers across their cloud and on-premise environments.
This acquisition will allow Google to deliver a complete and best-in-class cybersecurity solution. Such acquisitions are likely to expand its operations into new markets and strengthen the brand's position in the market, in turn increasing its revenues.
2. Investment in Research and Development
Google continues to make significant investment in research and development in the areas of strategic focus as it expects to develop new and innovative offerings, as well as enhance its existing offerings.
It also expects to continue to invest in its technical infrastructure to support the growth of its business and its long-term strategic initiatives, especially in support of AI. Google invested $39,500 million on R&D expenses, which accounted for 14% of its total revenues.
3. Cloud Computing
Google's cloud computing sales has seen a steady growth over the last year. Cloud computing presents a great opportunity for growth as more and more businesses look to move their IT infrastructure to the cloud.
The company should focus upon making its cloud computing products more accessible and affordable to grow its revenue from them. There is an opportunity for Google to increase its market share in this area by expanding its product offerings.
Google Threats
1. Competitive Pressure
Google operates in a highly competitive market, which is also subject to rapid changes. Its major competitors include Facebook, Netflix, Amazon, Hulu, Microsoft, and Vimeo, and many others.
If the company is unable to successfully or profitably compete with current and new competitors, its business will be adversely affected. Thus, it may not be able to increase or maintain market share, revenues or profitability.
2. Impact of the Pandemic
COVID-19 is not only a global public health emergency but also a cause of a number of regional and global economic disruption. Google's business, operations and financial results have been affected by the impacts resulting from COVID-19.
3. Strict Government Regulations
Google's operations are subject to a number of foreign laws and regulations. The company faces increasing scrutiny from regulators worldwide over its business practices, data privacy and security, consumer protection, and market dominance.
Regulatory actions or antitrust lawsuits could limit the company's ability to operate or force it to change its business practices. Non-compliance of any of these regulations by the company could have an adverse effect on its business, brand reputation, and financial condition.
4. Cybersecurity threats
Google holds vast amounts of sensitive user data, which makes it a target for cyber attacks. Data breaches or cybersecurity threats could damage the company's reputation and result in legal proceedings or financial penalties.
Google's strengths include a solid financial position, strong brand image and search engine market leadership. The challenges are overdependence on advertising revenues and declining profits. Highly competitive industry and strict government regulations are the major threats of Google.
However, Google has extensive resources and capabilities to overcome business challenges and exploit new business opportunities for greater success in the internet-related services industry.
Liked this post? Check out these detailed articles on
Topic of SWOT of Brands
Alternatively, check out the Marketing91 Academy, which provides you access to 10+ marketing courses and 100s of Case studies.