Chinese brands mainly focus on innovation and building of brand with the goal of improving consumer perceptions. Consumer electronics are the best performing category among Chinese brands.
These brands perform well and they are extremely useful and meets the functional and emotional requirements of the end uses. Many of the Chinese brands meet the satisfying requirements in particular by means of their technical innovation.
Through this article, let us discuss the top 10 most valuable Chinese brands.
1) ICBC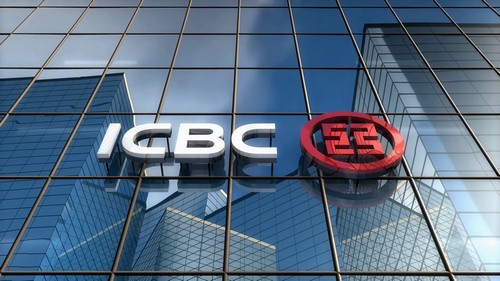 Industrial and Commercial Bank of China (ICBC) is popular banking, financial, and investment services. It was formed during the year 1984 and is headquartered in Beijing, China. ICBC is the largest bank in China and with respect to the total assets, loans, deposits, number of customers and employees it is the largest bank in the world. During the year 2006, ICBC was listed successfully on the Shanghai Stock Exchange and the Stock Exchange of Hong Kong Limited. By its continuous development and innovation, ICBC has developed itself into the leading bank in the world.
It possesses an excellent customer base, a strong innovation capability, and a diversified business structure. It has a comprehensive range of financial products and services to about 6,271 thousand corporate customers and about 567 million personal customers.
The bank always focuses its underlying mission to serve the real economy with its esteemed principal business and due to which it is indeed a top 10 most valuable Chinese brands.
2) China Construction Bank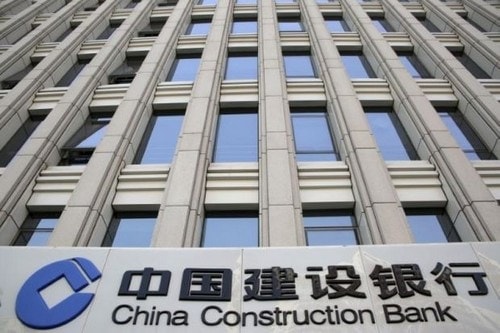 Also regarded as a topmost valuable Chinese brand, China Construction Bank Corporation (CCB) is leading banking, financial, and investment services that were established during the year 1954 and is headquartered in Beijing, China. It is one of the big four banks in the People's Republic of China. During the year 2016, CCB was considered the second largest bank in the world by means of market capitalization and the sixth largest company in the world.
This bank has approximately 13,629 domestic branches and maintains overseas branches as well. CCB provides a full range of banking services to the private and corporate sectors. It is backed by a network of about 14,000 branches and 275,000 employees. It has a huge range of products and services. It mainly operates in three main segments like treasury operations, national and corporate banking.
Apart from these three segments, CCB also has its business operations in financial operations, consumer banking, global wealth management, infrastructure loans, residential mortgage, and credit cards. CCB's interest rate and pricing are taken care of by the central bank authority.  Due to its many branches and its marketing strategy, China Construction Bank is indeed a topmost valuable Chinese brand.
3) Huawei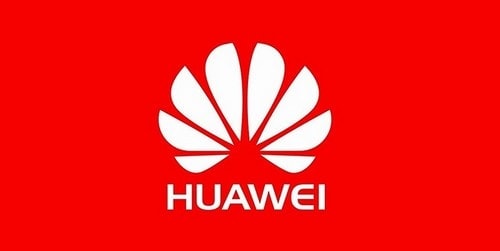 A popular Chinese brand, Huawei is a consumer electronics, telecommunication, and networking equipment that was established during the year 1987 and is headquartered in Guangdong, People's Republic of China. It is a leading provider of smart devices and communications (ICT) infrastructure. It works with integrated solutions across four domains like IT, telecom networks, cloud services, and smart devices.
Huawei aims to bring digital to every individual, home, and organization to bring in a connected world. The company produces various products, services, and solutions that are both competitive and secure. Huawei focuses on customer requirements and invests a huge amount in basic research and move towards high-end technology. The company has about 180,000 employees and operates in about 170 countries and regions.
It has about 21 institutes of R&D in various countries and distributes their products through appropriate channel of distribution like sales, distributors, enterprise, and consumers.
4) Ping An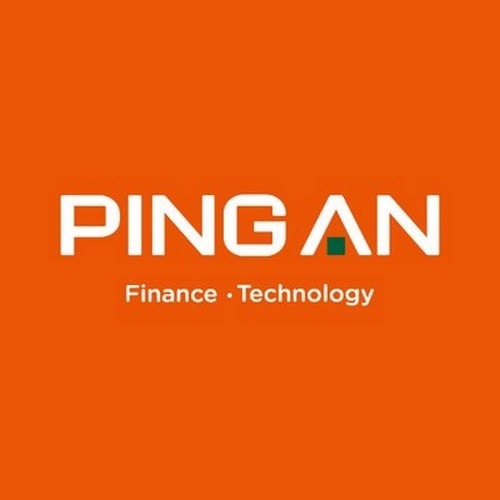 Also a top valuable Chinese brands, Ping An is a financial service company that was established during the year 1988. The company is headquartered in Yuan Geng. Its main business operations include banking, insurance, and financial services. Over the years, Ping An has been grown into one of the three major integrated financial firms in China. It is ranked 10th during the year 2018 in the Forbes Global 2000 list and tops the other insurance group in the world. The company provides a huge number of products to about 90 million customers.
The financial services offered are across various services like Insurance, Banking, Investment, Internet Finance, and Shared Platform. As Ping An is a public entity it maintains its prices keeping the customers in mind and varies from service to service. Due to the various awards received by the company Ping An, it is indeed a top valuable Chinese brand.
5) China Mobile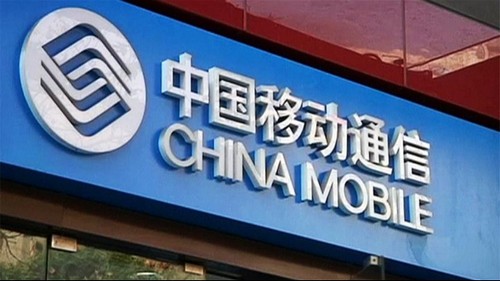 China Mobile Communications Corporation is another top valuable Chinese brands that were formed during the year 1997. It is a Chinese state-owned telecommunication corporation that offers multimedia and mobile voice services across the nation through its mobile telecommunication network. It is a leading telecommunication service provider and provides complete communication services in about 31 regions. Its main business operations include mobile voice and data business, communication services, and wireline broadband.
The company has about 464,656 employees, 113 million wireline broadband customers, and 887 million mobile customers and has annual revenue of about RMB740 billion. It has various products and a few of their products like GoTone, Shenzhouxing, and M-Zone have unique functions and features that meet up to customer expectations.
China Mobile also launched various features like call forwarding, voice mailbox, caller ID, global roaming, and many more. China Mobile is placed well in major cities of China and hence it is the most valuable Chinese brand.
6) Agricultural Bank of China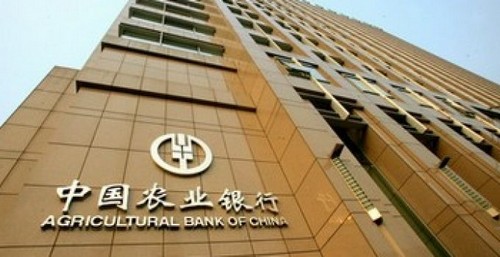 Agricultural Bank of China is yet another valuable Chinese brands is known as AgBank, was founded during the year 1951 and is headquartered in Beijing, China. Agricultural Bank of China provides various products and services that are related to retail and corporate banking, treasury operations segments, and personal banking. The various deposit products include call, demand, foreign currency time, time option, demand option, foreign currency call, and more.
Agriculture Bank of China's financial management creates its pricing policy that is aligned with the financial markets. All the products and services are properly examined and them the policies and payments are drafted to permit customer satisfaction. This bank provides minimum possible rates for its banking services to maintain customer loyalty. Agricultural Bank of China provides its products and services across various branch outlets. The bank has more than 320 million customers.
7) State Grid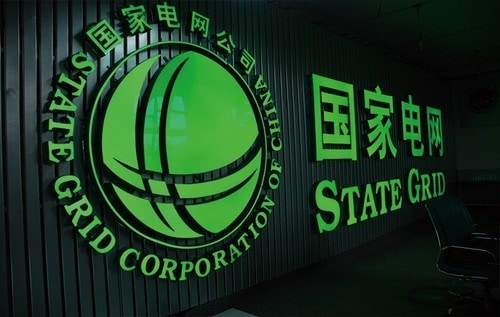 State Grid Corporation of China is popularly known as State Grid was formed during the year 2002 and is headquartered in Beijing, China. It is an electric utility industry and is the world's second largest company by revenue. It has about 1.1 billion customers and revenue of about 363.125 billion dollars. State Grid's main business operations include constructions and operation of power grids.
State Grid is a super large and state-owned enterprise working towards national energy security and an economic lifeline with a great mission to provide clean, safe, and economical power supply. It also has its business operations in other countries like Brazil, the Philippines, Australia, Portugal, Italy, and many more. State Grid meets the electric demands of many customers and due to which it is indeed a top valuable Chinese brand.
8) Bank of China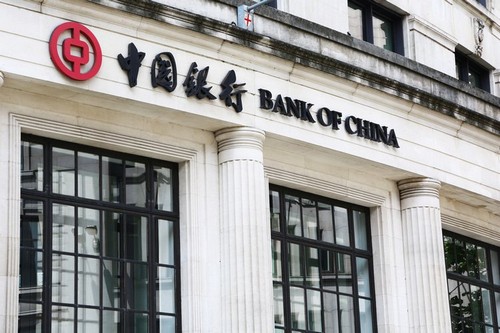 Bank of China is one of the biggest banks in China that was established during the year 1912 and headquartered in Beijing, China. It deals with financial and banking services. Its unique business operations have bought it to the top five biggest state-owned commercial banks in China. Bank of China is considered to be the oldest in Mainland China. This bank also issues banknotes to the government and other banks. With respect to the market capitalization, this bank is considered the fifth largest and second-largest lender in the domestic market.
It has a unique platform to provide personal banking, corporate banking, insurance, investment banking, and asset management. Bank of China has always been on the top for its pricing strategies. The various products and services are properly scrutinized and then the policies are drafted.
This bank has a strong geographic reach. Its branches are being operated in about 27 countries. Bank of China has an aggressive promotion strategy that helps them to gain more visibility.
9) Tencent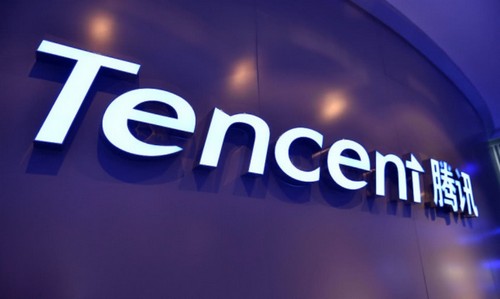 Yet another top valuable Chinese brand, Tencent is a popular investment holding company that was formed during the year 1998 and headquartered in Shenzhen, China. Tencent's holdings specialize in many services related to the internet, artificial intelligence, entertainment, and technology being operated in China and globally. The company has a strong foundation in technology and investment sector.
It serves as an umbrella brand to many sub-businesses that includes Mass Media Web Portals, Social Networking app QZone, Web Browser, E-Commerce, Artificial Intelligence, Payments Systems, and many more. Tencent's prices for each and every product depends on the user base and its investments that are made to develop that front.
As it faces tough competition, ist prices are maintained at the subscription base for services. Tencent's products are internet based and can be accessed through an app or by visiting a website. Due to its various products and services, Tencent is considered the most valuable Chinese brand.
10) Alibaba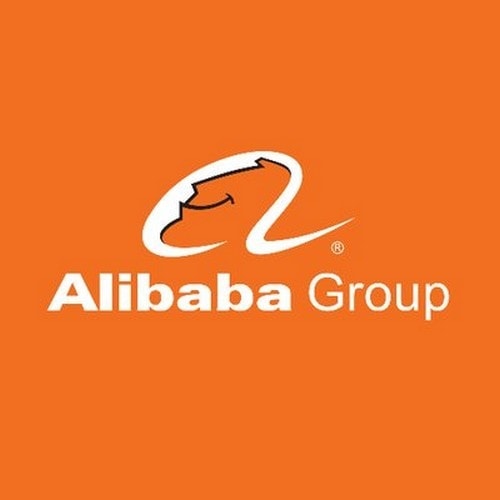 Alibaba is the most popular Chinese brand that specializes in retail, e-commerce, Internet, and Technology.  It was set up during the year 1999 and is headquartered in Zhejiang, China. The main product of the Alibaba group is its e-commerce. Alibaba provides Business to Consumer (B2C), Consumer to Consumer (C2C), and Business to Business (B2B) services through their web portal, shopping search engines, electronic payment services, and cloud computing services.
Apart from its e-commerce services, Alibaba has many other web products like Juhuasuan that is group shopping in China, Alipay that is a third party pay platform, AutoNaiv which is mapped navigation in China, cloud computing, and Alibaba pictures. Alibaba has set lenient pricing and it takes less commission that has helped the company to rise to a great level.  It has an international presence and it can export to about 240 countries.
Conclusion
Chinese brands are mainly liked by all due to its focus on innovation. It builds the brand for gaining more customers and all the products meet customer expectation. Chinese brands perform well and are mostly acknowledged worldwide.