Employee referral is the new way of recruiting best-suited candidates by letting existing employees to recommend a candidate that can be the best fit for a particular profile.
In a general way, organizations conduct interviews where so many resumes get piled up and from there some of the candidates are called for brainstorming interview sessions. From these many candidates interviewed, the right ones are selected that can be suitable for the company.
In selecting the right candidates from such an interview process cannot only get time-consuming but also may lead to the investment of a number of other resources such as effort and money.
Hence, a number of companies apart from such external recruitment processes also conduct a number of internal recruitment processes. One of such internal recruitment process is employee referral program that the organizations can make use of.
With the help of this referral method, businesses are being successful in finding more engaged employees that can be more productive and reduce the turnover or burnout sorts of issues.
Let us understand the concept in more detail-
What Is Employee Referral?
As mentioned above, this is mainly an internal recruitment program that is conducted by the organizations. Such organizations create such programs that are also a motivational thing for the existing employees of the company.
The employees of the organizations can refer to some of the friends and candidates from their social media list or anywhere else for employment in the company and can get benefitted with the referral rewards.
Some of the different types of referral awards that an existing employee can get for referring the most ideal candidate for a job profile are-
Money
Ticket of an event
Food and drink coupons
Day(s) Off
Trip
Relaxation
Adventure
Charity
Social Recognition
Bonus, etc.
In this way, the existing employees can bring candidates whom they think are suitable for a particular position in the company. Later on, these employees are interviewed and reviewed and then the judgment is made whether they will be recruited in the team or not.
However, existing employees will get the benefit of referral rewards once the referred employee is recruited in the company.
Let us have a look upon some of the important stats that emphasize the importance of employee referral programs-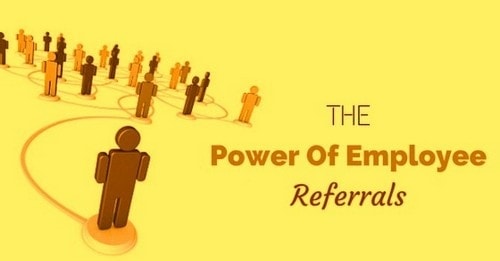 Statistics that describe the Significance of Employee Referral Programs
More than 80% of employers consider referral programs better than all the other sources in generating ROI
A referred candidate is understood to be 55% quicker to hire, so referral programs will reduce the time to hire for businesses
It is also quite effective in decreasing turnover rate as after two years, referred employees offer 45% retention rate compared to 20% offered by non-referred employees
With the help of a referred employee, a business can get 25% more traffic
So is the Referral Program the best Recruitment Option?
There are a number of reasons that have proven that the in-house recruitment options such as the employee referral program are great and can bring in great results. Here are some of the reasons why such programs are considered to be highly beneficial.
Benefits of Using Employee Referral Programs to Hire Employees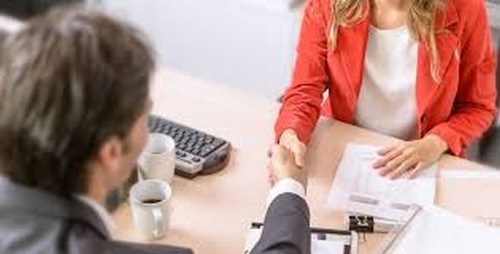 1) Great Brand Recognition
When the employees talk good about the company, it means a lot in the crowd. So, when the employees are talking about the company, there will be a number of candidates on their list who will wish to join the company. Some of them will be highly skilled and may also like to join you even when they are already settled in a highly reputed company.
2) The Right Hiring Quality
When you conduct an external recruitment process, you are not sure about the quality of the candidates who are coming in for the interview. But when your existing employees are referring their friends and known people, you can be sure that you will be getting a quality group of people.
This is because the existing employees are aware of the quality that the organization is looking forward and hence will refer to some quality candidates only.
3) Maintaining The Culture
It becomes quite difficult for a new person to adjust with the environment of the company and hence this way the company culture may get hampered at times.
When a candidate is referred, such candidates are aware of the environment and the culture of the company already through the existing employees. Hence, they might not take much time to get adjusted with it and hence the culture is also maintained.
4) Promotes Engagement
The existing employees also get benefitted out of such employee referral programs. When they bring in a candidate for the organization and he or she is selected for a position, the employee gets a reward at many companies.
Also, they feel that they have done well for the company and their motivation towards the work increases even more.
4 Steps to follow for Implementing Employee Referral Program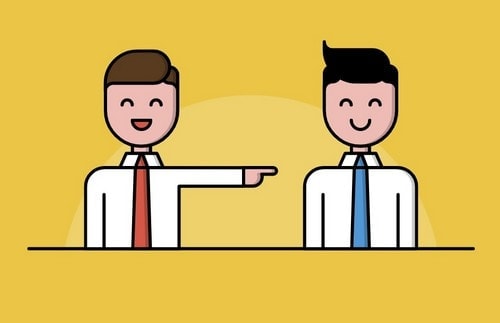 To have a great referral program, it has to be planned properly.
 When you are getting such a program, it is important that you follow proper steps so that you can get success in it. Here are some of the steps that can help you.
1) Offering Rewards to Existing Employees
Nobody is going to go those extra miles to provide you extra benefits without incentives. You can provide rewards to the existing employees such as that in cash or kind such as holidays or so for bringing in new employees.
2) Processing of referral Program should be Easy
You should be sure that the employee referral program that you are creating should be easy to use. Existing employees should be offered a hassle-free mechanism through which they can recommend best-suited candidates for the profiles.
3) Share the feedback of referred Candidate with responsible Existing Employee
The employees have the right to know whether the candidates they referred have come up to be a part of the team or not. You can drop down a message or an email regarding the feedback. This will motivate the employees and they might bring more people in the future.
4) Recognize Existing Employees even if their candidates are not joining
Recognition is something that you should always provide to the existing employees who are bringing in such referrals. Even when the referred candidates did not join, praising the employee who brought them can boost their morale and can motivate them higher.
Employee Referral Program Examples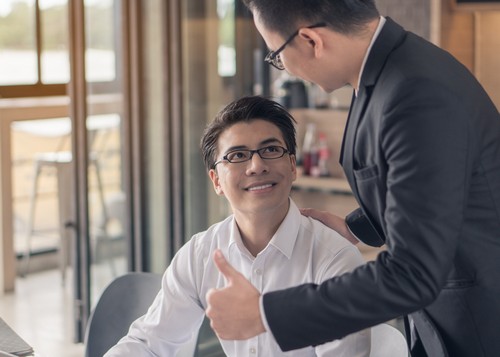 There can be some of the finest examples of such employee referral programs available. There have been a number of companies that have been making use of such programs to get employees recruited through internal recruitment programs. Some of the major companies that are known for such programs are:
1) Accenture
The company came up with a 'doing good' referral program in which existing employee could donate some fraction of their referral bonus to any charity of their preference.
2) Salesforce
Cloud Computing Company of the US is quite famous for offering good rewards to their employees. Approximately, $5.5 million of referral bounties have been paid by the company till now. A special program like Recruitment Happy Hours is one significant example of employee referral programs.
3) PURE
An American Property insurance company that is adeptly using referral programs, as their around 50+% employees are hired through referrals program
4) Intel
To give its diversity hiring a new wing, Intel came up with the referral program in which company doubled its bonus for successfully referring minorities or women.
All these companies are well-known for their referral programs where the existing employees were motivated with different reward options such as double bonuses, emotional rewards such as happy hours or even with materialistic offers and so on.
In Conclusion
Every organization wishes to have the best team of employees so that they can have higher productivity and great results. Though the external recruitment methods can get you with some great candidates it also can waste a lot of time and effort.
To avoid such situations, a number of companies come up with internal recruitment procedures such as employee referral programs. Such programs are known to provide the organizations with the best employees and can also help in maintaining the work culture in a great way.
It saves a lot of time, effort and money of the organization also so that such resources can be utilized in a great way in some other areas of productivity.
Also, the existing employees are also highly benefitted out of it and thus altogether it can be one of the best recruitment processes to carry on with.
So, what do you think how much important employee referrals for the businesses are?
Do you find it more beneficial for the employees or employers?
Share your views with us in the comments.
Liked this post? Check out the complete series on Human resources