Employer of choice is defined as the ability of the employer to attract and retain the best candidates with the help of their leadership, culture, and relation with the employees.
What does Employer of choice mean?
Every organization wants to become an employer of choice and is ready to adopt necessary modifications. They adopt and implement the strategy of being the employer of choice, which will attract not only new talent but also retain existing ones in the long run.
Many employees today are not influenced by the employer's claims, and attracting talent is not an easy task. Being an employer of choice is much more than merely giving huge paychecks and a lot of benefits. The employees have to feel and are happy to work for your organization. Being well-paid does not necessarily mean being happy.
The summary of being an employer of choice is the employer-employee relation and the psychological understanding they have with each other. Employees prefer a forward-thinking employer who offers them what they want from their job.
Employers can showcase all they want about being an employer of choice. Still, it is truly the average duration of the employee, which will determine if the company is worth continuing for the employee.
Strategies to become an employer of choice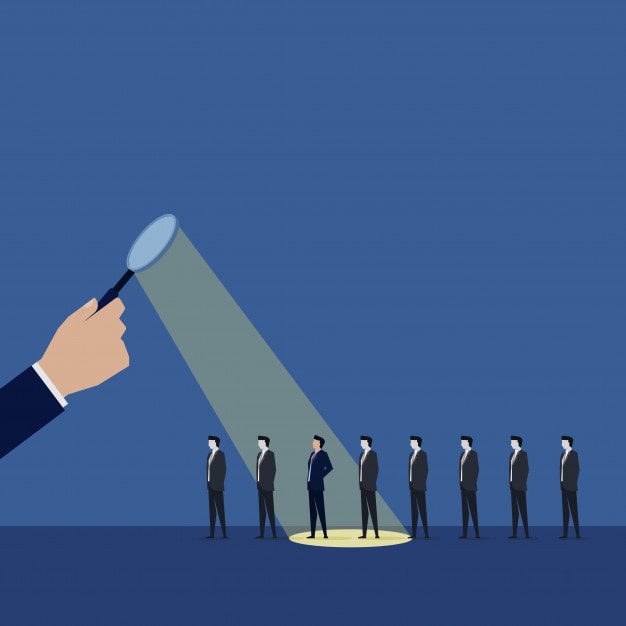 1. Define the type of employee you are trying to recruit
This is the first essential but critical step in becoming the employer of choice. The company should define what sort of person they are trying to recruit, which should be defined as clearly and precisely as possible.
A correct employee is a key to success in your business, and therefore defining the characteristics you want will play a crucial role. Understand the role and job description first to describe your ideal employee.
If the job is for an HR profile, you need someone who is socially well-versed and good in negotiation and communication. You need a person who can identify as well as solve employee problems.
Similarly, it would help if you had an aggressive go-getter for a sales profile, with good communication and convincing abilities. For a technical profile, you need a technically well-versed employee and a problem solver.
2. Identify what retains your ideal employee
After you identify your ideal employees, figure out what will attract and retain them in your organization. A paycheck is one thing that attracts employees but to retain them; you have to find out perks which employees want.
For example, if you own a grocery shop, then what will attract the employees? Discounted grocery shopping every month or free grocery at monthly capping? Or perhaps a day off every week?
You have to compile an exhaustive list of all the benefits and perks you could offer to your employees and offer them those benefits. While smaller companies cannot compete in terms of salary and paychecks, they can give their employees better benefits as compared to their larger counterparts.
3. Look at your competition
Attracting and recruiting talent from the market is also a competitive job, and you cannot avoid understanding and look at your competition. This is done primarily to understand their ways of recruiting talent.
Competitor observation will also reveal certain flaws in their employee policies, which will give you the edge. You can work on your policies to bridge those gaps, which will make you even more attractive to the employees. Sometimes, what you are giving to the employees is the best, but that may not be required or offered by other competitors.
In such cases, you may have to customize your policies to suit the employees. You can also understand the candidates who were recruited from a competitor firm to know how the compensation model works in their company.
4. Offer better and challenging work
The trick is to keep your employees engaged with challenging work. Ensure that the work is challenging and engaging, and this is where the first part comes in wherein you have selected the correct employee for the correct job.
The work should be challenging but not exactly burnout difficult. The rules should be clear to the employee, and he should be passionate about the work. It is recommended to offer the employees a vision of your company and about the job.
Helping the employee to envision his career path will also be helpful to keep him engaged and motivated.
5. Recognize employees
This is one of the basic rules to keep your employees motivated, happy, positive, and retained in your organization. The recognition of eligible employees should be done regularly. It can be for the achievement that they have done in their jobs, for contests, achieving goals, or for completing long tenure in the organization.
You can offer free food, bonuses, relevant books, which will help to keep the employee motivated at the job. Recognizing also boosts the morale of the employees and provides them with a sense of achievement.
This encourages the employees internally, and the organization benefits from having them in the long run. All these factors will help you and your organization to be recognized as an employer of choice.
Values of employer of choice
1. Flexible deployment
The employee should be willing to work in multiple rows and settings in the organization. The employer should encourage the employee shifting roles in different departments.
This will increase the employee's interaction with other people and give him an overall knowledge of the entire organization, which will prepare him for further challenging roles.
2. Customer focus
The employees should ensure to serve customers better. Customer focus is crucial in every aspect of the business. Irrespective of the job function, almost all employees are required to interact with customers directly or indirectly.
The employer provides information, incentives, and skills which are necessary for the employee to focus externally.
3. Performance focus
The employee must focus on his work rather than where he works. An employer should reward employees with benefits relevant to their achievements. An employer of choice will help the employees to focus on performance rather than anything else.
Employees must perform their best, which can justify efforts on the organization's part.
4. Commitment
The organization expects commitment from the employees when it comes to his work. Similarly, the employer is committed to helping the employees achieve their goals.
Mutual commitments of both the employer and the employee are what makes the company and work culture a success.
Conclusion
Being an employer of choice is what many companies strive for in the market. It is considered as a prestigious recognition which becomes an employee magnet. Talent from the market can be attracted and retained by the companies when they are recognized as an employer of choice.
Genuine efforts are needed on the part of the employer to get that status. While a good paycheck is one of the criteria to become an employer of choice, it is not the only criteria.
Liked this post? Check out the complete series on Human resources