Benefits administration is defined as a process that creates, updates, and manages its benefits in an organization. It is a human resource function that includes creating an effective benefits program, signing up the new hires for the program, and dealing with suppliers and vendors.
What is the role of the benefits administrator?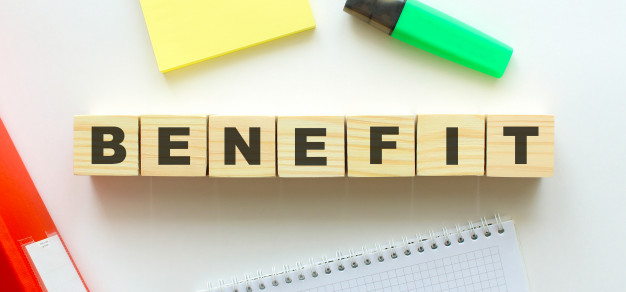 The benefits planning process is one of the most crucial functions of a human resource team. It is considered a driving force for motivating the existing employees and drawing new and good talent. An attractive benefits program has proved a blessing in both employee retention and recruitment.
The benefits administrator decides about which benefit from offering which employees and setting up rules for eligibility of various benefits that are in place.  He is also responsible for planning, directing, and managing employee benefits and the organization's group benefits programs' daily operations.
Besides designing the benefit plans, the benefits administrator offers customer service, identifies new benefits, and monitors and improves existing programs.
The benefits administrator keeps in touch with all the employees and the organization's departments for the smooth functioning of the benefits process.
Employee benefits include life insurance, disability, health, wellness plans, maternity leave, sick leave, vacation time, and flexible spending accounts. The traditional packages now also include commuting subsidies, student loan repayment, pet insurance, health and wellness programs, legal services, and discounts on products and services
Vendors are now selling software that has proved very helpful for benefits administrators.
Most organizations can now use the benefits administration software and create and maintain a profile of all the employees it hires to keep track of important information like date of hire, date of joining, the number of dependents, marital status, attendance record, and total hours worked.
Essential steps in benefits administration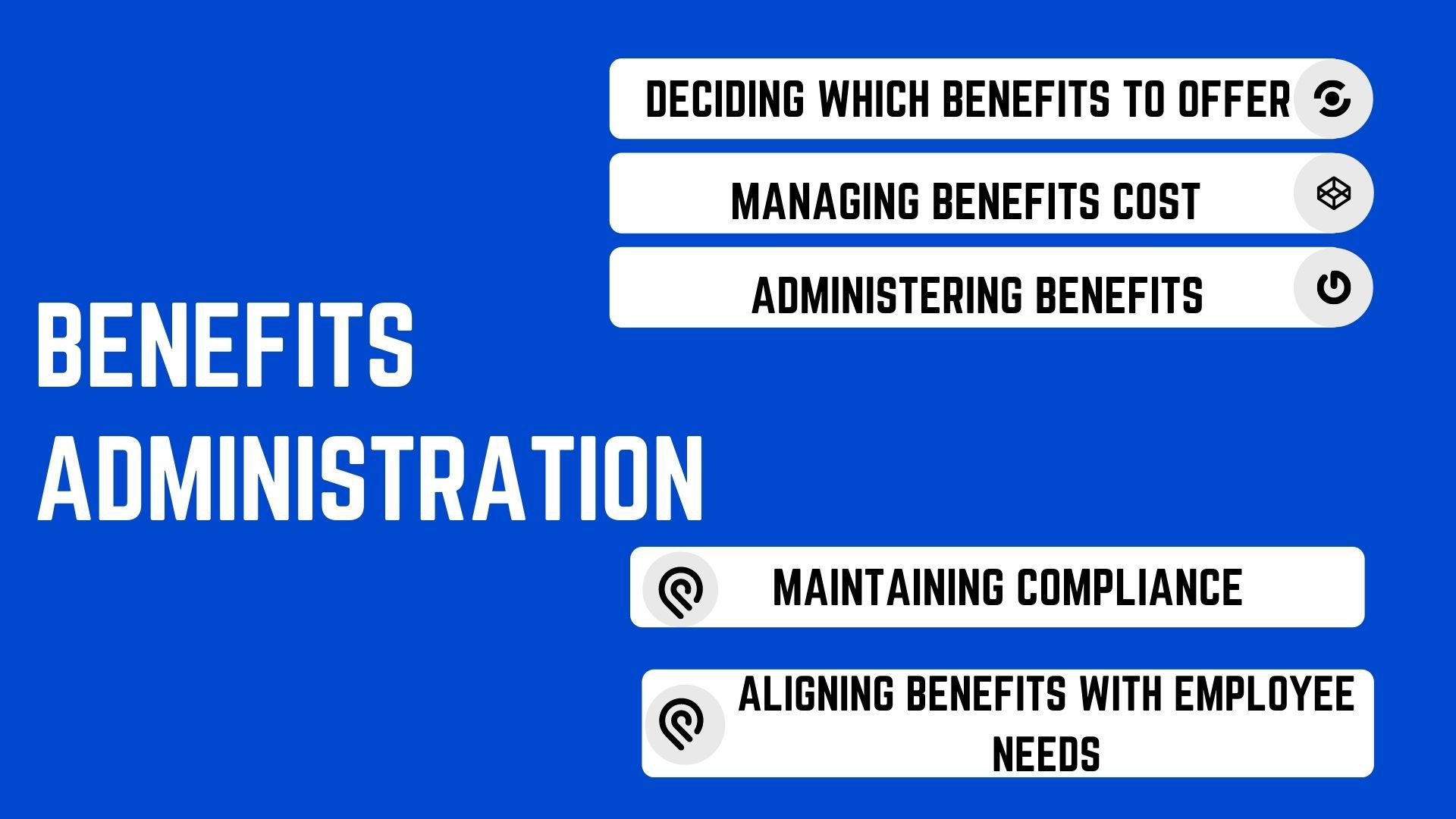 Some of the essential steps in this process are as follows-
1. Deciding which benefits to offer 
Salary is a fixed amount that every employee believes is his due, whereas benefits look like the fat cream on the top of the milk. Employees put more value on the so-called benefits than the salary as it offers them much-needed flexibility in their spending.
Deciding which benefits to offer is one of the essential steps in this process. It includes
Healthcare, vision, and dental insurance which is considered a priority for almost all the employees
Retirement savings include several plans like a pension plan, SEP plan, and 401(k). It is also a priority for most employees as it allows workforce tax breaks and direct deductions of savings from the paycheck
Alternative benefits include financial wellness planning, student loan assistance, and critical illness insurance, etc.
Office perks that include gym membership, flexible hours, bonus, etc.
2. Managing benefits cost 
Benefits are provided to motivate employees, but it should always stay cost-effective for the employer so that the organization can afford it. As per a report published by the Bureau of Labor Statistics, the average cost of salary is 25.91 dollars per hour, whereas benefits are only 11.82 dollars per hour.
Managing benefits cost that will balance coverage and costs is one of the essential steps in this process. It is often seen that employers prefer a bundled payment plan that will provide savings to the employees and, at the same time, simplify the process of billing.
An organization should offer various benefits options to meet its workforce's needs and requirements and personalize their coverage.
3. Administering benefits 
Managing and administering benefits is not an easy task as it requires open communication and meeting compliance during open enrollment. The manual workflow will prove time-consuming and a lot of hard work.
This is why it becomes essential to use software that will simplify the process and provide complete transparency and keep communication lines open. When tasks are automated, it saves time and proves cost-effective for the organization, saving both money and time.
4. Maintaining compliance 
One of the essential steps in this process is to know about compliance rules and regulations in place and have been set by the federal government. This is important as the rules cover essential information about financial stipulations, labor laws, and medical authorization.
Employers must maintain compliance with ACA or Affordable Care Act, which includes determining whether an employee is eligible for specific coverage, filing 1084-C paperwork, and sending 1095-C documents.
Employers must also maintain compliance with HIPAA or Health Insurance Portability and Accountability Act created to protect the workforce. It offers an opportunity to enroll in a group health plan when a person gets married or adds a new dependent. Compliance with FMLA or the Family and Medical Leave Act provides covered and eligible employees job-protected and unpaid leave for medical or special reasons.
The organizations with more than 50 full-time employees will have to offer group health insurance plans to the workforce, and it must include 95% of the staff and their dependents. If not done, the organization will have to face a tax penalty by the required authorities.
The organizations that have more than 20 full-time employees must have compliance with COBRA. It protects former and existing employees, existing and former spouses, and dependent children from losing on health coverage.
5. Aligning benefits with employee needs 
The most important thing about a benefits administration system is that it must be ready to face change and adapt over time. Employee needs and requirements do not remain the same as they are dependent on several factors. Look at the current benefits plan that is offered and determine which categories are a favorite with the employees and which ones have not been used too much.
This will give the organization a good idea about the ones that the employees are favoring. Conduct surveys at regular intervals and stay in the loop to make changes at the appropriate time.
One of the essential steps in this process is to align benefits with employee needs to offer a benefits package that looks attractive to the workforce. Review the results, analyze data, and identify trends to make better forecasts as this will help create a good and effective benefits administration program.
Conclusion
Benefits administration is an essential step by the organizations to keep the employees happy by designing, controlling, implementing, and managing the employee benefits.
The program also helps the employees understand how the benefits are working in his favor and the standard he should maintain to become eligible for the highest available benefits.
Liked this post? Check out the complete series on Human resources