Human resource management is defined as a process of managing employees in an organization so that they help to gain a competitive advantage. It is considered a strategic approach whose overall purpose is to ensure organizational success through human capital.
Human resource management definition by authors include
Human Resource Management is the recruitment, selection, development, utilization of, and accommodation to human resources by organizations – French Wendell
Human Resource Management is the process of acquiring, training, appraising, and compensating employees and attending to their labor relations, health, safety, and fairness concerns –  Gary Dessler
Meaning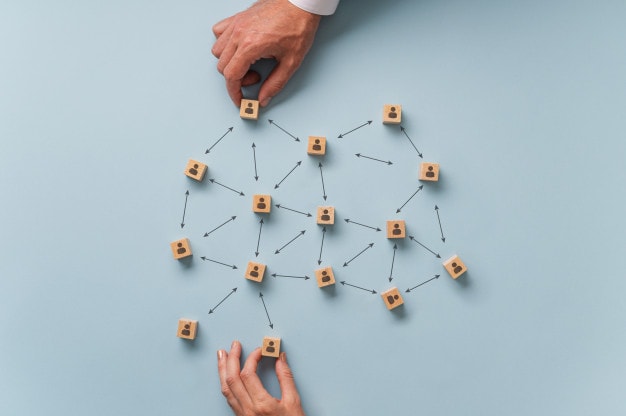 Employees are the most valuable asset of an organization. It needs careful handling so that they can work at their best and prove useful and productive for their organization.
Human resource management is essential for every organization. It is entrusted with the recruitment and termination process along with several other critical functions like orientation, job analysis, evaluating performances, managing wages and salaries, resolving disputes, etc.
Human Resource Management Careers
Human resource management career includes numerous human resource management job titles like
HR Assistant
HR Specialists
HR Director
HR Manager
HR Benefits Specialists
HR Benefits Counsellor
HR Personal Analyst
HR Talent Acquisition Specialists
HR Training Development Specialists
HR Business Partner
HR Generalist
HR Recruiter
HR Employee Relations Manager
HR Compensation and Benefits Analyst and Manager
A career in HRM is considered quite lucrative as the average annual salary for Human Resource Specialists and Human Resource Manager was estimated at 60,880 dollars and 113,300 dollars, respectively, in the mid of the year 2018 that comes at an estimated 29.27 dollars per hour and 54.47 dollars per hour respectively.  Since that time, there has been a steady growth in the human resource management salary package, which is mainly dependent upon the firm you are working in.
The human resource management degree offers specialized human resource management courses in
Global Talent Management – It puts the onus on global literacy, negotiation, cross-cultural facilitation, and cultural awareness
Digital HR – This HRM degree puts its onus on the various ways technology can be incorporated into different roles of human resources
Artificial Intelligence or AI for HR – This HRM degree puts its onus on information processing and data-driven courses like statistics and theory
Organizational communication – This HRM degree puts its onus on a different facet of corporate communications, for instance, negotiation, crisis communication, etc
Leadership – This HRM degree puts its onus on organizational and strategic leadership
Project Management – This HRM degree puts its onus on the roles that HR can play in project management or vice-versa
Required skills for a Human resource management degree are as follows-
Conflict management and problem-solving – Conflicts are an integral part of an organization, and this is why one of the most important skills to have for HRM-related positions is the ability to solve problems and manage conflict effectively.
Interpersonal skills – The role of an HR professional includes dealing with people for smooth business operations. This is why it is essential to have interpersonal skills that will ensure seamless interaction and communication with other individuals
Technological aptitude – The role of HR professionals will need a working knowledge of various applications and programs used for payroll, recruiting, etc. He must have the ability to deal with technological advances
Organization and multitasking – A critical skill to have for an HR professional is keeping things organized and multitasking when required.
Teamwork and collaboration – A critical skill to have for HRM roles is the ability to collaborate and work in teams as they will have to work closely with teams to ensure the departments and organization is running smoothly
Objectives of Human Resource Management
The objectives of human resource management are as follows-
Human resource management has the objective of utilizing human resources
The objective of human resource management is to make sure that the employees and internal departments are measuring the same things to achieve a specific organizational result
Advancement of employees on social fronts through welfare services like incentives, perks, etc
To align employee and organizational goals
Human resource management has the objective of aligning employees with organizational purpose
Hiring and retaining the best of talent
The objective of human resource management is developing a strong workforce
To boost employee loyalty
Creating an organizational structure based on accountability, responsibility, and nature of work
Encourages overall human development by offering opportunities to the employees through training and personality development
To look after the health and safety of the employees
Functions of Human Resource Management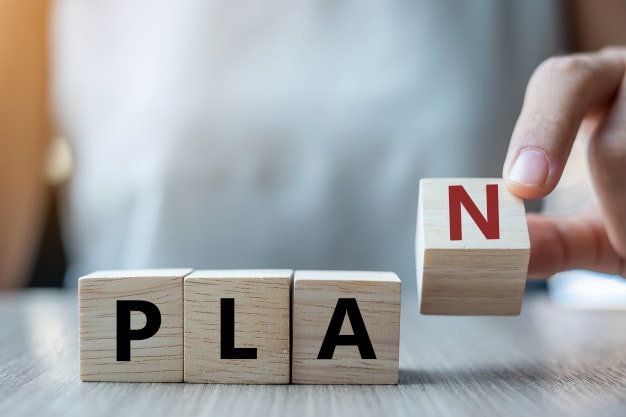 The functions of human resource management are divided into the following categories –
1. Managerial functions 
As the name suggests, managerial functions are related to management in an organization. Some important ones are described below-
Planning – Planning is considered one of the most important functions of HRM. It is described as a future-oriented process to identify the goals of an organization and create policies and programs that will help to achieve them. Creating the desired direction and forecasting are significant elements of the planning process. It takes the help of research and assists management in identifying, analyzing, and collecting current as well as future needs in the organization.
Organizing – Another important function of HRM is organizing. It is a process used to determine the allocation and structure of jobs. It includes delegation of authority, allocating task-related specific departments, coordinating the work, and establishing channels of communication and authority, and so on. The task is distributed to every member based on their skills and activities.
Directing / Leading – One of the functions of HRM is directing/leading. It is a process of achieving the desired goals and objectives with the help of group efforts. This function includes activities like employee motivation etc. It tries to tap the maximum potential of the employees for an optimal contribution towards organizational objectives and goals.
Staffing – This function of HRM includes selection, promotion, training, and retiring of subordinates by managers. The HR professional or team is the one that will decide on matters related to setting performance standards, hiring employees, evaluating employees, compensating employees, counseling them, and offering training and development opportunities to the employees.
Controlling – This function of HRM includes setting performance standards, comparing actual performance with set standards, and taking corrective actions
2. Operative functions
Also known as service functions, operative functions are the ones that are related to specific departments. These functions are different for every department. It ensures that the right people are placed at the right times for the right job profile. Some of the tasks included under operative functions are described below-
3. Procurement 
This operative function includes hiring or recruiting the right people in the required number so that they can be placed at various job positions in the organization. You need to know how many people are required at multiple job positions and then hire accordingly. Activities in the procurement process include
Recruitment / Hiring – This procurement function is a process to create a pool of potential employees that will help the organization in achieving its goals. It provides the management with an option of choosing the right fit for their department from this pool
Manpower planning – Manpower planning deals with creating staffing plans and identifying the number of employees that will be needed for the job.
Selection placement – It is one of the most important functions of HRM as it minimizes the cost of mistakes by not placing the wrong person at a job position.
The orientation of new hires – This function helps the new employee to adjust to his new surroundings. Orientation programs are offered by the organization to make the employees aware of the goals and objectives of the organization and tell them how they can effectively achieve them. This function helps the employee to gain clarity about his duties and his role in that position.
Job Analysis and Job Design – Job Analysis is a procurement function that defines the nature of the job. It identifies the experience, skill, and qualifications needed for a specific position. Job Design is a process that deals with outlining responsibilities, duties, and tasks into a single unit for meeting particular goals.
4. Development 
This operative function of HRM includes activities that will improve values, skills, knowledge, the aptitude of the employees so that they can effectively perform job-related functions. Development is a process that tries to find the best fit between employees and organizational culture. Activities in the development process include
Career planning and development – This development function prepares employees for higher roles and responsibilities
Executive development – This development function helps the employees to perform their job effectively by acquiring the required know-how and skills
Training to employees – Training helps the employees to acquire new skills and knowledge.
Performance Appraisal – This development function of HRM includes keeping a check on the performance of the employee and analyzing it for further growth
5. Compensation 
This operative function of HRM includes activities related to wages and salaries. It ensures fair and even-handed remuneration for employees based on their matching contribution towards organizational goals. Activities in the compensation process include
Wages and salary administration – It is the HRM department that is entrusted with the function of wages and salary administration. It determines the pay for differ types of job position and includes benefits, payroll, bonus, compensation, and incentives related to the job
Job evaluation – Job evaluation is one of the primary functions of HRM so that it can decide upon the composition for every job position
6. Maintenance 
This operative function of HRM includes activities related to promoting employees at work and offering protection in the workplace. Sometimes organizations provide benefits like transport, educational, medical, and housing facilities under the maintenance functions.
It also undertakes numerous security measures like group insurance, gratuity, pension fund, etc. Activities in the maintenance  process include
Healthy human relations – An important function of HRM is maintaining a harmonious, healthy, and friendly relationship between employees and management. This will improve team spirit, cooperation, and employee morale.
Safety – This function of maintenance makes sure that all safety regulations are in place so that the employees are working in a safe environment.
Personal Records – This HRM function deals with maintaining, recording, and retrieving employee information like earning history, work hours, employment history, etc.
Welfare schemes – This function of HRM deals with services like providing facilities and benefits for employee well-being
Personal audit – This function involves periodical appraisal as well as an assessment of employee performances.
Personal research – This HRM function keeps a check on the opinions of the employee about key issues like employee satisfaction, leadership, welfare activities, work condition, promotion, and wages
7. Advisory Functions 
The HRM is all about managing human assets, and it gives related advice to the organization. It offers advice to
Departmental heads – HR Personal managers offer advice to numerous departments on manpower planning, performance appraisal, training, placement, selection, recruitment, job design, job analysis, etc.
Top management – It is the personal HR manager that offers advice to top management during the formation and evaluation of policies, programs, and procedures
Functions of the Human Resources Manager
The functions of the human resource manager are as follows-
To manage matters related to employee benefits and compensation
To manage as well as motivate employees to boost their self-esteem
An essential function of the human resource manager is investigating as well as addressing complaints related to work and the workplace. It also looks in matters like harassment to know the truth
The human resource manager is entrusted with creating employee records and keeping track of it and updating the said records at regular intervals
To recruit and onboard new employees in the firm
The human resource manager ensures that the senior managers hear employee concerns, and the employees know that it is happening
To make sure that the firm is complying with rules and regulations about employment laws
The human resource manager is entrusted with enforcing disciplinary action and also has the authority to dismiss employees
The human resource manager is responsible for communicating all the decisions and policies to the employees
To manage the training and development of employees
Here is a video by Marketing91 on Human Resource Management (HRM).
HRM Related Future Industry Trends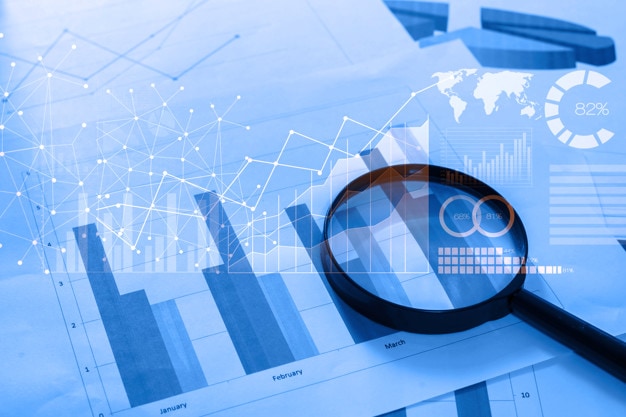 The HRM-related future industry trends are as follows-
In these modern times, we have seen advancement in technology, and it has found its way in industries and organizations. The HRM-related future industry trends show the rising importance of HRM role in the organization which are creating specialized roles known as HRIT specialists
The HRM-related future industry trends show an inclination to integrating Machine Learning and Artificial Intelligence in human resource management. This will help to streamline application processes. The work of the HRM department will become less hectic as the AI technology will take a fraction of the time to complete work and that too without errors. HR professionals will be able to save their time and energy by using technology to their advantage
The HRM-related future industry trends are leaning towards the use of technology to boost and measure employee engagement.
Benefits of Human Resource Management
The benefits of human resource management are as follows-
The HRM department relives the burden of an organization to a higher degree. It takes care of time-consuming tasks and implementing personal procedures etc. This leaves the firm free to put its onus on other essential tasks
HRM helps the business entity to maintain compliance with the rules and regulations that govern management. It helps to avoid fines and lawsuits as HR professionals are aware of compensation laws and discriminatory practices.
The HRM department is beneficial as it helps to find the right fit for a specific job position. It also fires anyone not suitable for that particular position
The HRM department is considered beneficial for an organization as it helps to attract qualified talent, retain performers, and motivate employees.
The HRM is beneficial as it makes the process of Onboarding smooth for new hires. It is the one that collects essential information related to insurance and income tax and communicates company expectations, vision, mission, goals, and objectives to the new employees
The benefit of human resource management is that it helps the organization to develop as well as oversee policies related to employee benefits and wellness programs. It also works to promote job training, career development plans, and forcing personal policies
The benefit of HRM is that it helps to solve any issues that an employee is having with the organization. It takes the initiative and addresses the problems logically and effectually to reach viable conclusions
The HRM department is advantageous for an organization as it takes an interest in enhancing the skills and know-how of the employees through training and further learning processes.
Limitations of Human Resource Management
The limitations of HRM are as follows-
One of the limitations of HRM is uncertain future happenings. Political, economic, technological, social, etc. factors can have an impact on the HRM as they are related to employment
HRM is a time-consuming process as the organization has to gather information based on employees and their functioning.
HRM is considered an expensive process as it suggests several solutions to remove existing issues. This raises the budget of the organization
When an organization does not need staff or is facing the problem of overstaffing, the HRM will offer termination as a viable solution. It hurts the employees as the sword of dismissal is always hanging over their heads.
The conservative attitude of top-level management often proves a hindrance in employing HRM practices as they are reluctant in changing their beliefs and ideas to accommodate the desires of employees
One of the disadvantages of HRM is that it requires the organization to relinquish its control over several activities. It is now the sole prerogative of the HRM how it operates, and sometimes this does not align with the vision of the business owner
Conclusion
HRM is a process that manages employees from the starting line to the finishing line that is from recruitment to retirement. It has become a valuable department that is found in almost all the organizations that are looking to make changes and facilitate future growth and development at a higher pace.
Liked this post? Check out the complete series on Human resources