Giving feedback is customary in almost all industries as it helps to change current and future behavior to achieve desired results.
In business organizations, it is the process through which a superior provides information about an employee's performance. The goal is not to criticize or make his life a living hell but encouragement so that he can understand where things are going wrong and can make suitable adjustments to modify them as per set standards.
Employees are one of the essential pillars of an organization; without them, the company can't survive even one day. When they are happy and satisfied in their workplace, it means better efficiency and productivity. Giving feedback is essential as it helps to boost employee engagement.
There are two ways of giving feedback constructive and positive. The former addresses issues related to the performance of the employee and the latter is offering praise for a job done correctly.
Giving and receiving feedback is not just routine work but an effective way of bringing change in the right direction. It is a process that helps to learn something new, improve on past mistakes, engage the employees, and keep them on the right track.
Tips for giving feedback to employees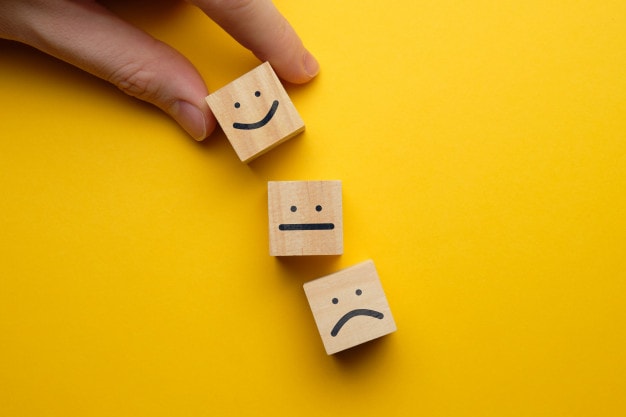 Some important tips for giving feedback to employees are described below-
1. Positive approach 
The objective of providing feedback is improving work efficiency and performance, not discipline. Take a positive approach if you are looking at tips for giving feedback to employees in a helpful manner.
There will be employees who have not performed as expected, but the manager mustn't show his anger or disappointment at the time of feedback.
Constructive feedback should be the norm of the day as it will imply that although employee performance has dropped, the manager has faith in him and knows that he will bounce back.
2. Make the employee feel valued 
If the employee knows that he has not been giving his best, then he will be on tenterhook the day of the feedback. Make the employee feel valued if you are looking at tips for giving feedback to employees in a constructive manner.
Do not raise your voice to make a point; instead, recall the times when he was the star employee. Remind him of his excellent performances earlier on and show him through your encouraging words that he is still the best and can overcome this phase with hard work and sheer determination.
When the employee realizes that he is still a valued member of the firm, it will boost his self-confidence and motivate him to do better.
3. Privacy is essential 
Feedback should be a private affair and not some information that you can disclose in front of the whole office. It is applicable for both positive and negative feedback, as it will result in an adverse impact.
Comparisons are imminent in such an environment, and team bonding will take a hit. A responsible manager will call his employees one-by-one and provide them feedback on the privacy of his office or any other room so that he can have his say.
Keep the conversation private if you are looking for methods of providing feedback to employees in a constructive manner.
4. Put your onus on the issue 
Feedback should be constructive and never negative as it can destroy the self-confidence of an employee. This means that the manager should put his focus on the issues related to the performance of an employee and not on the employee as a person.
Stay away from personal attacks and anything demeaning as it can shatter his confidence. Giving feedback is a process where the focus should be on the issue at hand if you are looking for methods of giving feedback to employees in a constructive manner.
5. Be specific 
Stay away from general comments as they are merely useless. The employee does not even listen to them, and if he does, the chances are high that he will be confused by the end of that session.
Be specific and underline the points you want to make if you want to know how to give feedback to employees in a constructive manner. When the manager is focused on a certain point, the employee knows where he has to make changes for further improvement.
This helps him to maintain his onus on the right track.
6. Give timely feedback 
If the manager sees that the performance graph of an employee is going downhill, he should make an effort to contact the employee and give him timely feedback.
It is important to have a system in place where feedback is regular so that the employees are always in the loop about information related to their performances. This will give them the time to make changes and improve so that their performance graph is on the rise in the next quarter.
If the employee is not told that he is doing something wrong, then he will keep on with the same set standard, and this will have a significant impact by the end of the year.
Giving him the feedback at the end of the year when he has already been goofing up for a long time will be too late for him to do anything about it. Give timely feedback if you are looking at tips for giving feedback in the workplace.
7. Do not pass judgment calls 
Never be personal while giving feedback. Some people have the habit of passing judgment and making assumptions during the feedback session, but it is wrong to demean someone on private grounds when he is sitting in front of you for an honest opinion.
Remember, this session is not about being judgemental but showing a neutral perspective. Do not pass judgment calls if you are looking at tips for giving feedback to employees in a positive manner.
8. Try for balanced feedback 
The term balanced feedback in this context signifies including at last three positives that the manager can see in the employee in the interim period and an equal number of areas where he wants him to concentrate and improve.
Try to focus on balanced feedback by focusing on the same amount of strengths and weaknesses if you are looking at tips for giving feedback to employees.
9. Mix the good with the bad 
A smart manager will mix both good and bad in his feedback so as not to hurt his employees. He will acknowledge the positives with words of appreciation and any goof-ups without words of warning but as a genuine concern to help the employee.
This will build a feeling of trust between both the manager and the employee. Mix the good with the bad so that it looks as if it is a giving and receiving feedback exercise.
10. Make it a two-way street 
Managers should make the feedback session a two-way street where it is more of a conversation between two people and not just one person speaking and others simply listening and nodding his head.
Engage the employee in the conversation to understand his viewpoint. Allow him to ask questions so that he can clear his doubts and get a better understanding of the expectations of the company from the employee. It is the best possible way to look for solutions and courses of action.
11. Give suggestions at the end 
Feedback is not only about bringing the issues to the forefront but also providing viable solutions to overcome those problems. Give suggestions at the end if you are looking at tips for giving feedback to employees in a positive manner
12. Always end on a positive note 
It is essential to provide constructive feedback in the middle of the session, and by the time you reach in the end, you can emphasize on the positives that you have derived until now. This will help the employee to remain optimistic, and he can make the necessary changes easily.
Giving feedback to the team is not the same as giving feedback to the employees. The employees work at a lower level than the manager or supervisor who is giving them feedback, so they have to be respectful whatever their words might be.
In the case of team members, the feedback is offered by one of them. Yes, he has been chosen as their team leader, but basically, he is one of them, and hence he has to take utmost care to be truthful as well as honest in his dealings without hurting the sentiments of his team. He has to look for a viable balance between what you say and what not to say.
An essential tip for giving feedback to team members is that the conversation should be on a one-to-one basis. Do not say either positives or negatives about one member in front of others. This will ultimately help in maintaining the equation and balance between the team members.
Another essential tip for giving feedback to team members is that make it a two-sided conversation where the team leader encourages the other member to receive as well as provide feedback. This will help in creating a better understanding between them.
Advantages of giving feedback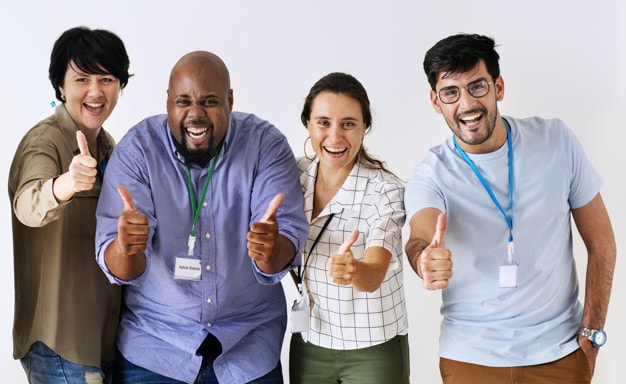 The advantages of giving feedback are as follows-
Giving feedback to employees is beneficial for an organization as it helps to develop their performance in a supportive manner.
The advantage of feedback is that it helps to identify the unique skills of an employee so that they can be assigned to specific portfolios where they will prove most effective
Giving feedback acts as a motivational tool and encourages employees to work more efficiently
Constructive feedback encourages further learning as employees will try to hone their skills and gain more know-how to reach desired levels
Giving and receiving feedback is essential for an organization as it provides a full picture of the efficiency, productivity, and performance of the employee, along with his strengths and weakness.
The advantage of feedback is that it helps the managers to spot the employees who are very good at their work
Giving feedback in the workplace is considered a powerful way of communicating what the organization is expecting from its employees and whether they can deliver it successfully or are lagging.
Disadvantages of feedback
The disadvantages of giving and receiving feedback are as follows-
If the feedback is not specific, it might not prove informed or inspiring for the employee
If the feedback for any reason is not accurate it has the capability of destroying the career of a good employee unnecessarily
If the person providing the feedback is not up to the challenge of giving either constructive or positive feedback, then the chance of destroying employee confidence is high. It can result in minimum employee engagement and later low retention and high turnover rates.
Giving feedback is a time-consuming process that uses lots of company time
Conclusion
Giving and receiving feedback is not an easy process as you have to make it count and do it right so that both the company and the employees are in a win-win situation.
The person who is giving feedback should be understanding and respectful so that he can help the employees to reach new and better heights with his words of support and encouragement. Remember, it is only the best of intentions and positive words that result in useful feedback in the workplace.
Liked this post? Check out the complete series on Human resources