Curious about what is HR outsourcing, and why industry experts are suggesting outsourcing HR functions as one of the best ways to reduce risks and optimize the growth of a business? Then the first thing you need to understand that-
"Human Resource Outsourcing revolves around practices in which a third party organization is contracted for handling, channelizing, and managing some or all of the HR tasks and functions of a company."
The advantages of cost and time efficiencies associated with HR outsourcing make them one of the most crucial practices for business success. Even as per the recent study by The Society Of Human Resource Management (SHRM), more than 50% of HR professionals have opted for HR outsourcing services to optimize their performances.
Let us dive deeper and understand what HR outsourcing is and how it can be highly useful for your business model.
What is HR Outsourcing?
In any enterprise, the HR department plays a critical role. Recruiting new employees, maximizing their productivity, and maintaining a healthy work environment are its primary tasks.
Small and medium-sized companies generally use the concept of HR outsourcing.
The term HR outsourcing refers to handing over the HR department of your company to a third party in partial or full strength for better functioning and ease of administration.
Some of the key functions of your business that can be easily HR outsourced are
Payroll Services
Employee Assistance/Counselling
Background Screening
Temporary Staffing
Health Care Benefits
Performance Management
Retirement Planning
Drug Screening
Risk Management, etc.
Pros and Cons of Outsourcing HR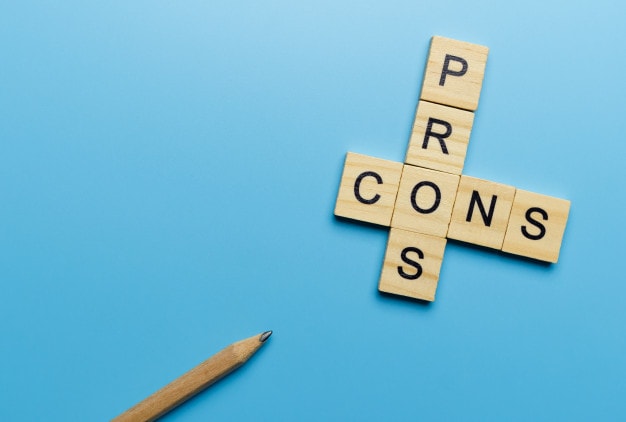 Pros of Outsourced HR
1. Efficiency
The hiring of professionals with HR as their niche increases the efficiency and productivity of the department.
2. Compliance
The hired service-providers being expert professionals, ensure increased regulatory compliance.
3. Expenditure
It is observed that this strategy generally turns out to be extremely cost-effective.
4. Employee feedback
With a healthy work environment, the employees work better and are satisfied with the company. Also, they won't go looking out for another better job, thus improving retention.
5. Data availability
With more and useful quality data and statistics, better decisions for the company's benefit can be taken quickly.
6. Legal risks
With the HR department's responsibility with a third-party organization, the associated legal risks are transferred too.
Cons of Human Resource Outsourcing
1. Control
While outsourcing the responsibilities, giving away control to some degree is inevitable and mandatory.
2. Vision
The HR department will work on standards established by the service provider and not your company. These standards may not be similar to the ones you would have set.
3. Lack of passion
The service provider may not work with the same passion or zeal that you have for your company.
4. Mishandling
If not appropriately chosen, it is always possible that the service provider might mishandle the department.
Why Outsource the HR Department?
As we had discussed above, outsourcing the HR department increases the company's efficiency in terms of time and money.
Generally, in small companies, the owners have to focus on their core business functions and increase it. However, in this process, looking after an HR department might act as a distraction.
Also, since HR is usually not the owner's niche, it can't be guaranteed that he/she will be able to handle it efficiently. In any case, outsourcing the HR department always turns out to be the right decision.
All in all, it increases the efficiency of the company in terms of productivity, time, and money.
The Society of Human Resource Management (SHRM) conducted a study and cited the following reasons that can be considered to outsource HR-
Benefits of cost
Time efficiency
A more comprehensive range of services offered
Compliance
Functioning of the HR field by experienced staff
What HR Functions & Tasks can be Outsourced?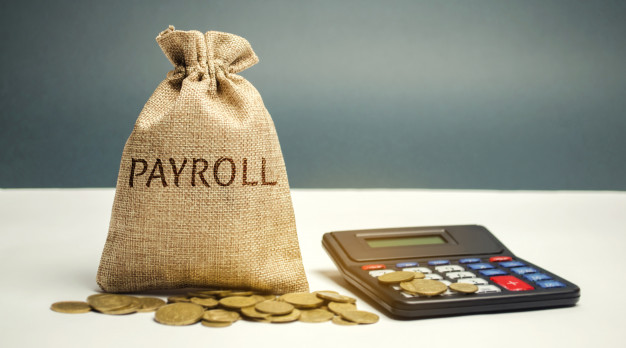 The HR department can be outsourced either partially or fully. If done partially, responsibilities, information, and control over the functionalities are shared between the parent company and the service provider.
If the department is outsourced fully, the service provider takes all the responsibilities. Maintenance of company-vendor relationships remains the sole responsibility of the HR manager or the parent company's owner.
Routinely, the following HR functionalities are outsourced-
1. Payroll
Payroll and the associated tax-related tasks can be outsourced. These tasks are time-consuming and monotonous but need accurate and on-time execution. Also, many tax-related regulations are associated with these jobs. Hence it is better to outsource them and not bog your team down for these jobs.
This task is extensive as well as essential, and generally needs a full-time employee. It is in the best interest of the employees and employers to outsource this task to a professional.
3. Employment law compliance
Along with the payroll-related regulations, you need to abide by various regulations associated with employment. These tasks need to be outsourced to ensure a non-biased, clean, and efficient service.
Along with these services, which are primarily outsourced, many other services that a business can HR outsource were discussed above.
What kind of Business should opt for HR Outsourcing?
Although outsourcing the HR department seems to be a good idea for all the small and medium enterprises, their approach towards doing so should be entirely different.
Each company has a different size and different requirements. Fabricating the outsourcing to cater to your needs entirely is the key to outsource the HR department successfully.
1. Small businesses with 0 to 15 employees
A lot of new businesses make the mistake of thinking they can manage HR on their own. The primary thought behind this is the idea that they can manage such a small team easily.
But what happens is while managing the payroll, benefits, time-off, and other HR-related tasks, the essential core tasks of attracting new investors, working on the product or service, and growing the business get sidelined and neglected. These should have to be the top priorities at that stage.
Therefore, outsourcing a majority of the HR functions seems to be a relevant decision. Many companies and software platforms are available to do the job. Owners should focus on growing and managing the team. Generally, a Professional Employer Organization (PEO) is preferred to do the job.
2. Growing businesses with 10-50 employees
At this stage, the business is growing, and hiring is on the increase. Hence, with all the increased responsibilities and staff, staying compliant is a difficult task. Also, if you are not well-versed with the rules, there is a distinct possibility of error.
Businesses generally have an HR department at this stage with a single or a couple of employees. The mistake that most businesses make is hiring more people for the HR department.
However lucrative that idea sounds, it's never that efficient. Instead, outsourcing the department partly will do wonders. While the hired party can do functions like payroll and compliance, your HR employees can focus on core jobs like the enterprise's recruitment and work culture.
3. Mid-sized to large businesses with 50-500 employees
For companies this size, with funding not being an issue, expansion being the top priority is the most likely possibility. And for expansion, recruitment is necessary. You might also need to hire remote employees.
At this stage, you can hire HR professionals for recruitment, developing work culture, and conducting training programs. However, with compliance and payroll being increasingly complex, hiring someone in-house specifically for the job might not be affordable.
You can go with the choice of outsourcing the payroll and compliance department for better efficiency and affordability.
4. Large companies with 500+ employees
Generally, the companies this large have an in-house HR team. It is considered competitive merit.
However, in this case, outsourcing complex departments like payroll and compliance can be a good idea. Let your in-house teamwork on recruiting professional employees, increasing and polishing their skill-set, and tackle in-house strategic projects.
Who can take responsibility for your HR department? – Find your HR Outsourcing Partner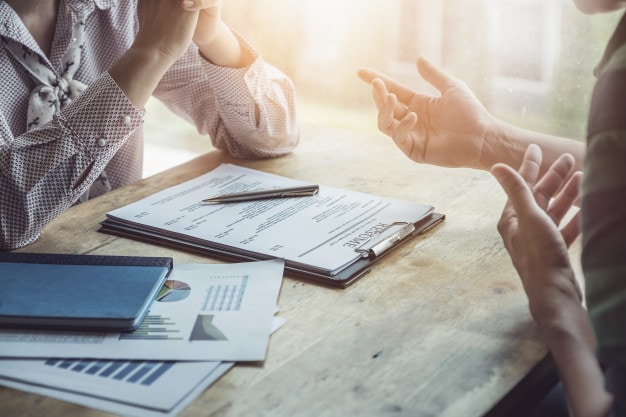 1. HR software
If you are a small company and the HR functions are segregated among your core employees, you can opt for this option.
Many vendors provide HR software that can help with the basic functionalities like keeping records, assessing the employees' performance, and compliance. Many vendors also offer mobile access for increased convenience.
2. HR consultant
Small enterprises can also hire a standalone HR consultant to help set up a department.
However, note that these consultants are not allowed the administration of benefits and handling of payrolls. If you want to outsource that, you will have to hire an organization.
3. Human Resource Outsourcing (HRO) firms
These firms specifically work in this niche and can offer solutions from the department's partial handling to take over the department in full strength.
It is observed that in large organizations, the strategic roles are kept in-house while the tactical and administrative roles are given to these HRO firms. These firms charge according to the services opted for by the parent company and the number of employees.
4. Professional Employer Organization (PEO)
Hiring a PEO is beneficial, especially for small and medium-sized enterprises. These organizations work uniquely with a co-employment relationship. When you hire a PEO, it becomes your employees' on-record employer while you remain their on-site employer.
In simple words, these employees are leased back to you after being hired by the PEO. By using these organizations, small and medium-sized enterprises can efficiently manage their HR while providing their employees the perks that they usually wouldn't have afforded. PEOs will charge you a certain amount of fee or a percentage of the payroll.
5. Administrative Services Organization (ASO)
ASO will provide all the administrative services to your company.
While carrying out functions like providing payroll, filing taxes, and performing direct deposits, ASOs will also manage compliance, insurance, and medical benefits.
A co-employment relationship doesn't exist between you and an ASO.
Generally, small businesses (around 200 employees) prefer PEOs, while HROs are hired by large companies (over 1000 employees). ASOS are the choice of budding businesses in between.
5 Best HR Outsourcing Services
The 5 best HR outsourcing services are as following:
1. ADP HR Outsourcing
You will get Full-service HR solutions along with flexible plans and outsourced HR services. It offers HR solutions for any size business and ensures top-notch customer service.
2. Insperity HR Outsourcing
It is considered quite apt for mid-market companies, and it offers business individual and custom HR packages. It is working for 35 years.
3. Paychex Human Resource Outsourcing
You can opt for this one to outsource a wide range of HR services, plus it is quite useful for smaller organizations. It is also best for payroll.
4. Engage in PEO HR Outsourcing
This is a full-service PEO provider that is also considered best for outsourcing legal compliance services. It follows strict compliance standards.
5. TriNet HR Outsourcing
This one is top-rated in offering flexible outsourced HR solutions for a wide range of industries. You will get a full-service HR solution from them.
Final Thoughts!
HR outsourcing, if done efficiently by choosing the right organizations and opting for the correct services, can do wonders for any company by increasing productivity and being highly cost-effective.
It is one of the most effective ways of optimizing the performance of a company in the least possible time and budget.
Now, on the concluding note, a task for you-
Define 'what is HR Outsourcing' in one line and share it in the comments.
Liked this post? Check out the complete series on Human resources