The fact that you are here means that you are looking for the most effective ways to motivate employees. Well, you are in the right place as this article reveals some of the most efficient employee motivation techniques that have proven to work for most organizations.
But before we proceed to the 10 ways to motivate employees, there comes a question, why do you want to motivate? Well, for most people, a little inspiration and driving force will help energize them fueling more focus and increased productivity. Given that most of these techniques are pretty simple, it will be worthwhile to apply them both for the benefit of the employees and the company.
 10 Highly Effective Ways To Motivate Employees :
1) Explain to your employees the role they have in the company
Letting your employees know their role in both the success and failure of the company is very significant especially for start-up companies. This is particularly useful if employees are reconsidering being in your firm in the first place and want to find better opportunities somewhere else. Reminding them about their importance in your company along with some form of appreciation can boost their morale and sense of contribution.
2) Thank and praise hard work
Thanking and praising employee's hard work is one of the most obvious and inexpensive ways to motivate employees is to acknowledge their efforts. You don't need to hold a grand reception for them; a simple gesture like offering praise in front of other employees can go a long way. Other ways to appreciate hard work include presenting them with small gifts and tokens of gratitude.
3) Give employees a chance to grow and develop their skills
Ensuring that your staff members have the necessary skills to do their job is an excellent way to keep them motivated. No employee wants to feel like they are stagnating within their role, so offering extra training can help them to feel like valued and respected members of the workforce.
You should know that investing in employee training is a cost-effective way to keep them motivated because the expenses are easily regained. Motivated employees will perform harder, increasing productivity and leading to growth in income and profits, offsetting the cost of training.
Additionally, encourage employees to partake in mentoring programs or work shadowing which can help to foster the development and growth of the team and individuals.
Mentoring can be especially effective because it provides a more hands-on and active form of development and motivation. Mentoring allows newer or inexperienced employees to learn new skills while in the appropriate environment, motivating them quicker and more efficiently.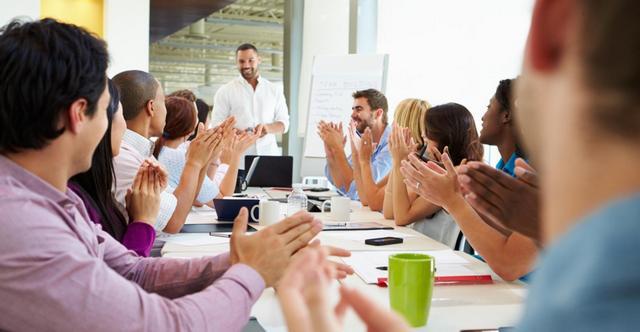 4) Create an open, trusting, and fun work environment
You need to create a conducive working environment for your employees. Strive to build trust by backing your employees, protecting their interests, and shielding them from unfair criticism.
Also, be ready to address their concerns promptly and as well as give verbal feedback on issues that you are still working to resolve. Here is the thing, if you can't resolve employees' concerns, at least be upfront about why you can't do it. It is important to let your employees that you didn't fail or forget about them due to lack of interest.
Another thing is sometimes to break the boredom of working. Hold staff parties, retreats and also joke about stuff with employees.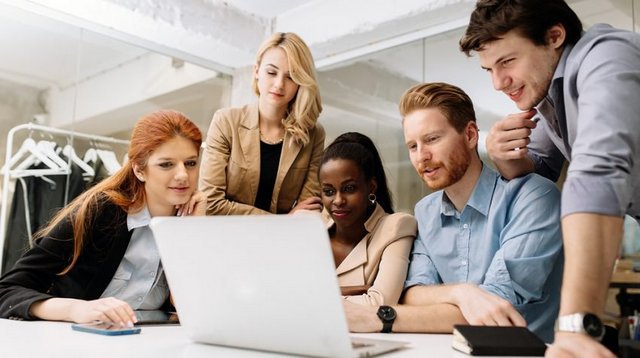 5) Provide specific and frequent feedback about performance
Regular feedback is important in employee motivation. Give regular reports on the company's wins and also losses. Try to inform your employees that they are doing the right thing as often as you inform when they are in the wrong. A great strategy is to use an outstanding performance as a reference to how things should be done.
Another thing is to give them productive and valuable feedback regarding their progress work in a way that focuses on their productivity and performance increase.
6) Provide employees with a sense of ownership
Give due importance to teamwork. Don't the type of manager who does everything themselves. Good management involves delegating responsibility and authority to employees. Let them decide how they want to carry out the tasks. When you delegate, your employees will get the impression that you want them to take stronger roles in their jobs and that you trust in their abilities.
Also, allow them the freedom to decide what they want. For example, let them set up their offices and choose how to accessorize their desks. You can also credit their work to show them that you value their input and that it was worthwhile.
7) Listen to them
To motivate employees, a good manager listens to employee's problems, concerns, suggestions, and ideas. Remember that although these things may seem trivial or sometimes irrelevant, they hold importance to the employee.
Never at any point neglect or ignore your employees. A mistake that you can't afford to make as a manager or supervisor regarding employee motivation is failing to provide individual attention.
8) Recognize, reward and promote high performers
Acknowledge and recognize the accomplishments of employees to emphasize the fact that they are valuable and important.
Through daily praise, you show your appreciation for an employee's efforts.
 "Good job on that report, Mike! It was accurate and complete. Thank you."
"I would like to thank the production team for working extra hours to enable us to meet the tough deadline given to us. I appreciate that"
 "Linda, Thank you for helping the marketing team today; they were short-handed, and your efforts helped the team meet their deadline. It's great to know that I can depend on you like that."
Research suggests that effective employee recognition needs to be done at least weekly. Almost any employee worth her salt does things well every day. Make sure you notice and sincerely recognize it.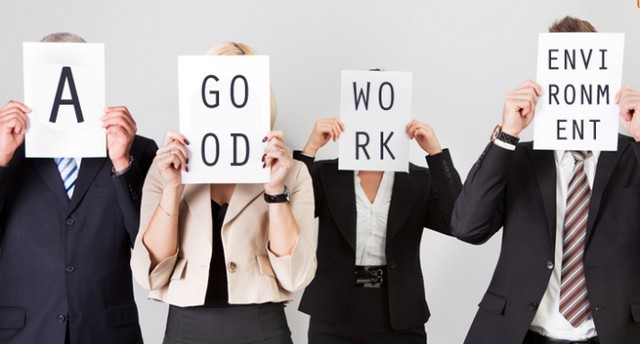 9) Involve employees in decision making
Involving employees in decision-making that concern them or that will affect them is an excellent way to motivate. Ask for their opinions, suggestions, and ideas and try to incorporate some of those in the final decisions. This will go a long way in boosting the employees' commitment.Motivation plays a key role in keeping your best employees, too. If you don't consistently motivate employees, you're sure to experience a higher amount of turnover.
10) Celebrate success
Take time to celebrate the success of individuals like a promotion, the success of the company and also of different departments. Organize, retreats, picnics or staff parties. This will significantly help boost the motivation of your employees.
Liked this post? Check out the complete series on Human resources