Every job aspirant has to go through various steps in the interview process to get the desired job. Phone interview has become an essential part of the process to eliminate the applicants who do not look good on paper and also do not sound great even during the telephonic conversation.
Phone interviews are often considered the first round of the recruiting process. The applicants must be fully prepared for the interview with as much information as possible about the company and the position they are applying for.
There is a misconception that phone interviews are straightforward as the recruiting team will not be able to look at you and judge you for your clothes, footwear, accessories, expressions, body language, etc.
The truth is that these very things go against the applicant as the hiring team only hears your voice and the answers and can sometimes judge you wrong or harshly. It is very easy to mess up such an interview, and this is why the candidate must take extra care to do things precisely.
17 Phone Interview Tips
Consider the following steps to ace your phone interview in the very first attempt-
1. Confirm the scheduled time
You were informed about the date and time of your phone interview, but courtesy demands that you confirm it one day before the interview. Write it down so that there is no confusion.
Now is the time to take the next step to prepare for your phone interview.
2. Conduct viable research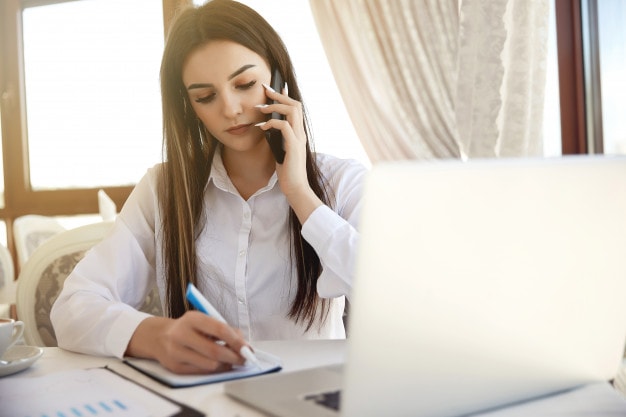 Once you come to know about the phone interview, it becomes necessary to research the company, its products, and services, the position you have applied for, its owner and other important people associated with it, its culture, values and mission and other relevant things.
This research is going to take you a step further towards your goals, as it is handy to have relevant information at your fingertips. If the interviewer asks you any related question, you will be prepared, and it will show your commitment and determination in reaching your target.
3. Choose your location wisely
Background sound, your voice, and the expressions in your voice are essential parts of a phone interview. In most cases, the interviewer can hear too much background voices, and this works against the interviewee.
Secure a quiet space beforehand where any background noise cannot disturb you or the interviewer if you are looking for ways to prepare for the phone interview.
Make sure that the person can listen to your voice and the expressions as well as nuance in it. For this, you will have to choose your interview location wisely where the environment works in your favor. Some people close the door of the room to escape from the background racket so that any clatter is not heard on the phone. The choice is yours make it free of extra sound so that it becomes possible for both the interviewer and interviewee to focus on each other's voices and nothing else
4. Make sure your connection and device are secure
The best way to ensure the clearest of the connections is by taking the call or phone interview on the landline phone. If it is not possible or you do not have a landline connection, then find the mobile device which has the best audio and where both the involved parties can hear each other.
You know the time of your interview, make sure that the device is charged. Another essential thing to take care of is your call-waiting option. Remember to turn it off so that it does not disturb you in the middle of the phone interview.
5. Be prompt
The most basic rule of any interview is to be prompt, and so is the case with the phone interview. If you are looking for ways to prepare for a phone interview, then be on time no matter what.
If the interview is scheduled for 1.10 PM, then you should be ready on the dot and not before or after. This is a technique often used by the recruiting managers to identify the applicants who value time above everything else.
These are the ones that move a step further in the ladder of success and often reach their destination with ease.
6. Prepare yourself by Keeping your portfolio and resume handy
There is a good chance that the interviewer will ask you questions related to your portfolio or résumé hence keep it handy so that you can look at it for reference and be prompt with your answers
7. Write down key points
It is always good to be prepared. In some cases, we tend to forget a thing or two, which later on might feel very important. Take a paper and write down the relevant keywords so that it might come in handy at the time of the interview.
Remember, it is a phone interview, and the interviewer will not be able to see the sheet with you. You can refer it to your heart's content during the interview so that you do not miss out on anything important.
8. Be professional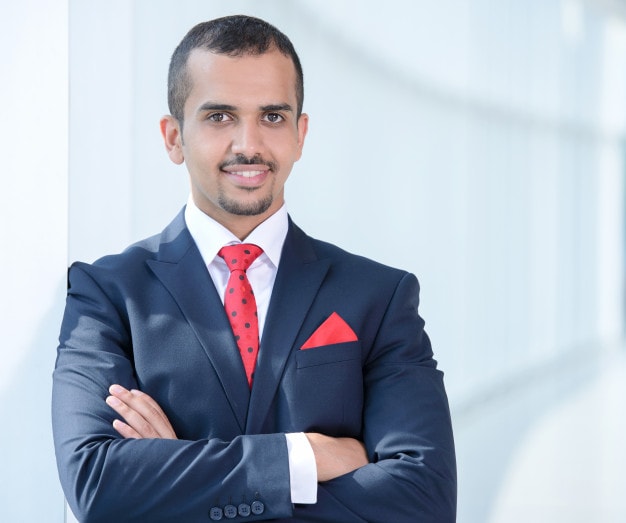 This is a phone interview, and if you treat it as less important than the face-to-face interview, then you are in serious need of guidance. You have to maintain professional dignity at all times and all costs.
Please do not treat it as an ordinary phone conversation where you can offer any personal information. Do not initiate any personal tone until and unless specifically asked.
Even then, your answer should be within the formal boundaries and must not cross any limit. For example, if the hiring manager asks you about yourself, you do not have to give personal details instead of emphasizing your education, skills, know-how, and professional expertise.
9. Put your onus on the interview
Some people have a bad habit of multitasking during the phone interview because the interviewer is not able to see them. They forget one crucial thing that he can hear every nuance in your words just fine.
The interviewee thinks himself smart and tries to accomplish several things at one go. But an interviewer is an experienced person who can listen to the voice and instantly make out that the person at the other end is distracted.
This irritates the hell out of the person interviewing the applicants, and this is why such people do not make it to the final list. If you are not bothered to give your one hundred percent in the interview, why is anyone going to hire you?
10. Treat the interview as an important event
Give the phone interview its due importance. The interview generally takes from a few minutes to a maximum of twenty minutes, and there is nothing so urgent that it cannot be put aside.
Some people have the habit of putting the interview on hold to attend something that they consider more important. If you are looking for ways to prepare for a phone interview, never put on hold or pause an on-going interview, no matter a life and death scenario or anything that important, especially if you wish to make the cut and reach the next round.
Tell yourself that this is the essential call in the universe then, and nothing is as urgent as it no matter what.
11. Greet your interviewer by name
In a face-to-face interview, you can smile and offer a handshake, but in a phone interview, you cannot. The next best thing is to start strong and make a great impression through your words and not body language.
Address your interviewer by name and his professional title. Do not sound hesitant as if you are afraid to answer the phone.
Be confident and keep your tone upbeat and sound genuine and enthusiastic if you are looking for ways to prepare for a phone interview.
12. Speak slowly and clearly
Maintaining a conversational and friendly tone throughout the interview is very important. Equally important is speaking clearly and slowly so that the person at the other end can understand you correctly.
An important thing to remember during phone conversations is that it is bad manners to interrupt someone hence let him complete and then have your say.
If the interviewer is speaking and you remember something important, then jot it down on a notepad and mention it when he has finished speaking, and it is your turn to speak.
13. Keep your answers short
If you are preparing for a phone interview, then keep your answers short and sweet. You do not want the interviewer to lose interest in your answer, and if it becomes lengthy, the chances of such a thing happening are high.
Maintain a fine balance where the answers will be precise and clear
14. Listen
During a phone interview, it is essential to pay attention and listen. This is an important day, and no doubt, you have a lot to say, but listening is more important than talking.
Let the interviewer finish his sentence only then answer him, and that too only relevant to the question. Until and unless you have listened attentively, you will not know when to stop.
Listening also keeps you in the loop the whole time so that the interviewer does not have to repeat anything.
15. This is not the time to talk about salary
The phone interview is generally the first interview that the interviewee is facing. At such a time, it is the interviewer who is going to ask questions and expects you to answer them to your best abilities.
This is not the right time for you to start any talk about salary or your expectations from the company. If the interviewer asks you directly about your expectations, then only should you answer him, and that too a vague answer.
It is too early to say about it, and we can discuss it at a later stage should be your answer.
16. Participate willingly in the Q&A session
Once the phone interview comes to the near end, it is the time for a Q&A session. This is the time when the interviewer asks whether the interviewee has any questions for him. Always ask questions if you are looking for ways to prepare for a phone interview.
It shows that you were a willing participant and are interested in the hows and whys, and this is why you are trying to know things in the best possible manner. A person who is afraid to ask questions comes across as disinterested, and the interviewers do not like such applicants.
17. End on a positive note
The closing of the phone interview is the toughest part. What to say at the end that looks encouraging and positive but not too desperate is an important question that goes through the mind of every interviewee.
The best way to end the phone interview is by asking the interviewer about follow-up information and thanking him for his time.
Conclusion
For some people, a phone interview is a strong barrier that they have to overcome to reach their destination, but for others, it is a piece of cake. This is because they have followed the tips mentioned above and steps to mold the phone interview to their advantage.
Liked this post? Check out the complete series on Human resources