So, you have decided to quit your job, and for sure, it was not an easy decision, or maybe it will be the best thing you do in your entire career. Once you have decided to quit your job head is crucial that you do it properly and tactfully even if you hate it.
No matter what grudges you have against the organization or your boss, it is very important to keep a calm mind and resign professionally because quitting a job is as important as joining one.
Whatever is the case it is very important that you professionally quit the job since you professionally accepted this job because how you leave your job, will have long term implications in your life.
Whatever negative feelings you have accumulated from your colleagues or customers or even your boss should have to be kept aside, and the job has to be left professionally without disturbing the peace of your organization or of yourself.
There could be multiple reasons for you quitting your job, which may be positive or negative, but once you decide to quit following all the things which should be implemented to make your transition smooth.
While following the process of quitting the job, there are two phases which one should take care of.
Following are those two phases
1) Before Quitting Your Job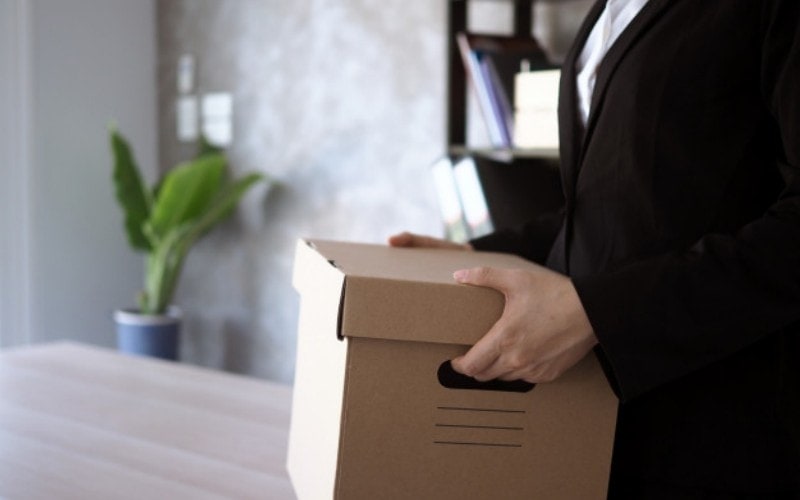 Once you decide to quit the job before implementing the decision, there are few things that one should take care of.
A) Not making the decision public
Many people have a habit of discussing every single thing with their employees for everyone their bosses. Sometimes it may be a good thing but not every time and when it is a case of resigning the job, then such sensitive matters are best left undiscussed with your colleagues.
A part of the reason is that those colleagues may tattletale behind your back to your boss making it difficult for you to exit the organization, but the other part is that it may not be professional if your boss heard about you leaving your organization from someone else before you made a formal announcement.
Your organization, as well as the boss, might have invested a lot while recruiting you, which is why it is essential not to leave the company on a bad note by discussing quitting with colleagues.
B) After Job Plan
Please ensure that before quitting a new job offer ready in hand or if you are venturing into business, then necessary things are in place before quitting this job. The reason being that a regular source of income is required to maintain daily expenses and to run a house.
This after job plan has to be solid and should include another source of income. If you are going to take a break for a few months, then ensure that you have sufficient financials arranged along with a future plan, which includes a steady source of income.
It is on the basis of after job plan that your mode of resignation can be decided and running for after the job is an important step in before the resignation planning.
C) Informing the boss in person
The next step would be to inform your manager or boss in person about the decision of your resignation. Many people try to escape the step by not informing the manager for informing the HR of the organization directly superseding the manager.
Some people resign over the mail without having a discussion with the boss while others decided to use the telephone or in even other scenarios some use text message to inform the manager about the resignation. As much as it is easy to use other alternatives, resigning in person is one of the best and professional ways to do it.
After having a discussion with the immediate manager, the next step would be starting the process of resignation.
2) During Resigning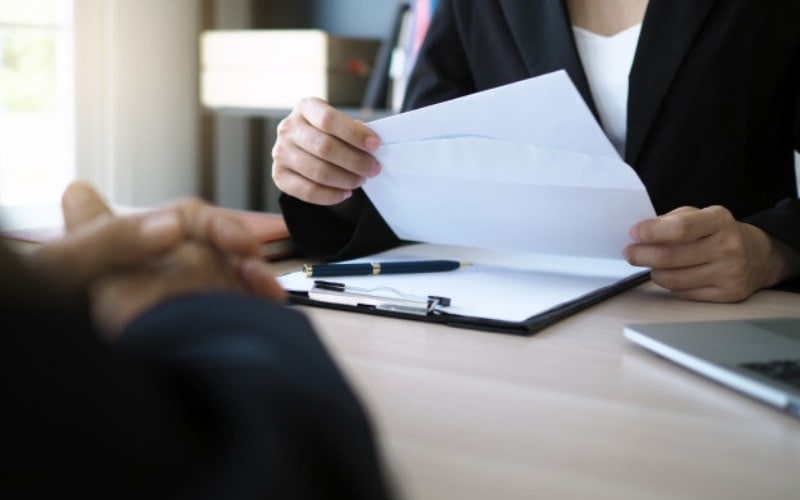 A) Writing a resignation letter
After you have decided a date to quit, ensure that there is a time of at least two weeks before your last day and get a proper resignation letter ready in order to give it to the organization.
In some organizations, it is mandatory to provide one month or even up to 3 months of notice before resigning, failing of which the organization may not provide a relieving letter or settle the expenses of the employee.
This resignation should include a brief statement and declaration of you leaving the organization along with a possible small line of reason and small thank you note for the opportunity.
Following is one of the samples of resignation:
Dear Sir,
This is to inform you that I will be resigning from my current position of ABC Manager since I have decided to pursue opportunities outside of the organization.
I am thankful for the opportunity to me by Mr. Manager, Mr. Deputy Manager, and others who have guided and supported me all along.
My last working day will be two weeks from now and meanwhile, let me know what needs to be done in order to make this transition smooth.
Requesting you to provide acceptance of your resignation.
Thank you.
B) Submission of Assets:
The next thing to do would be the submission of company assets if any. This would include an ID or access card, Laptop, Phone, etc. Which had been issued by your company to you during joining? Some companies take up all the assets while others let them keep.
This needs to be clarified with the manager or person in charge. In some cases, you may also get other things during joining like free samples of some products which also needs to be submitted back to the company. Ensure that you take a receipt of the submission and keep it for your personal records.
C) Clearing financials:
You may have some finances held up in the organization like your bonus, monthly expenses or incentives or leave encashment. In such cases, a mail to your manager should be put up about remaining expenses.
It is also to ensure that all the means that you send post-resignation should be marked CC to yourself since the official mail ID will be deactivated. You may also speak about the remaining salary which may be credited as per the policy of the organization. In some cases, companies like to provide advance settlement why than other organizations, there is the time gap after which there is a settlement.
D) Pending work:
Clearing up the pending work, if any, is of utmost importance since left unfinished, this will not only stop the organization's work but also may require you to come back from your new job and finish it.
In some cases, there may be some official work which would be pending from your side, which is to be cleared on priority.
For example, in the case of Sales, there could be pending works such as closing the deal for collecting the payment for giving the committed things to the customers. Such pending things should be closed immediately, which will help your organization to process your exit faster and smoother.
E) Saying goodbye to your colleagues
once it is official that you are going to resign and your resignation is accepted meeting up your colleagues and thanking them for all the help that the provided would be the next step.
All the time during the tenure of your work, your colleagues must have helped you at some point of time in one way or another, and it is essential that you express gratitude before leaving the organization.
The world is small, and you may encounter your colleague or your boss a few years later in the same organization that you would be working in and it would be awkward if you have unresolved differences from a past company.
F) Train your replacement
Assist your office to hand the baton from old to new. In some cases, the organization may hire replacement immediately, in which case the two weeks' notice that you have given will be enough to train the colleague with the nature of the job.
This will also help the organization to gain productivity which will be lost during your absence and also displays enormous gratitude on your part for the opportunity to your former employer.
In some cases, it may not be possible to train your replacement immediately, or in person and in such cases a simple email describing the role and the job along with some of the challenges that you have faced and the colleague may face should be described.
The possible hurdles which the colleague may face along with the solutions, pending work or commitments if any, should also be clarified. This will help the new colleague to take things forward, and the office or department will suffer less because of your absence.
Two things to AVOID during the resignation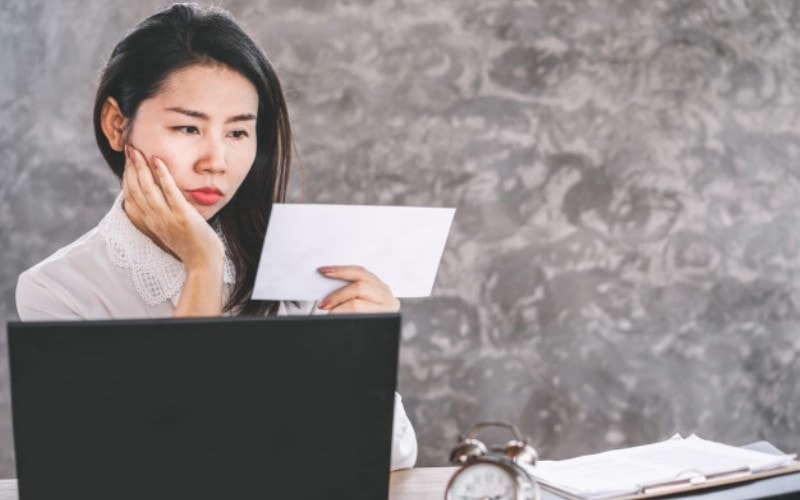 1) Negativity
Whatever old grudges you may have, should not be taken out during resignation. Keep your language clean and clear and simple but professional.
If there is a message that you would like to pass on to the organization put it in a certain way across the HR team rather than blasting of the manager with an email with complete negativity.
The feedback should be given under the titles of 'Feedback to improve the organization' rather than the 'Shortcomings of the organization.'
No organization is perfect, and everyone realizes this but more important the no person is perfect; therefore while enumerating shortcomings of your boss or organization, remember that you may have certain shortcomings too.
2) Leaving without notice
Many of the freshers from college who join their first job are tend to be seen leaving their jobs without prior notice to the organization.
This is not only unprofessional but also will create hurdles in your career path. Such processes are termed as absconding in professional terms are not desirable on a resume.
It is also not desirable to leave the organization on one day notice since it will create barriers in getting your settlement, remaining payment, and other expenses along with clearance or NOC certificate from a former employer.
Remember that work is going to be affected for a brief period of time when you leave and your office is going to suffer.
All you can do is your best to reduce this roughness and make it smoother for them as well as for you. Resigning from your job is quite a simple process but would require to follow certain rules. This will not only make things easier for you and the organization professionally but also leave a good image of you as a person.
Liked this post? Check out the complete series on Human resources