Do you want to hire the best candidates for a job profile? Then job simulation tests can help you in a best-suited manner.
Job simulation is a form of employment test that requests the applicants to perform those tasks that they would perform at work after being hired by the company.
For job simulations, virtual work environments are used in which candidates perform the actual tasks and tackle the specific issues, which they are supposed to do as the employee of that organization.
This post will take you deep into the world of what is job simulation and help you understand how effective it is in hiring the best-suited candidates for specific job profiles-
What is Job Simulation?
In simple words, job simulation is any task that is intended to give you a detailed preview of what the job you are interviewing for involves on an everyday basis.
Employers nowadays love using this practice, as it helps organizations in accurately gauging whether the hired candidate would be the best one for that profile.
For instance, if you are interviewing for a secretary position, the job simulations test may include writing a passage and filling forms precisely.
For a digital marketing job, simulation tests might consist of finding the right keywords for a site, optimizing on-page and off-page Search Engine Presences, running online ads, etc.
It helps managers and recruiters in assessing more accurately whether a candidate can carry out the responsibility instead of making guesses as per the interview answers and personality analysis.
Why is Job Simulation Important?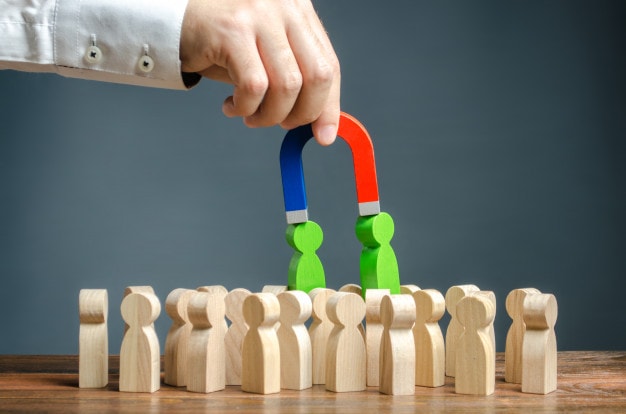 There can be a no better approach to evaluate a candidate's potential than to have them complete a part of the work they will be doing while handling that responsibility.
It can be finished face to face, with a trained evaluator, or on the web through online pre-employment testing.
Simulations can be utilized in all the different phases of recruitment, be it hiring, interviewing, training, or development. In hiring, it gives organizations an upper hand by choosing the top-performing candidates.
While in interviewing, simulation helps in virtual interviews by extending access to qualified applicants, conquering time limitations, and removing conveyance costs.
In training and development, job simulation naturally comes in, as the workers gain experience playing out similar tasks they will deal with at work.
Let us now have a look upon different possible job simulation formats available for the employers-
Different Job Simulation Formats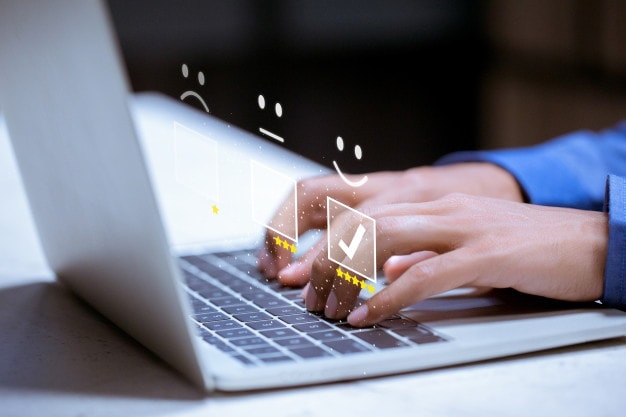 Simulation can take a wide scope of structures, for instance, face to face assignments, online tests, virtual simulations, presentations, take-home tasks, etc. Some of the most common formats of these simulations are-
1) Role-Playing Job Simulation
This one is likely the most notable of all simulation formats. These simulation tests help in evaluating the ability of an applicant to investigate interpersonal troubles in a work environment.
2) Situational Judgment Simulation
In this, the applicant is given a work-related situation. Then he or she is asked to utilize their decision-making ability to provide a solution that can adeptly solve the situation. Such tests are common for supervisors and customer service job profiles.
3) In-basket Exercise Simulation
In this, a job candidate will be asked to complete a specific task like taking care of complaints, accepting calls, responding to emails, etc. in a given time limit. Such simulation tests are considered best-suited for managerial or administrative positions.
4) Work-sample Simulation
In this type of job simulation test, candidates are asked to complete specific tasks that are quite similar to the actual tasks relevant to that job profile. Writing codes, working with designing team, on-page optimization can be some of the examples of such simulation formats.
In addition to these four formats, there can unlimited types of job simulation tests as they impersonate the endeavors of actual job profiles. Let us have a look upon some of the benefits of job simulation tests-
What Are the Benefits of Job Simulation?
Some of the notable benefits of job simulation are-
They are realistic, engaging, accurate and fair
It recreates critical job tasks and improves ways to measure a candidate
It uses predictive analysis for checking the ability to perform different job-related tasks
It offers effective and accurate workforce assessment at lower costs
It lets you do employee evaluation by using simulation for assessing skills of your current workforce
Final Thoughts!
Because job simulation tests are so practical and work-related, they reliably convey superior outcomes when compared with conventional job tests.
Simulation tests are top-notch if giving the best results to any company. Business owners save a considerable amount of dollars every year in turnover costs alone, plus it also saves expenses by ensuring shorter training times, optimize sales, fewer blunders at work, and so on.
Some of the statistics talking about the impact of job simulation are-
25% to 45% decrease in turnover
40% to half reduction in absenteeism
30% to 40% decrease in training time
15% to 50% decrease in work-related mistakes
Up to 286% increase in deals, sales, and referrals
All in all, job simulation is a powerful tool for employers and recruiting managers to recruit the correct individuals and evaluating them regularly so that they can stay at the top head of their skills all the time.
When a business comprises of job simulation practices, its employees, customers as well as the complete organization structure enjoy the optimized presence, channelization, and ROI.
Have you ever gone through a job simulation test? What are your thoughts about the effectiveness of the simulation test in recruiting the right candidate? Tell us in the comment section below.
Liked this post? Check out the complete series on Human resources