Are you confused about why your target audiences are not being motivated to opt for your products or services? Are you befuddled seeing people losing interest in your brand? Then the answer lies in understanding their motivations. SCARF model is one such method that will help you understand what pulls people to act favorably, and what pushes them away.
Working of Scarf model revolves around five domains of social experiences of human beings, and they are-
Status: How significant we are in comparison to others
Certainty: How we can anticipate what's to come
Autonomy: How in charge we feel of our condition or environment
Relatedness: How safe we feel with others
Fairness: How fairly we see or want exchanges with others to be
The fundamental reason for the David Rock's SCARF model is the presumptions our mind makes us act in specific manners, which are to limit threats and optimize rewards. As per this model, the human brain considers threat and reward strategy as its essential needs, and it is an equal part of social needs as well.
Generally, a constructive feeling of reward makes a positive stimulus making individuals act while on the other hand, a negative feeling or threat causes a negative stimulus, which prompts avoidance.
The point of the SCARF model is, consequently, communication with individuals in a manner that limits the threats and amplifies the rewards corresponding to the five domains of social experiences.
Understanding this model would help you improve coordinated efforts, plus it will enable you to influence how others act. So, let us start exploring the world of Scarf model-
Introduction

We are more individualistic and self-oriented than before. This is what drives us to interdependence and networking.
Individualism makes it all the more necessary to stay connected to the social fabric. Communication and collaboration play an essential part in defining our social capital. Therefore, before understanding how to manage and deal with bigger groups, it is essential to know what enhances and influences our social behavior.
This article will analyze social behavior through the SCARF model. You will be guided on this model's theoretical perspectives and how you can make use of it to avoid uneasy situations or threats and instead walk towards the path of success and reward.
What is the SCARF model?
It was introduced in 2008 by neurologist David Rock. It is a way to understand and remember the five domains that determine how people assess certain stimuli as good or bad or a reward or threat. SCARF stands for:
Status: It determines the position occupied by the individual in the hierarchical pyramid. People act towards things that improve their status and avoid things that supposedly threaten their status position.
Certainty: It refers to the individual's abilities to make accurate future predictions.
Autonomy: It refers to the power of taking a leadership role and influencing others. People with autonomy are free to make their decisions or take action. David Rock says that it is one's "ability to influence outcomes." Simply put, it is the ability to have control over events.
Relatedness: It is referred to as the feeling of oneness. It develops within individuals who share a common ground- In other words- a group of likeminded people. Relatedness brings rewards. It often gives rise to the feeling of empathy. It is often known as the feeling of safeness when we are with others.
Fairness: Since childhood, people are taught to be fair. To motivate others, one needs to be fair. Unfairness is often related to disgust (when we say, "life isn't fair" or "that's unfair"), whereas fairness is related to a positive attitude and rewards.
The SCARF model assumes that the brain controls our behavior in ways through which we can maximize rewards and minimize threats.
A positive stimulus or a reward makes people act while a negative stimulus or a threat makes people avoid certain things. Hence, the model aims to maximize rewards and minimize threats through interaction with people. Understanding this "approach-avoid" response will help in improving interactions and favorably influencing others' behaviors.
Approach-avoid response in SCARF Model
Do you intentionally touch a hot coffee cup if you know or predict that it is hot, and there are high chances of spilling it? No. Even if you do, you soon remove your hand on touching it.
The brain receives this feeling through the nerves and makes you act accordingly.
All of this happens within a fraction of microseconds. When you maintain a proper diet, likely, you won't go for fast foods and instead will have something nutritious—in other words, fulfilling the bodily needs.
It is similar when it comes to social needs. You generally avoid a group where you had been insulted in the past or the place that still haunts you, maybe because you had an accident. We refrain from speaking to certain people, applying for specific job positions, or buying certain products because we have had a bitter experience in the past, and we do not want to face that twice.
Managing threats and rewards with SCARF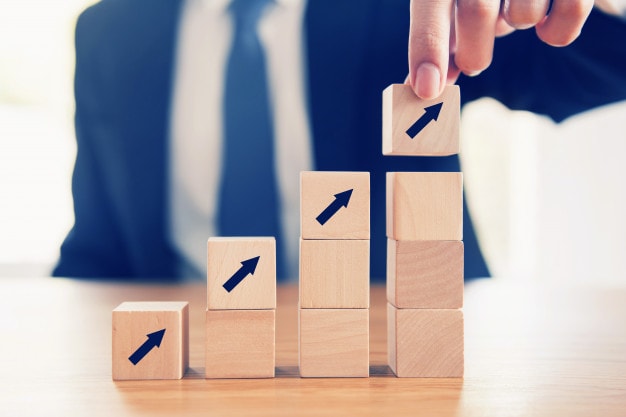 Managers and employers often need to use the SCARF model to improve collaboration and increase their influence. They need to manage rewards and threats to lead their company towards the path of success and keep their stakeholders and employees satisfied.
To manage threats and rewards, four of the domains of SCARF need to be analyzed.
1. Increasing Status
These are the ways you can increase your status:
Involve your group members in the process of decision making.
Ask for feedback on how you can improve.
Assign complex projects which provide your employees with an opportunity to explore unexplored skills and abilities.
Provide positive feedback every time a member of your team does something noteworthy.
2. Ensure Certainty
Develop brilliant ways to tackle emergencies.
Educate your team on his to prepare for challenges and cope with them.
Assure your employees that together you can face any challenge.
3. Increasing autonomy
Follow these to increase your position of autonomy.
Share all the possible information with your employees. This will help them take action to improve the position of your company.
Empower your employees and encourage them to make independent decisions. Seek ideas from them and make them feel valid.
Prevent yourself from being a dictator. Do not overburden your employees with too many orders and directions. Please provide them with the space to work on their own.
4. Improve relatedness
Hold regular meetings before starting a new project so that you get to know each other. This can help you build a team of likeminded people.
If there is an isolated employee or a colleague, check on them, and connect them to other leaders. It would help if you also interacted with them more often.
Make use of nonverbal communication. Opt for video conferences instead of regular phone calls and group chats. This will minimize the chances of miscommunication.
You must celebrate diversity and give importance to each of the ideas pitched in by your employees.
5. Improving fairness
Let your employees know the reason behind every decision that you make.
Before making a final decision, ask your employees and provide them with options. It is advisable to go for the option that counts for more votes until and unless it hampers your authenticity.
Again, implement the process of cost and reward to manage your rewards and threats. Pay your employees for better performance and make them compensate if they fail to abide by the rules. This will increase equity.
Be unbiased and do not favor one employee over the other. Evaluate them on their skills and qualities and not on the emotional bond that you share with them.
Use of SCARF Model in Marketing
All the well-known business tycoons and marketing managers and analysts use this model to promote their products and bring in more customers.
To market your products, you must know if your product elevates your clients' status and function the way they claim to. If you market your product claiming that it's the best, does it provide the certainty that it is the best to use? Is it a fair way to approach your clients, or is it just another white lie?
You also need to determine if your products motivate your customers and make them feel connected and related.
Apply the SCARF Model to Polish your Leadership Skills
You can use the SCARF model to polish your leadership skills by lessening threats and expanding rewards in the work environment. At whatever point your team feels undermined, spirit falls, and communications do not occur, you can use the SCARF model.
It will guide you to be readied and complement the positives, which will ultimately enable your team to meet their maximum capacity. Let us understand how you can do this adeptly-
1. Status
How significant your team members feel there is a crucial driver in their professions. During evaluations, individuals mustn't feel less valued in comparison to others.
A compelling method to lessen the threat reaction is to urge every individual to assess themselves first. You should optimize their reward responses by giving out standard acclaim and entrusting your team with new obligations.
2. Certainty
At the point when human beings are working in recognizable circumstances, their brains perform even complex tasks with ease. While handling anything unpredictable, the human brain faces difficulty in processing the change.
So, unpredictable situations prompt dreadful responses, denial, and even annoyance if changes seem hazardous.
You should limit the threat responses in your team by guaranteeing you straightforwardly and transparently convey any changes to them. You should share the complete plans and clear goals with your team, as this will optimize their certainty, which triggers a reward response for getting favorable outcomes.
3. Autonomy
When in a situation, we feel in control, it channelizes positive stimulus and hence offers reward emotions. But when leaders micromanage everything, team members start feeling insecure, and they do not get enough space to shine.
Providing choices to your team members instead of just asking them to follow some rules and regulations will optimize their reward feelings and minimize threats. You should empower them to handle the responsibility
4. Relatedness
Positive interactions play a crucial role in channelizing the love hormone oxytocin that helps in building more connected, secure, and constructive responses.
You should secure the sensitive balance of your team by presenting new individuals with incredible consideration and urging group exercises to strengthen the bonding in the team. Meetings, interactions, and team-building activities do not let any employee feel isolated, and hence it channelizes reward feelings in the team members.
5. Fairness
When a situation seems unjust or unfair to us, it starts the reaction of objection in our brain, and we start feeling threatened. When a leader removes such unfairness, the team members start feeling rewarded.
Even little changes to the pay structure or permitting your group to settle on basic standards and rules can channelize the reward reactions in them. Also, when you stay honest, legitimate, transparent, and straightforward with your team, they will give back by being progressively beneficial, creative, open, and positively motivated.
Final Thoughts about SCARF Model!
Humans are social animals who need to manage threats and rewards while interacting with people. The SCARF model was initially developed to understand people's motivation, analyze the behavior of others, and influence them. This, in turn, would increase collaborations and cooperation in workplaces.
SCARF, as you just read, is also a powerful tool to market your products. Always remember to write about and develop your products under the SCARF model. Follow the key lessons of the SCARF model, and success will be knocking at your door.
So, how important do you consider the SCARF model in ensuring effective management?
What are your thoughts about the applicability of the SCARF model in leading a team and getting favorable outcomes? Share your views with us in the comments below.
Liked this post? Check out the complete series on Human resources