Definition: Peer mediation is defined as a type of conflict resolution based on a negotiating and mediation approach or a combination of both. It is usually done to mediate and solve an existing conflict.
What is Peer Mediation?
Conflict is an unavoidable situation which everyone encounters in their lives. Be it professional or personal, conflict is something that everyone is aware of and has been in it multiple times. In conflict, two or more parties disagree with the goal that the other party has suggested. When peer mediation occurs, they help to find a mutually satisfying solution.
Peer mediation is much more useful as compared to a common conflict resolution process. This mediation is usually carried out by students and for students. The need for peer mediation is increased because of the rising violence in schools.
There are multiple crimes which are committed by students, and this trend is rising. This necessitates that people mediate in the conflicts to resolve them. Peer mediation has gained national stature. Many educators for the social responsibility program have started to adopt this strategy.
Purpose of peer mediation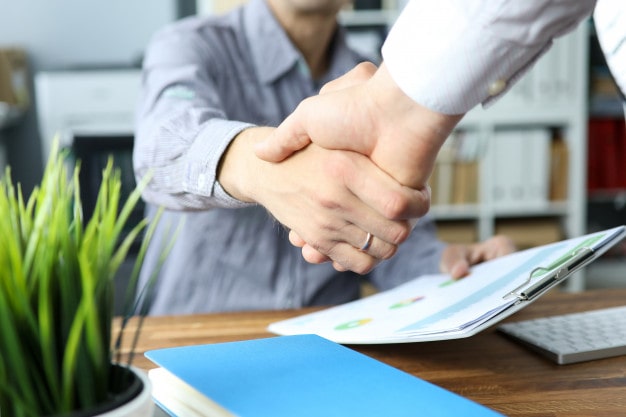 Conflict is a natural part of life, and it should not be avoided. It should be accepted that people will face conflict once in a while, and it is okay. However, the conflict mustn't escalate. Least of all, it should not go to the physical violation.
Children and school-going adolescents specifically need to have conflict resolution skills. Peer mediation programs have a lot of stuff in conflict resolution. Especially in schools and colleges, this program plays a significant role. A prevalent example that is seen everywhere is when students swear at each other or initiate fights.
This is classified as disruptive behavior. In such cases, peer mediation is important, and it is intended to prevent further escalation of the conflict. However, severe unethical behavior, violation of rules, violent attacks, and such things are not addressed by mediation. Although the students carry out peer mediation, sometimes teachers and few staff members are also involved in the training. Peer mediation must occur by students so that the culprits and the people involved in conflict resolve it correctly.
They have more chance of listening and letting the conflict go when they are involved rather than teachers. Usually, the primary objective of peer mediation is to increase the culture of open communication.
This will help resolve conflicts peacefully and not escalate to cause further physical damage to the people involved. An agreement is reached, which is a midpoint for both parties and seems doable. However, it is a slight compromise on both parties and slight agreement, which will lead to an agreeable solution.
Following are common five purposes for the school mediation program
Increasing communication between students, administrators, parents, and teachers
Reducing the violence, vandalism, and suspensions, which happens in school to a minimum
Encouraging children so that they agree to solve the disputes. This is done by asking them to develop critical listening and thinking skills and problem-solving skills.
Teaching peaceful resolution and differences, which is a crucial skill living in a multicultural society
Motivating students interest in things like resolution, justice, the legal system, and active citizenship
The process of peer mediation
Peer mediation is used in almost every school or college, and the process is nearly the same everywhere. However, slight variations are depending on the school and the law that is followed by it.
The following are a few of the common steps which can be observed even in the informal process of peer mediation.
1. Beginning
Set some ground rules for the participants to agree upon. These rules should be common for everyone, and everybody should agree on it. If any person does not agree with the rules, the mediator must convince them.
The mediator also must tell that he will not be taking any sides in the process of mediation.
2. Understanding the situation
In this situation, the participants of mediation set out perspectives and sides. They explain what they think about themselves and where the other has been wrong. Each party is given equal time to explain their story.
However, the other party mustn't interrupt when one is talking. It is recommended that a questionnaire be used to clarify things between them. Both parties should be given a chance to set out their position.
They should be able to explain their perspective clearly so that everyone understands. Lastly, you have to summarise and check if what they have said you have understood correctly or not. You can also include a sentimental and emotional sentence, which will make them feel better.
3. Moving ahead
Conflict is resolved when you look ahead, not back. You must help the participants to go ahead rather than going back and messing things up. You have to tell the participants what they're going to do next and how they can proceed forward.
The idea is to maintain and preserve the relationship rather than destroy it. Sometimes participants should be asked individually about how the situation can be solved. The whole idea of peer mediation is to resolve the matters and not keep them as it is.
Therefore you should understand how to go ahead and solve them.
4. Finding options
This is the next stage in which the mediator is supposed to give out options. These options will be possible solutions on which the participants may or may not agree. The way to do this is by asking both participants about the possibilities that they can use.
They have to see and check if those options are suitable for them or not. The options that the mediator will suggest should be unbiased and neutral. They should not be based on one side. Options should be doable and should not be impossible.
The options should be such that participants agree to conclude. Sometimes, a gentle nudge is needed on the mediator's part so that the participants arrive at the solution.
An essential step in finding the solution is that the mediator should remember that the problem is not his. The problems are of the participants, and they should own it.
The important thing is to arrive at a conclusion, which is a middle path between both suggestions. Solving the problem is the goal and not keeping it as it is.
Types of peer mediation session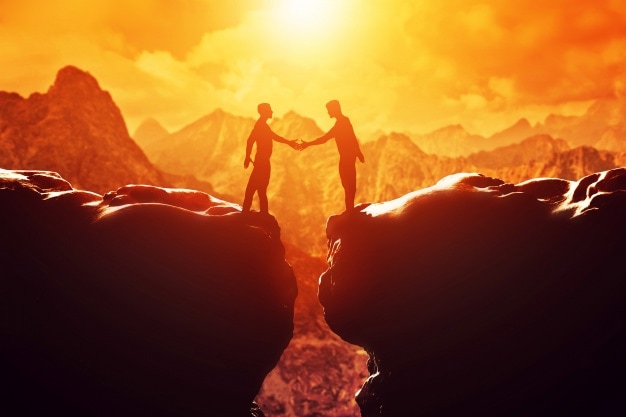 A mediation session can occur formally or informally, depending on the type of mediation required. It also depends on the acceptability of the people undergoing negotiation and the situation where the mediation is taking place.
Things sometimes look in control, but they are not. In such cases, it is up to the mediator to decide if he wants to continue with the mediation session or no. As explained already, there would be times when violence is seen, and in such cases, there is no mediation. Either the mediator can meet referral for students can refer themselves. But the participants must participate voluntarily.
In a formal mediation session, both the parties in which the mediation is taking place must be present. With both parties, two mediators should also be present. At the decided time, all of them should meet at a fixed place. It is recommended that the place be neutral, and there should be no other disputes.
The mediation session may take a longer or shorter time, depending on the type of mediation necessary. The nature of the conflict determines the time required for mediation. There could be incidences when the conflict resolution could take days, if not weeks. The older the conflict is, the more it will take time. However, generalization is not possible.
There are multiple factors like the nature of the disputants, the conflict's nature, the time during which the conflict is taking place, the conflict's place, etc. will determine the length required for mediation. The sessions may take place during class time, during school, or after school hours.
The program coordinator must follow up with the disputants. He should ensure that the solution provided is applied property by both of them, and there is no further conflict arising from the solution.
Sometimes the conflict takes place in the hall or cafeteria, or a playground. While these conflicts are common, these should be treated as informal and therefore mandates an informal mediation. Conflicts may also occur in a game between two or more players, and in such cases, the mediators are present and visually distinguishable.
They may be identified by their vests, armbands, or badges. Students are trained that whenever there is an altercation, they should seek out the mediator immediately. The mediator is expected to tell them the solution to their problem.
Peer mediation training
The selection of peer mediators should be made very carefully. A mediator who is strong at the same time who can emphasize his point while being friendly is the one important quality required.
He should be able to handle tense situations very calmly and should be able to defuse the tension. The mediator should also control the situation and not let it go out of hand.
Students are expected to practice the following mediation techniques:
1. Communication
Students should be able to communicate their verbal thoughts very clearly. They should not find it challenging to communicate their problem to their seniors or mediators. They should also be able to react and respond non-verbal if asked.
2. Active listening
This is a quality that is expected in every student. They should be able to listen, understand, and comprehend the instructions which are provided to them. It is essential that if they do not understand it, they should make it known immediately so that appropriate steps can be taken to make them understand.
3. Problem analysis
The students are trained to analyze the problem to address it on their own. Of course, the mediator will be present when needed, but it will be a very beneficial activity if students can solve the problem independently.
4. Identification of common interests
The students are trained to identify a common interest between them and their colleagues. This will also help to defuse the tension slightly faster.
5. Plan development
This mediation technique will help them to develop themselves.
Characteristics of a peer mediator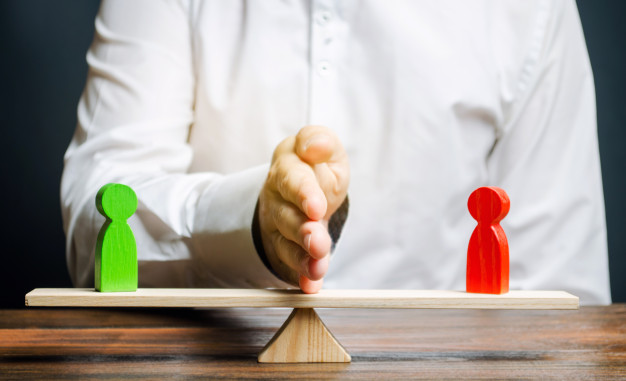 The peer mediator cares about others. This should be one of the essential qualities of the mediator. The job of the mediator is to solve the problem and resolve the dispute. In such a case, the mediator must think about other people rather than himself.
The peer mediator should be professional while solving the problem between the disputants. He should be serious about solving the problems of the participants in a professional way. A casual approach is not expected from the mediator. As much as possible, professional approaches are expected.
The mediator should be a good listener. Since it is about solving disputes, there will be an opportunity for both of the disputants to tell the story. In such a case, the mediator should be willing to listen to it properly and carefully to provide a solution. He should listen to both the stories with equal attention and give an equal chance to both of them.
The mediator should be sensitive to the feelings of the child. While empathizing with the feelings, he should not back the actions.
Patience and a friendly attitude are some of the most critical attitudes expected from a mediator. The situation will be tense, and the mediator must be patient in such a case. He should not rush either of the participants to finish their explanation. However long it takes, he should be patient with while the entire process unfolds itself. He should act as a mediator and not as a catalyst to solve the dispute.
Conclusion:
Peer mediation is one of the vital conflict resolution techniques followed in schools and colleges. The participants, who are juveniles, kids, and teenagers, should be handled tactfully and carefully by the mediator to resolve the conflict.
While it is common to have conflicts every time in educational institutes, unethical behavior and violence will not be tolerated. Both of them do not classify under peer mediation.
Liked this post? Check out the complete series on Human resources