Being one of the most key individuals in the Human Resource Functions in business, HR generalists are responsible for the day-to-day administration and result-driven management of HR activities.
This implies that they organize and channelize the management of different policies, approaches,  strategies, programs, and projects of the organization.
HR generalists deal with an expansive scope of duties and responsibilities rather than a specific profession.
They cover the vast majority of the human resource functions, including recruiting, compensations, employee benefits, HR management, and many other managerial undertakings.
With the expansion of an organization, HR offices separate HR Generalist obligations into various jobs with subject-matter specialists assuming control over every one of these specific responsibilities.
This post will take you deep into the world of who an HR generalist is, what they do, their job responsibility, and how to become an HR generalist. So, let us get started right away-
Introduction
HR Generalists comprise a deep understanding of different human resource functions, from recruiting to onboarding to employee remuneration to their assessment.
So, if you have a degree in HR, have a passion for human resource management, and know about relevant labor laws, you can kickstart your career in the field of an HR generalist.
What does an HR Generalist do?
The role of an HR Generalist will be way beyond just being one-dimensional.
Along with all the responsibilities above, you will also embrace a wide scope of HR errands such as arranging training, managing employee benefits and leaves, creating HR policies, strategies for employee engagement, motivation, and retention.
Additionally, you will utilize Human Resources Information Systems for making employee records well updated and confidential.
What's more, you'll additionally be the main point of contact for the employees in case of HR-related issues.
HR Generalist Duties and Responsibilities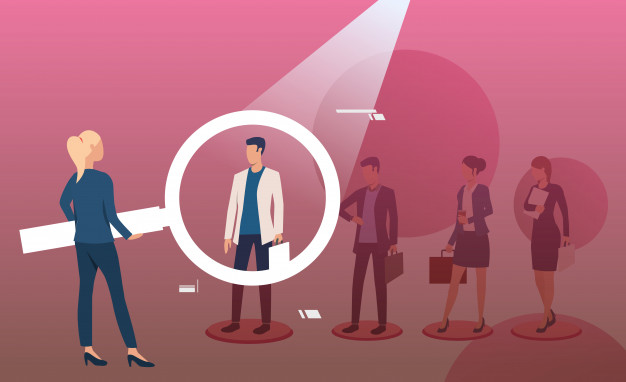 A Human Resource Generalist is required to fulfill the following duties-
Recruiting and staffing logistics
Organizational and space planning
Performance management and improvement frameworks
Organization improvement
Regulatory compliance and reporting
Employee orientation, development, and training
Policy improvement and documentation
Committee facilitation
Company-employee communication
Compensation and benefits management
Employee security, welfare, safety, and health education
Meeting and employing new staff
Advising and helping administrators to manage employee relationships and evaluation
Issuing employee communication
HR generalists start and lead HR practices and goals that ensure an employee-oriented, performance-driven well-optimized culture in the organization.
Key Skills and Competencies of Job
Communication skills like good speaking, listening, and writing skills
Organizational skills to adeptly and effortlessly access and store numerous kinds of data consistently
Confidentiality skills to handle secret and delicate data and info that must not be shared with other people
HR Generalist Average Salary
The avg. salary of HR generalists varies upon their educational degree, certifications, relevant work experience, company size, location, industry, etc.
The typical HR generalist salary in the US is $54,364 per year, plus it may range from $36,270 – $104,390 yearly.
What are the Requirements to be an HR Generalist?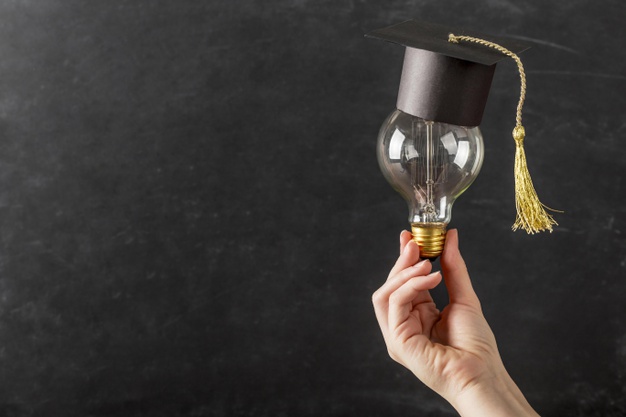 Having a bachelor's degree along with work experience in Human resources and good interpersonal skills are the key requirements for an HR generalist job profile. Let us have a more in-depth look upon all these requirements-
1. Educational Requirements for HR Generalist 
Some of the education requirements for this job are-
Human Resource Management
Human Resource Administration
Organizational Development
Masters in Business Administration
Some specialized education to ensure career growth in Human Resource Generalist role-
Employment law
Organization development and planning
Compensation
Preventative labor relations
Workplace wellbeing and safety
2. Training Requirements for Human Resource Generalist 
HR generalists are also required to go through different onboard training and seminars on the topics that include:
The job of HR in business
Laws relevant to HR
Ways to improve the picture of HR inside an organization
Challenges in HR and strategies for beating them
3. Certification requirements for HR Generalists 
Some of the key certifications that can help you get and grow in the Human Resource Generalist role-
Society of Human Resource Management Certified Professional (SHRM-CP)
Professional in Human Resources (PHR)
Society of Human Resource Management Senior Certified Professional (SHRM-SCP)
Senior Professional in Human Resources (SPHR)
How to Become an HR Generalist
Some of the key steps that you should follow to become a Human Resource Specialist are-
1. Have a Bachelor Degree 
You need to have a bachelor's degree in HR, business administration, HR Management, Organizational Development, etc. for most of HR generalist jobs.
Additionally, by enrolling in the courses in business, industrial relations, psychology, accounting, and HRM will enable you to have the skills to opt for this job.
2. Opt for a Master Degree 
For better opportunities and career growth in the HR generalist field, you should also try for a master's degree. MBA or master in Business Administration in Human Resource is one of the most common degrees in this field.
It will teach you everything about HR and business management, communication skills, and psychology of the most advanced levels.
3. Have some work experience in Human Resource Field
Most of the HR generalists function as a human resource assistant or in client support or customer service before progressing in the Human Resource Generalist field.
You may try to get hired for any of such roles to apply your HR knowledge while at the same time, you can continue with your master's degree program.
4. Get basic HR Certification 
We have covered some of the key certifications for HR generalist roles.
So, try to get the certifications that suit your skills, as companies consider them while offering you the most favorable role.
5. Update your CV or Resume
Once you have got your degree, experience, and certifications, it is right to update your CV or resume with all these highlights.
You may also include references that can attest to your skills for the HR generalist role.
6. Apply for HR generalist jobs
After doing all this, you have everything necessary for a Human Resource Generalist profile, so it is the right time to apply for such jobs.
You should choose those positions that you consider best-suited as per your qualifications, experience, expertise, and certifications.
7. Opt for senior HR Certifications
If you want to learn more about advanced-level HR strategy to optimize your career growth, you can also opt for senior-level certifications.
Going for SHRM-SCP or SPHR certifications will for sure help you here.
Difference between HR Generalist & HR Specialist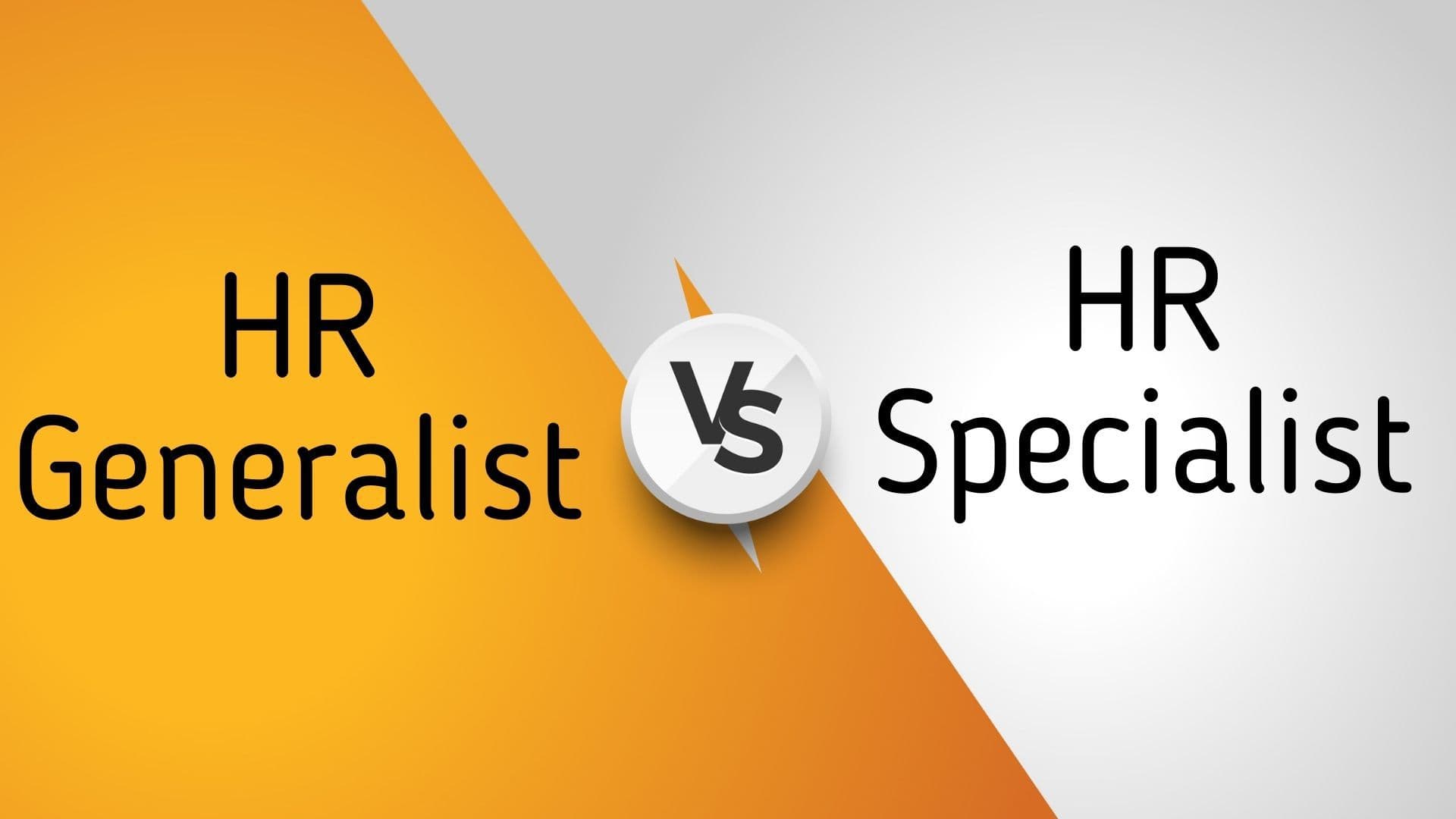 HR generalists have good/basic knowledge of a wide range of subjects associated with Human Resource Management. In contrast, HR specialists have immense knowledge about some of the specific subjects.
Large businesses can afford to hire HR specialists for handling and managing specific areas, but for small organizations and startups, HR generalists with adept knowledge of Human Resource Management, Training, and other key factors are the best option.
HR Generalist Jargons
Like every other profession, HR generalist job profile also incorporates some jargons such as-
KPIs – Key Performance Indicators
PIP – Performance Improvement Plan
Gross Misconduct – A serious infraction like theft or violence
Onboarding – Process used for the acclimation of new employees
Talent Management – Attracting, developing, motivating and retaining high-performance employees
Talent Life Cycle – Processes from hiring new employees to conducting their final exit interview and everything in the middle.
Performance evaluation – Evaluating employees' performance
Final Thoughts!
An HR Generalist is responsible for handling everything associated with Human Resource Management and Business Administration.
Since the obligations of this job profile are so varied, it's going to be a job profile that will never be repetitious, monotonous, or dull. An adept HR generalist can play the most pivotal role in establishing the pace and growth of the organization.
It's one of the essential pieces of the establishment of human resources in any organization until the organization grows and reaches to a height where it can afford different HR specialists for handling specific subject matters of human resources.
On the concluding note, we hope you would have understood everything about HR generalists. Still, if you have any doubts about the importance of Human Resource Generalists, feel free to ask us in the comments!
What are your thoughts about the usefulness and profitability of using an HR generalist for a small organization?
Are you also looking for an HR generalist job? Then share your details with us, so the M91 team can help you in the process and suggest the right certifications for the Human Resource Generalist role.
Liked this post? Check out the complete series on Human resources