When an employer believes in the aptitude of one of their employees, they may reward them with a job promotion – often accompanied by improved salary and advantages. Succeeding in the workplace can be rewarded with this opportunity for career development and growth. Notably, even top-performing workers expect recognition in the form of additional bonus offers or promotions as a reward for exceptional performance.
A business should utilize various incentives like promotion to nurture employee morale and drive productivity. When employees are unmotivated, they become disheartened and can't reach their full potential.
Getting the desired job promotion is not always straightforward, but it's worth every effort! Making strides in your career with a fresh set of responsibilities and better earning potential are rewards that come with putting hard work, dedication, and positive energy into your ambitions.
What is Job Promotion?
A job promotion refers to a process through which an employer recognizes an employee's good performance and elevates their position within the company hierarchy. In simple words, a promotion rewards a higher-level position on the corporate ladder. When promoted, an employee is provided better opportunities to grow professionally such as gaining more authority and taking on higher levels of responsibility in the organization.
When an individual remains at the same hierarchical level but transitions to a new role in the company, this is commonly known as a horizontal promotion. When an employee is awarded a vertical promotion, they are simultaneously granted greater responsibilities and higher remuneration.
It should not only mean a higher position with more prestige but also an improved salary package too! It's a win-win situation where everyone stands out in terms of responsibility, esteem, and remuneration. Below given example will help you understand what is job promotion better-
Example of Job Promotion
After Dave's stellar work as a sales manager, he was rewarded with an elevated position of Sales Director.
Dave got rewarded for his relentless hard- work ethic and commitment with a promotion. This came with increased authority, an elevated salary, and more appreciation from the higher-ups at the company – not to forget numerous additional perks such as better benefits, extended vacation days, or even a brand-new office space!
Promotion vs. Advancement
While promotions and advancements are both paths for career growth, there is a notable contrast between the two. Generally, job advancements involve additional training that emphasizes development while job promotions often refer to elevating one's current role into higher positions within an organization. In advancements, employees learn new skills while doing the same job while promotion rewards a higher level job.
When it comes to promotions and advancements, several distinguishing features set them apart, including –
1) Compensation
Receiving a pay raise frequently accompanies promotions. Companies who are looking to fill executive roles understand the value of investing in their employees and offer salaries commensurate with experience. While on the other hand, staying at the same salary level is typically part of any career advancement.
2) Upward mobility
Job promotion and career advancement bring different growth opportunities. Generally, when promoted you move up higher in the same role while career advancements come with greater knowledge or a more thorough grasp of your current position. Hence, upward mobility is available only with this latter promotion.
3) Performance
Getting promoted can come with certain expectations. Employers usually expect their employees to exceed the expected job duties and exhibit characteristics of leadership which qualify them for promotion. However, career advancement is also measured through the new tasks and responsibilities you decide to undertake to develop yourself professionally and personally.
Objectives of Job Promotion
Boosting employees' morale, motivation, and overall job satisfaction can have a remarkably positive effect on the workplace, and a promotion serves all these purposes. Researchers Khan and Akkas (1990), as well as Kokemuller (2013), have identified various objectives of promotion, including –
To motivate individuals to strive for success and take initiative
To maximize the use of your talents and capabilities
To foster harmony and contentment
To recruit the right and skillful employees
To recommend practical instruction for further growth
To honor significant accomplishments
Types of Job Promotion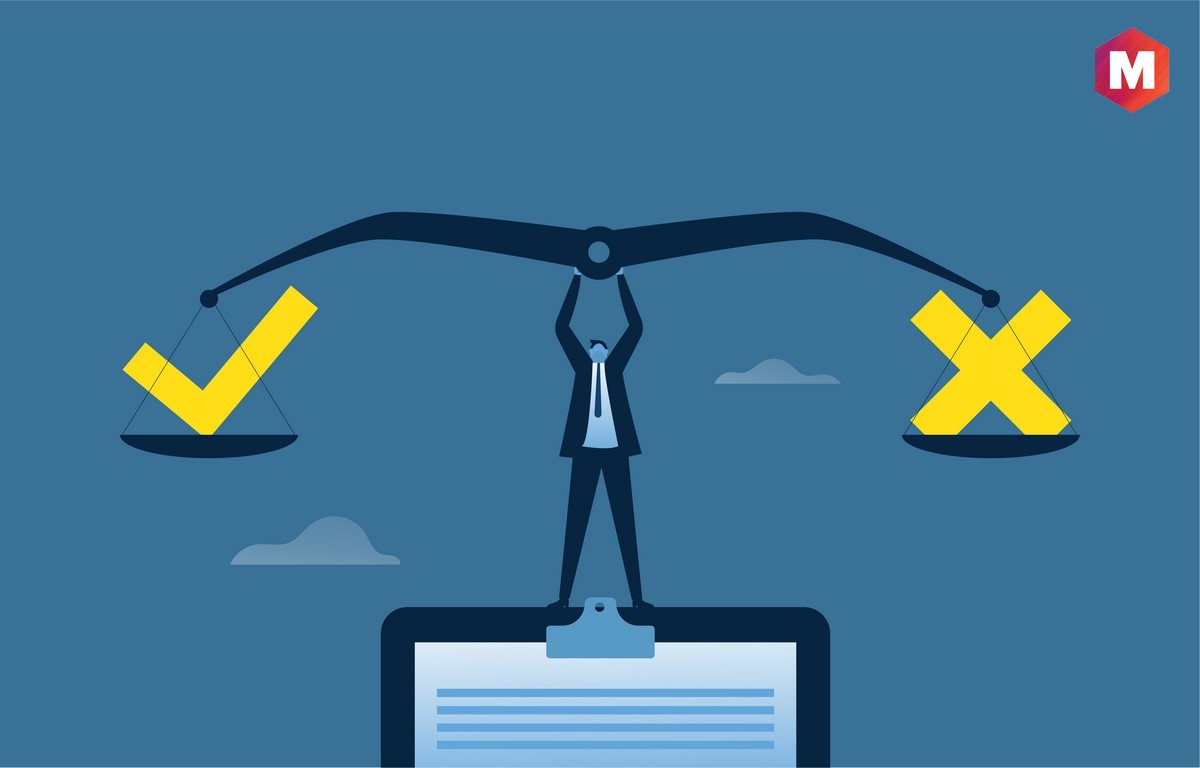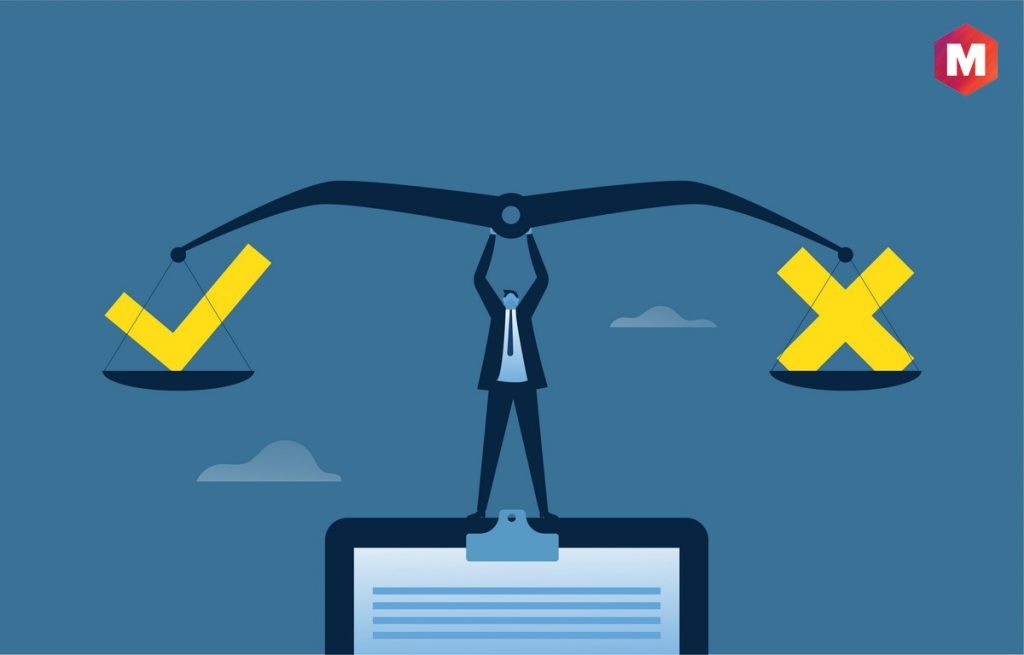 1. Seniority-Based Job Promotion
Seniority directly correlates to the length of time an employee has been in their position and with the same organization. Oftentimes, it is ultimately the most experienced employee who receives a promotion because they are considered ready to take on new responsibilities.
Pros
It's fair, and it rewards employees for their long-term commitment to the same organization.
Cons
Young or newly hired employees may feel discouraged, as they would need to spend a considerable amount of time in the same role before being considered for a promotion.
2. Merit-Based Job Promotion (Merit as a Sole Basis for Job Promotion)
Merit speaks to one's knowledge, skill, talent, and capability in contrast to their education or training history. Promotions based on merit can be awarded when an employee displays outstanding work quality within their current role.
Pros
Those most deserving and showing the greatest potential will be rewarded.
Cons
This system can easily be abused by managers who are biased toward certain employees.
3. Seniority and Merit-based Promotion (Combine Seniority and Merit)
When it comes to promotions, seniority-merit ought to be the basis and merit should be evaluated objectively. Merit stands for efficiency, aptitude, skillfulness, and much more! When striving for a balance of merit and seniority, the careful application of judgment in the selection must be taken into account.
Pros
This system is the best of both worlds in that it combines elements of fairness and development.
Cons
It can be difficult to establish a clear and objective system for judging merit.
When is the best time to ask for a promotion?
The key to successfully securing a promotion lies in knowing the right time for such an endeavor. This can be influenced by multiple components, including your tenure at the company and its organizational atmosphere. By considering both of these elements carefully, you will know when it is best to start inquiring about opportunities for growth within your current job or position.
Determining the optimal time to ask for a promotion may vary from organization to organization, so consider these points when you decide it's the right moment –
1) Exceed expectations and stand out from the crowd
Promotion should be thought of when you have continually gone above and beyond the expected requirements set by your manager. Achieving career success, isn't just about performance, however; it's also about showing qualities that stand out from the norm.
2) Showcase specific data and examples
If you can demonstrate the impact of your work on the company and provide evidence to back it up, this could be a perfect time to start lobbying for a promotion. Your employer will likely want concrete data that supports giving you an upgraded position; thus, supplying specific examples of how you have contributed through hard work and growth is essential in making your case.
3) Take on additional responsibilities
As you become more immersed in your role, take training opportunities and take on extra responsibilities beyond what is traditionally expected of you to demonstrate to your manager or team leader that you are dedicated to helping the team reach its goals. Additionally, seek opportunities to take on more ambitious tasks like leading a team to accomplish an objective outside of your typical job duties.
Best Ways to show you are Promotion-Ready
If you're planning to request a promotion, there are some important steps to consider –
1) Show how you have been an asset
Companies typically appreciate when they can confirm that if they invest in an employee's progress, it will be beneficial to their business. As you advance in your career, there is a good chance that you may develop various attributes and knowledge which demonstrate how advantageous you are to the organization.
2) Gather your data and compile it together for further analysis
Amass your performance reviews, and feedback from peers and supervisors, along with extra information that vouches for what you've accomplished at work. Have examples of how you persistently fulfill tasks beyond mere job duties to demonstrate to your boss why a promotion is in order.
3) Engage in dialogue with your employer
Taking the initiative to approach your boss directly regarding a promotion demonstrates confidence, as well as the thoughtfulness of their schedule. Reach out to your employer and suggest a date and time for you both when it is most convenient. This will demonstrate that you are considering their availability while also highlighting your eagerness for advancement in the company.
4) Make company goals a priority
Your manager will most likely be keen to discover your role in the development of the firm. Have a few instances ready to talk about where you put company objectives at the forefront of your personal life throughout your tenure with them.
5) Streamline your supervisor's workload and make their job a breeze
Demonstrating that you are prepared for a new job and promotion is easy when you take initiative and make your workplace more efficient. Showing your manager how capable you are of taking on extra responsibility and helping to lighten the load can prove invaluable in acquiring that desired role.
6) Use effective communication skills
Earning a level of success in any new role requires you the ability to prove that you are an astute communicator. Developing the skill of assertiveness and confidence in your dialogue can aid immensely when trying to articulate thoughts or concepts more successfully. Communicating with poise, clarity, and conviction is fundamental for any promotion opportunity.
7) Bring in revenue
Every organization prioritizes its bottom line. When you can generate income and save money, your worth to the company will be apparent – this provides an ideal opportunity for you to champion on behalf of yourself and fully deserve a salary increase.
FAQs:
1. What are the signs of you might be getting promoted?
Some of the signs that you might get a promotion –
Your workload is ever-increasing!
You have the opportunity to mentor someone and help them develop their skills.
Your supervisor inquires about your aspirations and what you wish to accomplish shortly.
Your investment is appreciated and valued.
You've been invited to participate in interviews!
2. What is the job promotion letter format?
Your full job description and promotion letter should include the following key elements:
The date of your appointment
A statement of congratulations
The new position and its duties
A description of the salary increase, if applicable
Any additional benefits or perks that come with the promotion
Your manager's signature
A closing statement
Your signature
Thank you and farewell message to the team that you are leaving behind
An optional message of appreciation to coworkers and/or the organization overall
A statement indicating that you accept the promotion
A request for any additional information that you need to get started in your new role
Details of when and where to report to work for your first day
A request to contact the Human Resources department with any questions or concerns you may have
3. How to add a Job promotion post on LinkedIn?
Instead of modifying your existing role, you can treat the promotion as a completely new position. Scroll down to the 'Experience' section and click on the plus sign. Hit "add position" and proceed with the subsequent steps for completion!
Liked this post? Check out the complete series on Human resources