Definition
Professional development can be defined as the process of learning, where one focuses on building personal credentials for oneself- such as degrees, certificates, and attending vocational courses.
It is an intensive process where one continually works upon improving their knowledge and skill to be a cut above the rest.
With professional development practices, you opt for different activities that channelize growth in your professional life. Let us have a look upon some of the methods that can be part of a professional development program-
Key Practice of a Professional Development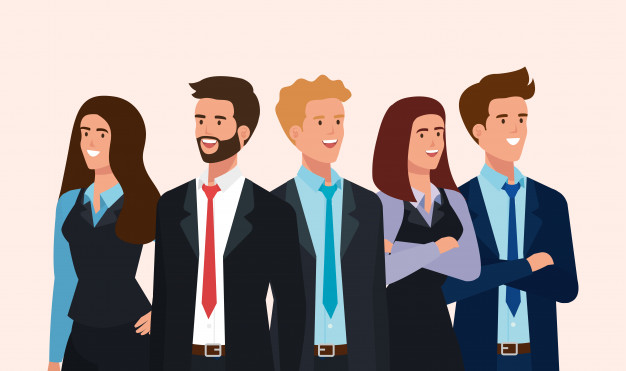 1) Opting to Continue Education
When you enroll yourself in formal degree programs, workshops or courses, plus also try to opt for some certificates, and other accreditations then all such practices come under professional development.
2) Choose to Participate in Professional Meetings or Organizations
For ensuring your professional development, you can attend professional meetings, conferences or workshops relevant to your niche or field.
In addition to this, presenting your papers, practising as a boar or committer member or coordinating in any events that are sponsored professional organizations is essential for professional development.
3) Conducting and participating in research
For ensuring professional development, you must do research and showcase the key findings of your research with other professionals in your industry.
4) Try to improve your job Performance
For ensuring professional development, you should be keeping up with the latest trends, technology, and new developments in your industry. You should also be opting for courses or programs that can improve your existing skills.
5) Choose optimized responsibilities and duties
For your professional development, you should try to take on new responsibilities, challenges, and assignments that can help you improve your current level of expertise.
All in all, professional development covers a broad horizon which helps to boost one's qualification to be a part of the professional world.
There are numerous approaches to professional development- including consultation, attending coaching classes, vocational courses, apprenticeship, academic lessons and mentoring.
The University of Management and Technology is noted to be using the phrase "professional development" since 1857. However, the expression and its need rose to prominence in the 1960s during the training of school staff in the United States.
Let us now have a look at the key participants of professional development-
Participants
A massive array of participants gets involved in professional training.
This includes teachers, professional office workers, consultants, health-care professionals, accountants, secretaries and engineers who form the cogs of the professional world take part in professional training.
Various attributes inspire one to engage in professional development. It can be out of sheer interest, to enhance progression in the professional world, to quench one's curiosity, to keep up with the pace of the advancing world or out of a sense of duty.
Many states in the United States of America have made "professional development" a compulsory requirement among school teachers.
For example, teachers in Arkansas are required to put in 60 hours of documented professional development activity every year. Teachers are even evaluated with credit points based on the completion of professional activities.
Similarly, American and Canadian nurses undergo similar evaluation, where one earns credits based on documented attendance of professional development activities that have been accredited by a regulatory institution.
Approaches for Professional Development Program (PDP)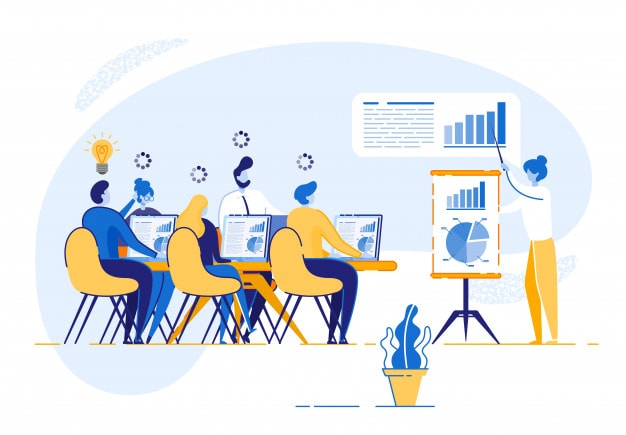 From a broader perspective, professional development may be defined as the various types of vocational education, including post-higher-secondary or poly-technical courses which lead to building up of credentials and qualifications to enter into the professional world.
Professional development may also include training, apprenticeship and other programs that can be pursued during one's tenure in a particular job.
These programs can be both conventional and unorthodox and can be pursued either as a group or an individual.
A person may be involved with professional development through external programs or programs devised by the human resource department of the employer. Professional development, when approached during a job, helps one to hone several essential skills that are desirable from an employer's perspective.
It includes skills such as leadership, problem-solving, interactive capabilities, as well as improves one's working efficiency.
Professional development may include a seminar/workshop or a six-month-long training period.
The only difference between various professional development streams is based on the perspective and the content of a particular program- although their ultimate goal remains the same. The below given are the ways professional development can be approached:
1) Case Study Method
The case study method is a teaching approach where the problem is presented in the form of a case study. From a learning perspective, one has to put himself/herself in the driving seat and provide solutions to the given case study problem. It is a valuable aid which helps to develop decision-making skills.
2) Consultation
To teach and train an individual or a group of individuals on how to provide solutions to the immediate problems that might crop up. It helps to build rapid thinking and decision-making skills.
3) Coaching
Coaching professional development program is used to improve an individual's skill in a professional field through training, reflection, and implementation.
4) Communities of Practice
To improve one's handling of the professional realm through shared learning. This helps to equip one with an ability to work towards a common goal shared by a group or a team.
5) Lesson Study
To solve practical problems based on intervention and interaction by directly participating in organized examination and scrutiny process.
6) Mentoring
To improve an individual's awareness and refining of opinions by providing opportunities to that individual to provide detailed and structured solutions to a particular problem.
7) Reflective Supervision
To provide support, development and an appraisal of the efforts put in by the fellow employees, which, in turn, will work as a benchmark to improve one's efficiency in the professional realm.
8) Technical Assistance
This program of professional development is used to assist an individual by providing resources and materials. This helps in building networks as well as improves one's skill and efficiency.
The World Bank's 2019 World Development Realm on the future of work suggests that professional development opportunities- both during one's tenure in the professional realm as well as out of it, including flexible learning and training opportunities at universities and adult learning programs enable labor markets to adjust to the future of work.
Key components of a professional development program are-
Assessment
Challenge
Support
These three components will help you in finding the right kind of professional development training program. Let us now have a look at some of the key examples of professional development-
Here is a video by Marketing91 on Professional Development.
Examples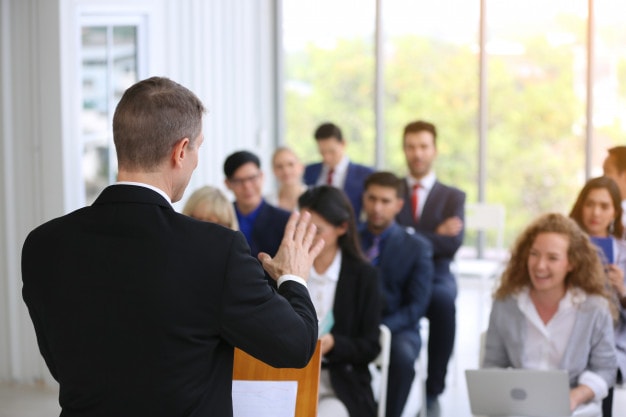 The following given list represents a wide assortment of professional development topics which will improve one's efficiency and will help to build one's skills:
Improving one's knowledge and research in a specialized area during teaching. Such as building up historical knowledge, developing and researching in a scientific field and or improving numeric and problem-solving skills.
Training or coaching in specialized teaching techniques that can be implemented in many different subject areas and specific fields, such as differentiation (implementing varying teaching and learning techniques based on a student's attendance pattern and interests) or literacy strategies (techniques for improving oral, aural, reading and writing skills)
Earning a certification in a particular educational seminar, training or learning program, usually from a university or other approved credentialing organization. Such as teaching specific advanced placement courses or career and technical programs, which finally leads to earning an industry-specific certification.
Developing technical, quantitative and analytical skills to evaluate, analyze and deduce a pattern in a student's performance. This analysis, in turn, can be used to bring about changes in academic programs or teaching methods.
Getting up to date with new technological skills is also an example of professional development. For instance, learning how to use interactive whiteboards, audio-visual methods of teaching or improving academic courses are the parts of professional development.
Improving necessary teaching skills, such as how to manage a classroom effectively, with more in-depth attention of the student mass or frame questions in ways that forces one to think deeply and choose more subjective than objective answers from students.
Working with colleagues, such as in professional development groups, to develop teaching skills collectively as a group or create and implement new interdisciplinary courses that are taught as a team of two or more teachers handling different attributes of that course.
Developing individual skills to teach better and support a specific fraction of the student mass, which includes students with learning disabilities or students who find the English medium of explaining tough to grasp.
Acquiring leadership and decision-making skills such as skills that can be implemented to bring about development and cooperation in a school improvement initiative or a volunteer program is also an essential example of professional development.
Final Thoughts about Professional Development!
Professional development aids one to expand their professional skills, which, in turn, make them more desirable to prospective employers.
Each specialization field is a full realm where many things await discovery.
Through professional development, one can explore their area from a broader perspective and achieve more excellent knowledge in that field.
Be it out of compulsion or curiosity; professional development is a necessary aspect to grow and prosper in the professional world.
You can opt for different approaches for professional development such as Skill-Based Training, Job Assignments, Development Relationships, etc. to improve your skills and incorporate the pro-level expertise.
How important do you consider professional development for your career growth? Share your views with us in the comments below.
Liked this post? Check out the complete series on Human resources