Professional Ethics are the guiding principles that are to be followed by or expected to be followed by the people in that profession.
These principles in any company or group can be termed as ethics.
Similarly, professional ethics are to be applied by the people of a particular profession if they can be based on the duties that they have to follow, their skills and specific knowledge.
What are Professional Ethics?
Every profession has its particular rules, regulations, or you could say principles.
A person when choosing a job must know that specific profession. Ethics means principles of something. In different roles, they have ethics according to their knowledge about the situation, how people belonging to that profession should behave.
Professional ethics is guidance for people working in a particular profession that tells them what they supposed to do and what they are not supposed to do while working there.
A particular profession has its specific behavior, and everyone must follow them.
Be it engineering, medical or health industry, or law or any other profession.
You are supposed to behave the way a person should according to what your professional ethics says. It shows how much you know about the job, your passion for your work.
Now that every person has a choice for a specific profession, they need to what some basic facts about ethics related to occupations. To know about professional ethics in detail, continue reading the whole article.
Examples of Professional Ethics
Professional Ethics' best example can be the one Doctors take. The Hippocratic Oath, taken by doctors when they are rewarded the degree in medicine. This oath is one of the ethics that have to follow before practicing medicine. And, every ethics differs depending upon the type of profession a person has.
It becomes easier to understand something when somebody describes it with a commonly seen example. Professional ethics might sound critical to understand, but it is not. A common cause can explain the whole thing.
Almost everyone knows that students who persuaded medical studies or health-related studies or you can say would he doctors, nurses, etc. take an oath before joining as a professional. Now the oath they take is what they will be doing for the rest of their lives. It is a promise they make that they will never harm a person; they will give the best treatment possible to their patients, etc. What they say during the oath is the ethics of their profession. Those are the principles or guidance they are bound to follow.
There is a broader field of ethics in the area of profession.
It can be about the media and their ethics, the judicial and legal ethics, the medical code of conduct, the ethics of realtors, the Engineer's ethical code, and several others. People from different professions have to follow different ethics, and they have to abide by the rules. Any violation of laws and ethics can harm their position in that profession.
Professional is about delivering essential services and making commitments.
For instance, let's think about a professor; his profession is to serve the students and solve their problems. It requires a special relationship between the place, the trade, and the student. Everything runs based on ethics.
Types of Professional Ethics 
Every profession has its way of dealing and making the profession work.
Although ethics differ in every profession, some principle ethics are universal.
They are followed by each profession, which is being honest in their work and serving the people along with trustworthiness, respecting others, honesty, accountability, abiding by the rules and avoiding harming anyone.
Generally, the rules mentioned above are followed by every professional.
And, if anyone fails to do so, s/he becomes unworthy of being in that profession. Some particular associations around the world and nation determine the ethics of a specific profession. And it has to be followed by the people with full honesty.
1. Media and their Professional Ethics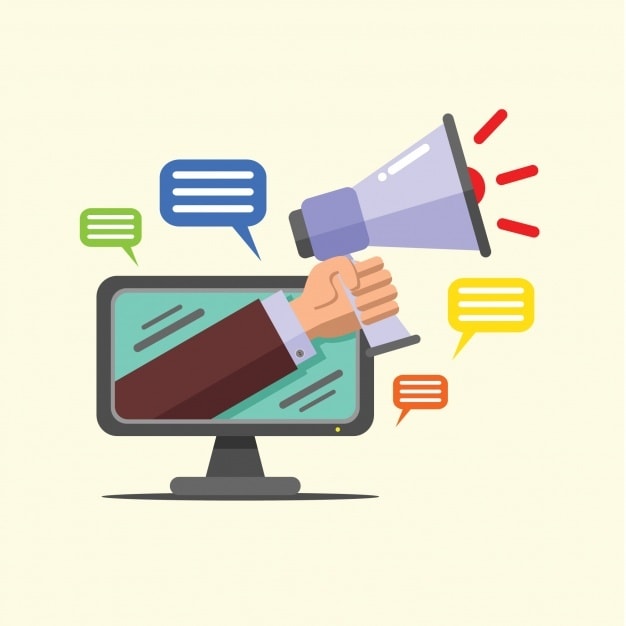 Journalists or anyone related to media has a great responsibility for transparency.
No one in the media should be biased regarding any happenings around the world. The job of journalists is fierce and terrifying because they are always in the target. If any journalist gives news related to a criminal s/he has a chance that they can be harmed.
But journalists have to be honest and unbiased while reporting the news. Any news that is about making people aware of their surroundings. Therefore, ethics in media is crucial and is about sticking to the facts instead of presenting their opinions. In short, we can say that media ethics are about "seeking truth and reporting it."
2. Judicial and Legal Professional Ethics
Anyone who is in the field of law and justice is required to abide by its rules and ethics.
Here, the lawyers or anyone in the legal area should balance their duty to prosecute criminals and defend the clients. It should be under the obligation of ethics to uphold the law and be truthful regarding it.
People from the Legal field are to maintain the confidentiality of their clients and avoid conflicts. Everything should be balanced, and they should be honest about their duty. The most important thing is that they should not make their clients fools. If any lawyer is unable to convince their clients then s/, he should drag themselves away from the case.
In the judiciary, field balance is a must. This balance is the primary principle of their profession. A person involved in a legal or judicial business, must defend their clients or prosecute the criminal with honesty. It's not always winning the case but being honest with the laws. They cannot force anyone to say something even if they know it's a lie, but they can make them confess the truth with tricks.
3. Engineer's Professional Ethics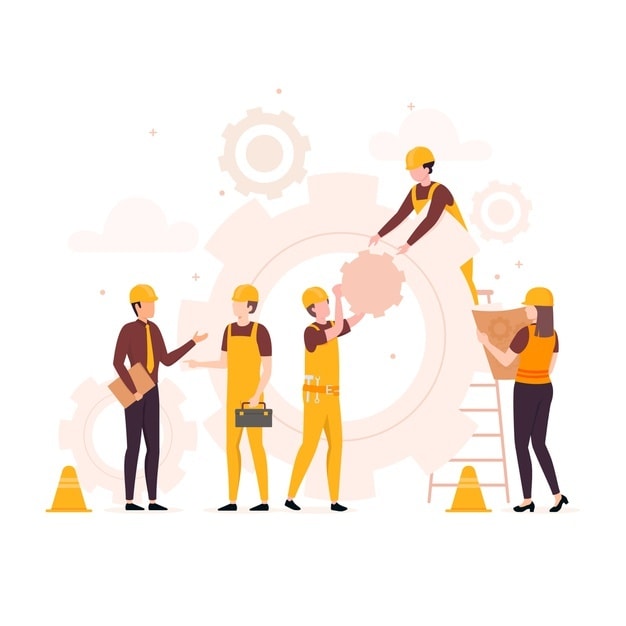 Engineers also have specific ethical codes that they have to follow anyhow.
There is so much responsibility on the shoulders of Engineers. They are the one building houses, dams, highways, any gadget or even a car. They have to be honest enough while designing and making them.
National Society of Professional Engineers created an ethics code for engineers to make sure that engineers know that in their profession, they need to be honest and responsible. Being fair, taking care of public health and their safety should be their priority as a professional. This code is the principle they follow.
The ethical code of engineering was created to facilitate the tenets of impartiality, equity, honesty and fairness in their work. When they are to conduct any building making or designing, they have to do it with full sincerity to decrease the risk of harm. For the highway, people use it very often, and it should be safe. Therefore the one making it should be honest.
4. Medical Professional Ethics 
People of medicine have to take an oath about promising and serving the people who are in pain.
The Hippocratic Oath is one of the prominent ethical codes which almost people know.
Other than this oath, the nurses and doctors are advised to respect the patient's dignity, respect the human right. The Hippocratic Oath is the most famous ethical code, yet not the only system that shows the moral standard of the medical field.
Doctors and nurses should always respect their patient's dignity, honest, helpful to their patients. They must maintain their patients confidently. Any major fault or mistake can ruin the entire professional life of a person. They need to be very careful with the principles.
Being honest and treating everyone equally is very much required in the medical field. Just like the ethics in media, here the doctors can't be biased towards the patients. Everyone has equal rights. Therefore, s/he has the full power of being treated, and their confidentiality should be maintained.
5. Codes of Conduct 
There are many industries; it can be about medical and legal fields or any institution.
Every company, group or administration has a particular code of conduct that is to be followed by the people there. This is often organized by the Association that looks on the legal field. This helps in creating and modifying the rules.
This can build confidence among people. Also, it creates transparency with the clients and makes it easier to take decisions accurately. Any person who is unable to follow the ethics of their profession can be disbarred and making them no longer practice their business, it can be medical or law.
How to teach Professional Ethics to your Workforce?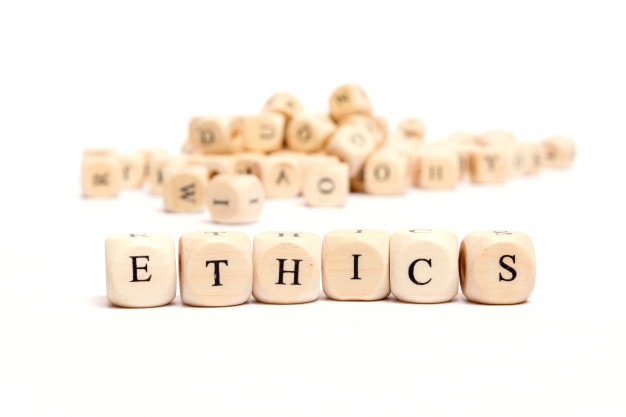 1. Identifying Ethical Issues
Once an individual analyses the ethical issues created by professionals that have repercussions over the standard mass daily, it becomes all the more easily to point out the ethical crisis and ethical issues while teaching professional ethics.
Given below are a few tips that one needs to focus on while teaching professional ethics and throw light upon to imbibe a heightened sense of ethics in the professional mass. These are as follows:
Be averse with your professional code of conduct and ethics and try to point out if there is an issue. Throw light upon that particular issue and think about ways to improve that specific issue that has cropped up.
Bring references from your practical experience which has bothered you and which, in your opinion, needs to be focussed on hugely.
Ask other professionals from different fields and different lines of work about their code of ethics and the issues they face daily.
Create an archive consisting of specific newspaper stories, websites, and novels that have dealt with ethical issues that are experienced daily. Focus on what those issues are and how they can be sold with.
Ask the people whom you are teaching ethics to come up with their set of problems and experiences they have faced, which speaks a lot about ethical issues.
Think about research papers, evaluations and design works and the issues that crop up there and how it affects people in the long run.
Throw light upon the repercussions of such issues which might bring about harm to people.
2. Ethics in the Classroom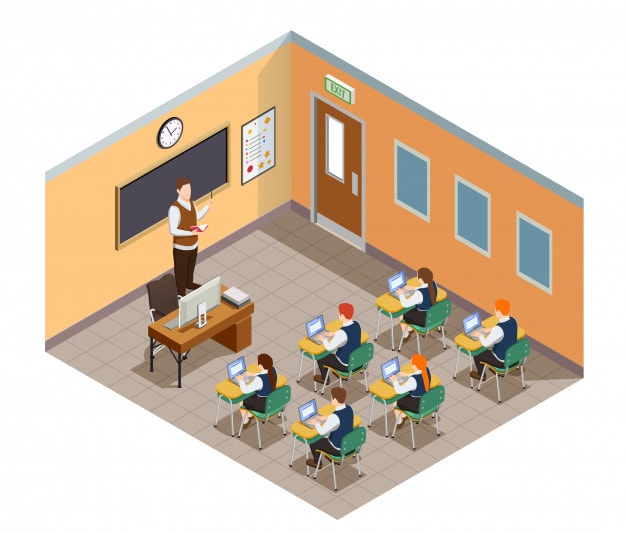 Create a temporary professional world within the school to provide the students with the first-hand experience on how important ethics are in a professional society; what are the various issues faced and how to solve them to avoid an adverse repercussion on the people in general-
Provide realistic scenarios as contexts to a particular ethical issue and ask the students to come up with solutions that rectify the problem. For example, give a context where it states that a significant accident happened due to the negligence of a particular professional establishment or industry. Focus on how ethical issues played a huge part in that and ask students to point out the problems and come up with alternate solutions that could have avoided the accident.
Imbibe a heightened sense of responsibility among the individuals and teach them the importance of adhering to ethics. For example, teach the students on the importance of adhering to laboratory rules and what each law implies when it comes to safety guidelines and standards that a particular lab is operated on. Make the students figure out the reason given for each guidance.
Ask the students to study reports of disasters and accidents that had a profound effect on the common mass. Bring their attention to the professional, ethical issues that might have led to that accident or disaster. However, it is advised not to focus solely on case studies as students might become skeptical about how a professional works. Focus on the brighter side as well, where something good came out of adhering to professional ethics.
Final Thoughts about Professional Ethics!
Professional Ethics is essential in our life because it is one of the ways of living.
Just imagine a profession without ethics, it will look bizarre. No rules and regulations make a profession disoriented and poorly organized. The name "code of Ethics" in itself said a lot about the discipline.
Every profession has its way of organizing and avoiding any use of unfair means.
By the above explanation, we can conclude that standard ethics is a need in every profession. Honesty and trustworthiness is an approved code of ethics in every profession.
Would you also like to share some of the professional ethics related to your profession?
Liked this post? Check out the complete series on Human resources