To be a great boss, being aware of employee expectations is vital for attracting and retaining great employees.
Managers act as the fulcrum in any organization. They are responsible for delivering results in an organization in a timely fashion. Although their primary targets are still the same, their role has significantly changed through the ages.
Manager needs to adapt, or else they will be left behind.
A manager needs to learn the art of employee retention. If they're unable to keep their best employees happy, they face the threat of their best employees leaving for a better work-space environment.
List of Expectations for Employees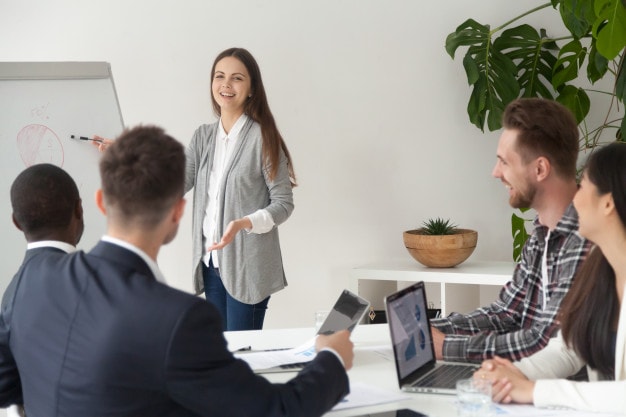 1. Having consistent & meaningful communication
Efficient employees like clear communications of the things expected of them. The primary issue that employees cite with their bosses is a lack of communication.
So, managers, leaders, and bosses need to ensure consistent communication in their teams.
2. Giving recognition and praise
One of the most common employee expectations is getting recognized for their excellent work.
They also like to get appreciated with awards and rewards. Even some positive words recognizing their performance can do wonders.
3. Giving training, mentorship, and feedback
Good employees tend to long for improvements, growth, and perfection.
Therefore, one of the employees' key expectations is getting good suggestions, guidance, training, and feedback to channelize their growth.
4. Having an impartial work-culture
Employees expect a working environment that is designed constructively and progressively.
The treatment of employees should not be done on the grounds of prejudices or some impartial means.
Performance, productivity, and honesty should be the key factors of employee assessment.
5. Having a safe space for failures
Success and failures are the parts of a work environment that fosters creativity and constructiveness.
Employees like to feel that their organizations do not opt for blame games; instead, constructive feedback and support are considered integral.
An understanding that teams fail or succeed together is one of the main employee expectations.
6. Having a strong leader with a clear leadership vision
Employees expect their leaders to know all the things about where the project is headed along with KPIs. A leader with a clear vision can only communicate the right goals to their employees and evaluate their performances.
7. Right guidelines for accountability settings
Employees' expectations also revolve around an organization's culture where accountability is decided equitably. Even if it is the boss who should be accountable in a situation, he or she should hold themselves accountable.
8. Avoiding micromanagement
Employees do not like getting micromanaged, so the bosses need to understand the art of delegation. Bosses should not interfere in the day-to-day or hour-to-hour levels of the workflow.
9. Having a dedicated and passionate leader
The dedication and passion of leaders translate into the motivation and passion of the team members. Therefore, good employees always like to work under the guidance of a leader who is passionate about the goals.
In addition to these employees' expectations, leaders or bosses should also be an effective decision-maker who puts the people first and manages the team (ups, downs, and sideways).
Employees also expect their leaders to be honest, dedicated, and balanced.
After going through these employees' expectations, there are some tips that managers should follow to fulfill employees' expectations.
Listed below are some good habits that a manager can adopt to ensure that their employees remain happy:
Key Tips for Managers to fulfill Employees Expectations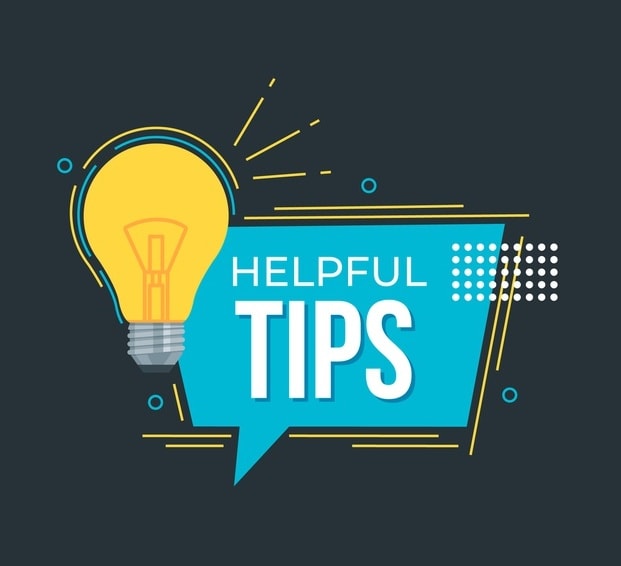 1. Create a work-space environment that promotes growth
Creating an environment that allows your employees to express themselves is a must. Gone are the days when managers used to rule with an iron fist; the modern-day manager should be seen as a companion rather than an authoritarian figure.
If your employees are afraid of getting reprimanded for asking questions and suggest ideas that you deem unfit, they will stop expressing their ideas altogether.
Ideation is necessary for any company to move forward; managers must encourage novelty in thoughts, as these new ideas help an organization move forward.
Other than that, the manager is also responsible for plucking the bad apple from the orchard. When employees feel that a colleague is not performing their work adequately and getting paid the same salary, their morale suffers a blow.
It is the job of a manager to find such harmful elements and replace them swiftly.
2. Stop Micromanaging Your Employees
No one likes a nosy manager. If you keep micromanaging your employees, it will eventually drive them away from your organization. The modern-day manager must learn to delegate.
You should maintain oversight from a safe distance. Doing so will allow your employees to perform at an adequate level.
3. Maintain a friendly relationship with your employees
Sometimes employees find it hard to communicate their grievances with the manager. This lack of communication leaves your employees frustrated as they cannot explain the dip's cause in their performance.
A manager should keep the doors of his office open for his employees. If an employee perceives you as an understanding manager, they are more likely to voice their grievances.
Solving their grievances will improve their morale and allow you to build a rapport with your employee. That being said, it is also necessary to maintain a level of professionalism because they're still your subordinates.
4. Lead your employees by example
Good employees are eager to learn. They need someone who can provide value to them.
If you want to satisfy their curiosity, then you must take them under your wing.
If you provide your employees with the knowledge and wisdom you possess, they will grow at a fast rate.
5. Provide your employees with clear directives
Sometimes a manager finds it hard to communicate his directives to the employees under his wing. This vagueness of ideas confuses the employees.
The manager should have a clear idea regarding the direction of the organization. This clarity allows the manager to make the right decisions.
But a manager should also be capable of communicating his decisions.
Ensuring that your employee understands your vision and providing them with firm decisions will improve your organization's productivity.
6. Clarify the roles and goals of employees
If the goals and the roles of your employees are not decided, then they're left confused.
A manager should always predefine the goals that need to be accomplished by the end of a project. It's also efficient to identify and then clarify the roles of an employee.
Doing that enables you to create a workflow chain if everyone knows their roles during a project; it becomes easier to assess an employee's accountability.
7. Offer flexibility in the work environment
Fixing a reporting time can sometimes prove to be counterproductive. Netflix offers its employees unlimited holidays.
They believe that by providing their employees with this perk, they're improving their work efficiency and quality. This step has helped Netflix retain top-quality professionals.
If you provide your employees with a flexible work environment, it will help you sift out slackers. Any driven professional will maintain the level of productivity, no matter what the company policy is.
Adopting a flexible work environment also allows these driven professionals to take much-needed rest to recharge their batteries. Doing this will benefit your organization in the long run.
8. Provide your employees with a clean environment
Unhygienic and cluttered offices harm employees. They're unable to concentrate on their job because of all the mess that's present around them.
If you want your employees to perform at their maximum efficiency, you must provide them with a hygienic and uncluttered environment.
9. Be forthright with your employees
A manager who is forthright with his employees will get respected more because of his honesty.
If, as a manager, you selectively choose to omit the truth, and it surfaces later on, then that will break all the trust between you and your employees.
This breach of trust will force your employee to look at other organizations as they will never be able to trust you again. It would help if you built a bridge of trust with your employees.
Final Thoughts!
The modern manager needs to learn how to manage modern employees.
You need to understand employees' expectations. After understanding what an employee expects of you, you need to create an environment following their expectations.
A manager needs to reassess his relationships with his employees from time to time, enabling him to understand better. Becoming very friendly with your employees isn't prudent either. It would help if you found a balance between professionalism and amity.
In the end, you should remember that teaching all these practices are in line with the greater good of the company and will pay dividends in the long run.
So, what are your expectations from your boss?
Do you also want to add some other employees' expectations to the list as mentioned earlier? Feel free to share in the comment section below.
Liked this post? Check out these detailed articles on
Topic of Human Resources
Alternatively, check out the Marketing91 Academy, which provides you access to 10+ marketing courses and 100s of Case studies.