It is the trust between the employer and employee that leads to a fruitful professional environment and productive growth of both parties involved.
A good management team always strives to empower employees and gives them more responsibility to show them that they are an integral part of its enterprise. Harnessing the actual potential of every worker involved takes a lot of effort but at the end of the day, it gives the workforce a self-confidence that prods them to work much better.
10 Ways to Empower Employees
1) Engage your employees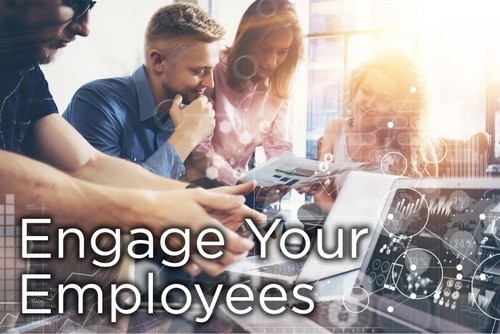 Engage your employees and harness their talent to the maximum capacity. Impress upon the fact that every member of every team is as valuable to the company as another. Make sure that there is clarity of thoughts in a professional environment and every single person is aware of his responsibility towards his team and his office.
Engage them in different aspects of your project so that they feel that their contribution is as important as the other member. When everyone is working to their best ability only then they can collaborate and work for the corporation. It is the individuals that make a team and not vice-versa.
2) Improve communication
Open communication is very important between both employer and employee. Both of them should be aware that they are both on the same side of the coin and are working together for the betterment of their company.
Talking on a personal basis and sending private messages to employees allows them an opportunity to feel special and treasured. The staff must have the confidence to approach the top brass for any issues that they feel are in need of addressing and hence ask for feedbacks. Try hard to improve communication between all members as it will help them to know each other better.
3) Showing your trust
Trust between two parties is very important as it encourages a feeling of compatibility and togetherness. The best way to earn staff loyalty is by empowering employees and showing them that they matter to the company.
You can give them individual projects to handle or give them the charge of a small team so that they gain the experience to move forward. At the onset, the results may not be as perfect as you desire but with time and patience the dealings become smooth and as the employees gain the experience they can easily take on more jobs and responsibility that is good for the company.
Show them your trust by giving opportunities, resources and time for the development of their skills so that they can achieve their career goals.
4) Giving them opportunities
One can easily empower employees by giving them new and further opportunities for growth and advancement. Do not micromanage your team; instead, show your confidence by giving them specific projects to handle. This will increase their self-confidence and help them to look inwards and make decisions.
By giving the staff more power only then you can create a feeling of confidence in them. Until and unless they are decision makers they will not gain the experience to handle business dealings. Find means to give your workforce the autonomy that will harness decision-making skills. Personal development is as important as the growth of the company as one cannot survive without the other in the scheme of things.
5) Clarity of thoughts
There can only be one boss in any team. Make your thoughts clear to every member. Allow them opportunities to speak and contribute towards the team but let them know that at the end of the day you are the boss.
Until and unless there is clarity of thought process the team as a whole cannot survive. Acknowledge the contribution of every member personally and praise them for their contribution. Empower your employees but retain your authority. It is your leadership quality which should be the guiding force within your company so that everyone follows your vision and contribute to making the company a much better place to work for.
6) Back your employees
An employee must have confidence in his team leader. He should be given the time and space to work in a calm and peaceful atmosphere. Empowering your employees is a wonderful idea but everyone should be aware that the ultimate responsibility of a project is with the team leader.
In case of adverse conditions, the leader must stand in front of his staff and accept the blame for any failures. Back your employees, give them work freedom, do not micromanage and if any discrepancy occurs redirect them. Do not pull out the rug and lose your cool if something does not go according to your plan. It is your intervening action that will determine your relationship with your workforce and hence make peace and move forward.
7) Listen intently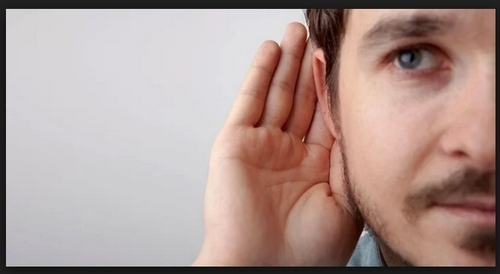 Only empowering your employees is not enough as you must also be receptive to their feelings. Give them the chance to put forward their ideas and encourage them to participate in a worthwhile debate. Listening to them will give you an idea of what is actually happening and you can take steps if there is something not going as per your plans.
It will also foster interdependence within a team and precipitate growth. Listen intently to any grievances that have been aired and help your employee by taking necessary steps for removing them. Make sure that everyone is aware that the team is on the same page and if any discord occurs then it will be dealt with efficiently and promptly.
8) Be flexible
Flexibility is very important in any environment as something or the other can occur over which we have no control. If an employee is late, find out the reason and act accordingly. Do not start shouting at him at the drop of a hat. Until and unless it is a daily occurrence let go with a small word of warning.
If it happens every day then take the time to know the root cause and try to fix the problem. In case of any medical emergency give permission for work from home. Empowering employees is good but they must also know that their boss is flexible for any genuine cause. Reprimanding the employees for every small discrepancy will harm the working atmosphere and hence look for ways and means to bring your employees into your corner.
9) Remuneration, recognition, and rewards
Additional remuneration is an incentive to complete the work even if the departure time for that day is at the end. When an employee knows that his work will be compensated in monetary value he gets an additional high in completing the work that particular day only.
It is important to acknowledge the efforts of employees and praise them on a one-to-one basis and also publicly. A simple thank you goes a long way in creating a bond between a leader and his workforce. Your appreciation can take the form of rewards like a recommendation for a certificate of acknowledgement, a monetary bonus or a promotion in the ranks. This will urge the employee to do better and ultimately result beneficially for the organization.
10) Share information
Share information that you feel is necessary for the welfare of your company. It will open a feeling of oneness. You can start by updating candid information or acknowledging the efforts of individuals or teams. You can also mention the areas of concern and ask for updates to improve such weakness.
Such regular information will keep everyone on their toes and help to maintain and create a feeling of intimacy within the company. The team will also be aware that their efforts are being acknowledged and there are areas which need to be addressed for everybody's growth. Whenever information is shared it will create unbreakable bonds within the organization.
The above were all the steps which can help you Empower Employees in your organization. Hope these steps help and you have empowered people in your organization which can truly help the growth of the organization.
Liked this post? Check out the complete series on Human resources