Voluntary resignation refers to the situation where an employee decides to terminate his contract or service with the organization in his or her volition. It can be one of the most stressful situations to a manager especially if the resignation comes at a time when the manager is not prepared and when it's one of the top performing employees leaving.
But in most cases, it is always difficult to convince the employee to change his mind and make an about-turn in regards to the decision especially if there is nothing you can do as an organization.
Categories of voluntary resignation
Voluntary termination of employment is classified into two major categories;
Encouraged resignation
This is a type of resignation whereby an employee chooses to terminate his services in a particular organization as a result of the informed decision. There are instances when the manager or management may feel that the employee's services are no longer needed in that organization.
In this case, the best way would be to sit down with the employee and inform him of the decision to allow him to tender his resignation rather than being fired. The reasons for this may range from health issues, redundancy, end of the contract and poor performance among many others. It is usually used as a face-saving approach to help in employees in making such decisions way before they are finally fired.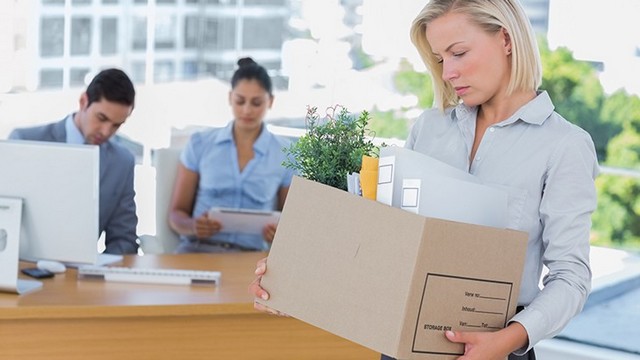 Un-encouraged resignation
Contrary to resignation for imminent sacking, un-encouraged resignation is a kind of voluntary termination where an employee decides to quit without any formal or informal suggestion by the employer or manager to do so. It happens for personal reasons of the employee, which apparently is a normal occurrence in many organizations. Some of the causes of this kind of voluntary quitting of employment range from greener pastures, relocation, sabotage, conditions of employment, health, and an array of other personal reasons.
But on the same note, it is also important to understand that if your organization starts experiencing massive voluntary resignation from your employees, it means that there is something that is going wrong in your company. It is at this point that you need to evaluate and assess various aspects of the business to find out the reasons why the trend is happening.
Reasons for voluntary resignation
There are several reasons why employees would decide to quit their positions in a particular organization, and some of them include the following;
Greener pastures; this refers to a situation where an employee decides to resign because of a better offer in a different company or business. It is usually common especially when the offer is too good for the employee to turn down or when the current employer cannot match a similar offer. It is often challenging for the organization, but at the end of it, they just have to accept the resignation.
Health issues; these can lead to either encouraged or un-encouraged voluntary termination of service. There are instances when an employee is suffering from various health problems that prevent them from becoming effective at work place. In this case, an employee may decide to resign to recover entirely given that continuous working may deteriorate his health further.
Career development; there are also other employees who may decide to quit voluntarily to pursue further challenging roles as a way of building their careers. This is common with junior employees seeking managerial positions.
Personal conflict; the other reason why an employee would decide to end his contract with an organization is that of unending or irreconcilable differences between them and the manager or other employees. In most cases, some employees find it difficult to tolerate such environment and hence take a decision to resign voluntarily.
Conditions of employment; some employees would often resign whenever they feel that the working conditions provided by the employer are not ideal. They usually have their expectation concerning job conditions and should the employer fail to honour then they choose to resign voluntarily.
Emotional and family needs; some employees also decide to resign from their positions because of undergoing critical emotional distress and family issues. In this case, most of them always take this decision to make it possible for them to have enough time to settle the problems and regain normal mental state that would allow them to focus on the job and work place.
Relocation; some employees also quit their roles in an organization because of an imminent relocation to another state, city or country. This may make it difficult for them to commute to work hence taking a bold decision to tender a voluntary termination letter to the boss as he moves to the new location.
Stuck at the dead-end; some employees, especially those who have worked in the same position for considerably long duration may feel like they need change because probably their career has hit a dead-end. It means that there are no prospects of growing or changing roles hence decide to resign to get the chance of experiencing new life outside their regular job.
Retirement; this is a situation where one leaves the job as a result of old age or probably becoming tired and is seeking rest. Retirement may come early while others may decide to work until the particular time for their retirement. All in all, it means that an employee could be leaving the job to go and rest or pursue other things that do not necessarily require more attention compared to the current job.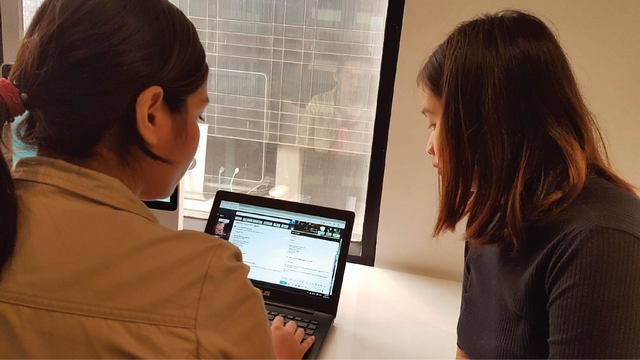 Conclusion
The reasons mentioned above are the common ones that make employees resign from their respective roles. Controlling voluntary resignation is something that cannot be achieved easily because most of the employees do it out of their wish. As long as the resignation process has been done within the laws guiding the same, there should never be a problem.
It is however important always to ensure that there is seamless handing over whenever there is an employee who resigns to help in continuity within the organization and not a vacuum.
Liked this post? Check out the complete series on Human resources